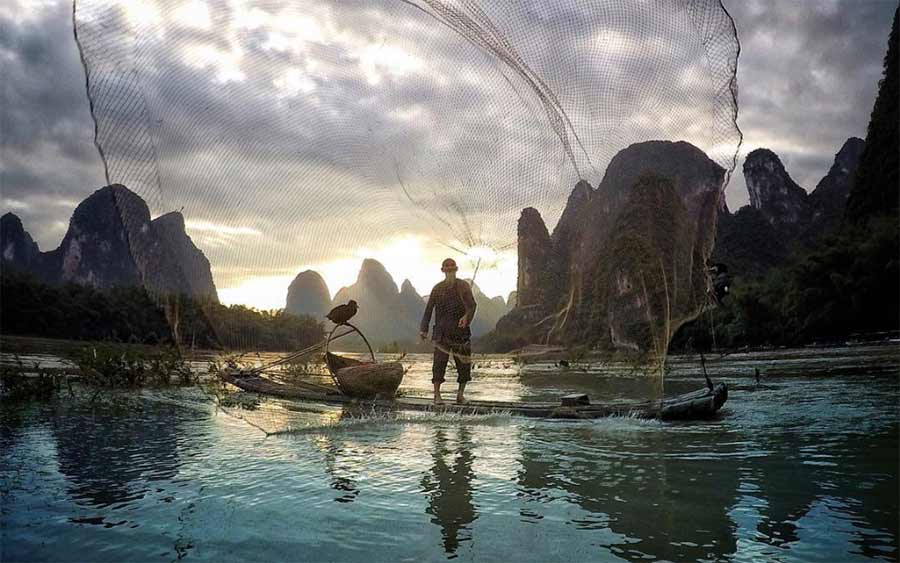 The Middle Kingdom is fast becoming one of the most popular destinations for international students, and it's easy to see why. The following are five of the most relevant reasons to spend a semester studying in China: 一 Mandarin Is Among the Most Spoken Languages in...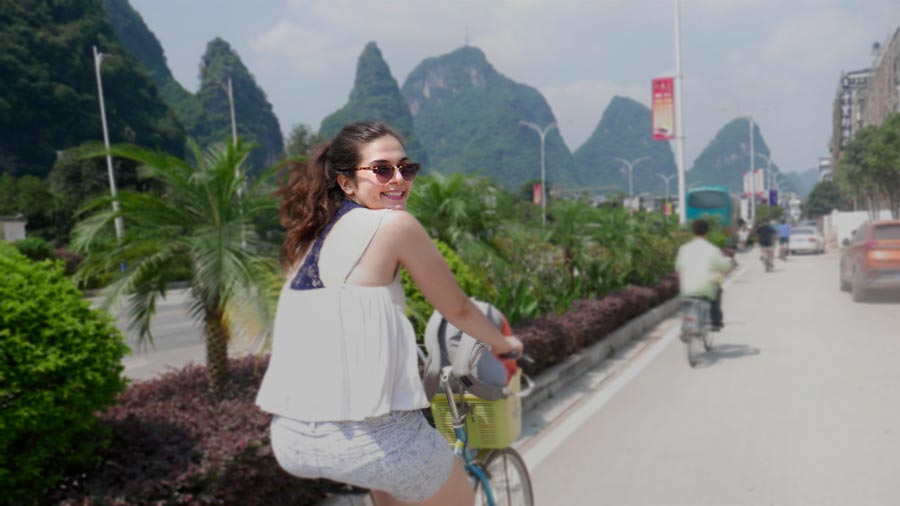 Did you know
that approximately 1.2 billion people speak Chinese worldwide? That's more than any other language on Earth. In fact, Chinese is now the third most commonly spoken language in the United States, with wide populations of native speakers also living in Europe, Africa, and Oceania. You may have noticed that Mandarin courses are popping up at your high school or university, and that more and more friends have skipped out on traditional study abroad destinations in favor of the Middle Kingdom.

Perhaps you've been curious about this enigmatic language yourself and wondered, "Should I learn Chinese?" On behalf of all of us at CLI, we are here to guide you towards an answer — yes! Now that we have that settled, read on for our top 10 reasons to learn Mandarin Chinese.
"Learning is a treasure that will follow its owner everywhere."

– Chinese proverb
一 Catch On Quickly With Simplified Grammar
Mandarin is a much more logical language than you might initially think. There are no tricky verb conjugations or noun declensions whatsoever. Overall, the basic grammar structure is relatively uncomplicated compared to that of many romance languages. That's not to say that grasping the entirety of Chinese grammar is effortless, per se, but once you master just a few key points you'll have the fundamental patterns down in no time.
二 Improve Yourself Professionally
Because China is currently home to the world's fastest growing economy, Mandarin is becoming the language of international business and communication. As a result, the demand for Mandarin speakers to fill a wide array of positions is increasing year by year. Being proficient in Mandarin will boost your resume and make you stand out among pools of less qualified applicants.
三 Gain Insight into Chinese Culture
Those with experience studying Mandarin will have learned that the language itself is an intricate mosaic of history and cultural values. From everyday "chengyu" phrases — Chinese proverbs that reference stories of dynasties past — to the written character system depicting coexistence between humans and nature, the Chinese language is deeply intertwined with the civilization from which it originated. You'll dive even deeper into the culture when you study Mandarin.
四 Study and Travel Abroad in China
There are endless opportunities to study abroad and teach English or other subjects in almost every province of China, from the Muslim-majority Xinjiang tucked away in the West to the affluent Jiangsu of the far East. For those looking to explore new parts of the world, learning Chinese can be a wonderful catalyst to begin your journey. Learn more about CLI's Immersion Program and Teach in China Program in Guilin, and the unique possibilities that await.
五 Strengthen Your Community
Almost every major Western city has a rapidly growing population of Chinese residents. Being able to communicate with the newly-settled immigrants in your neighborhood and exchange students at your university will help to build bridges in your community, as well as foster lifelong friendships.
六 Keep Up With Chinese Pop Culture
Open up a new world of music, movies, and television shows when you become familiar with Chinese language and society. With a growing international fanbase, popular culture from the Middle Kingdom is filled with fresh and innovative perspectives on contemporary lifestyles and social issues happening in China and across the globe.
---
---
七 Speak Mandarin Across Asia
Not only is Mandarin the official language of China, but it is also commonly taught and spoken in other countries such as Singapore, Malaysia, Thailand, and Indonesia. Let your newfound language skills grant you access to enchanting places that you may have never dreamed of exploring as your horizons expand infinitely.
八 Utilize Tons of Great Study Resources That Already Exist
Learning Chinese is more accessible than ever before with thousands of study tools being developed every year. Find a growing database of online flashcards, free iPhone apps, YouTube channels, HSK-based newspapers, and more to help you study anywhere at anytime. With this many resources available, learning Mandarin is virtually right at your fingertips.
九 Have Fun!
Being able to communicate spontaneously and effectively with people from different backgrounds than your own will greatly enrich your life. Meeting new friends and traveling to exotic destinations are just a few of the highly gratifying effects that learning Chinese can have on your life.
十 Challenge Yourself
Despite reason #1 on our list, Mandarin still holds a reputation as one of the most difficult languages for Westerners to grasp. In fact, many Chinese are quick to agree that their mother tongue isn't an easy one to master. Join the thousands of learners that have broken stereotypes by accomplishing what many consider close to impossible.
"He who conquers himself is the mightiest warrior."

― Confucius, founder of Chinese philosophy
Of course, there are plenty more reasons to learn Mandarin Chinese — this list touches on some of our favorites. Have more ideas? Let us know your thoughts in the comments below! Remember, an immersive environment and strong support system are key elements of learning any new language. Check out our website to find out why CLI offers a one-of-a-kind experience when it comes to learning Chinese in China. 加油!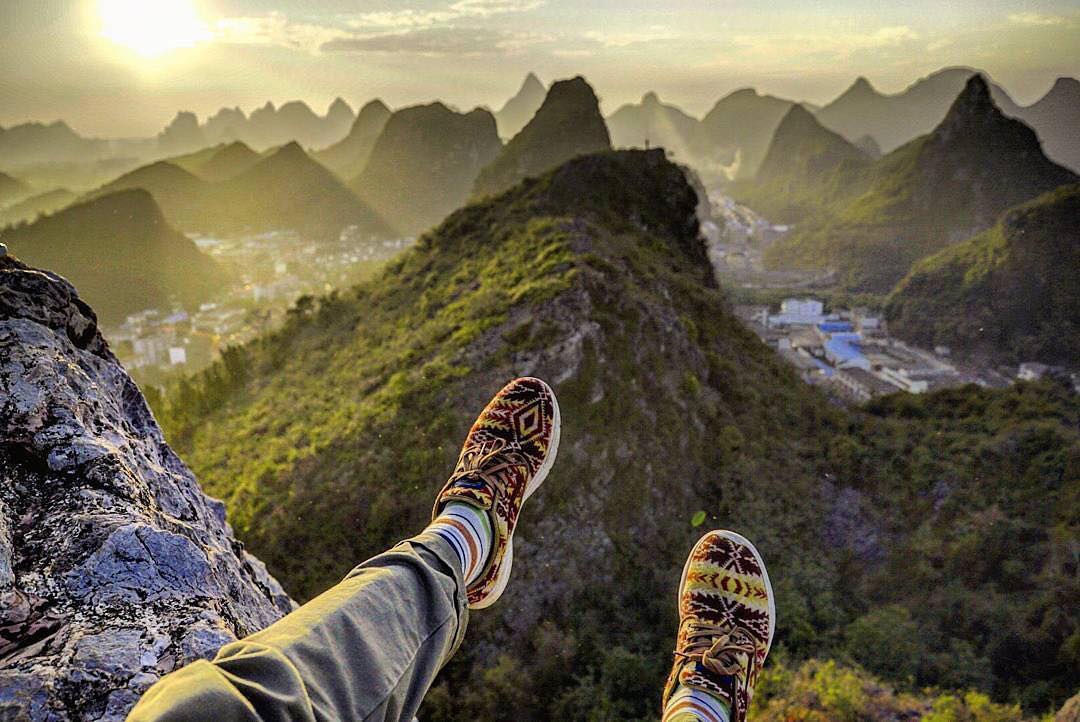 Guilin is beautiful.
Guilin is a sightseer's dream, a photographer's oasis, a nature enthusiast's playground, and for the language learner's of the world—Guilin is an unparalleled treasure trove.
This post is a shout-out to a small handful of the many very talented photographers who have enriched the IG-sphere with their #beautiful images from Guilin. Please enjoy 18 of our favorite Instagram photos to use #Guilin and follow us @studycli on Instagram to see plenty more.
#Guilin




Cover image by @searchingforthespot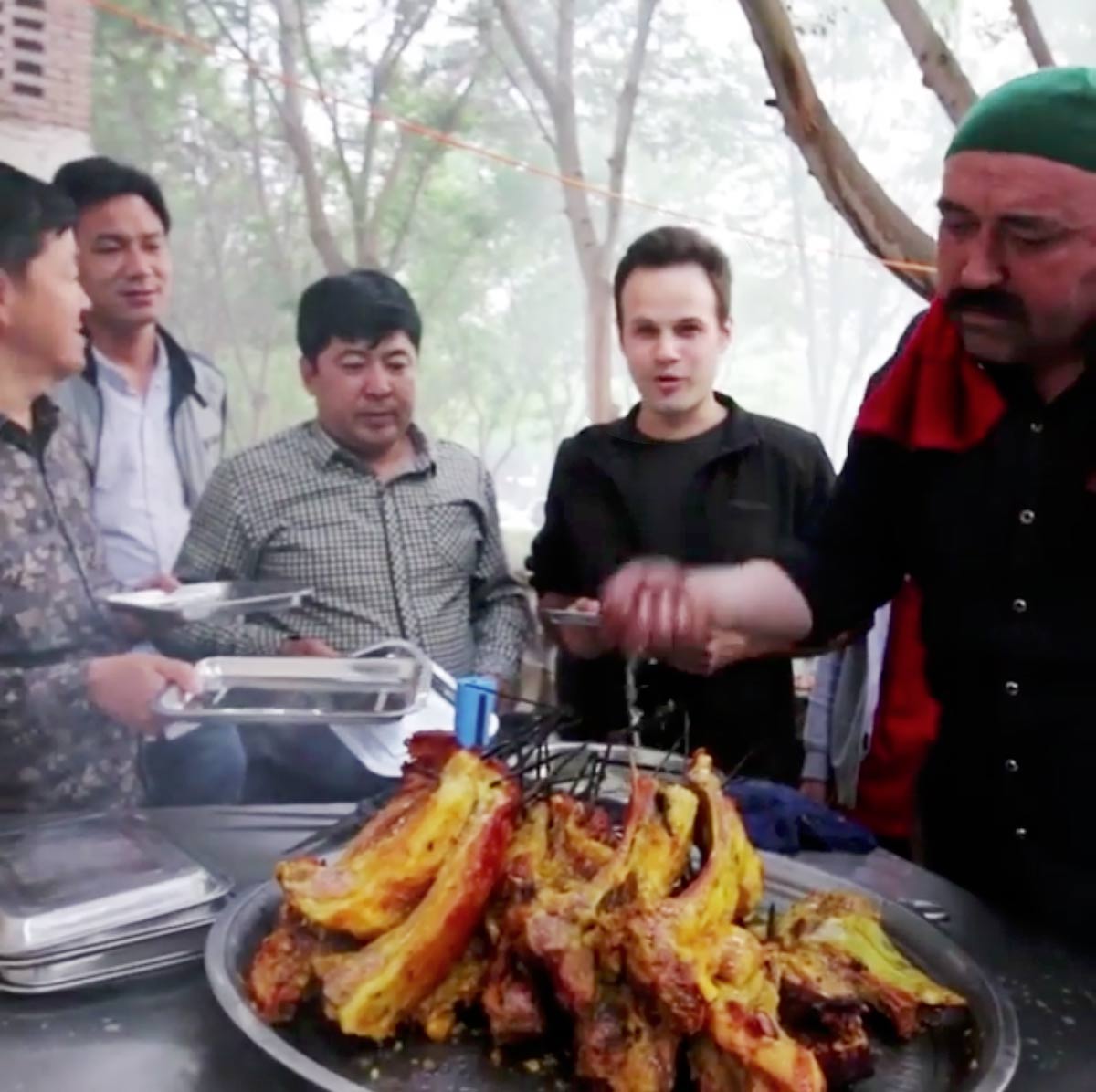 Trevor James,
a.k.a. "The Food Ranger", is hands down the most popular food vlogger and YouTuber to be producing content in China on the Middle Kingdom's deliciously diverse cuisine. Originally from Canada and currently residing in Chengdu, James has been living in China and exploring the country's every corner in search of the tastiest treats it has to offer for over 8 years now. A Sichuan chef in training, James believes in the simple philosophy that in order to better understand and appreciate a culture, one needs to get closer to its food, and we certainly agree!




Here, we take a look at some of our absolute favorite Food Ranger adventures:
Top 15 Videos from The Food Ranger
一 Chinese Street Food Tour in Xi'an, China. Street Food in China BEST Noodles
When it comes to food, few cities compare to Xi'an. Most people visit the former capital for the Terracotta Warriors, but our friend Trevor James was there for all the scrumptious food the city had to offer! To watch the following videos in China, considering downloading one of the best VPNs for China.
二 This is Rural Chinese Food. Southern Chinese New Year Food FEAST!
Ever wanted to be part of a Chinese New Year feast? Don't worry; The Food Ranger's got you covered! From homemade sweet and sour spare ribs to ground pork stuffed shitake mushrooms, this video has it all!
三 Unheard of Chinese Street Food You MUST Try | Farmers Market in China! China Cuisine
What better way to start your day than taking a morning tour through the crowded alleys of a busy Chinese market? Not only does this video have plenty of food on display, but it also offers unique insight into daily life in many Chinese cities.
四 Top 5 Durian Varieties | Durian Buffet | Stinky Good
Durian can be a polarizing fruit. Some simply love it, while some absolutely despise it. If you're like The Food Ranger and just can't get enough of this "fragrant" fruit, be sure you watch this video about the Durian buffet that exists in Kuala Lampur, Malaysia!
五 Chinese Street Food Tour Around China | Most Unique Chinese Street Food of 2016
Wondering what the best street food cities in China are? This video breaks down the top 15 most unique street foods the country has to offer and in which cities you can find them!
六 7 Chinese Foods You MUST Try In Southern China
Food in China varies significantly from the northern part of the country to the southern, and in this video The Food Ranger takes us through his 7 favorite foods in the southern city of Guangzhou.
七 My First Day at Culinary School in China
Like we mentioned before, James is currently training to be a Sichuan chef. His obsession with food and his love for Sichuan cuisine has led to him enrolling himself in culinary school in Chengdu for the next two years, and he wants to take his viewers along with him for the adventure! This video features some cool behind-the-scenes footage from his first day in culinary school!
八 Chinese Street Food Tour in Wuhan, China | Street Food in China BEST Noodles
Wuhan is known for its Hot and Dry Noodles, and is located smack in between Sichuan and Shanghai. The capital of Hubei province has a mixture of Hunan, Sichuan, and Shanghai cuisine, and many people would argue that the city has some of the best noodle dishes available in the country! However, there's a lot more that Wuhan has to offer when it comes to food!
九 China Bullet Train Full Speed Street Food Noodle Tour | Chinese Noodles Adventure
Fast, clean, convenient, and comfortable – those are some of the best words to describe the train system in China. But is the food on board any good? We take a look at that and James' first experience with Wuhan cuisine.
十 Chinese Street Food Tour in Guilin, China | ENTER NOODLE HEAVEN
We couldn't possibly have a list of all the amazing food cities in China The Food Ranger has visited without including our very own Guilin! We're glad James decided to visit this beautiful city and its surrounding areas to try everything from Guilin Mifen and oil tea to fried rice noodles 炒粉 and dishes enjoyed by minorities in Longsheng!
十一 Eating A Healthy, Non-Oily Meal in China
Finding a simple and healthy meal in China is easy. They're inexpensive and delicious and available almost anywhere. In this video, we take a look at James' favorite healthy, non-oily, snack in Chengdu!
十二 Mouthwatering Muslim Cuisine in Xi'An, China
Home to the famous Rou Jia Mo 肉夹馍 (Chinese hamburger), Xi'an is a meat lover's paradise. Huimin Street in the Muslim Quarter has way too many options for foodies to choose from, making it one of the most popular food streets on the planet! Whatever it is you're looking for, this one street has it!
十三 INSANE Durian Chicken Hot Pot in China! Disgusting or Delicious?
Love Hot Pot? Love Durian? What if we told you there's a restaurant in Guangzhou that makes Durian and Chicken Hot Pot? We can't decide how we feel about this one, so we'll just let you watch the video and decide for yourselves!
十四 Chinese Street Food Tour in Guangzhou, China | Exotic Seafood, BBQ Pork, and Street Food in China
Guangzhou's Dim Sums are world famous, but what other foods can you try there on your next visit? The answer: there's simply too much! Watch as James tries everything from breakfast favorites like rice noodle rolls 肠粉 to the unique Cantonese way of preparing seafood. Our favorite? Definitely the barbequed pork or 叉燒!
十五 Halal Street Food Journey To Islamic China | Xinjiang HUGE CHICKEN PLATE on the Chinese Silk Road
China is a huge country and the farther west you go, the more prominent is the influence of the Silk Road cultures on the local way of life. This is certainly true of language and food as they're both very heavily influenced by Central Asia. This is a great video to watch if you're interested in learning more about food in China's Far West.
Still want more delicious food? Follow @TheFoodRanger on Instagram to see photos of foods from around the globe filling your feed as he takes you on his next adventure!

CLI's Top 10 @TheFoodRanger Instagram Posts




Residing in China over the last 8 years has even allowed James to explore, and try the starkly different cuisines of, neighboring countries like Malaysia, India, and Sri Lanka, among many others. Do subscribe to his YouTube channel by clicking here, so you don't miss out on his next adventure!
We hope to study Mandarin in China together some day soon. Don't forget to follow CLI on Twitter, Instagram, and Facebook.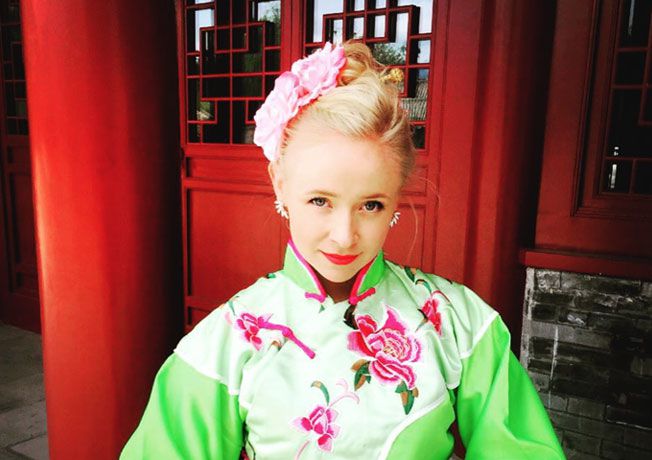 Jessica Beinecke,
better known as Bái Jié (白洁 ) by her viewers, is an American educator, videographer, and internet personality best known for producing videos that focus on introducing English slang and American culture to Chinese viewers.
Beinecke became a language-star in China in August 2011 when one of her videos titled, Yucky Gunk, in which she talks about boogers, earwax, and eye gunk, went viral. She hasn't looked back since, and currently curates six social media accounts in China and the U.S.

10 Slang Mandarin Phrases by Crazy Fresh Chinese




一 How do you say "You're so dramatic!" in Chinese?
Have a friend that's overreacting or being way too dramatic for no good reason? Want to tell them how you feel, but don't know how to do so in Chinese? Watch this video and you'll know exactly what to say to them!
二 How do you say "It's not my fault!" in Chinese?
When you're learning a new language, there's bound to be some miscommunication and oftentimes what you end up saying is a lot different from what you had in mind. Need to explain to your Chinese friend that it wasn't your fault? Learn how to by watching this video!
三 How do you say "I know what you're thinking!" in Chinese?
Ever get the feeling you know what someone is thinking and want to let them know you know what's on their mind? In this video, Bái Jié explains how you say, "I know what you're thinking," in Chinese.
四 How do you say "That's messed up!" in Chinese?
Want to express your discomfort upon being faced with an undesirable situation but don't know the best way to do so in Chinese? Allow Bái Jié to help you learn.
五 How do you say "I have no clue!" in Chinese?
There are times, when learning a new language, when one simply has no idea what is being said to them. This may be because what is being said is being said way too fast, or because one doesn't have the required vocab to comprehend. We've all been there, and it's immensely frustrating. How do you let the other person know you have no clue what they're talking about in Chinese? Watch this video to find out!
---
---
六 What does "88" mean in Chinese?
Have you ever received a text message from a friend which says "88"? Has this left you scratching your head, wondering what this number means? In China, it's simply another way to say, 'Bye-bye!'
七 How do you say "That makes sense!" in Chinese?
Well, that really does make sense.
八 How do you say "It means a lot to me!" in Chinese?
It's important to express your gratitude when someone does something sweet for you. But how do you do so in Chinese? Bái Jié shows you how!
九 How do you say "Bring it on!" in Chinese?
Are you a competitive person? Love accepting challenges? If so, you ought to know how to say, "Bring it on!" in Chinese. It's a sure-shot way of impressing your Chinese friends!
十 How do you say "Could you do me a favor?" in Chinese?
Anyone who's studying – or living – abroad in China knows that it's impossible to do everything on your own. From time to time, we all need help from other people. Watch this video, and let Bái Jié teach you how to say, "Could you do me a favor?" in Chinese.
Having studied Mandarin in Beijing and Hangzhou as an undergraduate, not only is Beinecke fluent in the language but also serves as an ambassador of American culture and language to China. According to Jessica's about page, "The 100,000 Strong Foundation is the founding partner of Crazy Fresh Chinese, focused on encouraging students across the country to both learn Mandarin and study in China."
You can watch more of her videos and subscribe to her channel on YouTube plus follow her on Facebook.
We hope to study Mandarin in China together some day soon. Don't forget to follow CLI on Twitter, Instagram, and Facebook.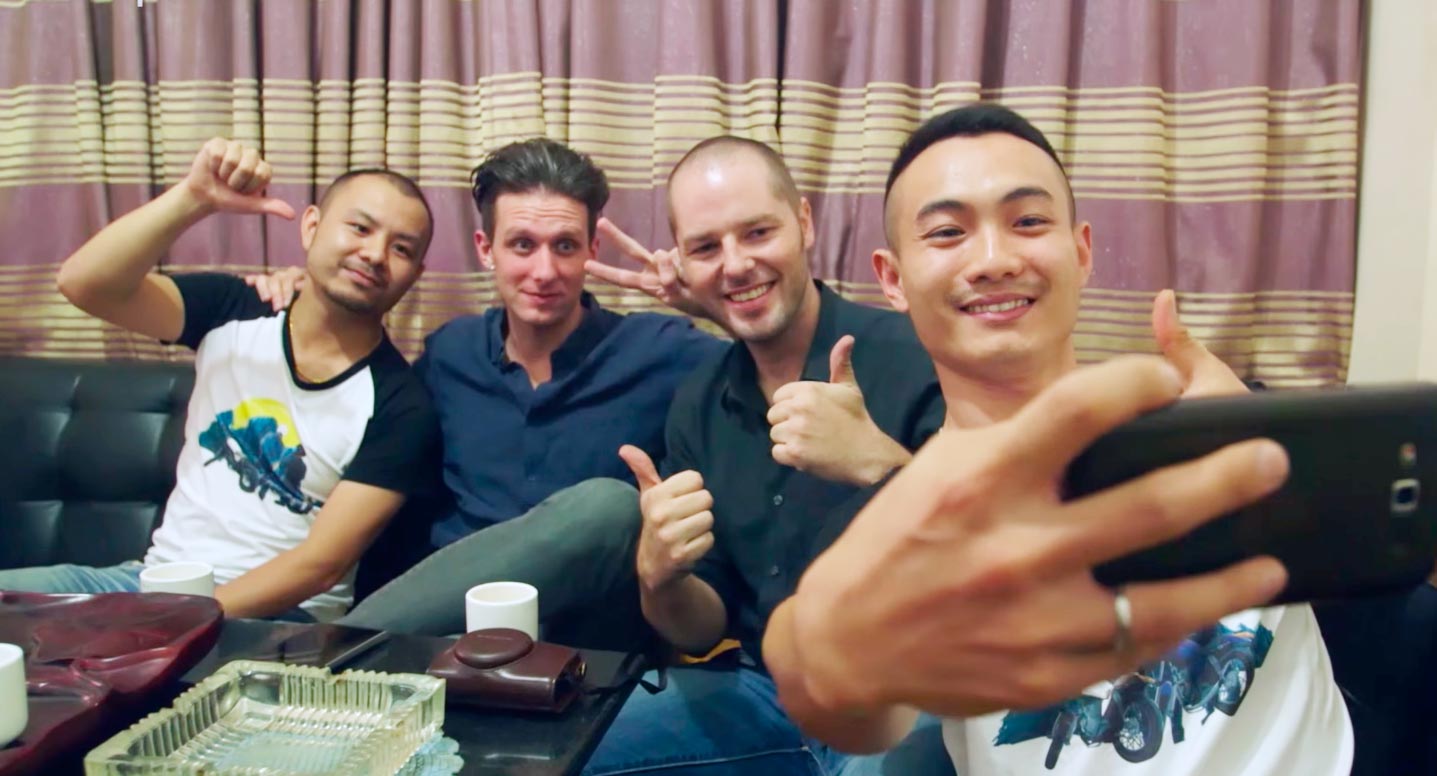 Matthew Tye, better known as laowhy86, is an American YouTuber and Internet personality best known for producing entertainingly insightful video content on his time as an expatriate in China. His videos cover a range of different topics like the cultural differences that exist between the United States and China, what it means to be a foreigner in China, tips for expats residing in the country, and pretty much everything in between! The nature of his videos is both candid and comical in equal measure, and here's a list of some of our absolute favorites from his YouTube channel.
Top 13 Videos from YouTuber, Laowhy86
一 5 Reasons You Will Love China
From the diversity of its languages and cuisine to the sheer humility and kindness shared by its people, China is a truly remarkable country, and this video highlights some of the things that make it so different yet so welcoming to foreigners.
二 Why It's HARD to Have Chinese Friends
Is it easy to make friends in China? Is it not? How hard could it be? In this video, laowhy86 shares his experiences on what it takes to initiate and forge meaningful friendships with locals, and the challenges that may arise along the way.
三 Top 5 Underrated Places in CHINA to Visit
China is simply too big and too beautiful a country with way too many places worth visiting and exploring! While selecting just 5 places from a huge list of possible options is hard, it's interesting to see which places laowhy86 recommends his viewers visit during their time in China. A somewhat subjective list, the video does leave one wondering: how has the gorgeous Guangxi landscape not made its way onto this list?
四 Chinese Girl Tries American SNACK FOODS
Watch as Tye and his Chinese wife make each other try snacks from their respective childhoods in this amusing video!
五 Stereotypes of Foreigners in China
You know what makes an extremely relaxed yet insightful video? Discussing some of the misconceptions about, and stereotypes associated with, being a foreigner in China over dinner and drinks. Tye joins his friend Prozzie in this hilarious undertaking!
六 What NOT to do in CHINA: Top 5 Things
A good watch for foreigners in the country, this video goes over some of the things any and every visitor in China should avoid doing if they don't want to (mistakenly) stand out and embarrass themselves!
七 How Hard is Learning CHINESE?
Is Chinese really the hardest language on the planet? In this video, laowhy86 discusses why that's simply not true, along with other misconceptions that are usually associated with learning the language.
八 Top 5 Weirdest Laws in CHINA
Did you know that you cannot use puns – yes, puns – in China? This is especially true for advertisements and anything else in the media. Weird right? Check this video out if you're interested in learning about other weird laws that exist in the country.
九 Are You Fat In China?
Beauty standards are different in different countries. In this video, Chinese women talk about their ideal body types, pressures they've faced to lose weight, and body shaming experiences they've endured.
十 5 WEIRD Things CHINESE People Believe
The older the country or culture, the more superstitions it has, and China is a very old country with many different superstitions and unique beliefs. How do these beliefs differ from those in the west? Watch the video to find out!
十一 Why You Need Connections in China
It's common knowledge that befriending locals (in any country) is a good thing. But how far can having local connections actually help you if or when you find yourself in a sticky situation in China? As it turns out, really, really far!
十二 Pokémon GO In CHINA
Okay, so everyone knows of Pokémon GO by now, but the important question for those of us in China is whether or not the game is indeed playable here. The answer to that question is a resounding "no." While one can certainly download the application without any problems, China has blocked GPS signals, thereby making the game essentially pointless. Are there other versions of the game? Sure! Are they any good? As we find out in this video, not quite.
十三 What's it Like Being a FOREIGNER in China?
If you're an expat in China, you may have wondered what the locals think of you. If you're not, you've probably wondered what life living in China as an expat is like. In this video Prozzie and laowhy86 go over these and other important questions.
Tye has been in China for over 7 years now and has been producing videos for a good portion of that time. You can watch more of his videos by clicking on this link and subscribing to his channel.
We hope to study Mandarin in China together some day soon. Don't forget to follow CLI on Twitter, Instagram, and Facebook.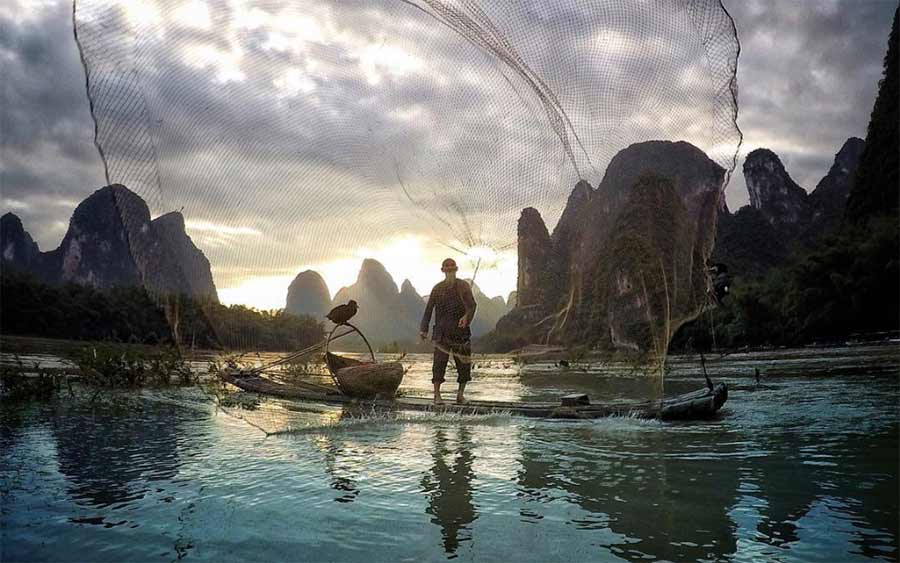 The Middle Kingdom is fast becoming one of the most popular destinations for international students, and it's easy to see why. The following are five of the most relevant reasons to spend a semester studying in China:
一 Mandarin Is Among the Most Spoken Languages in the World
Presently, more than a billion people around the world speak Mandarin, and this number is only expected to continue growing. According to language forecasting models, Mandarin will be – along with English and Spanish – the dominant language in the decades to come. Those learning Mandarin today are including themselves in an ever-growing global trend, and better equipping themselves for an increasingly globalized world of the future.


Language
Approx. number
of speakers
1. Chinese
1,197,000,000
2. Spanish
414,000,000
3. English
335,000,000
4. Hindi
260,000,000
5. Arabic
237,000,000
6. Portuguese
203,000,000
7. Bengali
193,000,000
8. Russian
167,000,000
9. Japanese
122,000,000
10. Javanese
84,300,000
Source: infoplease.com




二 One of the Fastest Growing Economies
China consistently ranks among the fastest growing economies on the planet, and its rapid growth shows no signs of stagnating anytime soon. Most of the world's largest multi-national companies have business interests in China and are constantly on the lookout to hire individuals that can speak the language, have lived in the country, and have experienced the culture firsthand.
Source: Wikipedia (mostly 2015)
三 It's Affordable
Living in China is significantly less expensive than living in most countries in Europe or the Americas, and even some countries in Asia. Tuition/education costs, rent, transportation, food, and entertainment expenses are lower here than in most places, and this means students can enjoy a higher quality of life without breaking the bank.
四 Immense Cultural Heritage
One of the oldest civilizations in the world with a long and proud history stretching far back in time, China is a country teeming with immense cultural heritage. One can get a sense of this cultural pride and heritage almost anywhere in the country, and those living here can witness, firsthand, the blend that takes place between long-standing traditions and rapid economic development for the future on an everyday basis.
五 The Country's Natural Beauty
The fourth largest country in the world, China has a distinct and diverse landscape. From the karst mountain formations around the Guilin area in the South to the gorgeous Tibetan plateau in the West to the booming metropolitans of the East, there are simply too many beautiful places worth exploring in the country.
The following testimonials were given by students who have studied with CLI:
"
I wanted to learn Mandarin and study in China, but the big cities were way too much for me. CLI and Guilin were perfect. I fell in love with the place, and had a comfortable environment in which to learn about the country."

~ Babar
"CLI offered assistance with applying for the visa, getting to CLI from the airport or train station, familiarizing with the city on arrival and basically anything else that I needed to know before I left home or when I got there."
"I attended CLI for 5 weeks and I truly loved every minute! Everyone from the teachers, to the staff were fantastic! Everyone was very accommodating, warm, friendly and supportive of me learning Mandarin. Guilin was beautiful, even though it was winter and some times cold & rainy, it was beautiful. I loved the city, the local people were very nice and polite. The local food was fantastic and very, very inexpensive. The food was so good I am now a snob when in comes to Chinese food."
Contact us to learn more about studying abroad in Guilin. You can also find CLI on Twitter, Instagram, YouTube, and Facebook.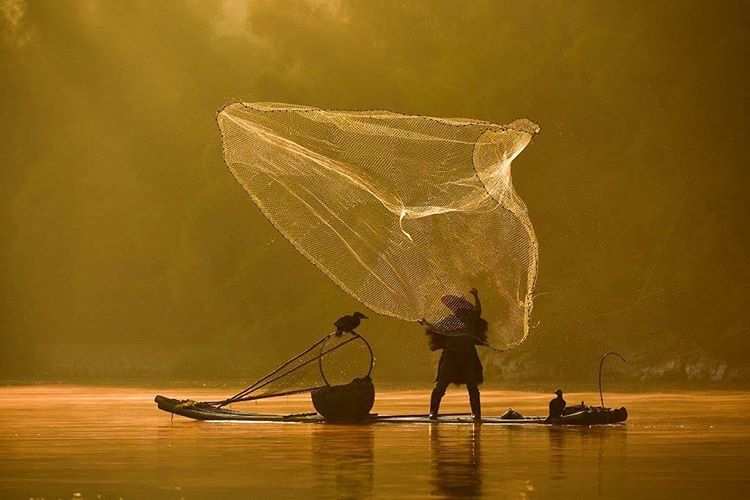 The beauty of Guilin, China is undeniable. Freelance photographer and Instagram'r, Anna Kwa, does an excellent job highlighting the picturesque views of Guilin. Scroll through and enjoy!
"Guilin's scenery is the most beautiful under heaven."

– Chinese proverb
"One month in Guilin was more productive than an entire year of coursework in a normal college class."

– Allie Riggs, CLI Alumni

Follow Anna Kwa on Instagram or by liking her on Facebook and following her on Twitter.
We hope to study Mandarin in China together some day soon. Don't forget to follow CLI on Twitter, Instagram, and Facebook.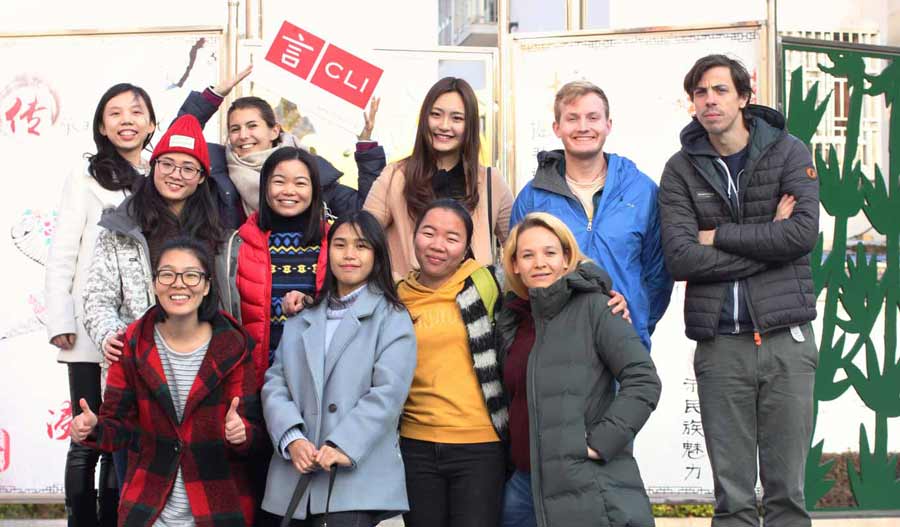 Tips to help you get the most out of your time in this beautiful city
CLI's Study Abroad Program allows participants to learn and improve their Mandarin while living in the picturesque city of Guilin. Living and learning in a Guilin over an extended period of time provides students with the unique opportunity to experience local Chinese culture in ways tourists simply can't.


Here are a few tips that, when complemented with one's language training at CLI, make for an enriching and meaningful time studying abroad in Guilin:
一 Befriend locals
While this may seem like an obvious idea, it is one that often gets overlooked. Not only are locals great for practicing your Chinese with when not in the classroom, but they are also a wealth of knowledge on most things Guilin. Always eager to help, they know the ins and outs of the city in ways only locals can.



二 Eat local
Guilin relies heavily on tourism as a source of income and the constant influx of tourists over the years has resulted in international food chains such as Burger King, McDonald's, and Pizza Hut (to name just a few) opening franchises in the city. One could as easily find restaurants that specialize in Italian, Indian, or Spanish cuisines. Eating local, however, is the way to go. Not only is eating local significantly less expensive when compared to some of the options mentioned above, but is just as tasty and absolutely delicious.



三 Don't let the language barrier discourage you
While practicing your spoken Mandarin by having conversations with locals can seem like a daunting task at first, there are few other ways that are as effective for improving your fluency in the language. The key is to not be afraid of making mistakes, and having the courage to take that first step. Guilin locals are more than friendly and appreciate any effort taken by foreigners to converse in Mandarin!



四 Partake in outdoor activities
One of the most naturally beautiful cities on the planet, Guilin has plenty to offer in terms of outdoor activities for people to take part in. The city's peculiar karst mountain formations make it an ideal spot for rock climbing and hiking (the views are absolutely stunning!). If that's not your thing, though, you could bike around and explore the city, or join one of the many amateur sports teams set up by expats for those interested in playing soccer, football, or basketball.



五 Make the most of the expat community
Guilin has a small but close-knit expatriate community made up of nationals from the world over. While it's essential to interact with, and befriend, locals to get the most of your time studying abroad, knowing that there exists a community of foreigners who are undergoing similar experiences abroad can be comforting and refreshing. Make the most of this community: these people are friendly, know the city well, and have really good advice on any questions you may have!


#MyGuilinStory EP6: Studying in Paradise

Ever wondered if it was even possible to study in paradise. Watch this weeks #MyGuilinstory and discover why Bradford Fried, Co-founder of CLI, from America thinks studying at the Chinese Language Institute feels like living in the wonderful world of Dr. Seuss.

Posted by Go Guilin on Friday, July 8, 2016
We hope to study Mandarin in China together some day soon. Don't forget to follow CLI on Twitter, Instagram, and Facebook.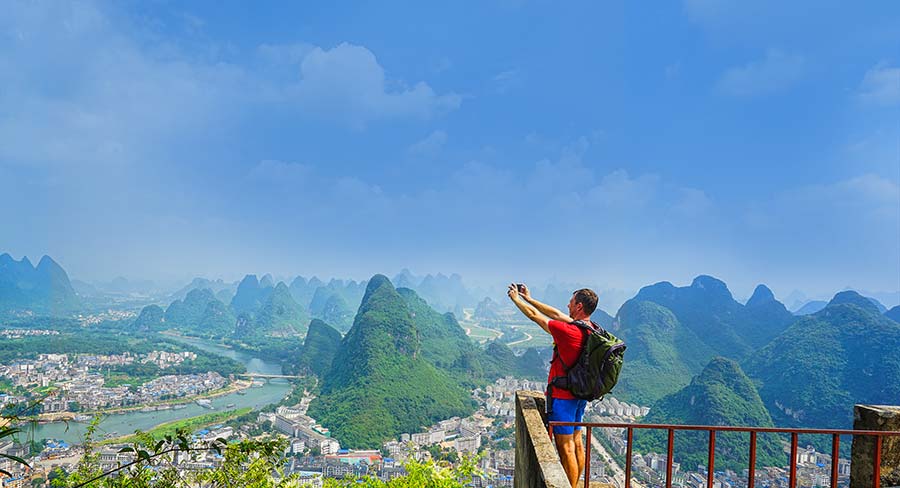 Guilin offers an endlessly flowing river of opportunities to students studying abroad. Each individual student who studies with CLI is unique and is seeking an experience to call their own. Guilin's truly bottomless selection of paths to explore will prove to be a tremendous benefit to your experience.


Here are 18 activities we suggest you try during your semester in Guilin — there are countless more we'd love to share with you so please don't hesitate to ask.
一 Climb a mountain… or five!
Guilin (including Yangshuo) is quickly becoming the capital of the world of rock climbing. You do not need to be an expert, there are peaks of all levels –and plenty of rock climbing schools! There are also endless opportunities for you to just walk up some of the mountains around Guilin and capture some of the best shots of the city's landscape.
二 Drink rice wine in a cave
Guilin's rice wine or Sanhuajiu –which literally means wine of three flowers– is very famous in China and its brewage can be traced to the Song Dynasty. The quality of this wine is very high, which is why it's considered one of Guilin's treasures.
三 Watch the Yao women dance in the Longji terraces
Each ethnic minority in China has its own unique fashion, music, dance, and more. The Yao people are famous for their pink embroidered clothing and extremely long hair.
"The only source of knowledge is experience."

~ Albert Einstein
四 Send postcards to your family and friends back home
Share some of the magic of your experiences in China with your family and friends back home! Place your grain of sand in building a bridge between our countries.
五 Check out the tallest man-made waterfall in the world
Every night, unsuspecting tourists at the city center are surprised to find themselves in front of the tallest man-made waterfall in the world. Don't miss it, it will appear on the back side of the Waterfall Hotel at 8:30 pm sharp.
六 Bring a date to the Two Rivers and Four Lakes Scenic Area at night
The Sun and Moon Pagodas are beautifully illuminated at night and definitely the highlight of an unforgettable walk around one of Guilin's most enchanting spots.
七 Put your Mandarin to the test watching a Chinese movie at Wanda
Don't miss out on a rich cultural experience and a huge opportunity to improve your language skills! To get the most out of the movie try to remain engaged with the plot and repeat some of the words the characters say using their pronunciation.
八 Drink the insanely addictive Gongcha bubble tea
Originally from Hong Kong, Gongcha, a Taiwan-style drink shop, is now ubiquitous in Guilin. Try one of their tons of flavors and then try to not buy a second one.
九 Try shaokao 烧烤
Shaokao (烧烤) is the name for street BBQ skewers in Guilin. It's by far one of the favorite places for people of all ages. Locals typically pile order after order of shaokao to accompany beers while they play games of Chinese dice.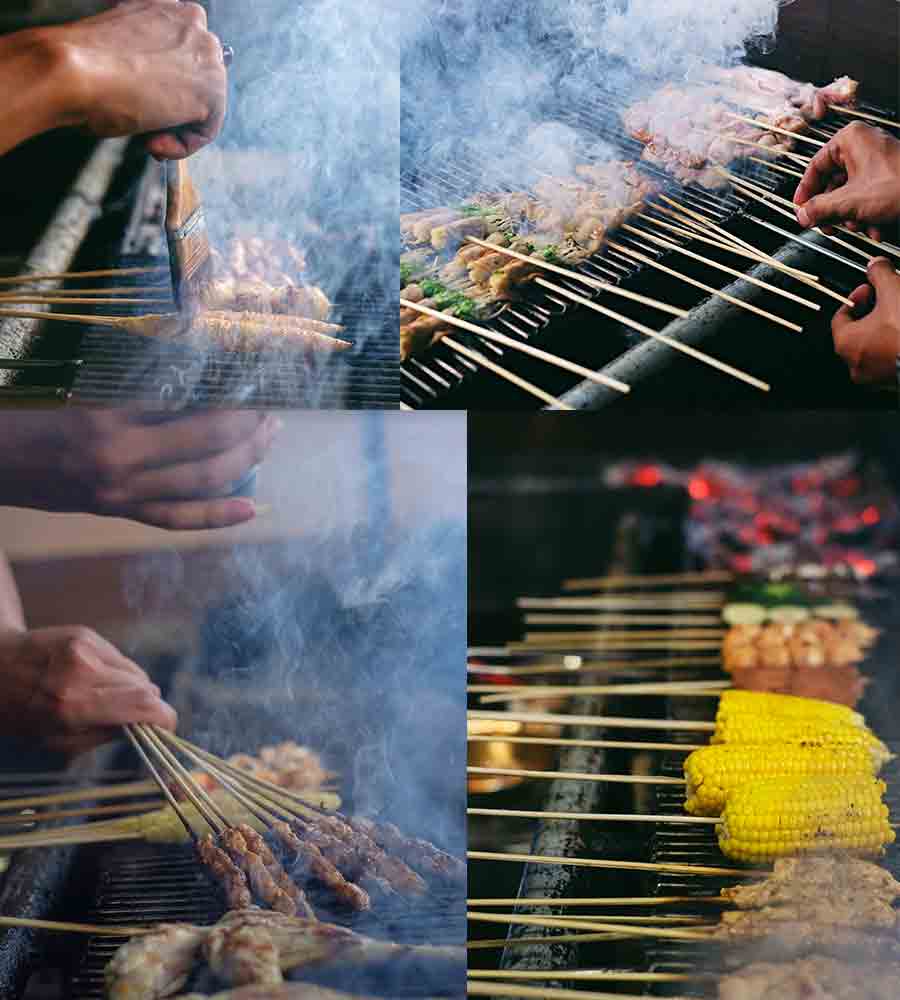 十 Swim with a view
Surrounded by karstic mountains and rivers, Guilin is one of most beautiful places in China. Local hotels and restaurants take full advantage of the landscapes and many offer visitors a chance to dip into their rooftop swimming pools for a small fee.
十一 Learn how to play mahjong
This incredibly fun game of strategy originated in China during the Qing dynasty. Don't be surprised if the other players try to find the seats with the best Feng Shui or wear their lucky clothing and trinkets.
十二 Learn about traditional tea culture at a Daoist tea house
Tea culture forms a major part of China's rich historical traditions. Gain a deeper understanding of its place in society by learning from the experts at one of Guilin's numerous exquisitely-decorated tea houses.
十三 Get pampered with your friends at one of the tons of massage places in the city!
China is without a doubt a paradise for massage lovers, as you can find high-quality massages at very reasonable prices. Get an oil, full-body, just-feet or only-back massage and let all your worries and stress float away.
十四 Join a Taiji group every morning and a group of dancing ladies at night to keep in shape
Taiji Quan (太極拳), often spelled Tai Chi in the West, is an internal Chinese martial art practiced for both its defense training and its health benefits.
At night in public squares all over China, millions of older women gather to dance and socialize.
十五 Learn a Chinese song and belt it out at KTV (Karaoke) club
Impress your Chinese friends and practice your Mandarin while partaking in one of the most popular and fun activities for locals in Guilin.
十六 Escape the city for a day and visit Daxu
Walk through the stone paths of ancient Daxu village. Daxu is a 1,000-year-old village with a rich story and some of the best examples of Ming and Qing Dynasty architecture in China.
十七 Talk with strangers on the street – learn about how China has changed throughout their lifetime
Few other countries have changed so radically as China has in the last 30 years. Its people are walking history books with tons of interesting stories they are happy to share with friendly foreigners. Don't be shy!
十八 Go out at night and enjoy some live music
There is no shortage of live music bars in Guilin's city center. The scene has been bubbling in the past few years, and it has progressed through pop music covers to local foreign musicians from all over the world.
Contact us to learn more about studying abroad in Guilin. You can also find CLI on Twitter, Instagram, YouTube, and Facebook.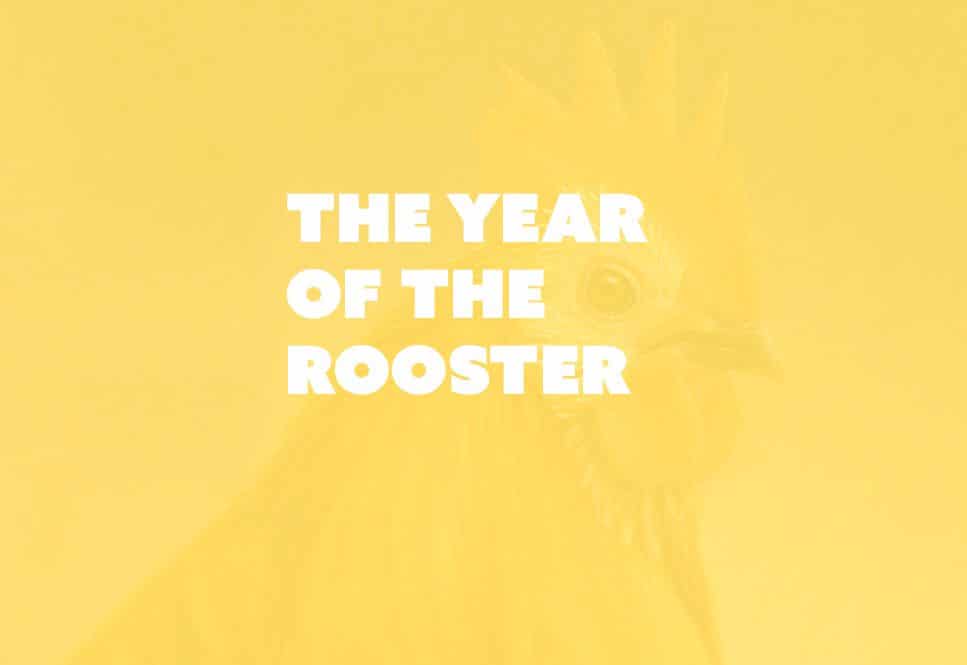 The numbers 5, 7, and 8 are considered especially lucky for those born in the year of the Rooster while gold and yellow are considered their lucky colors.
January 28th marks the first day of the Chinese lunar calendar in 2017. New Year's Day in China marks the completion of a year of hard work. Chinese New Year, or the Spring Festival as it's sometimes known, is by far the most important and auspicious of all festivals in the country, and a time for families nationwide to come together and look forward to the upcoming year in hopes of good health, wealth, luck, and happiness.
Each year in the Chinese calendar is related to an animal sign according to the twelve-year cycle, and 2017 is the year of the Rooster. The Rooster is the tenth in the Chinese zodiac—each animal in the Chinese zodiac has its own unique significance.
Those born in the year of the Rooster (1957, 1969, 1981, 1993, 2005, and 2017) are said to be hardworking, tenacious, active, and daring. "Roosters" are, additionally, frank and honest. Known for speaking their minds, they aren't ones to shy away from attention either. People born in the year of the Rooster are usually very creative, making fantastic entertainers and artists.
The numbers 5, 7, and 8 are considered especially lucky for those born in the year of the Rooster while gold and yellow are considered their lucky colors. Roosters should, however, avoid the numbers 1, 3, and 9, and the color red as these are considered unlucky for them.
Famous celebrities born in the year of the Rooster include Matt Damon, Natalie Portman, Roger Federer, Matthew McConaughey, Jennifer Aniston, and Elton John.
While each animal sign in the Chinese zodiac has its own unique meaning, festivities leading up to, on, and immediately after Spring Festival are much the same every year, regardless of the zodiac. It is a time for families across China to celebrate the year that has just gone by, and usher in the new one with family members and loved ones.
---
If you were intrigued by this post, please share the knowledge:
You may also enjoy our interview peering into the life of Uncle Ye, a local Guilin resident, as he discusses the Spring Festival now versus 30 years ago.
What is your Chinese Zodiac? Share with us here or on Twitter @studycli.