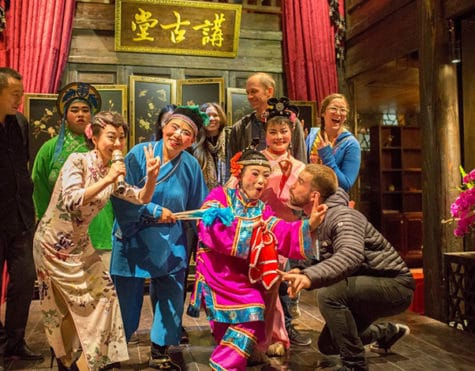 Apr 3, 2020
The following charts provide the official schedules for Chinese holidays in 2021. Holidays are categorized as Chinese Public Holidays and Other Chinese Holidays and Observances. Chinese Public Holidays in 2021   Other Chinese Holidays and...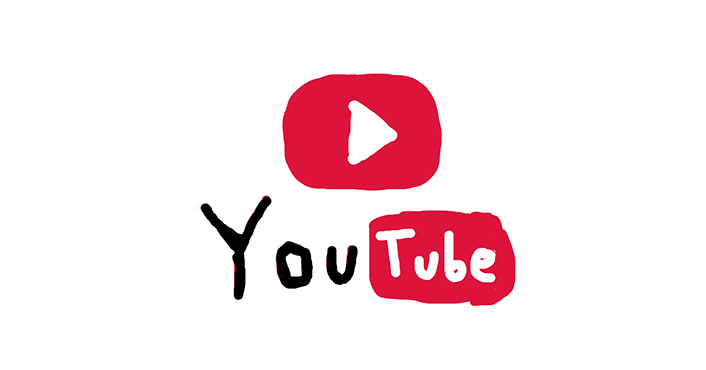 Mar 28, 2020
Let's face it, we all spend a little too much time on YouTube and those cat videos are not in your recommendations for no reason (guilty!). However, you can...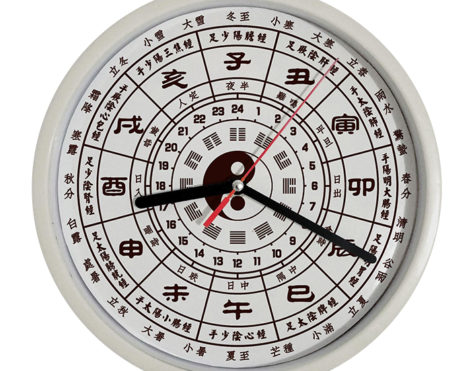 Mar 25, 2020
What is the Chinese calendar? Although usually referred to as a "lunar calendar", the traditional Chinese calendar is a lunisolar calendar that is based on...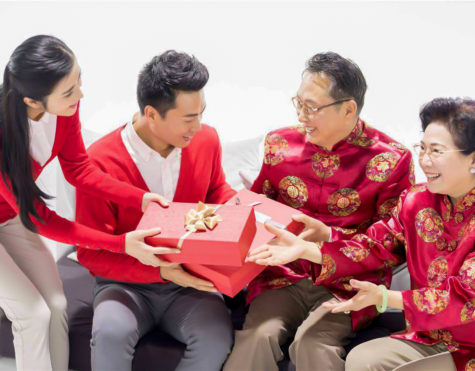 Mar 25, 2020
Ever wondered what to gift your Chinese friends on special occasions? Whether it is for Chinese New Year, birthdays, or just a gift of appreciation, it is...

Mar 23, 2020
Like so many Chinese traditions, Chinese lanterns have a long history dating back thousands of years. Over the centuries, lanterns become a staple Chinese...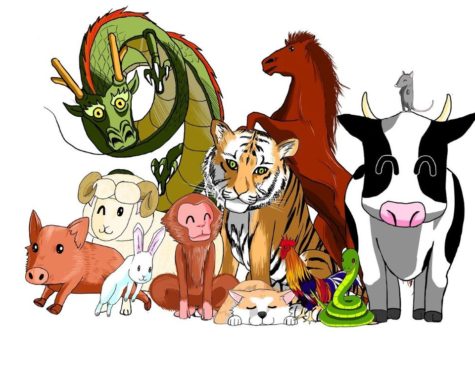 Mar 7, 2020
China is a great place to travel and study for a variety of different reasons, and at the top of the list is the country's rich culture. One important aspect...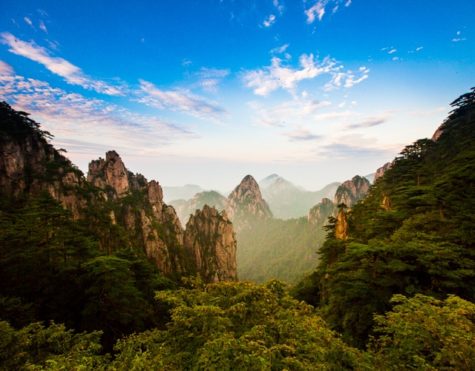 Feb 17, 2020
China's Yellow Mountain, also called Huangshan, is located in Anhui Province, about 500 km (300 mi) southwest of Shanghai. The name "Yellow Mountain" can be...
Feb 14, 2020
If you learned Chinese characters in Mainland China, you may be surprised to find that you can't understand most text you see when traveling in Taiwan or Hong...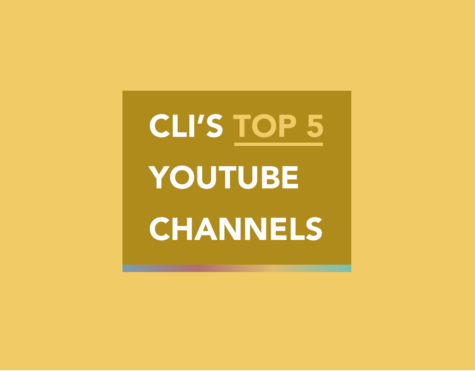 Feb 14, 2020
Anyone who has searched "learn Mandarin" on YouTube might agree that the sheer number of results are overwhelming. But we have good news for you: it is...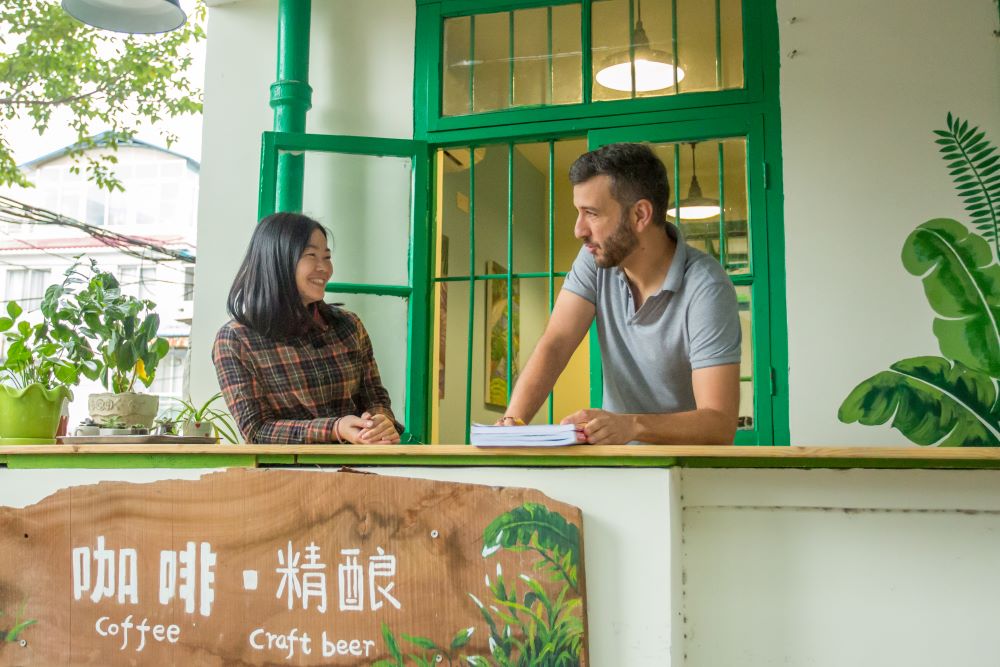 Jan 16, 2020
Planning a trip to China and looking for useful Chinese travel phrases? This article provides 10 useful phrases for your upcoming journey to the Middle...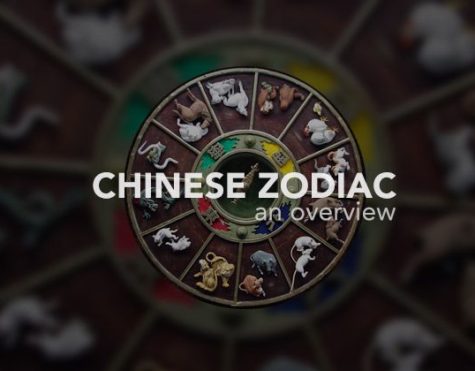 15 de enero de 2020
The Chinese Zodiac, called 生肖 (shēngxiào) or "birth likeness" in Mandarin, is an ancient belief system considered to be a tool for deciding one's destiny....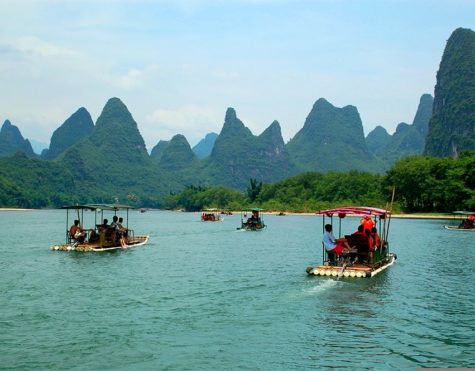 15 de enero de 2020
Yangshuo (阳朔, Yángshuò) is a vibrant town located on the banks of the Li River just south of Guilin. Known for its hauntingly beautiful karst mountains,...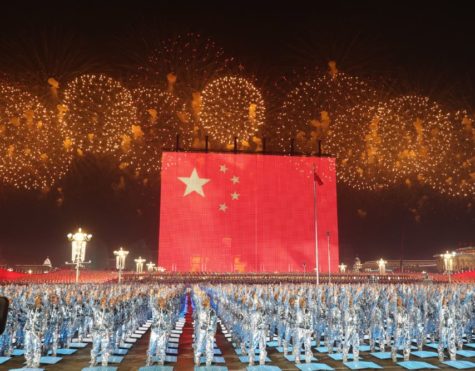 Jan 13, 2020
China's National Day, called 国庆节 (guóqìngjié) in Chinese, is celebrated with great fanfare every year on October 1 as a public holiday. Grand military parades...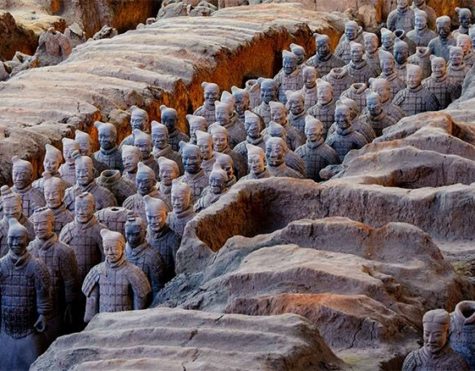 Jan 13, 2020
Considered by many to be one of the birthplaces of Chinese civilization, Xi'an is a fascinating travel destination. Xi'an is currently the capital of Shaanxi...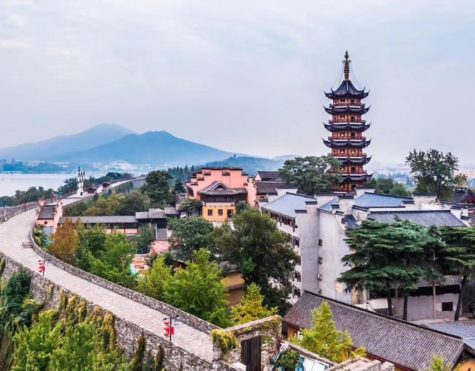 Jan 13, 2020
When living in China or contemplating a visit to the country, it's important to keep in mind that there are many places waiting to be explored outside of...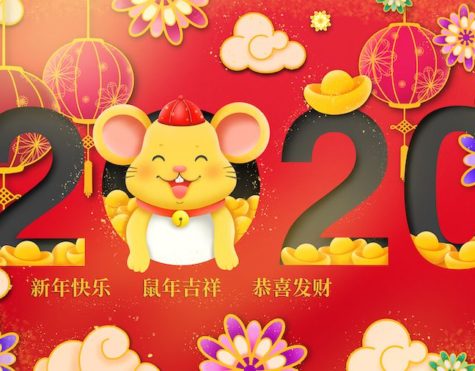 11 de enero de 2020
¿Alguna vez te has preguntado cómo decir Feliz Año Nuevo en chino? Lea este artículo del Instituto de Lengua China para aprender esta importante frase y más!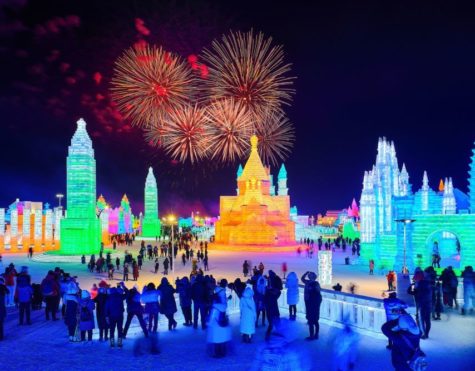 Jan 9, 2020
Harbin is the northernmost major city in mainland China. The eighth-most populous city in the country as a whole, its metropolitan area hosts a population of...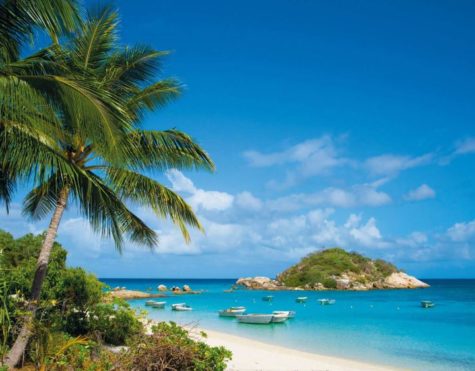 Jan 9, 2020
Located off the coast of China, Hainan is a fascinating province to visit. It boasts balmy weather, beautiful beaches, and outstanding tropical scenery. This...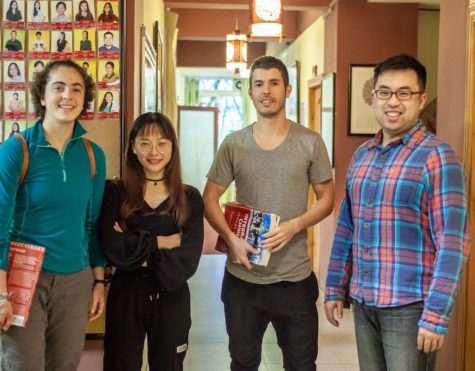 23 de diciembre de 2019
¿Considerando aprender chino? Los beneficios del aprendizaje de idiomas están bien documentados. Aprender un nuevo idioma puede mejorar su capacidad de resolver problemas,...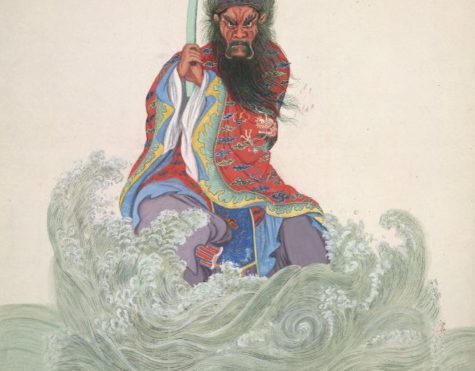 23 de diciembre de 2019
Sometimes, Chinese dragons seem to be everywhere. You can see these symbols featured on kids' clothing, in books, and in movies. Some people even have dragon...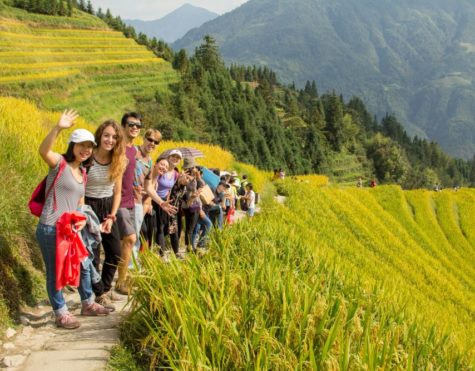 22 de diciembre de 2019
Una de las primeras cosas que la mayoría de los estudiantes aprenden cuando estudian chino es cómo saludar a la gente, e invariablemente, a los estudiantes se les enseña que deben decir 你好...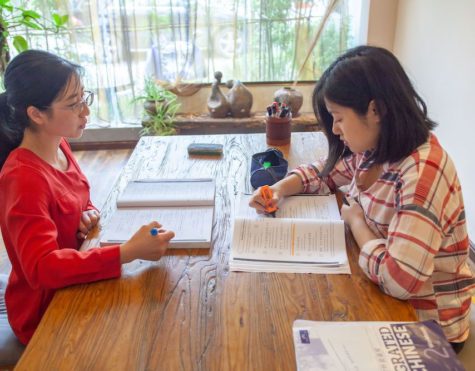 3 de diciembre de 2019
¿Te preguntas cómo diablos pasarás el HSK 4? Quizás necesites una puntuación de HSK 4 para demostrar tu nivel de chino a posibles empleadores, añadir puntos...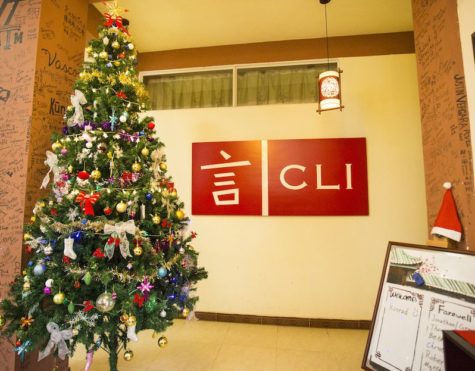 30 de noviembre de 2019
¡La Navidad ha llegado a China y estamos listos para celebrarla! A pesar de no ser tan popular como las tradicionales fiestas lunares chinas como el Festival de Medio Otoño y...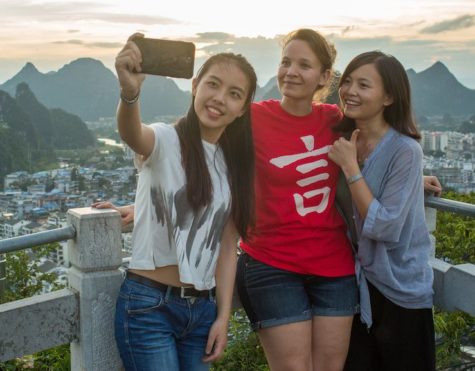 12 de septiembre de 2019
¿Alguna vez te has preguntado cuáles son los caracteres chinos más comunes? En un idioma de aproximadamente 50.000 caracteres individuales, dominar los más comunes...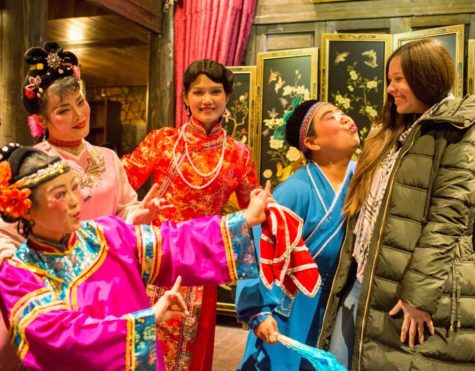 8 de julio de 2019
La Ópera de Guilin es una forma de arte muy querida en todo el sur de China y es una de las diez formas de ópera más importantes del país. Este tipo de ópera utiliza 桂林话 (Guìlín huà,...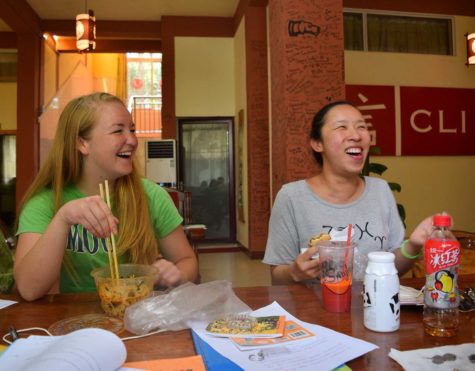 Apr 21, 2019
Who doesn't like talking to a great listener? It's a pleasure to speak with someone who pays attention to every word and responds with a keen astuteness to...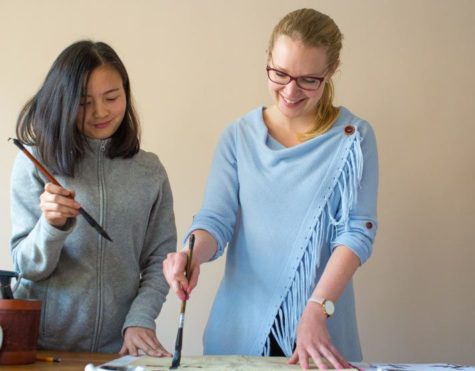 Apr 20, 2019
The Chinese language is often considered one of the world's most difficult languages to learn, but this sentiment is a major oversimplification! Like any...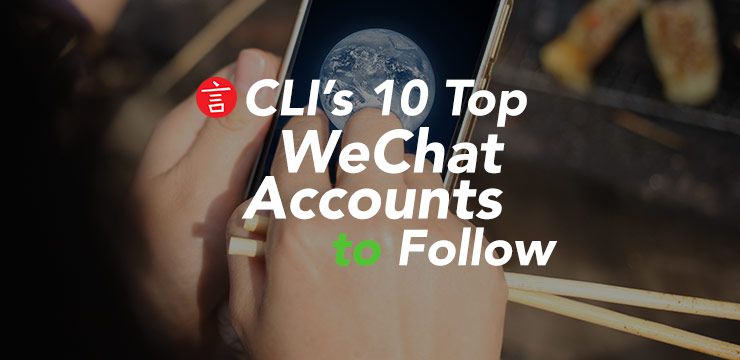 Apr 20, 2019
WeChat Official Accounts are worth your while. We've come up with a list of our favorite WeChat official accounts and provided a brief description of what you...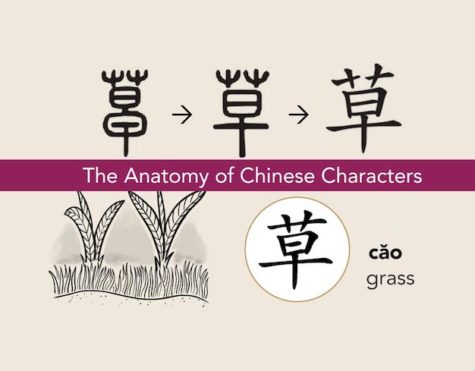 15 de enero de 2019
Reading and writing Chinese characters is often considered the most ambitious challenge that language students face in order to achieve fluency. Indeed, the...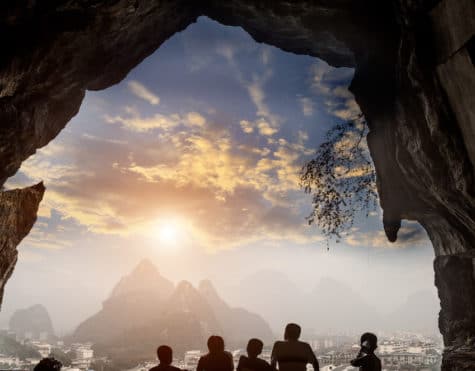 Oct 8, 2018
1. Great public transportation of Guilin Near and far Guilin is connected with buses, 面包车, domestic and international flights, conventional & bullet...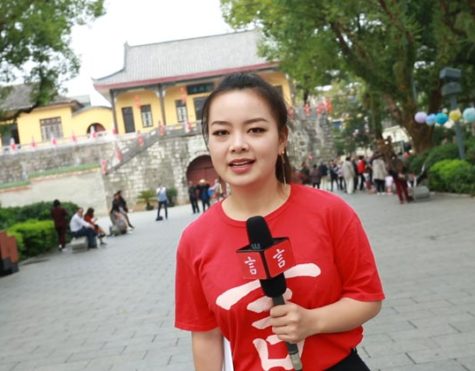 Oct 4, 2018
Learning Chinese tongue twisters (绕口令, ràokǒulìng) makes for great language practice. Learning tongue twisters with native Chinese speakers in real-life...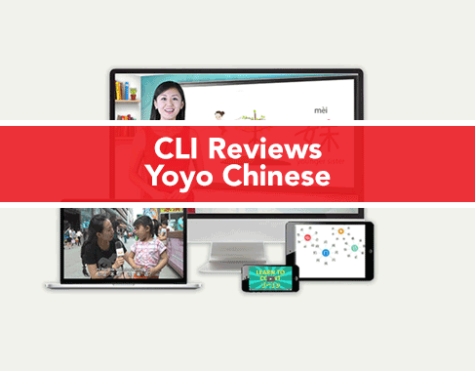 May 3, 2018
Have you heard of Yoyo Chinese, a popular online platform for learning Mandarin? Established in 2012 by native Chinese speaker and expert teacher Yangyang...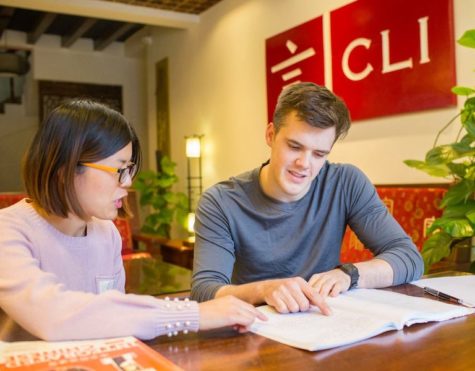 Mar 21, 2018
Are you considering visiting China or looking for ways to connect with Mandarin-speaking friends? Whatever your reasons for learning basic Chinese words and...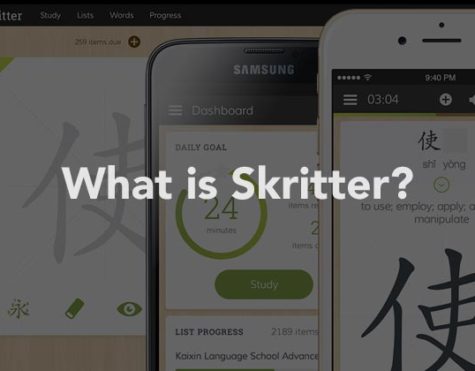 Jan 4, 2018
Skritter is a fresh, inventive way to master Chinese characters. If you're not a current user, take the following steps to get hooked up immediately - trust...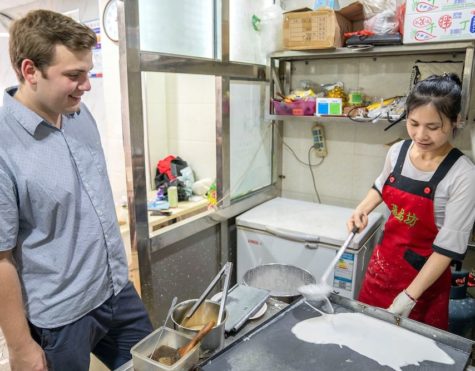 Jan 2, 2018
The Renminbi (人民币, rénmínbì) is the official currency of the People's Republic of China. Often referred to simply as RMB, this currency was introduced by the...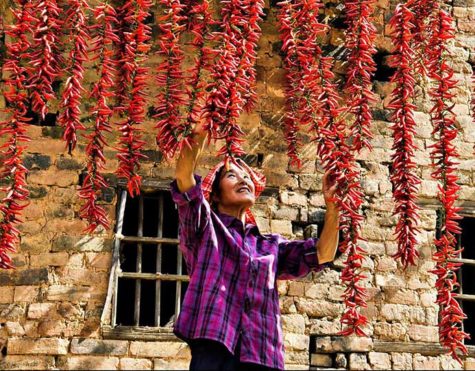 Nov 8, 2017
If you have traveled to the Middle Kingdom or shared a meal with a Chinese family, you'll know just how important chili peppers are in Chinese cuisine....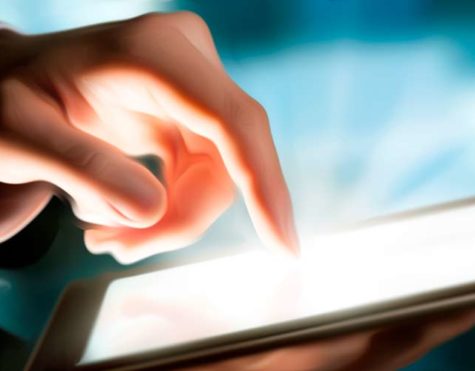 Nov 7, 2017
When learning Chinese, it's important to mix-up your daily study routine. YouTube is a great way to stay sharp when you're not studying in China, and we want...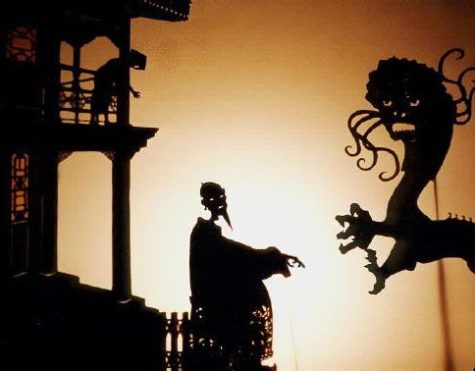 Nov 6, 2017
Have you heard of Chinese shadow plays, an art considered by many to be the world's first ever form of puppetry? Traditionally constructed out of natural...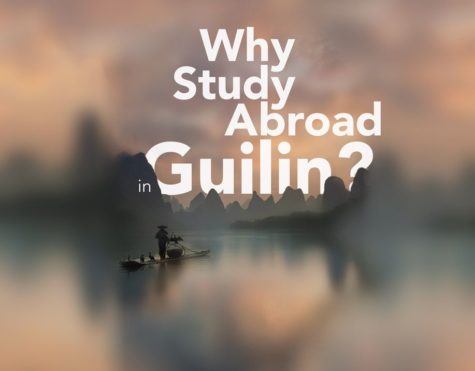 Oct 25, 2017
As if spending a semester abroad in China wasn't reason enough, we felt compelled to list 12 reasons (out of countless) why you should study abroad in Guilin....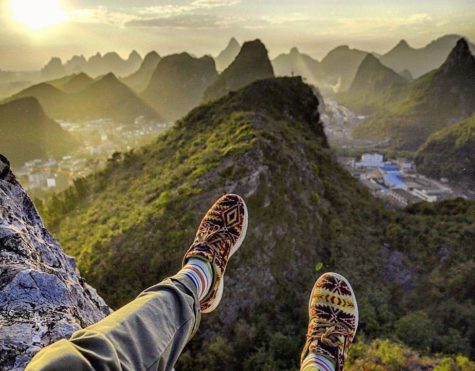 Sep 5, 2017
Guilin is beautiful. Guilin is a sightseer's dream, a photographer's oasis, a nature enthusiast's playground, and for the language learner's of the...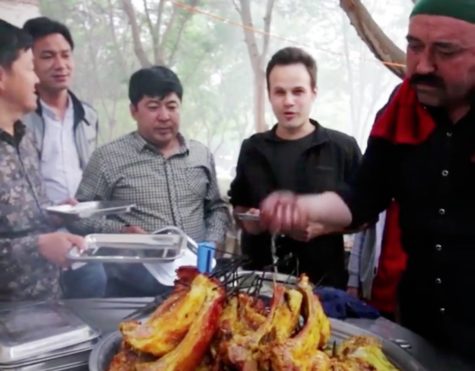 May 18, 2017
Trevor James, a.k.a. "The Food Ranger", is hands down the most popular food vlogger and YouTuber to be producing content in China on the Middle Kingdom's...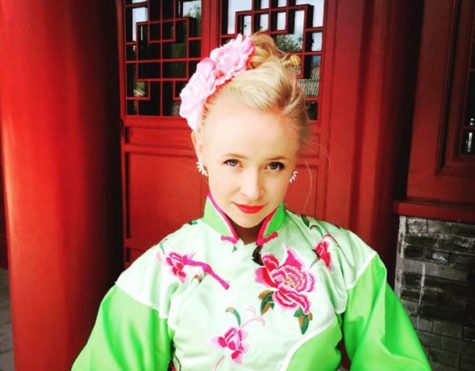 May 9, 2017
Jessica Beinecke, better known as Bái Jié (白洁 ) by her viewers, is an American educator, videographer, and internet personality best known for producing...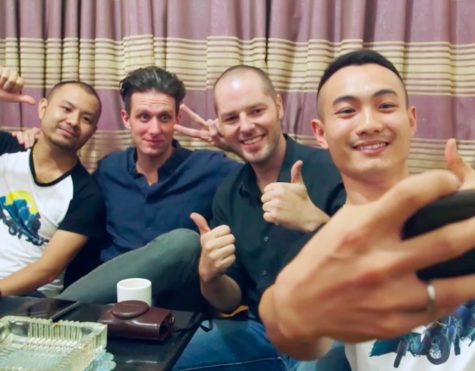 Mar 30, 2017
Matthew Tye, better known as laowhy86, is an American YouTuber and Internet personality best known for producing entertainingly insightful video content on...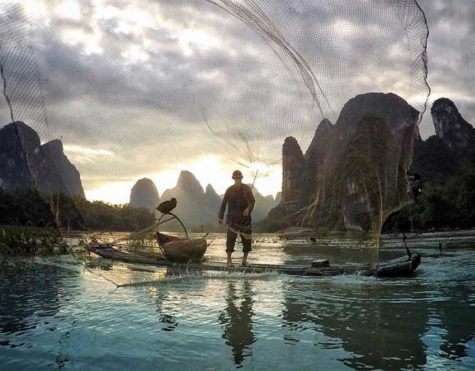 Mar 22, 2017
The Middle Kingdom is fast becoming one of the most popular destinations for international students, and it's easy to see why. The following are five of the...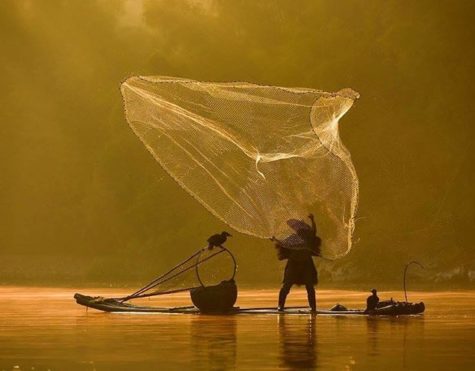 Mar 10, 2017
The beauty of Guilin, China is undeniable. Freelance photographer and Instagram'r, Anna Kwa, does an excellent job highlighting the picturesque views of...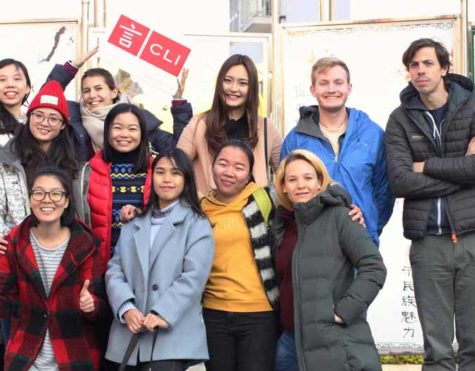 Mar 9, 2017
Tips to help you get the most out of your time in this beautiful city CLI's Study Abroad Program allows participants to learn and improve their Mandarin while...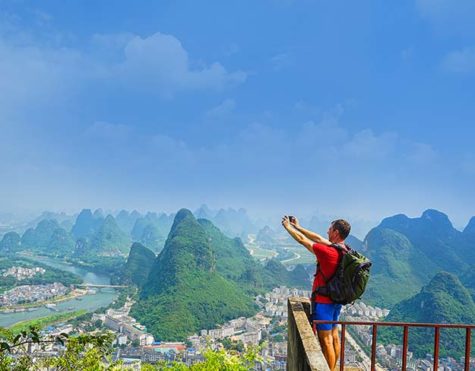 Mar 1, 2017
Guilin offers an endlessly flowing river of opportunities to students studying abroad. Each individual student who studies with CLI is unique and is seeking...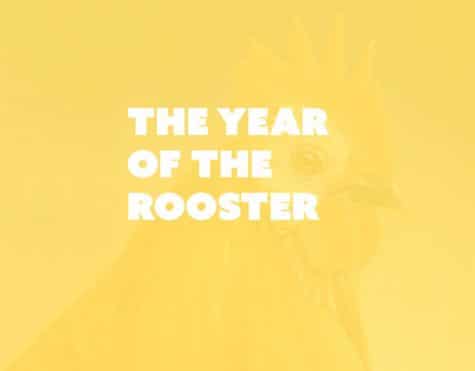 Jan 16, 2017
The numbers 5, 7, and 8 are considered especially lucky for those born in the year of the Rooster while gold and yellow are considered their lucky colors....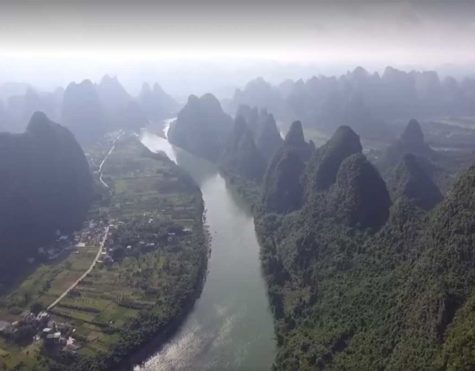 Jun 26, 2016
At CLI we've always known that Guilin is beautiful and we've been on a mission to share the beauty since our founding in 2009. So it was a welcomed surprise...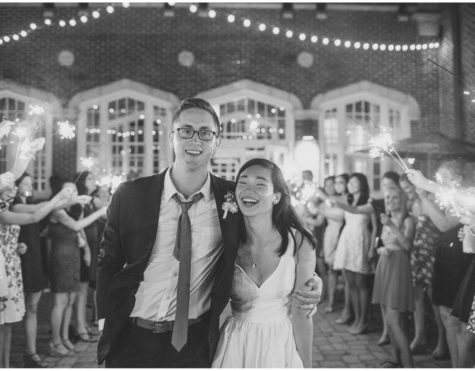 Jun 22, 2016
In addition to winning the USA Memory Championship, CLI Online student, Alex Mullen just set a new World Record in Speed Cards (memorizing the order of one...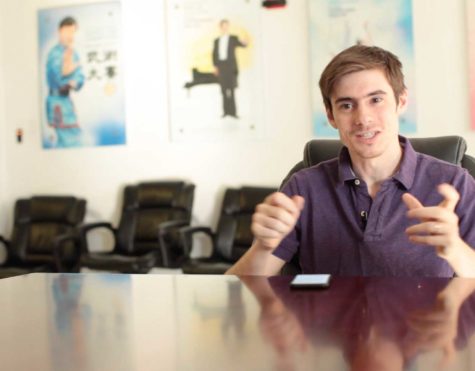 Jun 21, 2016
We had the privilege of sitting down with Ben Hedges, founder of Learn Chinese Now, and discussing a variety of topics including his personal journey into the...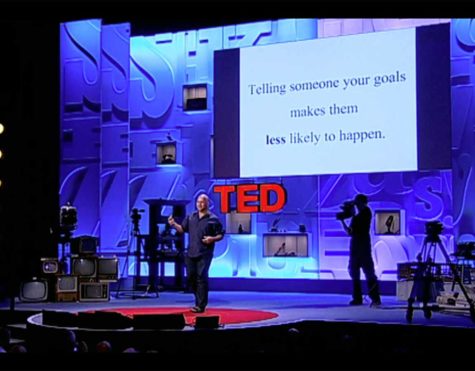 Jun 10, 2016
Shh! Don't share your goals. Derek Sivers, former CLI student, provides a compelling argument as to why we should keep our goals quiet and the science behind...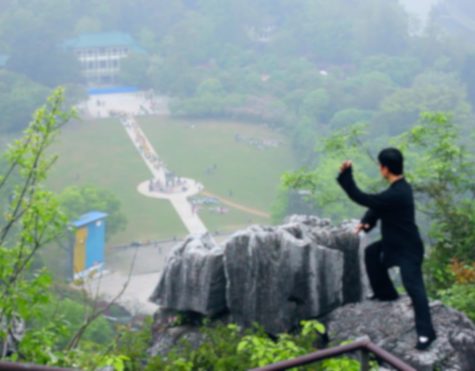 May 11, 2016
Join Dayong, a CLI team member since 2009, as he learns about Master Huang's journey into tàijíquán. While watching the video, follow along in the below...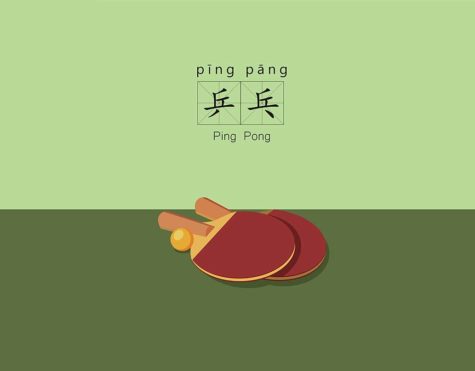 May 1, 2016
At the Chinese Language Institute we understand and hold a deep respect for the process of gaining fluency in Mandarin. Learning Chinese requires practice and...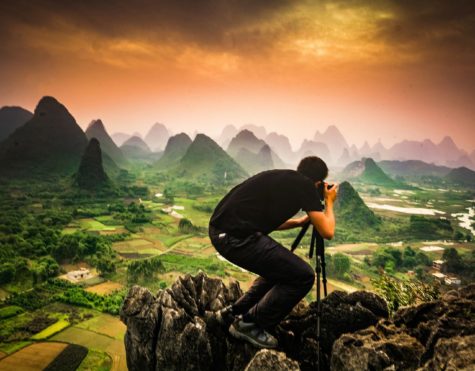 Apr 8, 2016
Guilin is beautiful! Her rivers, lakes, and mountains are only a portion of that beauty — it's also her people and their culture which help make Guilin...
Mar 28, 2016
What can we glean from looking through the eyes of someone else's world travel? In the case of Peter Stewart, perhaps it's as simple as the inspiration to...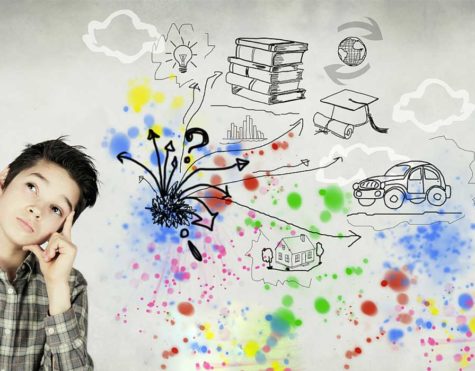 Mar 23, 2016
Learning Mandarin is a journey in which a student's evolution continually occurs across a spectrum of skills — e.g. listening, speaking, reading,...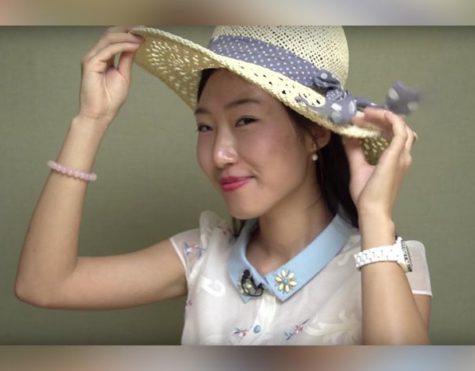 Mar 11, 2016
CLI has churned through hundreds of videos by ChineseClass101.com to compile this list of 25 videos covering must-know Mandarin vocabulary. We've extracted...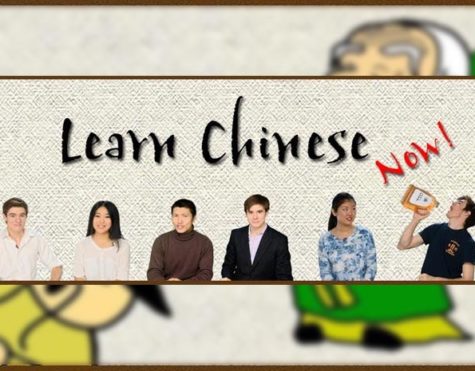 Feb 27, 2016
Learn Chinese Now has been posting excellent Mandarin language learning videos to YouTube for over three years. We've compiled our 10 favorite videos spanning...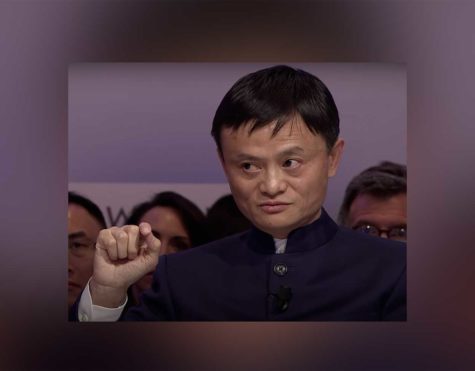 Feb 26, 2016
Not only was Jack Ma, 马云 Mǎ Yún, rejected from Harvard when he first applied, the university rejected his nine subsequent application submissions. In his...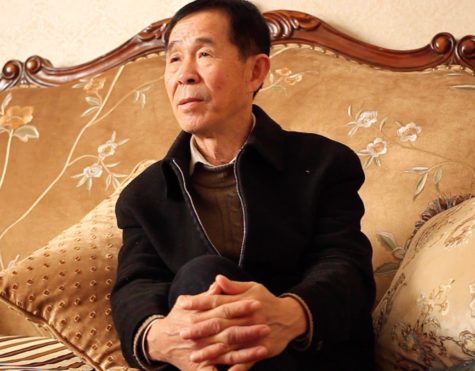 Feb 18, 2016
In our Spring Festival video, we invite you to peer into the life of a Guilin resident who walked the same arduous path traveled by so many in China from...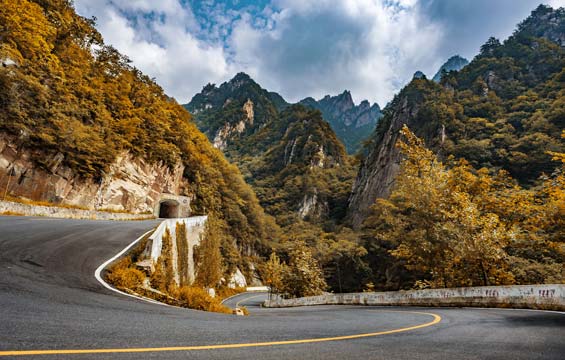 Feb 11, 2016
Want to study in China for free? The Institute of International Education (IIE) is offering three generous scholarships with quickly approaching deadlines:...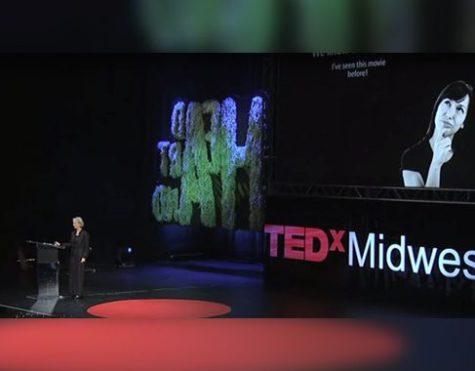 Jan 29, 2016
We've gathered 5 TEDx Talks that cover a variety of techniques you can apply to your own language learning journey. Browse through the videos and our...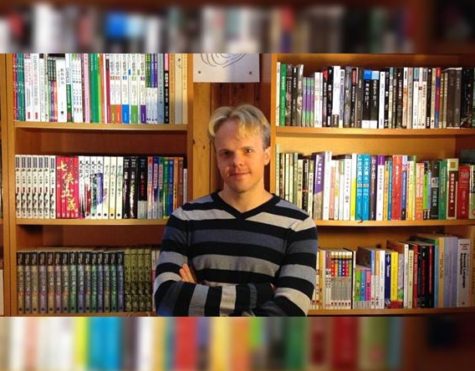 Jan 19, 2016
"I have seldom been taught the most important thing of all: how to learn a language." - Olle Linge A lot of emphasis is placed on "what to learn" throughout...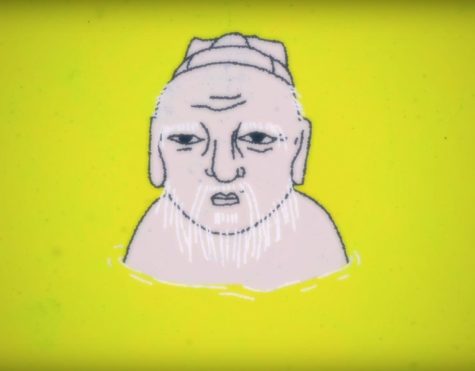 Jan 18, 2016
Despite how often pop culture references the wisdom of Confucius, history records almost no indisputable facts about the man himself. Watch the following...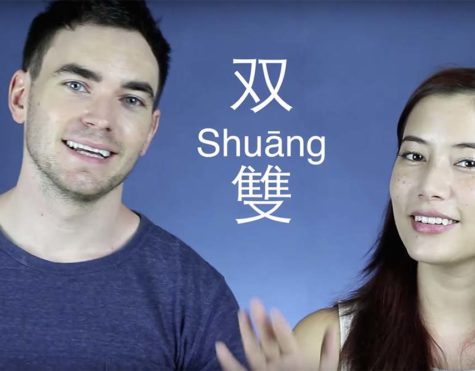 Jan 13, 2016
In our next installment of top Mandarin learning YouTube videos we will focus on ChinesePod TV's 请问 Qǐng Wèn series. #1 Everything/Nothing, Everywhere/Nowhere...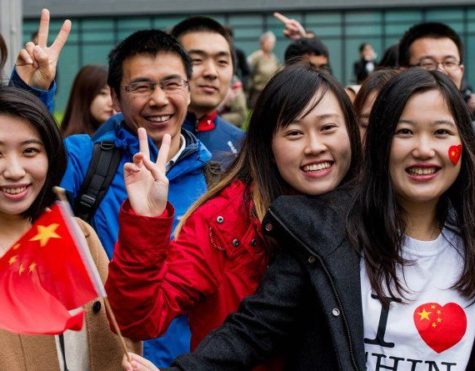 Jan 11, 2016
Check out this flattering feature explaining why CLI is such a powerful means to learning Chinese language and culture.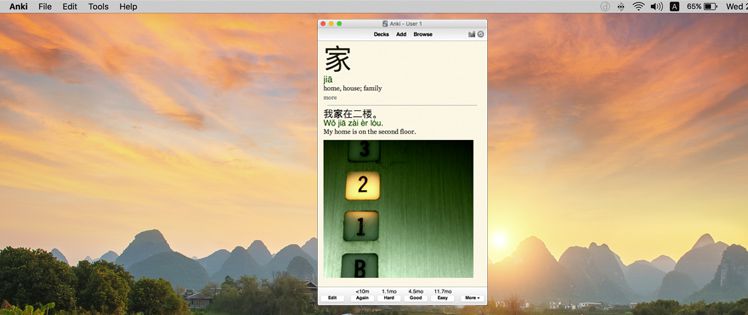 Dec 23, 2015
"Anki is a program which makes remembering things easy. Because it's a lot more efficient than traditional study methods, you can greatly decrease your time...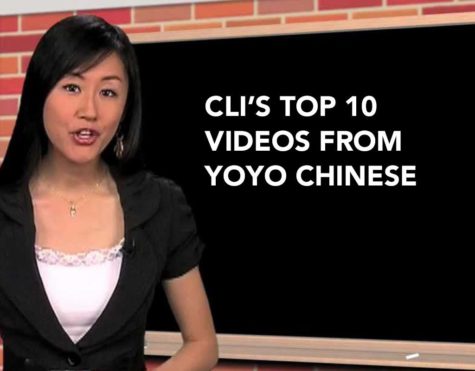 Dec 11, 2015
In this installment of CLI's favorite Mandarin learning videos we are sharing our top 10 favorites from Yoyo Chinese. Yoyo Chinese has an impressive nine...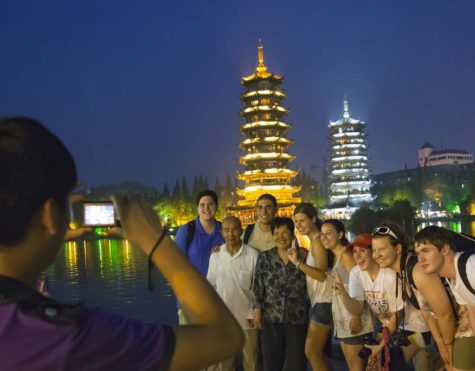 Dec 7, 2015
"People who have international experience or identify with more than one nationality are better problem solvers and display more creativity, our research...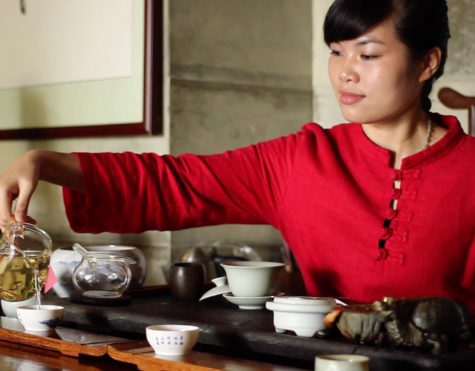 Dec 4, 2015
This blog post kicks off a new series of educational videos created by CLI. In this series we will explore and learn Chinese culture and vocabulary by...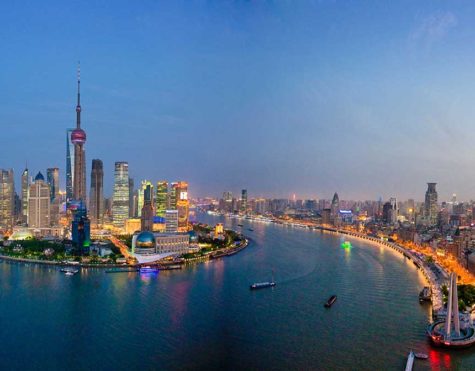 Nov 19, 2015
At CLI, we're always on the lookout for excellent opportunities for Mandarin learners. We hope you find the following useful! The Institute of International...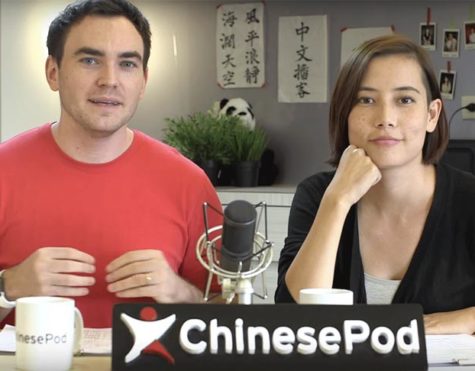 Nov 16, 2015
Over the coming weeks and months, CLI will post our favorite Mandarin learning YouTube videos here on our blog. This installment includes our top 5 favorite...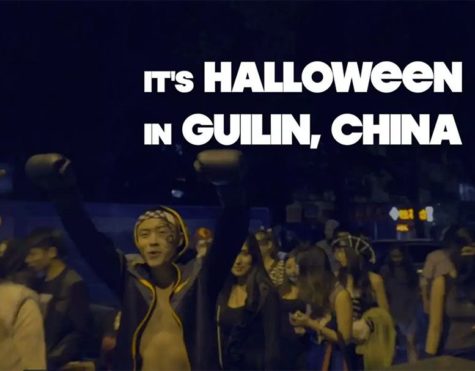 Oct 31, 2015
Happy Halloween from CLI! 万圣节快乐! Check out more videos by CLI.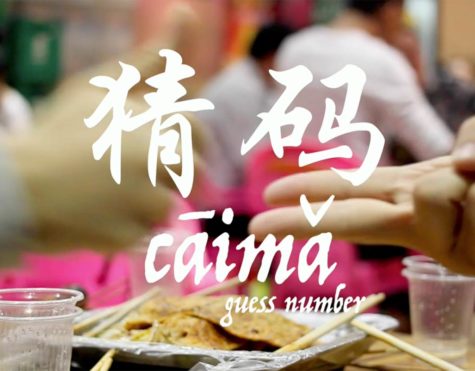 Oct 26, 2015
The joyous shouts of 猜码 (cāimǎ, literally meaning "guess number") can be heard rumbling through barbecue joints, restaurants, and bars across Guangxi...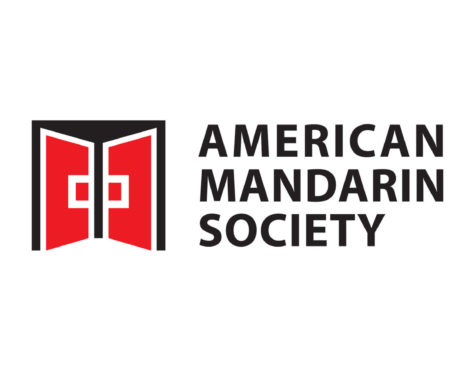 Oct 9, 2015
If you're looking to improve your Mandarin skills while increasing your knowledge of U.S.-China relations, we highly recommend exploring the resources offered...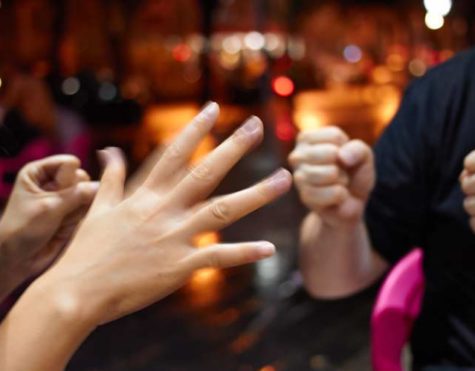 Oct 2, 2015
"Five," she yells as her right hand opens, left hand closes, and I close both of mine. Ugh, she wins again. "No worries," I think to myself. "I know what...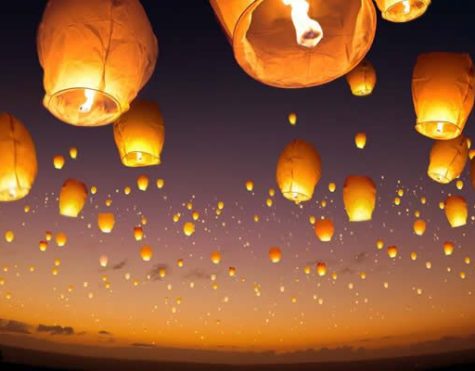 Sep 27, 2015
The Mid-Autumn Festival is one of the most important holidays in China and is recognized and celebrated by ethnic Chinese and Vietnamese around the world. The...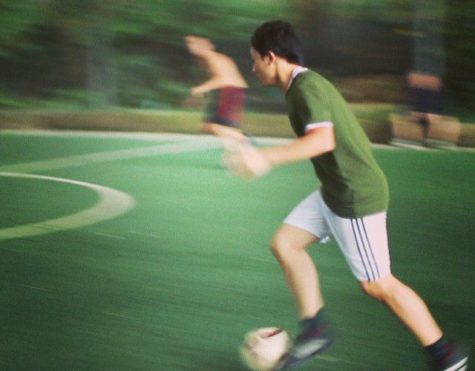 Sep 24, 2015
As a student of any language knows, practice is the most important key to retention. By finding fun and interesting ways to connect what you learn in the...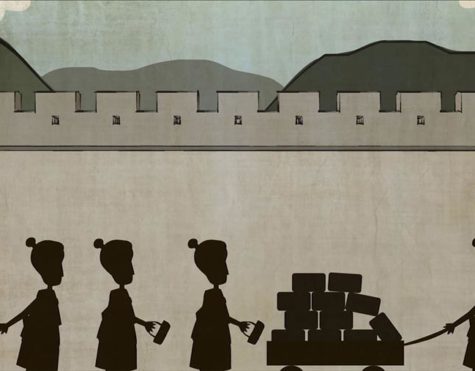 Sep 18, 2015
Who built the Great Wall of China? Are the rumors of people being buried in the wall true? Can you see the Great Wall from the moon? There are so many myths...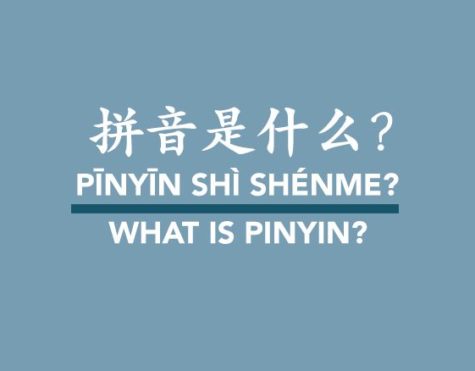 Sep 3, 2015
A Brief History of Pinyin Before we answer your burning question—what is pinyin?—consider that the first known Chinese writing system developed during the...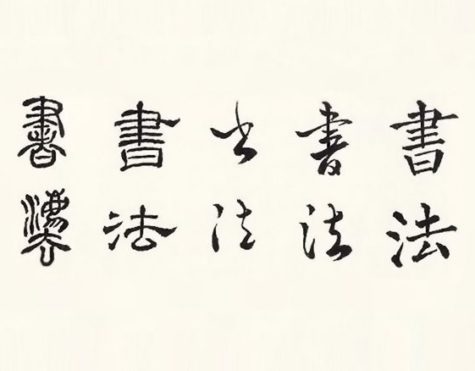 Aug 14, 2015
Chinese Hanzi, or characters, are often considered the most daunting component of the Chinese language. However, many students of Chinese also feel they are...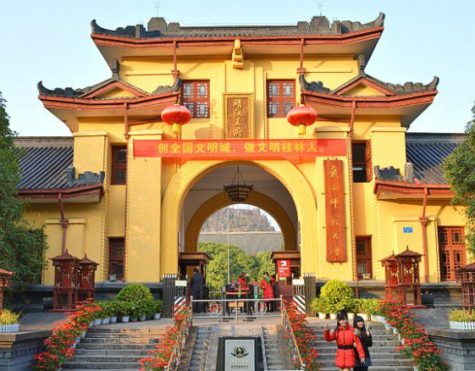 Jul 27, 2015
Yesterday CNN.com featured an article on Guilin's Princes' City. You can also read more about 王城 (Wáng Chéng), the "Princes' City", in CLI's recent blog...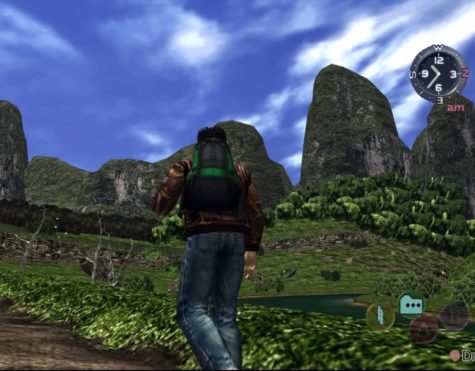 Jul 16, 2015
Video game fans across the world are anxiously anticipating the release of Shenmue 3 (release date TBA), an open-world RPG that will take place in CLI's...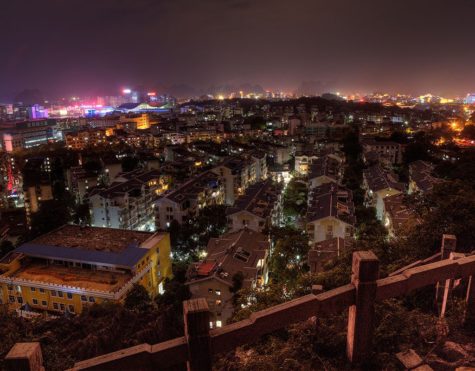 10 de julio de 2015
Fotografía de Jeff Fried https://www.youtube.com/watch?v=VFYntnLYoVY Aprender chino en Guilin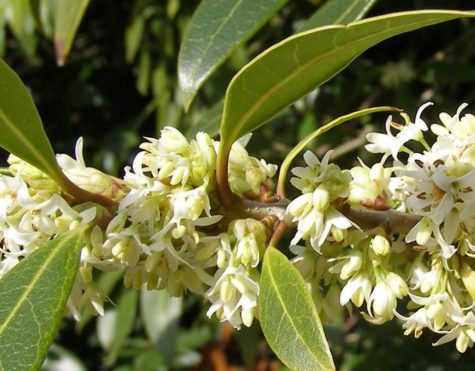 Jul 3, 2015
The names of Chinese cities often reflect physical features of the place they're in. Beijing 北京 means "Northern Capital"; Hong Kong (Xianggang) 香港 means...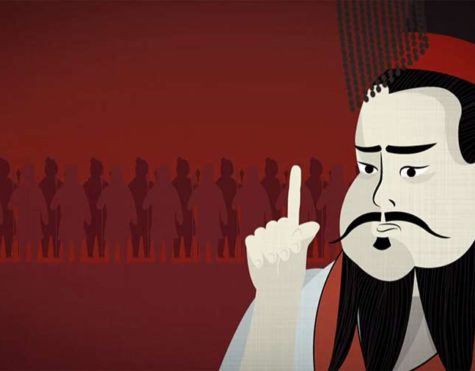 Jul 1, 2015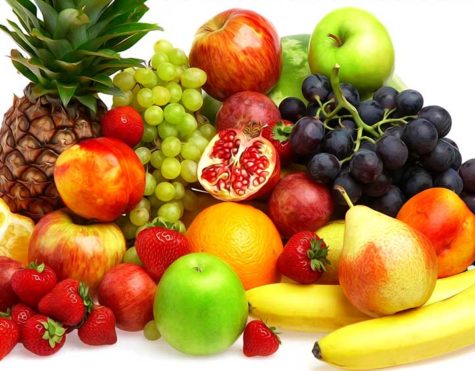 Jun 26, 2015
Would you be surprised if we said China is a great and convenient place to be vegetarian/vegan? Our vegetarian/vegan team members at CLI all agree that it is....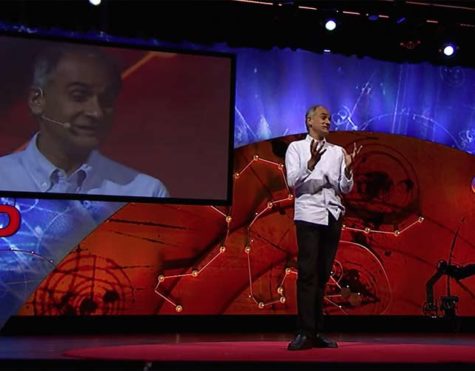 Jun 23, 2015
"... the beauty of being surrounded by the foreign, is that it slaps you awake. You can't take anything for granted. Travel for me is a little bit like being...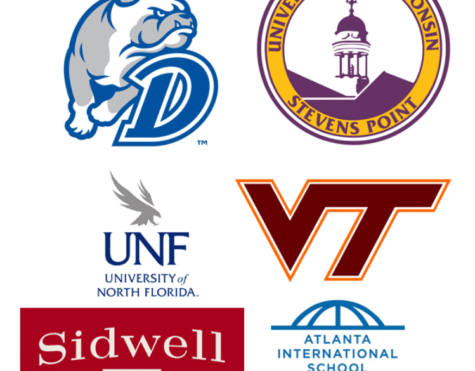 19 de junio de 2015
Cada año, el CLI se asocia con escuelas secundarias y universidades de todo el mundo para crear experiencias de estudio únicas y totalmente personalizadas en China. En nombre de...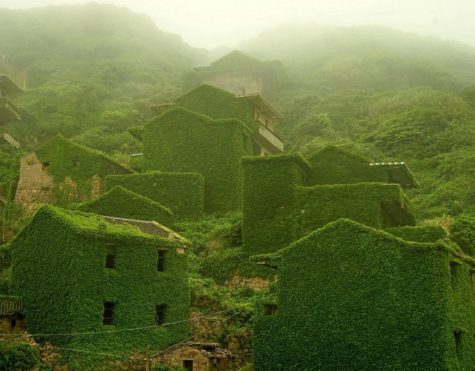 10 de junio de 2015
Vayamos juntos a través de un pueblo pesquero chino abandonado hace mucho tiempo y con una vegetación salvaje llamado Shengsi (嵊泗). Shengsi se encuentra cerca de la boca del...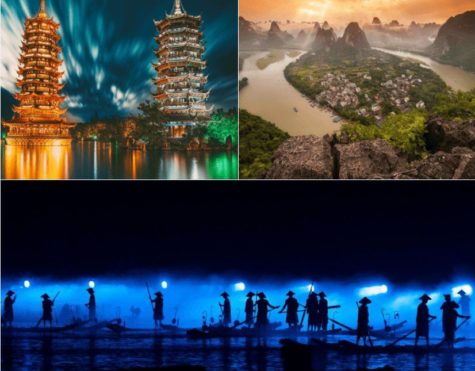 5 de junio de 2015
En pocas palabras, la fotografía de Peter Stewart es asombrosa. Sus imágenes, tomadas a lo largo de la provincia china de Guangxi, son vívidas pero surrealistas. Como un viaje de arte fino...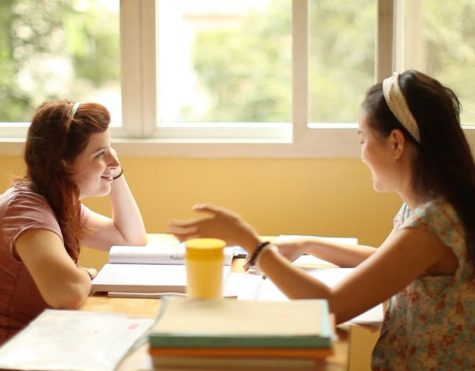 May 30, 2015
To start this week's post, let's engage for a moment in a thought experiment. First, imagine losing all ability to communicate with others—no ability to speak...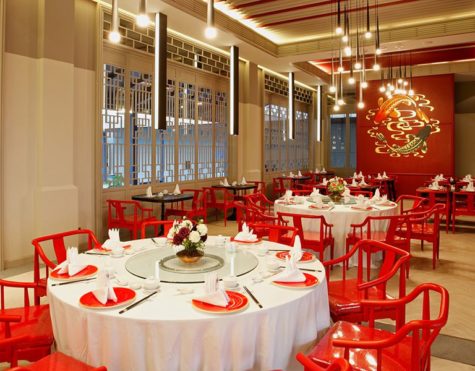 May 22, 2015
Every culture has its own set of customs when it comes to what you should and shouldn't do at the dinner table. Below is CLI's list of Chinese table manners...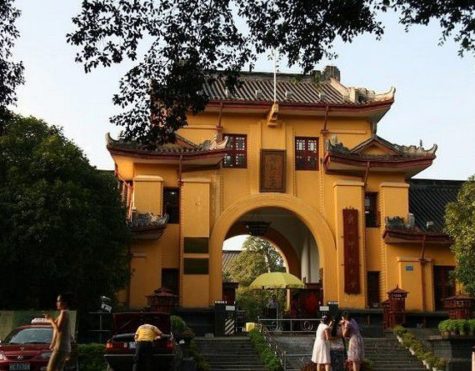 May 15, 2015
Guilin is steeped in thousands of years of rich Chinese history and tradition. One of the best known historical sites in Guilin is 王城 (Wáng Chéng), the...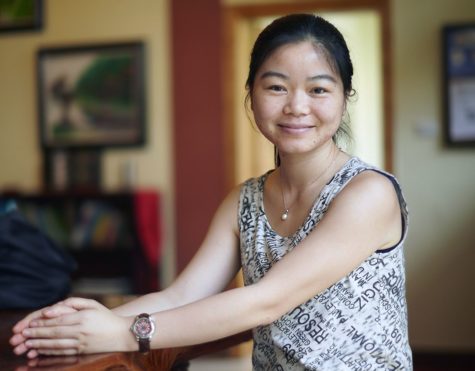 8 de mayo de 2015
Nombre: Summer 刘春平 Ciudad natal: Guilin, Guangxi, China 广西桂林 Título del puesto: Gerente de Actividades Estudiantiles 学生活动主管 Nos complace presentarles a Summer, Actividades Estudiantiles de CLI...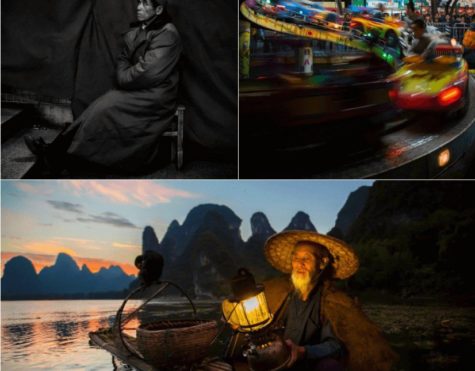 1 de mayo de 2015
Michael Steverson es un documentalista y fotógrafo de viajes nacido en Estados Unidos que vive en Liuzhou, China. Su trabajo retrata a la gente y las culturas de los lugares que...
Apr 24, 2015
Many people don't realize that the U.S. and China were close allies during World War II – and that Guilin played a central role in...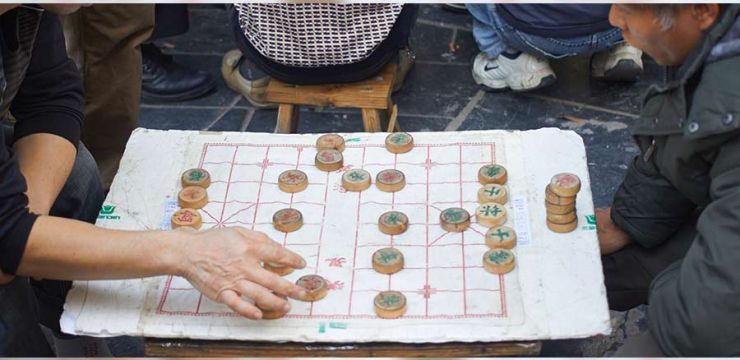 Apr 17, 2015
Guilin is bubbling over with cultural experiences, and each experience is open for foreign students to observe and even take part in....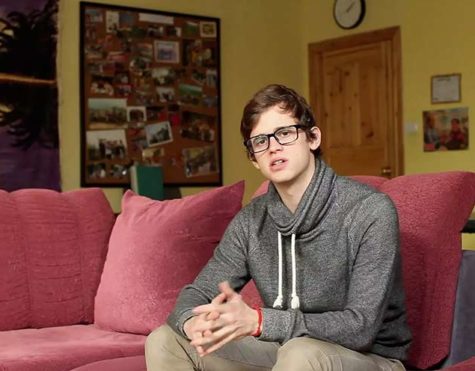 Apr 10, 2015
CLI's Student Spotlight series provides insight into the thoughts and experiences of current CLI students. From food to language study to best local...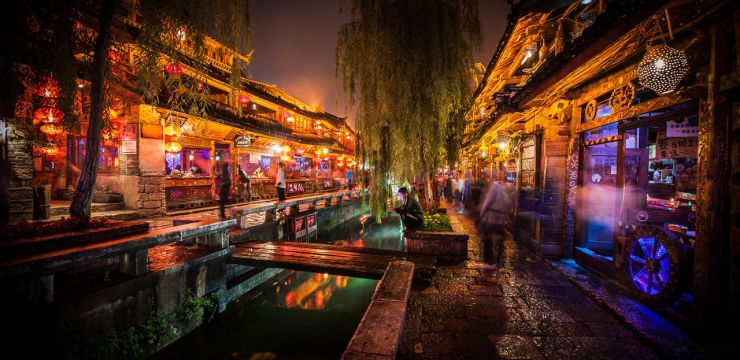 3 de abril de 2015
Trey Ratcliff es un fotógrafo de viajes de renombre mundial y editor del blog stuckincustoms.com. Las imágenes de Trey de las famosas ciudades chinas de Lijiang y...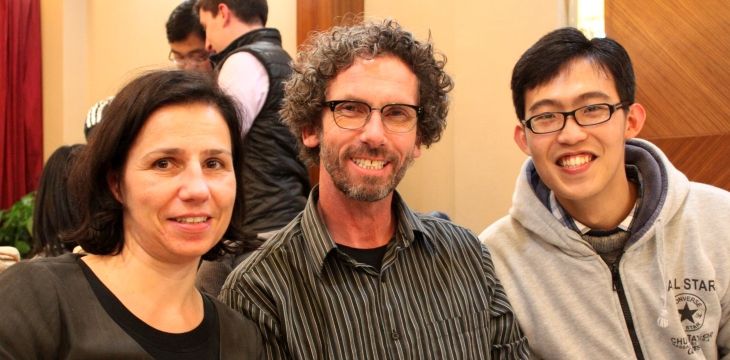 16 de enero de 2015
Ya estamos a la mitad de nuestro primer mes de 2015, y el Año Nuevo Chino está a la vuelta de la esquina en febrero. Arriba hay algunas fotos del mes de diciembre de CLI...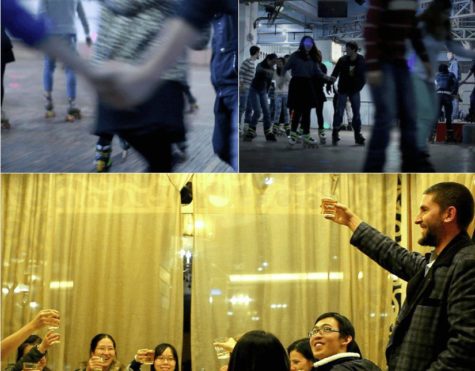 22 de diciembre de 2014
La semana pasada, CLI se despidió de un grupo muy especial: nuestros estudiantes de Estudios en el Extranjero del semestre de otoño de SUNY New Paltz. CLI organizó una cena de despedida y...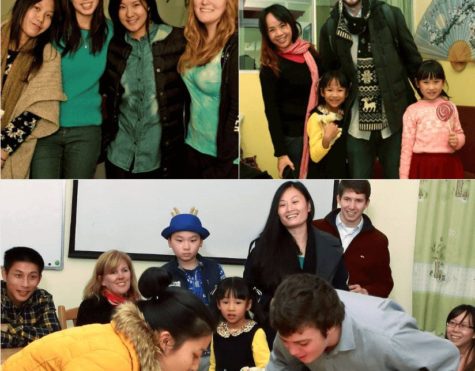 16 de diciembre de 2014
El viernes, CLI organizó su cena anual de comida casera para celebrar a nuestras familias. Cada persona trajo un plato... y con 50 personas presentes,...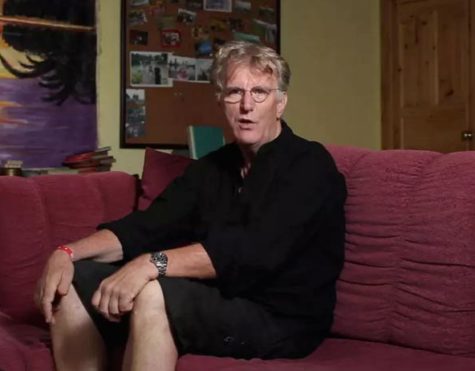 30 de agosto de 2014
La serie de blogs Student Spotlight de CLI ofrece una visión de los pensamientos y experiencias de los estudiantes actuales de CLI. Desde la comida hasta el estudio del idioma, pasando por los mejores...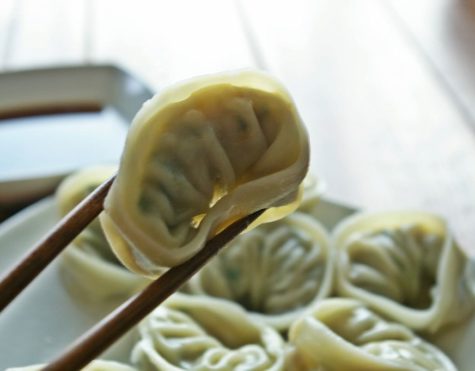 7 de agosto de 2014
包饺子! CLI recientemente organizó una fiesta para hacer dumplings en la cocina de CLI! La elaboración de dumplings es a menudo una actividad social en China, con la familia y los amigos que vienen...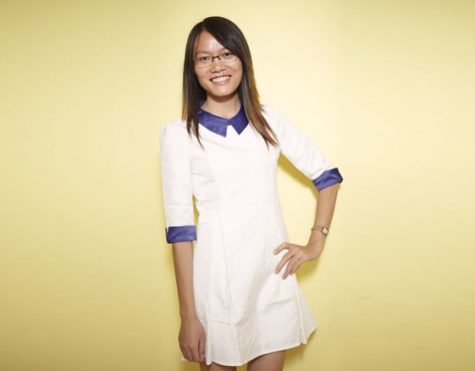 25 de julio de 2014
Nombre: Susan 潘姿 Ciudad natal: Yizhou, Guangxi, China 广西宜州 Título del trabajo: Gerente de Asuntos Estudiantiles 学生事务主管 Nos complace presentarles a Susan Pan, de Asuntos Estudiantiles de CLI...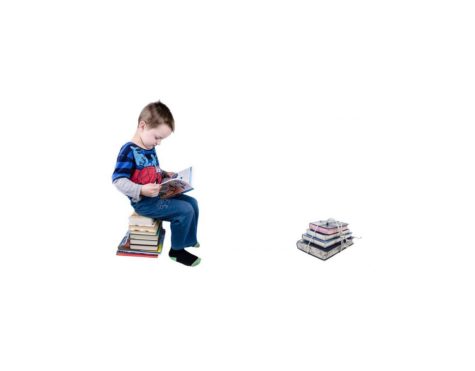 May 1, 2014
Remember those endless hours you spent agonizing over Spanish or French grammar in high school? With all that wasted time, you probably didn't have many...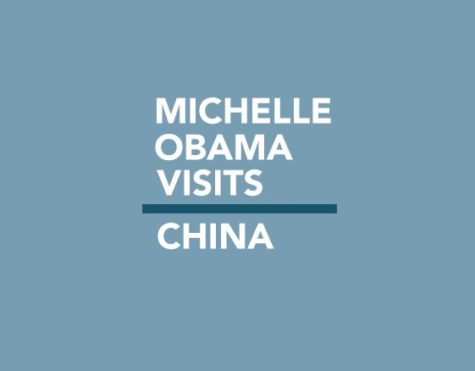 Apr 1, 2014
Michelle Obama and her daughters Sasha and Malia recently made a weeklong trip to China, spending time in Beijing, Xi'an, and Chengdu. According to the US...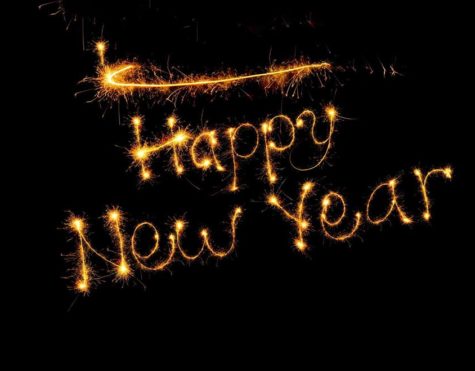 31 de diciembre de 2013
Los estudiantes, profesores y otros miembros de la comunidad de CLI celebraron la temporada de fiestas esta semana con un festín de ollas calientes para un emperador Qing. Como el...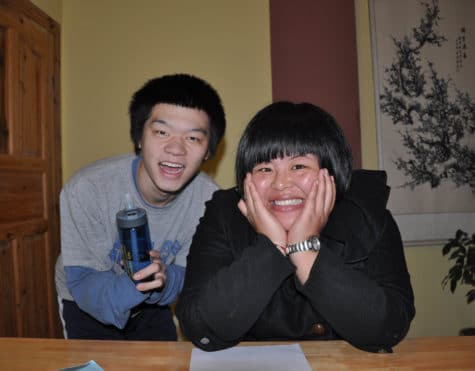 Dec 13, 2013
This week's CLI Perspectives post is brought to you by Paul Ambler, a CLI study abroad student with a unique story. Paul was adopted from China at a young...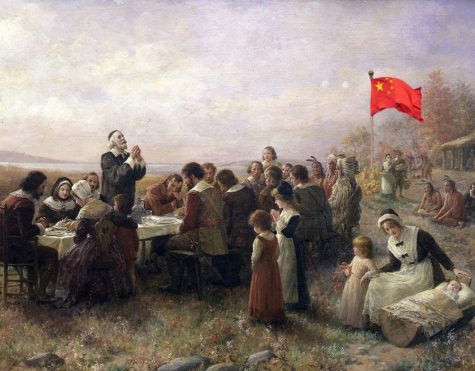 4 de diciembre de 2013
CLI se complace en reunir a la comunidad para una celebración, especialmente si se trata de buena comida, así que la fiesta de Acción de Gracias de esta semana fue...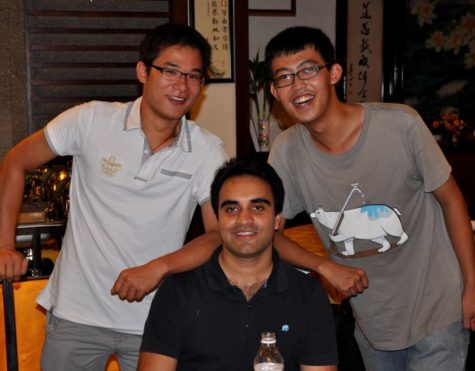 Nov 7, 2013
This week's CLI Perspectives is brought to you by Avi Patchava, one of CLI's summer immersion students. Avi completed six weeks of intensive Chinese language...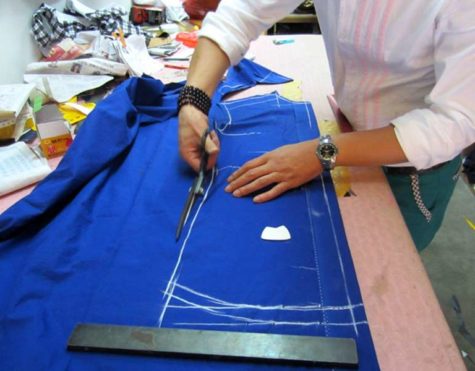 30 de octubre de 2013
¿Alguna vez te has preguntado dónde se hizo tu ropa? Probablemente ha notado que las etiquetas de su ropa a menudo dicen "Hecho en China". Pero mientras que muchos occidentales...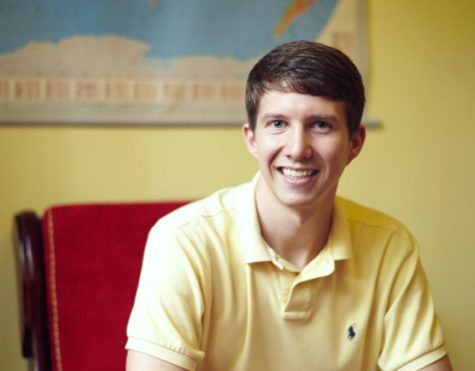 Oct 21, 2013
When I was in high school, I studied more than enough years of Spanish to be at a level of slight fluency. At the time, I was swamped with all my other...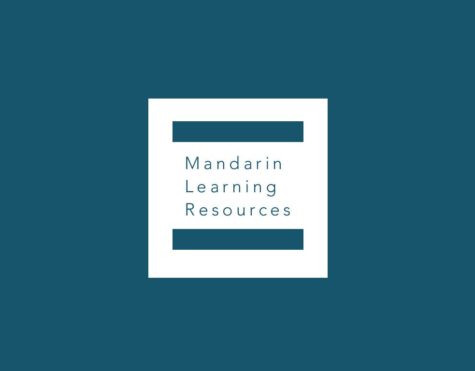 Oct 16, 2013
If you're looking for free Mandarin learning exercises online try Chinese-Tools.com. They offer many free tools including vocabulary lists, lessons on writing...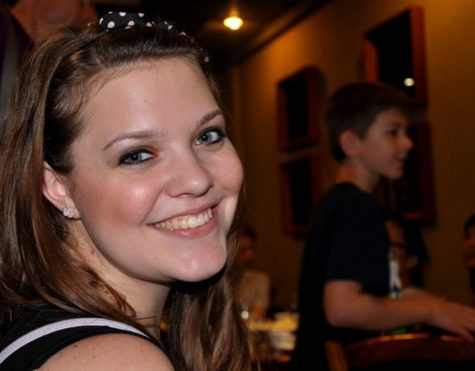 Sep 22, 2013
This week, CLI Perspectives brings you a post by Abby Hays. Abby is a recent graduate from Virginia Tech and is now in Guilin studying at CLI, working and...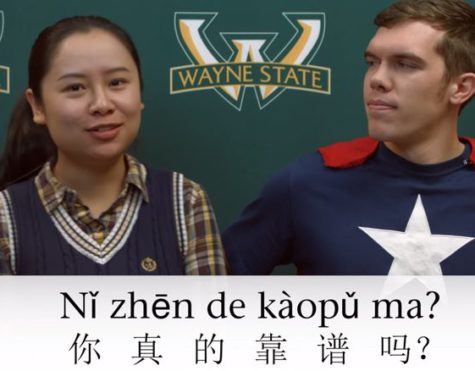 Sep 5, 2013
One of the best ways to really start pumping up the proficiency of your Chinese language skills is to start practicing and using the sayings that Chinese...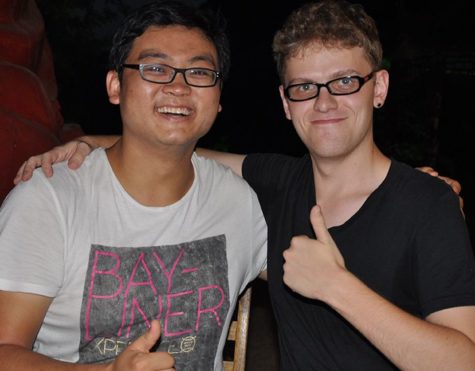 Aug 28, 2013
This week, CLI Perspectives brings you a post from Benjamin Horn. Ben, a student from the University of Pennsylvania, tells an epic tail of his adventures to...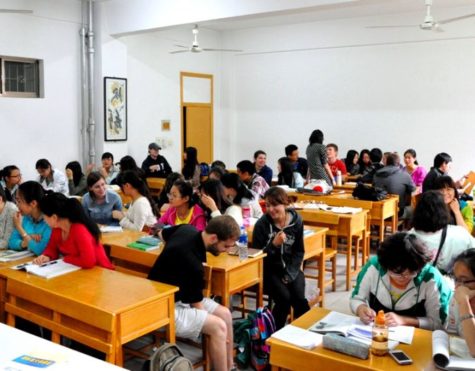 Aug 19, 2013
This week we wrap up The University of North Florida's contributions to CLI Perspectives. Alex Wright, Morgan Irvin & Ryan Leirvik share their thoughts on...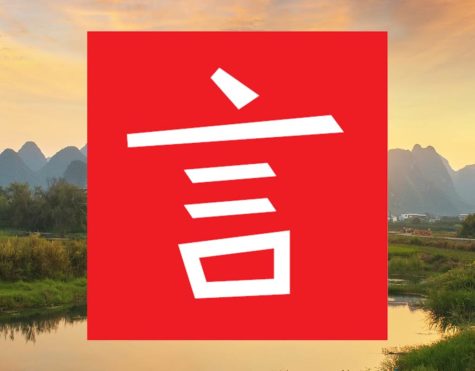 Aug 12, 2013
This week the University of North Florida's contributions to CLI Perspectives continues again. Michele Pierson, Trey Brooks and Patricia Willis share their...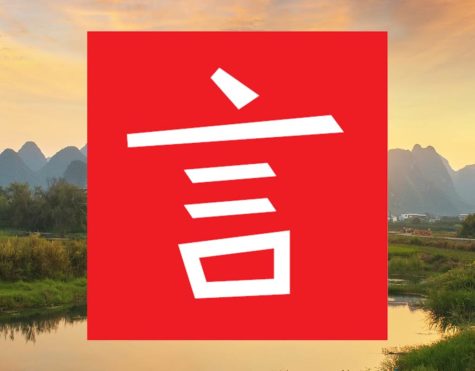 Jul 30, 2013
University of North Florida's contribution to CLI Perspectives continues. This week Allison Gordon and Katherine DeJong share some of their favorite moments...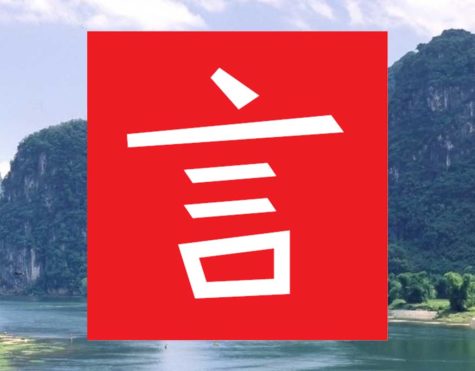 Jul 17, 2013
The second installment in this month's, University of North Florida themed, CLI Perspectives is courtesy of Maria Khalaf and Robyn Haywood. Aside from its...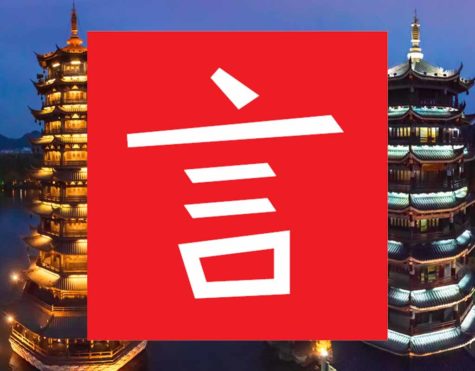 Jul 10, 2013
One of CLI's many joys is welcoming groups of university and high school students to China. This summer, students and faculty from the University of North...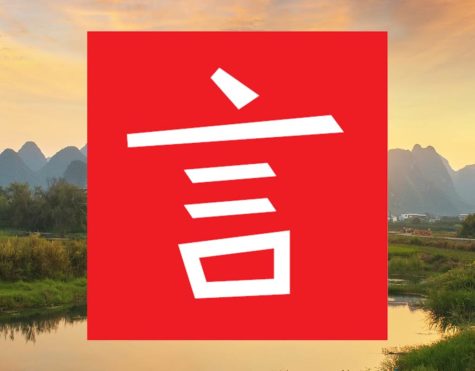 Jun 28, 2013
CLI continues to strive to be a beacon, or in our case a glowing red lantern, for Chinese language and culture. This year has been CLI's busiest to date, with...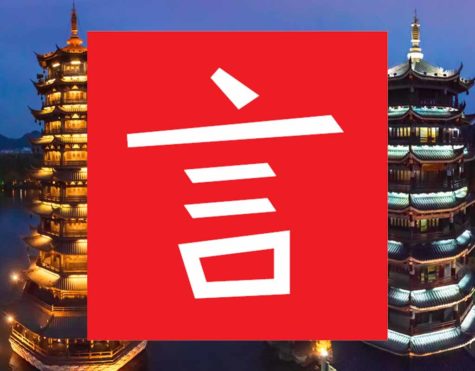 Jun 7, 2013
Stuart Ratcliff is no stranger to Asia. After traveling in Laos, Vietnam, Thailand and Nepal, Stuart decided teaching English in Beijing would be the best way...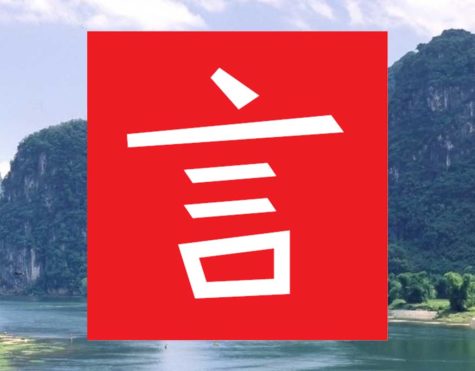 Apr 22, 2013
After 1460 days of fun, hard work and dedication, the CLI community came together this weekend to celebrate its four-year anniversary! Over the past four...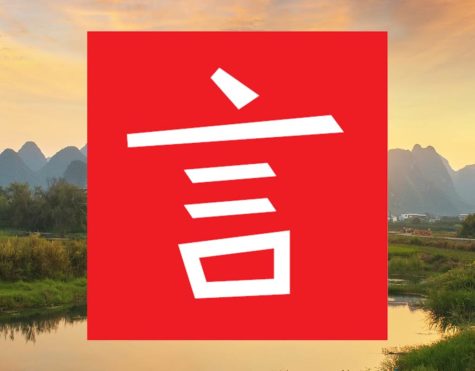 Mar 28, 2013
Bryan Herbert, CLI Immersion student, first came to China through James Madison University on a three month study tour. However, after the three months were...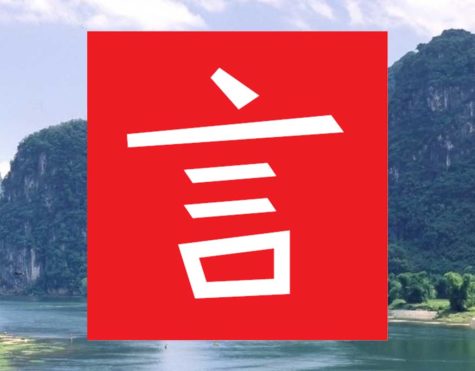 Mar 6, 2013
This week's CLI Perspectives is brought to us by Chris Nguyen. Chris has always loved travelling, but doesn't like the feeling of being a tourist. CLI's Teach...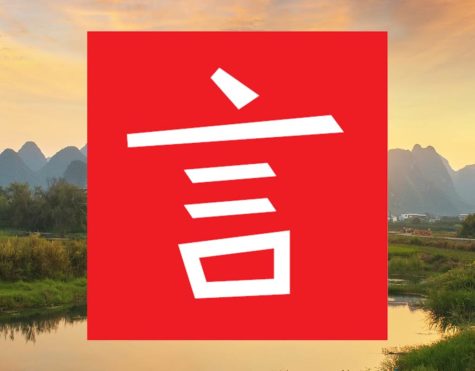 Feb 19, 2013
Mark Robinson, founder and president of HandicappedPets.com and the inventor of the Walkin' Wheels adjustable dog wheelchair, was initially motivated to learn...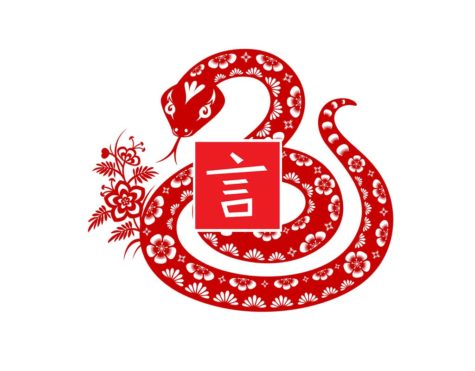 Feb 2, 2013
The lunar calendar is coming to an end, meaning it is time to celebrate one of China's most traditional holidays. Chinese New Year (also referred to as the...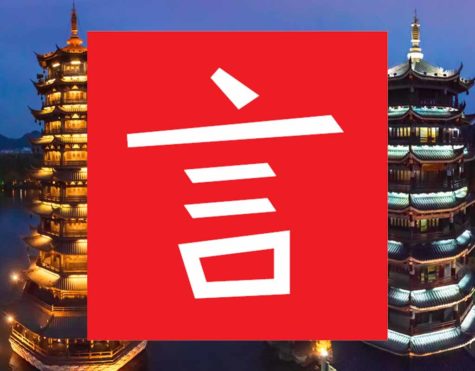 16 de enero de 2013
Puede que no haya nieve en Guilin, pero el invierno sigue siendo invierno y con el cambio de estaciones llegan nuevas oportunidades para experimentar la cultura china. El fin de semana pasado...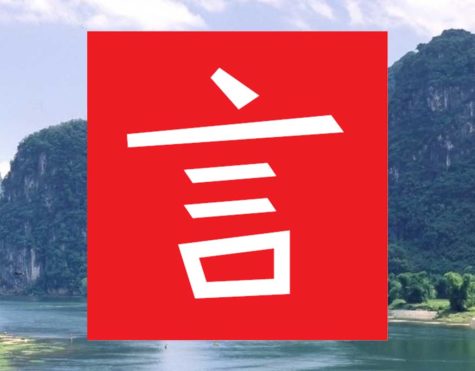 19 de diciembre de 2012
Árboles dentro de los salones, luces en las casas, ancianos alegres en trajes rojos tocando las campanas fuera de los grandes almacenes, y coches entrando en el centro comercial...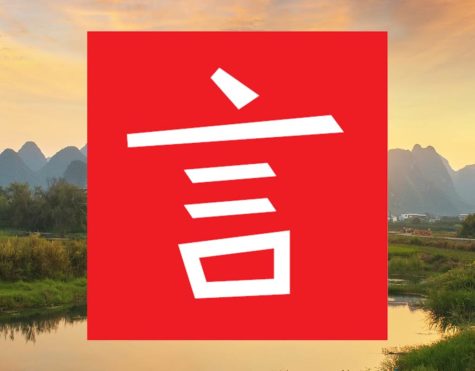 Dec 9, 2012
More great news from the Chinese Language Institute! Another major publication recently featured an article about CLI -- this time it's the China Daily. The...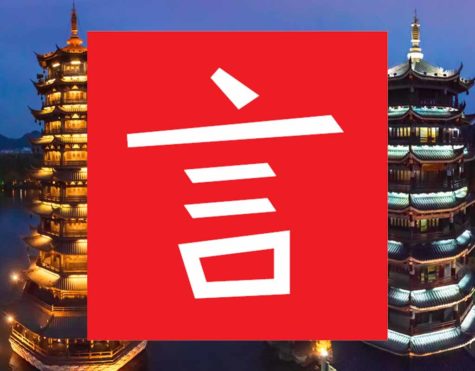 Dec 3, 2012
Nati Tamir, former Ambassador of Israel to Australia, New Zealand, and Finland, has been to many places around the world, but not until recently did his life...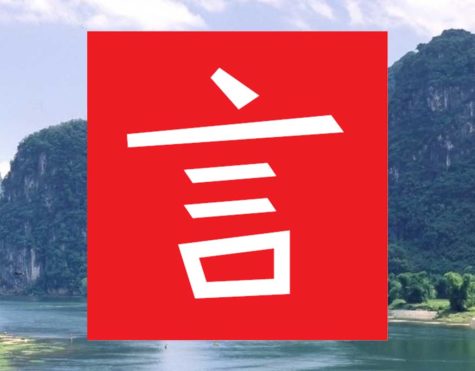 15 de noviembre de 2012
Los estudiantes del CLI pasaron el pasado domingo en un tour cultural por la campiña de Guilin. Puede que hayamos empezado un poco temprano para algunos, pero después de un rápido desayuno en...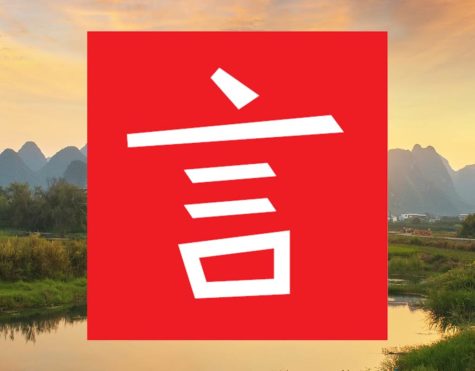 Oct 25, 2012
As the saying goes, "it's the little things in life" that are the most important, and CLI Study Abroad student Kelsey Cute would agree. When it comes to...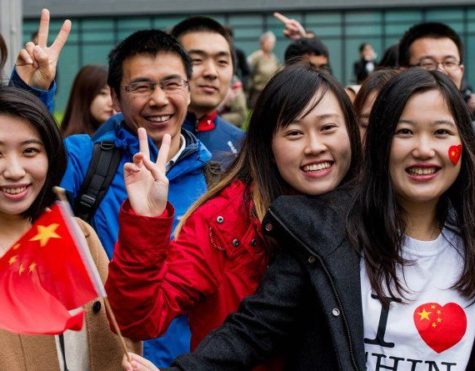 Sep 27, 2012
Alex Gavis had never planned on learning Mandarin. In fact, she started heading down the French language road. But after taking a wrong turn at the Eiffel...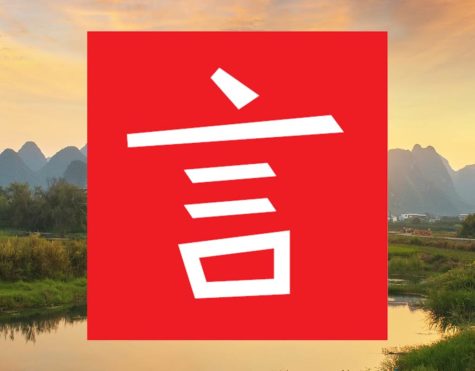 Sep 10, 2012
This week CLI is bustling with the start of a new school year. Everywhere one looks there are new faces, new smiles, and a fresh first day of school...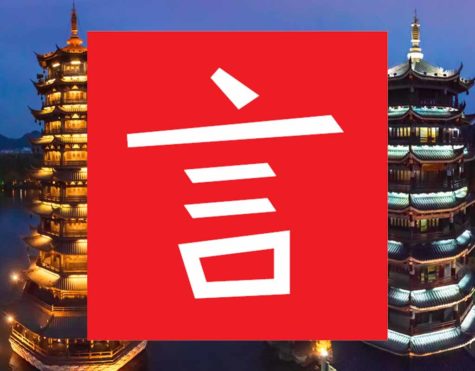 Aug 31, 2012
Mikko Helimo shares his language journey in CLI Perspectives number nine. Mikko was first bitten by the Chinese language bug while studying for his MBA in...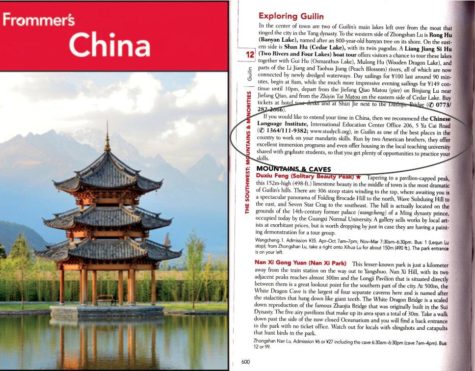 Aug 21, 2012
In its 2012 China travel guide, Frommer's made the following endorsement of CLI: "If you would like to extend your time in China, then we recommend the...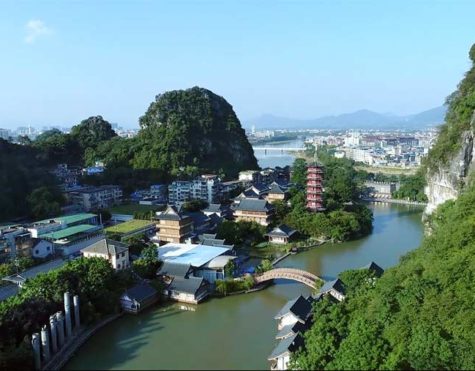 Aug 17, 2012
The eighth installment of CLI Perspectives is written by Immersion Program student Jason Rogers. Jason shares his story of trekking the Guilin countryside on...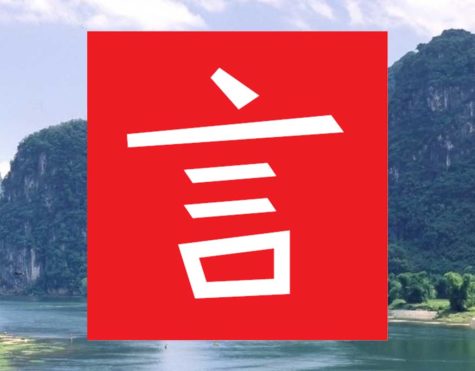 Aug 7, 2012
CLI's most recent contributor to the CLI Perspectives series is Jason Campbell. Jason Campbell, CLI Immersion Program student, came to China in hopes of...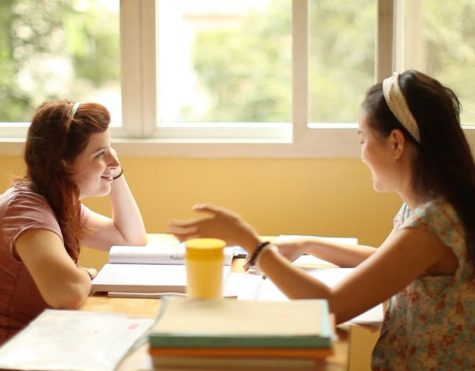 Aug 1, 2012
The physical space where we live, work and study has a profound impact on our progress as individuals and as a greater whole. An environment should encourage...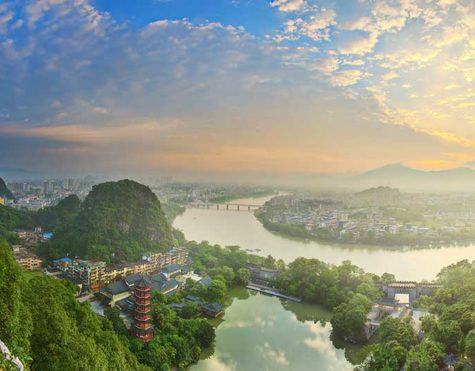 Jul 20, 2012
Matt Kao, CLI Immersion Program student, wrote this week's CLI Perspective. Before coming to CLI, Matt had previously been introduced to the Chinese language...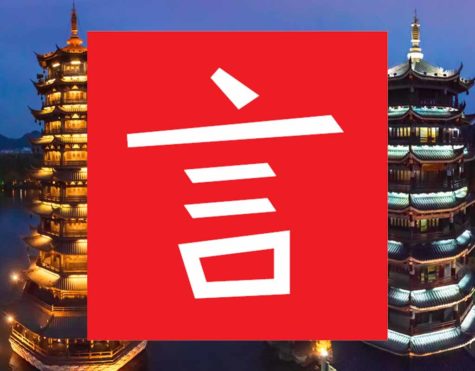 16 de julio de 2012
La semana pasada, CLI se aventuró en el campo de Guilin para una noche de natación y cena. La belleza de estudiar chino en China es aprender y...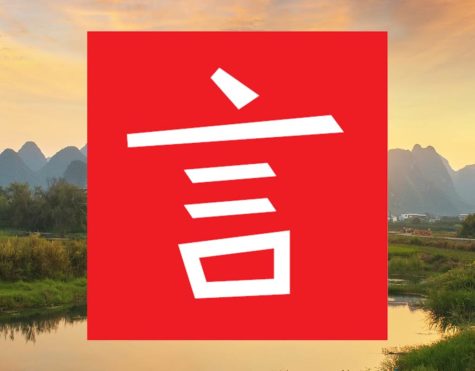 5 de julio de 2012
CLI celebró el rojo, blanco y azul con su segundo pleno de la temporada de verano, dando la bienvenida a los estudiantes de...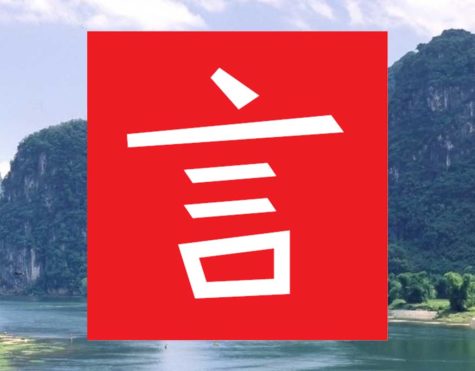 Jun 18, 2012
This weeks's CLI Perspectives story is brought to you by Elia Sommerlad, a true citizen of the world, having lived in Africa, Latin America, Canada, The...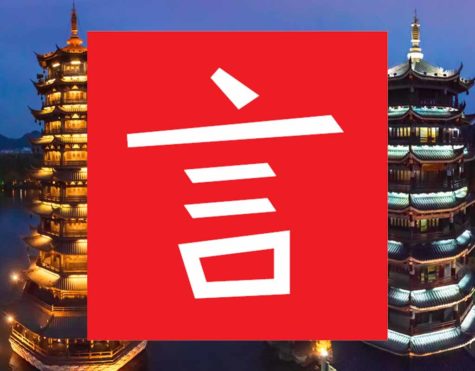 1 de junio de 2012
La semana pasada, el CLI estuvo encantado de desplegar la alfombra roja para dos grupos de estudio de cuatro universidades diferentes. Con una completa...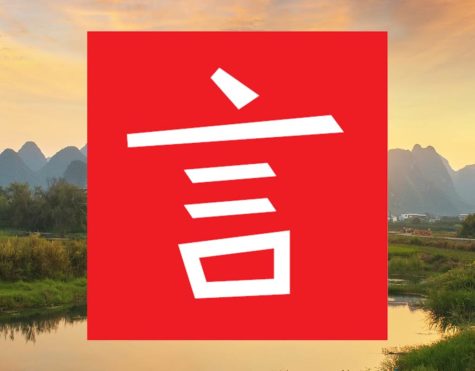 May 16, 2012
This week's CLI Perspectives blog entry is written by CLI Immersion Program student Cory Donovan. Cory moved to China in January 2012 without any background...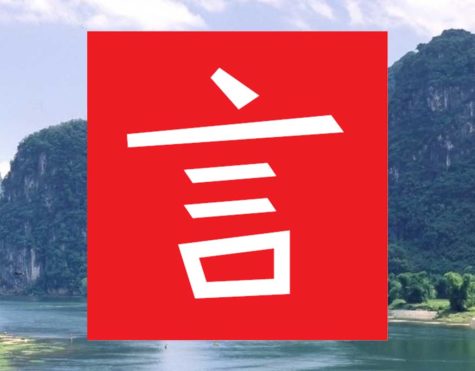 Apr 30, 2012
The weather is heating up in Guilin with summer just around the corner, so today we take a look back at cooler days with one of this spring's most memorable...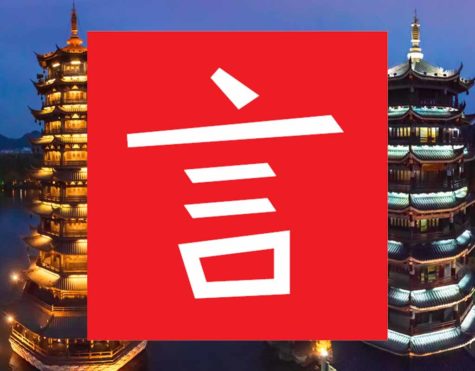 16 de abril de 2012
Un grupo aventurero de estudiantes y profesores de CLI se encontró en el paraíso este fin de semana - un paraíso de tontos. 愚自乐园, o Paraíso Yuzi, se traduce aproximadamente...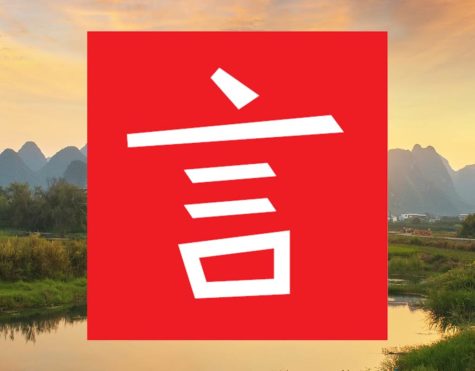 9 de abril de 2012
Con el estudiante del Programa de Inmersión Mikko que acaba de compartir la belleza de Guilin con sus padres visitantes...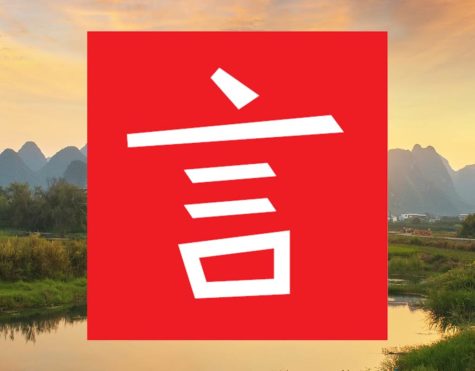 Mar 28, 2012
Is learning Chinese difficult? What kind of experience will I have in China if I can't speak Chinese yet? What does authentic Chinese food taste like? If...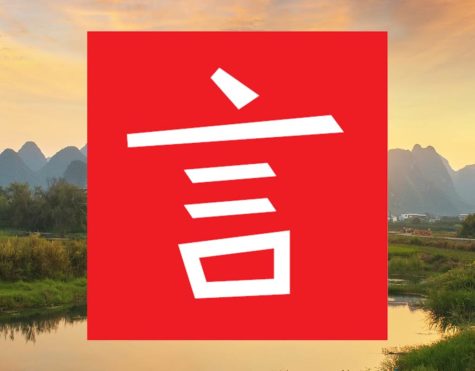 Mar 16, 2012
In the early spring of 2009, Robert and Bradford Fried first began helping students learn Mandarin Chinese through immersion. They've since come a long way....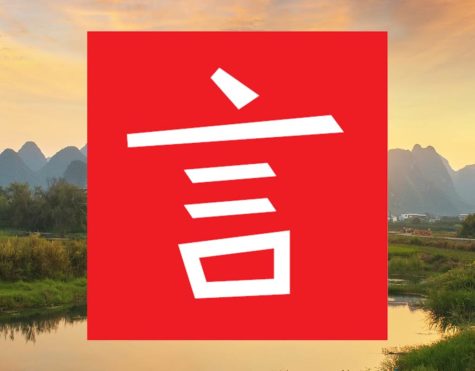 Feb 13, 2012
Is learning Chinese difficult? What kind of experience will I have in China if I can't speak Chinese yet? What does authentic Chinese food taste like? If...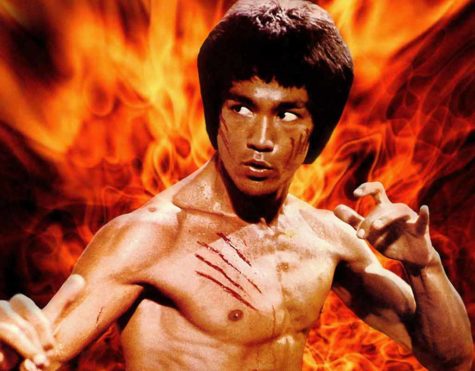 Jan 31, 2012
As travelers find their way home after this year's Chinese New Year, the Chinese government estimates over 3 billion passenger trips will have taken place...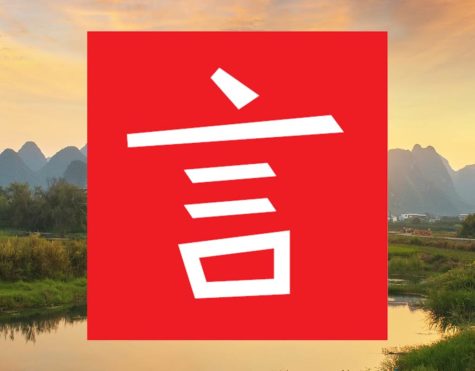 4 de enero de 2012
No hay mejor manera de traer el Año Nuevo que con un delicioso sabor a casa. Los estudiantes y el personal de CLI recientemente hicieron un viaje a la nueva tienda de comida extranjera...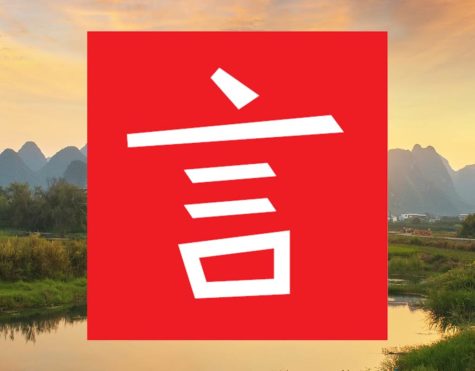 Oct 7, 2011
After more than two years of educational consulting and nine months as CLI's Educational Director, in September I bid a heartfelt farewell to Guilin and to...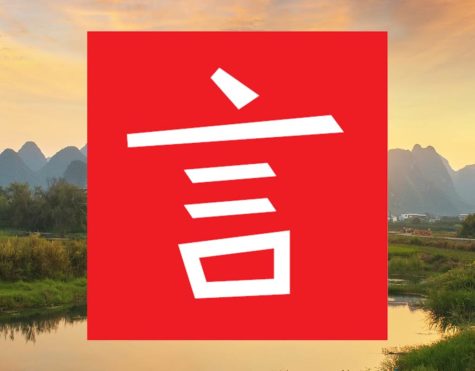 29 de julio de 2011
El jueves pasado, CLI organizó una cena festiva de despedida en honor de cinco de nuestros estudiantes que se van... Matthew Dietrick, Lea Parizot, Mary Rossi, y Dennis...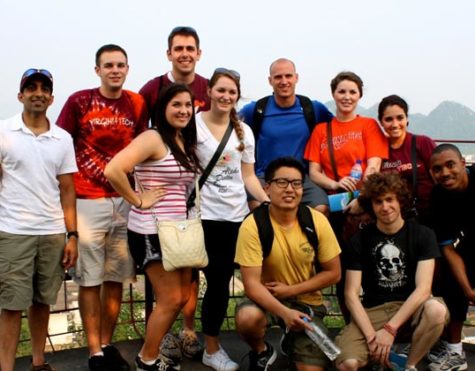 Jun 20, 2011
From May 20 to June 19, 2011 CLI proudly hosted a month-long, faculty-led academic study tour, organized on behalf of Virginia Tech and Norfolk State...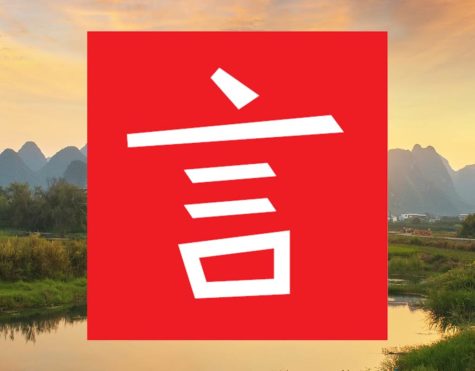 Apr 27, 2011
CLI is proud to introduce a new partnership with the Education Association for China Tomorrow (EACT), a registered 501(c)(3) non-profit organization that...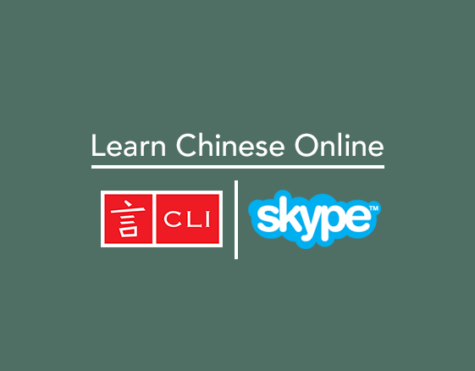 Apr 1, 2011
In the age of global communication, learning Chinese is easier and more convenient than ever before.  The Chinese government currently estimates that 40...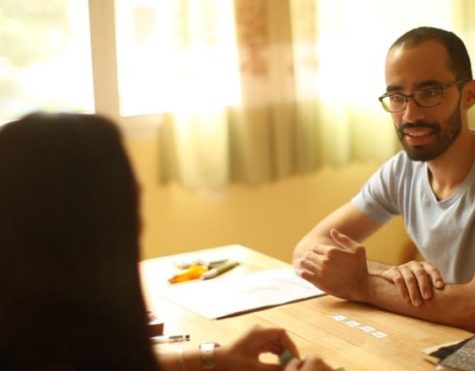 Mar 23, 2011
CLI is proud to unveil our new 5-story Guilin learning center, completed just in time for the Chinese Spring Festival!  Featuring twelve classrooms, a...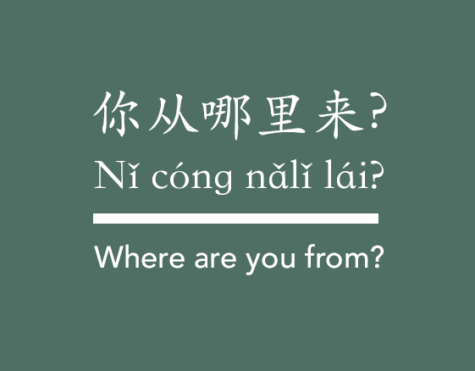 Feb 22, 2011
While in Guilin, you will stumble upon countless chances to meet new people and to practice your Chinese.  Unlike in Beijing and Shanghai, the majority of...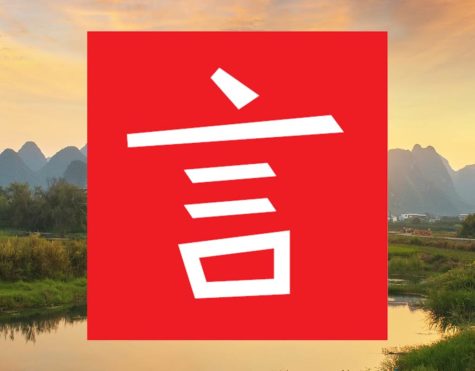 Feb 17, 2011
CLI is proud to announce that it was recently featured in the Washington Post! The article includes interviews with CLI's founders, Robert and Bradford Fried,...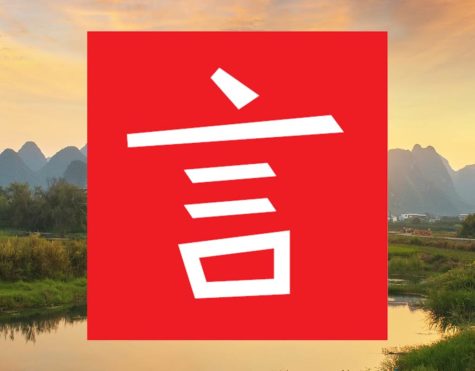 Feb 8, 2011
Usually known to foreign visitors as the Chinese New Year, Spring Festival (春节, Chūn Jié) is traditionally the most important holiday of the Chinese calendar...
Jan 23, 2011
For those who are passionate about adventure, education, or traveling, teaching abroad offers the opportunity of a lifetime.  Not only does it provide...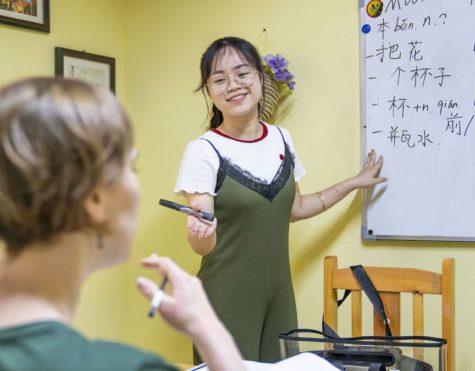 Dec 20, 2010
Do you feel overwhelmed by the prospect of studying the Chinese language? Are you wondering just how difficult learning Chinese really is? We have good news...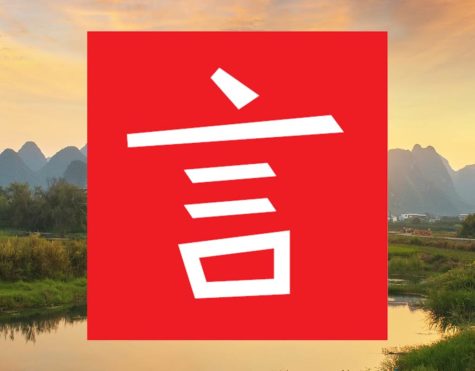 Dec 5, 2010
Whenever you inform a Chinese person that you're planning on living, teaching, or studying in Guilin, they will almost always respond with the same line:...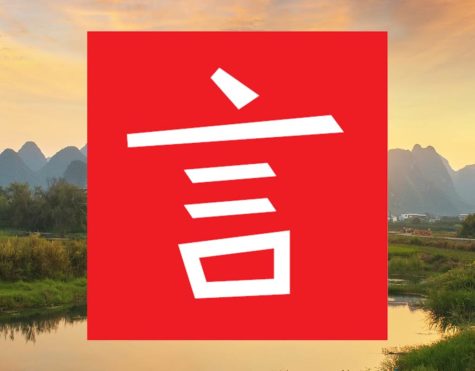 8 de noviembre de 2010
Cada semestre, el CLI lleva a nuestros estudiantes a un tour relámpago por Yangshuo (阳朔), un pueblo rural famoso por su paisaje montañoso de otro mundo y su íntimo...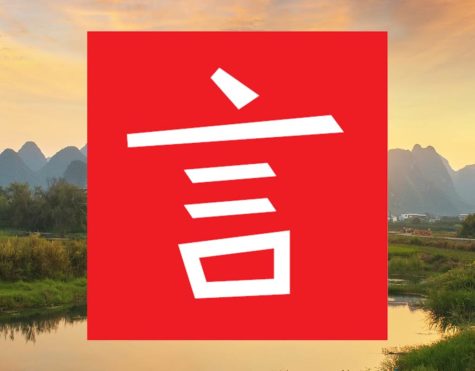 25 de octubre de 2010
El pasado fin de semana el CLI llevó a nuestros estudiantes de otoño a las famosas terrazas de arroz Longsheng de Guangxi (龙脊梯田) durante dos días de exploración de las tradiciones de las minorías Yao y Zhuang...
Oct 8, 2010
The Chinese Language Institute team is pleased to announce a new partnership! CLI has officially joined forces with Lynchburg College and Spring Hill College...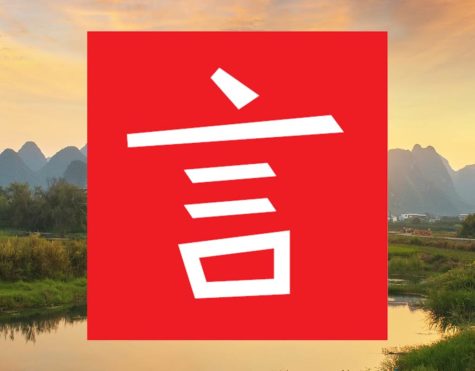 4 de octubre de 2010
Durante el festival anual chino de mediados de otoño, los amigos y la familia se reúnen para celebrar la cosecha de otoño y anticipar la llegada del equinoccio de...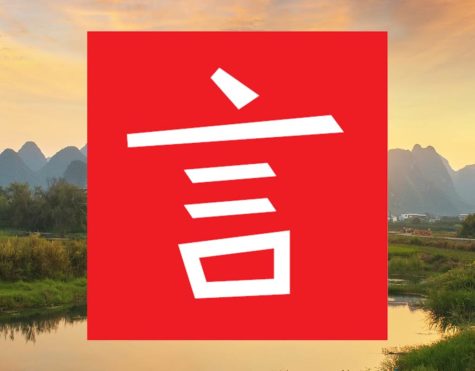 18 de septiembre de 2010
El mes pasado, CLI guió a sus estudiantes del semestre de otoño y de corto plazo a una fábrica de plásticos de Guilin cercana. Allí, estudiamos el día a día de la vida típica...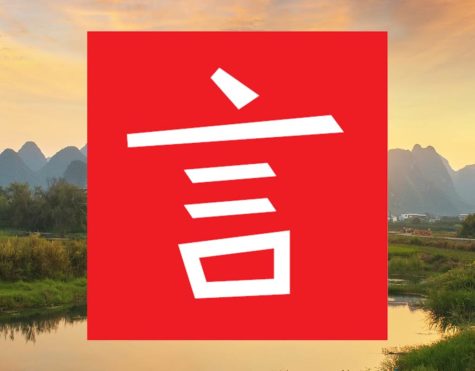 16 de septiembre de 2010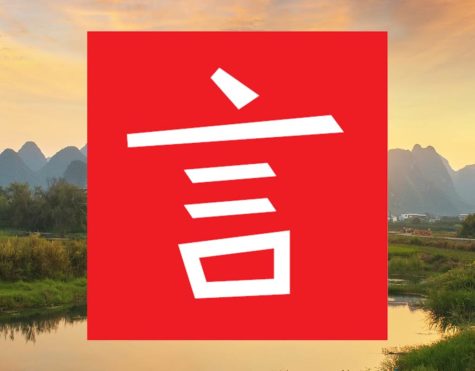 Aug 3, 2010
The Chinese Language Institute, in conjunction with Virginia Tech's College of Natural Resources, is proud to introduce the China Sustainability Initiative...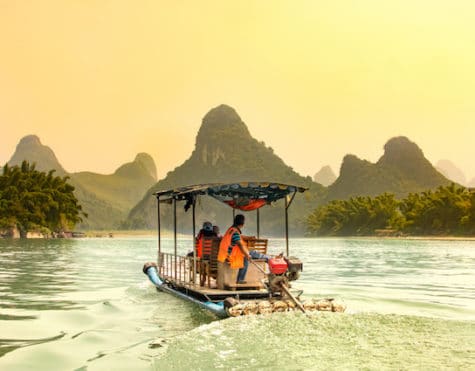 14 de julio de 2010
El fin de semana pasado, el CLI llevó a nuestros estudiantes de la sesión de verano a Yangshuo (阳朔) para dos días de ciclismo a través del paisaje kárstico de Guangxi, nadando en el Yulong He (遇龙河, Río de Encuentros con el Dragón) y relajándose en Xi Jie (西街, Calle Oeste).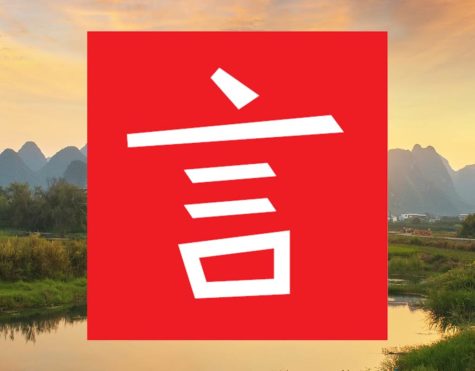 Mar 29, 2010
CLI's blog is a forum for team members, students, China experts and Guilin's international residents to share their experiences in and thoughts on China. It's...