CLI Featured in the China Daily!
More great news from the Chinese Language Institute! Another major publication recently featured an article about CLI -- this time it's the China Daily. The article takes a look back at the founding of CLI, detailing the journey that Robbie and Brad Fried embarked on to start the institution. Please also feel free to visit the China Daily website for the original story.
Let's learn Chinese
9 December 2012 by Mike Peters | China Daily
A family-based business from the United States has settled in Guilin, Mike Peters learns, and has introduced an innovative yet practical method of learning Mandarin.
If Virginia native Brad Fried liked milk, there's no telling where his younger brother Robbie would be today.
When the elder Fried came to Beijing in 2001 as a 22-year-old vegan, he was delighted to find that, unlike in the West, he didn't have to worry that dairy products lurked in all sorts of prepared foods.
That helped him to settle down to a happy life as an expat, first as an exchange student and later as an English teacher in Guilin, Guangxi Zhuang autonomous region.
And that set the stage for his brother, who came out for a three-week vacation in 2006 and heard his own siren song.
"I'd been here about two days, and I was hooked," Robbie Fried says. "For me it was the language. My experience with foreign languages before was in a classroom on the east coast of the US. It was basically an academic exercise, with no tangible benefit."
"But when I came here, and saw how quickly you could connect with people, how excited my language partner was - it was just real."
So instead of going home after his scheduled holiday, the younger Fried spend two months memorizing vocabulary and then taking it to the street.
The experience stimulated him to enroll in formal Mandarin study at a top Chinese university. But instead of getting the big boost he expected, Fried hit a brick wall.
"It was like I'd carried the old classroom experience across the ocean," he says. "There were a thousand foreigners studying Chinese - completely sectioned off from the university environment. We walked to class with other foreigners, where there was one Mandarin speaker in the room - the teacher. So English was the medium of communication among ourselves, whether in class or segregated in our dining hall."
In Guizhou with his brother, Mandarin had been organic and alive - a way to connect with people, to buy bread and cabbage, and to find your way in a new culture. In Beijing, it was suddenly theoretical, something in a book.
Lots of Americans have an itch to learn Mandarin and instruction has grown by a factor of 12 in the past decade, he says.
"So at that point it was my goal to tear down all the barriers."
"Sparks flew when I combined three factors," he says. "There was a huge market for Mandarin learning, the quality of service was insufficient, and most foreign students were being overcharged."
Overcharged?
"Most foreign students - Americans, anyway - come to China to study through their home university," he says. "That means they are paying the US tuition rate."
Fried himself had chased scholarships and took out a student loan for courses that cost about $10,000, only to discover he could have paid about one-tenth that amount by enrolling directly.
If only he had known how.
So the two brothers put together a business plan for Chinese Language Institute, where they would teach the way Robbie had learned from Brad, in bite-sized pieces, intensive but not overwhelming.
They approached a group of businessmen who worked with their father, borrowed $10,000, and CLI was born in Robbie's dorm room at Tsinghua University.
Soon the brothers had rented a three-bedroom apartment and held classes in the living room. They say a chalkboard was their biggest investment in teaching tools.
The Frieds had one student at first in 2009, four at the year-end winter term, and five the next spring. But they stayed focused.
"I wasn't turned off by the low turnout," Robbie Fried says. "I was confident that we had something special."
By the end of 2010 they had 42 students, and the numbers have doubled each year since, reaching about 200 today.
The loan was repaid the first year and the language school now thrives in a five-story building in scenic Guilin, with a strong base in the community.
Despite it's professional staff, CLI is still a family affair. A third Fried brother runs the company website, and mom Nancy Fried works as director of admissions from her home base in the US.
Besides its own immersion courses in Mandarin, the institute staff runs a semester-abroad program at Guangxi Normal University, where it has 13 classrooms, and helps Americans secure English-teaching positions from middle-school to university level.
That includes many Asian-American students who can speak perfect English and have a head start interacting with the culture, says Fried.
Many incoming Americans are part-time Mandarin students at CLI and part-time English teachers in local schools simultaneously.
The brothers negotiated a three-week study tour with Virginia Tech, Robbie's alma mater, that was a huge success and started word of mouth that the Frieds credit for CLI's growth.
Virginia Tech students can claim course credits for studies done at CLI.
The institute's programs last from two weeks to a year, with tuition costing from about $700 for two weeks to slightly more than $19,000 for one year, depending on the program and accommodation. The institute grossed more than $160,000 in its first year, Fried says.
Nicholas Gacos, a student in that inaugural study tour, told a Virginia-based newspaper that, "We crammed so much learning into those three weeks. The things we did, and saw, and ate, and the people with whom we interacted It was an unbelievable learning experience."
Understandably, the Frieds think US President Barack Obama's project to boost the numbers of Americans studying in China from about 14,000 to 100,000 in four years is a great idea.
"It's a wise investment," says Robbie Fried, who is now 26. "And the starting point is breaking misconceptions about China, ideally with high-school students."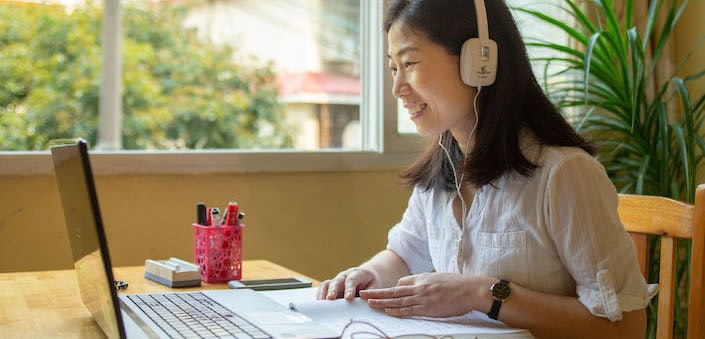 Free 30-minute Trial Lesson
Free 30-minute Trial Lesson
Continue Exploring