The Ideal Learning Environment
---
"桂林山水甲天下"– 谚语
"Guilin's scenery is the most beautiful under heaven."– Ancient Chinese Proverb
"Guilin is a very homey place and inside the CLI Center there's always a big community feeling."– Martí N., Spring 2019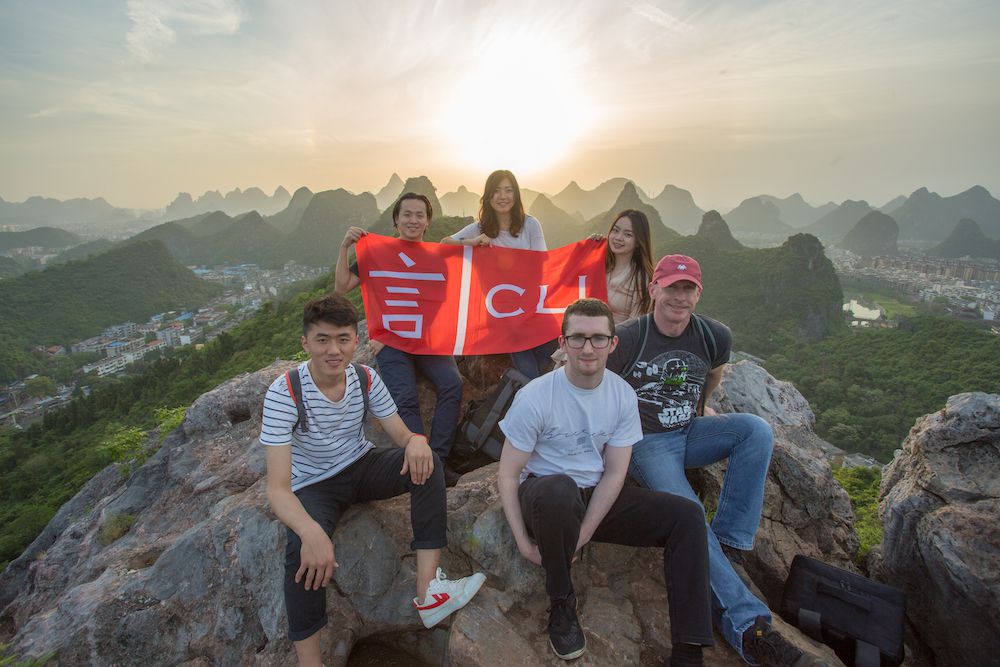 Life in Guilin
---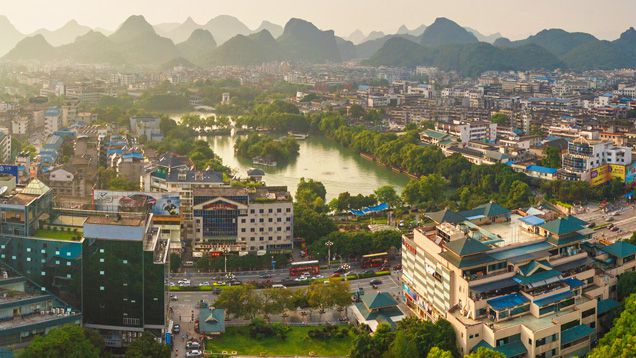 Guilin's vibrant economy and nightlife are important in creating a unique study abroad experience. The city features dance clubs, bars, gyms, yoga studios, department stores, universities, a broad variety of restaurants, excellent public transportation networks, as well as flights and bullet trains for easy travel to other parts of China.
Guilin is a city that maintains China's rich traditional culture yet boasts all the comforts brought on by the PRC's rapid modernization.
Guilin vs. China's Largest Cities
---
"I like that CLI is located in Guilin rather than a larger city because it encourages you to use Chinese in daily experiences."– Craig W., Immersion Program student
Students sometimes assume that Beijing and Shanghai offer the best learning environments, but after extensive experience living and studying in China, CLI's founders discovered that Guilin is a far superior location.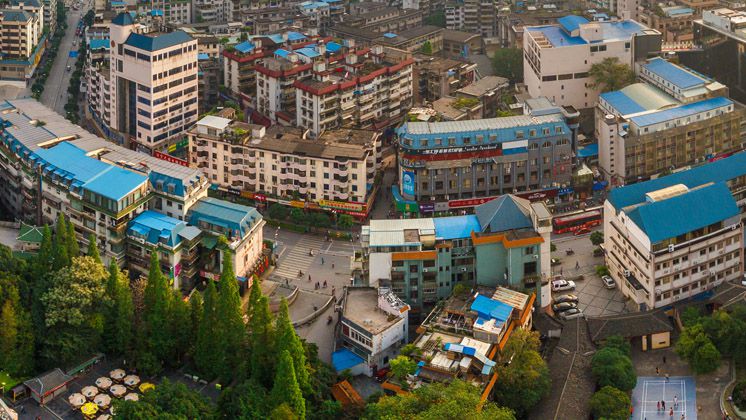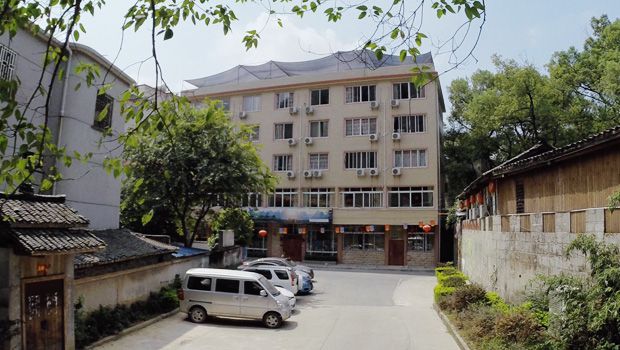 Guilin is the ideal Mandarin learning environment because:
Few foreign expats live in Guilin, and few locals speak English, which provides students plenty of language learning opportunities.
Locals in Guilin are friendly and curious and frequently seek to engage with foreign students.
Students are exposed to both the northern and southern Mandarin accents, which gives them a sharper ear and more well-rounded command of the language.
Guilin is both countryside and city; traditional and modern; remote and mainstream.
Guilin's famous natural environment is protected, making the air and water much cleaner than other parts of China.
"Most Beautiful Under Heaven"
---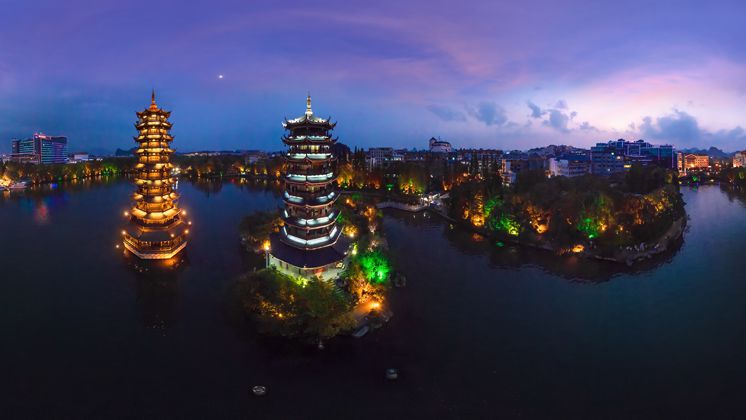 The proverb 桂林山水甲天下 (Guìlín shānshuǐ jiǎtiānxià) proclaims that "Guilin's scenery is the most beautiful under heaven," and rightly so. Surrounded by picturesque limestone mountains, the bustling city is comfortably located along China's famous Li River in the gorgeous province of Guangxi. Guilin's natural landscape has proven so charming throughout history that it is even celebrated on the back of China's twenty-yuan bill.
Your Gateway to China
---
"One month in Guilin was more productive than an entire year of coursework in a normal college class."– Allie R., Immersion Program student Your home at CLI will present you with endless opportunities to discover China. A breathtaking natural landscape offers a hiker's paradise, an array of restaurants and bars provide an exciting social scene, and CLI's language and culture experience provide students countless platforms to engage locals in Chinese conversations. Guilin is a remarkable place to devote yourself to not just studying Chinese, but actually learning Chinese.
Location of Guilin within China
---
Guilin is located in Guangxi Province and is a one-hour flight northwest of Hong Kong, a two hour flight southwest of Shanghai, and a three-hour flight south of Beijing.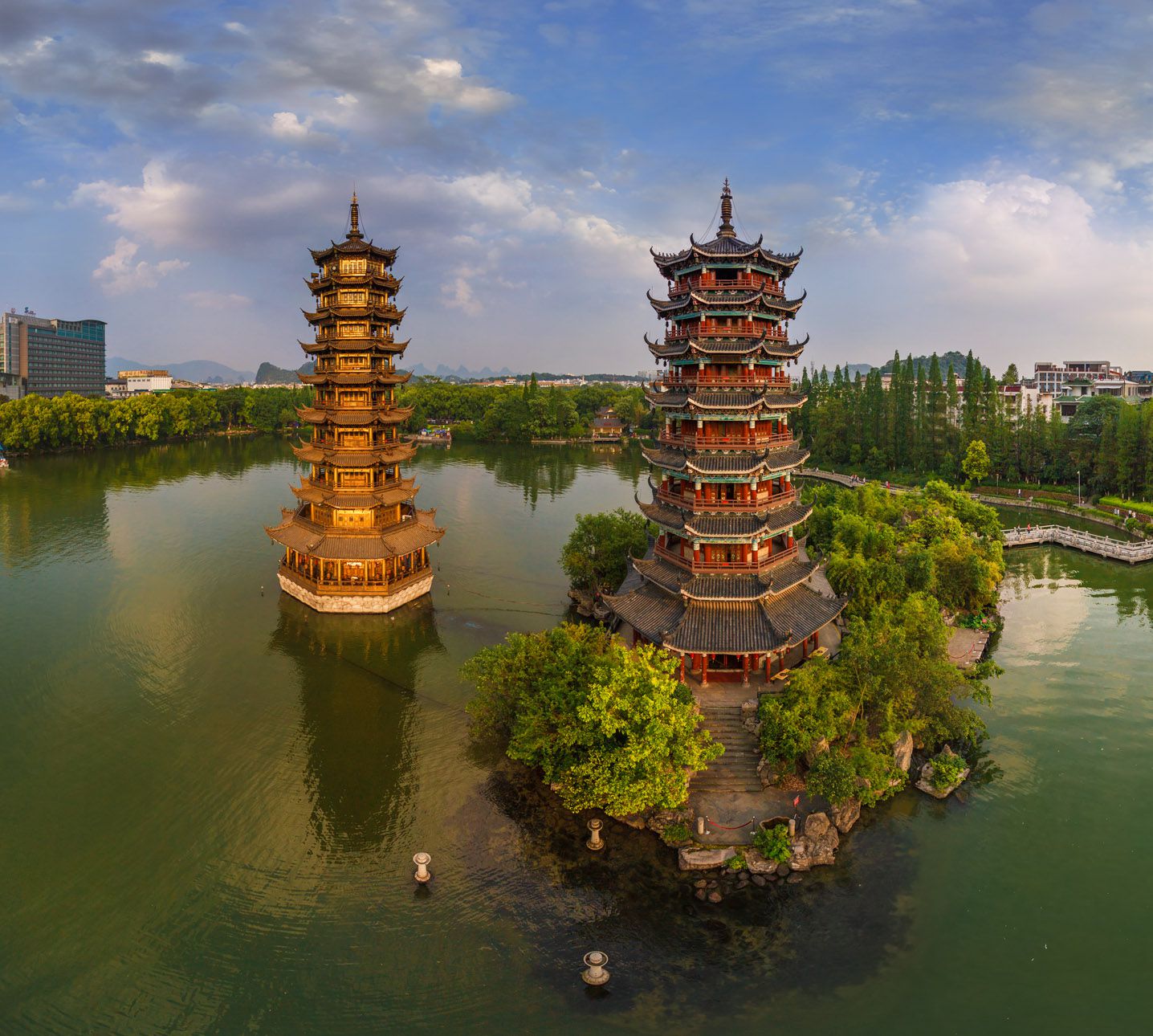 Testimonials about Guilin
---