The Ultimate Insider's Guide to Guilin (2023)
Nestled along the banks of the Li River, speckled with tens of thousands of individual karst peaks, and bustling with the arts, customs, and songs of southern China's thriving ethnic minority groups, Guilin is a destination like no other. Read our Guilin Travel Guide to discover the where, what, and when of traveling in southern China's most enchanting city.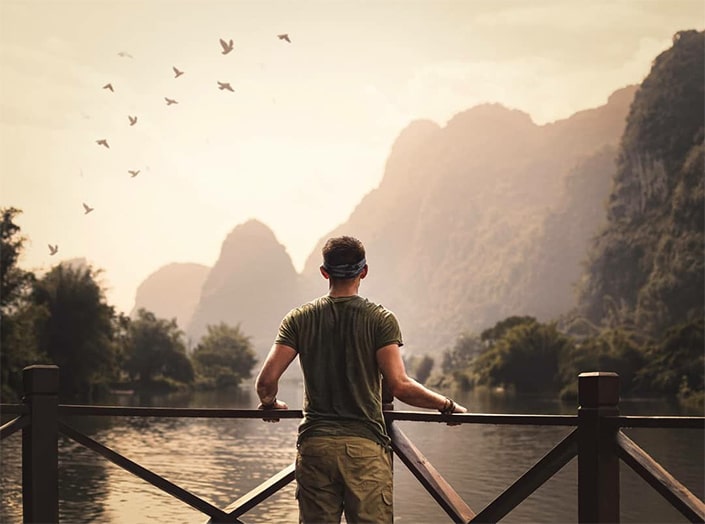 Guilin, "The Best Under Heaven"
Guilin is one of China's most beautiful locations. In fact, an ancient Chinese proverb claims "Guilin's mountains and rivers are the best under heaven" (桂林山水甲天下 Guìlín shānshuǐ jiǎ tiānxià).
With magnificent karst mountains reflecting on its many rivers and lakes, Guilin has a breathtaking mystical allure that attracts millions of local and foreign travelers every year. Being both a countryside and a city, Guilin maintains China's rich traditional culture, making it a great place to learn more about Chinese culture as a whole.
Read this article to discover our top recommendations for things to do and see during your trip to Guilin!
Guilin Travel Guide: Getting There and Getting Around
Guilin Liangjiang Airport (KWL)
Guilin's beauty has been well-known in China since ancient times, and it has enjoyed growing popularity among international travelers in recent years. To help accommodate growing numbers of visitors, Guilin Liangjiang International Airport (KWL) now receives regular flights from most major mainland Chinese cities as well as from Hong Kong, Bangkok, Kuala Lumpur, Osaka, Seoul, Singapore and Taipei.
An airport bus service leaves from outside the airport and will drop you south of the city center. From there you can board a taxi to your hotel without much hassle.
Train Stations
Guilin boasts a total of 3 train stations: West, North & Central, which provide bullet train connections to the complete Chinese high speed network. Traveling from Guilin to Nanning, the capital of Guangxi, takes 2 hours while the journey from Guilin to Beijing takes only 10 hours.
Guilin Station

(桂林站 Guìlín Zhàn) is right in the middle of town on a road called Zhongshan Nanlu. 

Guilin North Station

(桂林北站 Guìlínběi Zhàn) is a ways away from the city center on the northern fringe of the city.

Guilin West Station (桂林西站 Guìlínxī Zhàn) is much farther afield, on Guilin's western outskirts.
No matter where you arrive, finding your way to your hotel will not be too much of a challenge as there are taxi services from each of these stations. Taxi drivers will almost certainly approach you as you exit the station.
Taxi Fare: Taxis in China are relatively inexpensive. As a general rule, taxi fare from Guilin Station to the city center should be about 10 yuan. Fare from Guilin North Station should cost around 20 yuan, while fare from Guilin West Station should be about 35 yuan. If there's heavy traffic or it's late at night, expect to pay a little more.
To Avoid Being Scammed: After boarding a taxi and indicating your preferred destination, make sure to ask the taxi driver to use his meter by saying "dǎ biǎo" (打表).
Taxis and Didi (China's Uber)
When it comes to making your way around Guilin itself, regular taxis are probably the most straightforwardly convenient option and they are actually surprisingly cheap! Again, after showing the taxi driver where you would like to go, make sure to ask them to "dǎ biǎo" (打表), which means "use the meter."
For travelers who have managed to set up their WeChat/Alipay for their jaunt through China, another speedy option is the Uber/Lyft-like service known as Didi (滴滴 Dīdī). Simply download the app, input your particulars, select where you'd like to go, and you're off to the races.
City Bus
Guilin's city bus system is extremely convenient and quite inexpensive (fares start as low as ¥2, which is the Chinese currency equivalent of around 30 cents). As long as you know which line you should be on and where to get off, you'll be all set.
In preparation for your romp through China, you may want to install a workaround so that you can access western apps that are blocked in China. If you have access to them, then utilizing a navigation app (Google Maps, Apple Maps) and simply following along to see where you are on the map in real time will make it less likely to result in you getting lost.
A popular Chinese navigation app, known as Baidu Maps (百度地图 Bǎidù Dìtú), is also available on the App Store and will be just as helpful as the more familiar alternatives. Download the English version onto your mobile device before your trip and you will be all set.
Guilin's Layout and Districts
Technically, "Guilin" covers a huge geographic area spanning 10,737 square miles. That's quite large! For reference, the entire US state of New Jersey covers 8,723 square miles.
Guilin is in fact a prefecture with 17 county-level divisions, including 6 districts, 8 counties, 2 autonomous counties, and 1 county-level city. You may have heard of some of Guilin's counties, like Yangshuo and Longsheng.
But worry not! Throughout this travel guide and in common parlance, "Guilin" simply refers to the prefecture's urban center, which roughly straddles the east and west bank of the below section of the iconic Li River.
Before you choose a place to stay, consider the main characteristics of each main area in Guilin's urban center:
Downtown Guilin
Residing in downtown Guilin grants you easy access to Guilin's main tourist attractions like Elephant Trunk Hill, Guangxi Normal University's downtown campus (also called Prince's City 王成), and Reed Flute Cave.
It also provide you with daily first-hand insight into the hustle and bustle of typical urban life in modern China. Remember, Guilin's urban population is "only" about 1.5 million. This is drastically fewer than the urban populations of first tier Chinese cities like Beijing, Shanghai and Guangzhou.
We use the word "typical" to describe Guilin's urban life because China has over 160 cities with at least 1 million urban residents. Understandably, you've likely never heard of most of them! In China, megacities like Beijing and Shanghai are the exception, not the rule. "Small" to mid-sized cities like Guilin are in fact much more common.
By staying in downtown Guilin, you'll gain insight into typical Chinese urban life and be walking distance from the city's main tourist attractions. But buyer beware — downtown Guilin can at times be quite touristy!
Along the Li River
Staying along the Li River—whether on the downtown side at a mid-range hotel like Sheraton Guilin Hotel or on the east bank at a high-end hotel like Shangri-La—will provide you with iconic views and comfortable accommodation after a long day of hiking, photography, and snacking.
The west bank of the river has a number of bustling neighborhoods, the main Guilin train station (桂林站 Guìlín Zhàn), and several industrial zones.
The east bank is home to local educational centers and universities like the Chinese Language Institute (CLI), Guangxi Normal University (GXNU; 广西师范大学 Guǎngxī Shīfàn Dàxué), and the Guilin University of Electronic Technology (GUET; 桂林电子科技大学 Guìlín Diànzǐ Kējì Dàxué). The east bank is generally slightly more affluent and residential, especially in the Sanlidian neighborhood (三里店 Sānlǐdiàn).
Sanlidian
Sanlidian (三里店 Sānlǐdiàn) offers a more residential, down-to-earth experience, enabling you to get a feel for the local Guilin lifestyle (think going grocery shopping, visiting a Sunday market, spending lazy afternoons sipping tea, etc.).
You'll see far fewer tourists (both China domestic and international) in Sanlidian than in downtown Guilin, especially during the two busiest annual travel weeks (the weeks of May 1 and October 1).
CLI's founders lived in Sanlidian for 8 years and 13 years, respectively, and never got tired of the area. There's plenty to see, do, and experience in Sanlidian.
Guilin Hotels: Where to Stay in Guilin
No matter what your budget is, Guilin offers a wide variety of accommodation options.
Budget
Junshe Boutique Guest House
If you're looking for a clean, safe home base to rest and recover between your Guilin adventures, then Junshe in the Sanlidian area might be for you. Offering 24-hour front desk service, excellent WiFi, a free shuttle service to the city center, and located only about half a mile from Seven Star Park, Junshe is a great option for the budget traveler.
An added bonus is that Junshe is located just a few doors down from CLI, so we'll be available to help with all sorts of travel needs!
Price Range: $20-35 per night
Guilin This Old Place International Youth Hostel
This centrally-located hostel in downtown Guilin is another great choice for travelers on a budget. Situated in downtown Guilin just a short walk from the Sun and Moon Pagodas and the Two Rivers and Four Lakes scenic area, This Old Place provides easy access to all of Guilin's main attractions.
English speaking staff are available to offer travel advice, and there's a rooftop terrace that's great for relaxing and soaking up the view. They offer a range of options including traditional hostel dormitories and private rooms with full-sized beds, making this a great option for solo travelers, couples and families.
Price Range: $6-39 per night
Mid-range
Hotel Aroma Teahouse
Hosting an expansive collection of Chinese antiques and a modern art gallery on the premises, the Hotel Aroma Teahouse might be the most urbane set of accommodations on this list.
Its location is its biggest draw: directly opposite to the "Two Rivers and Four Lakes" scenic areas in downtown Guilin and a short walk from the Xi Cheng Pedestrian Street, Guilin Night Market and Ancient South Gate, the hotel is nestled right in the middle of the city.
Price Range: $40-70 per night
Riverside Inn
Riverside Inn is another centrally located option to consider. Its rooms are clean and come with fast WiFi service. The hotel also offers a variety of services to guests such as organizing trips to the local caves and Li River tours.
Price Range: $35-80 per night
Upscale
Shangri-La Hotel
Very much living up to the reputation of its mythical Himalayan namesake, the Shangri-La Hotel is stunning, paradisiacal even.
Located on the east bank of the river just north of downtown Guilin, it is fully equipped with all that could be desired: recreational facilities, a children's play area, and even a mini-zoo and an 11 thousand square meter (118403 square foot) park. The rooms are elegant and spacious. If you're looking for luxury, then you've come to the right place.
Price Range: $125-250 per night
Li River Hotel
Again, a hotel that lives up to the hype of its title, the secluded Li River Hotel offers just what it says it will: privacy and sophistication.
In addition to a staff that is both attentive and surprisingly multi-lingual, the hotel is only a short distance from Zhengyang Pedestrian Street and provides a host of excellent amenities including an outdoor swimming pool, a sauna, a fitness center and more. On top of that, the culinary excellence of the in-house chefs means that leaving the hotel to track down food elsewhere will require some willpower.
Prince Range: $190-250 per night
Top 18 Things to Do in Guilin
Once you've settled into your accommodations, it's time to start exploring! Check out our list of the top 18 things to do in Guilin for some ideas!
1. Try Guilin rice noodles
Guilin rice noodles, or 桂林米粉 (Guìlín mǐfěn), are a breakfast staple of the local diet and renowned throughout China. For just 6 or so RMB, you can get a bowl of freshly cooked noodles. Add a splash of chili, pickles, and some chives and coriander to bring out the full flavor.
Rice noodle shops can be found all over Guilin. When you see one, just walk right in! There will likely be an attendant sitting at a table or desk at the front of the rice noodle shop. Just show the attendant this text to order a bowl:
请来一碗米粉,二两!(Qǐng lái yī wǎn mǐfěn, èr liǎng) – One bowl of rice noodles, please!
A classic bowl of Guilin rice noodles typically comes with noodles, garlic, a few chopped chives, roasted peanuts, and sliced beef and pork. To further customize, point to the following while ordering:
加个卤蛋 (jiāgè lǔdàn) – add a hard boiled egg
加个豆腐皮 (jiāgè dòufupí) – add tofu skin
不放肉!(bù fàng ròu) – no meat!
不放猪肉!(bù fàng zhūròu) – no pork! (the order should thus still come with beef)
Once you pay, the attendant will likely hand you a ticket. Just walk up to the counter where they prepare the rice noodles, hand the cook your ticket, and retrieve your beautiful bowl of authentic Guilin rice noodles!
Once your bowl of magnificent noodles is in hand, head to the fixins table and load up on additional toppings—all included in the original price.
You are now upon the second-to-final step! Near or on the fixins table, find the large container with pork broth and drench your noodles in this delightful final ingredient.
Final step: enjoy!
Where to Go: Check out our list of top Guilin mifen restaurants for suggestions on where to go to get your hands on some of the tastiest noodles in the city.
View this post on Instagram
2. Hike Guilin's karst mountains
Guilin has long been renowned for its karst topography and many outdoor sports enthusiasts love to explore the area by hiking or rock climbing. In fact, Guangxi Autonomous Region has become so renowned in outdoor sports that the China-ASEAN Mountain Outdoors Tourism Conference held its rock climbing masters tournament there in 2018.
With so many great mountains to choose from, it can be tough to know where to start. We recommend the following options:
Mount Yao (尧山 Yáo Shān)
If you're looking for amazing views and a great workout, we recommend climbing Guilin's tallest mountain, Mount Yao (尧山 Yáo Shān), which is located in the farmlands to the northeast of the city. You can spend several hours hiking to the summit. Alternatively, those who prefer a view without the hike can take the gondola ride up to the top for 100 RMB (around $15).
No matter how you make it to the top of Mt. Yao, you will be treated to a spectacular panorama of Guilin city to the west and an expansive green karst mountain range to the east. After admiring the view, consider riding the alpine slide back down. During your hike, see if you can spot the Ming dynasty tombs hidden on the side of the mountain.
Address: 七星区靖江路  Qīxīngqū Jìngjiānglù
Phone: (+86) 0773-5864592
Old Man Mountain (老人山 Lǎorénshān)
Some of the best views of Guilin can be had from the top of Old Man Mountain. Keep in mind, however, that the final 100 meters of this hike are not for the faint of heart or inexperienced climber. In the final section, you'll need to use your hands to climb a few brief semi-vertical sections. The view from below the final section is great already, though, so there's no need to exceed your comfort level.
Address: 叠彩区四会路桂湖饭店旁  Diécǎiqū Sìhuìlù Guìhúfàndiàn páng
Directions: To find the path, face Guilin Park Hotel, then walk right down the path towards the river. At the wavy bridge turn left onto a narrower path, then around 50-100m up on your left is a 1-2 story stone staircase that quickly turns into a dirt path. Follow this path to the top of the mountain. Entrance to this park is free.
3. Enjoy a scenic sunset
Head over to the Sun and Moon Pagados (日月双塔 Rìyuè Shuāngtǎ) in the evening to experience the true beauty of Guilin. As the sun sets, the lights from the pagodas and the many Chinese lanterns reflect on the calm waters, creating an air of romanticism and allure.
There are many restaurants and food stalls in the area so you can get a late-night snack while savoring the surrounding beauty.
4. Attend a Guilin opera (桂剧 Guìjù) performance
Guilin opera dates back to the Qing dynasty (1644-1912) and reflects the daily life of everyday people. Swing by Dongxi Xiang (东西巷 Dōngxīxiàng) in downtown Guilin to catch a free show every evening.
You can also always enjoy the full spectacle by purchasing a ticket to see an in-house performance complete with Chinese tea and local snacks.
5. Sample Guilin's local delicacies
Guilin literally means "Forest of Osmanthus," due to the large number of osmanthus trees located throughout the city. You can smell this sweet fragrance everywhere in mid-autumn and it is an added ingredient in many local delicacies.
Although located throughout the city, there is a concentration of 土特产 (tǔ tèchǎn) or "local speciality" shops in Dongxi Xiang (东西巷 Dōngxīxiàng) where you can taste test many of Guilin's special osmanthus flavored cakes, spirits, and teas.
Guilin chili sauce 桂林辣椒酱 (Guìlín làjiāo jiàng) is also a famous staple in local cuisine. In the downtown district, you will find many stores where the fresh chilies are cut on the spot and packaged for sale.
6. Try oil tea
Traditionally also a breakfast food, oil tea (油茶 yóuchá) is another local delicacy that you must try when in Guilin! As the name suggests, it is made by frying tea leaves in a mixture of oil with flour, chili, garlic, and salt.
As a famous local food, it should be served with the following condiments:
| Chinese | Pinyin | Significance |
| --- | --- | --- |
| 油果 | yóuguǒ | A small brownish ball, fried and made of flour |
| 米花 | mǐhuā | A small white "Krispie" made of rice |
| 葱花 | cōnghuā | Chinese Chives |
| 花生 | huāshēng | Peanuts |
| 盐 | yán | Salt |
Where to Go: If you want to try a bowl, you can't go wrong with oil tea on offer at 茶锅奶奶灌阳油茶馆 (Cháguō Nǎinai Guànyáng Yóucháguǎn), which can be found at 12 Putuo Road (普陀路12号 Pǔtuólù 12 hào). The oil tea here is all-you-can-drink and a bit spicy because they add fresh chili peppers in keeping with the style popular in Guanyang County 灌阳县 (Guànyángxiàn).
7. Go biking in the countryside
The best way to experience the karst countryside surrounding Guilin is to hop on a (shared) bicycle and explore! In addition to exploring hidden trails, mountains and plots of farmland, you'll also likely stumble upon the studios of local craftspeople and artisans. These studios come and go quickly, so every new bike ride holds the potential for new discoveries.
Be sure to take the opportunity to practice Chinese with all of the interesting locals you're sure to meet along the way.
Bike Rentals: Shared bikes (贡献单车 gòngxiàn dānchē) like Mobike are ubiquitous on China's streets. If you're feeling adventurous, download a shared bike app and rent one for a small fee. Alternatively, you can rent bikes at Giant Bike Store - Jiefang Dong Lu Location 16 Jiefang Dong Lu, Xiufeng District, Guilin (桂林市秀峰区解放东路16号 Guìlínshì Xiùfēngqū Jiěfàngdōnglù 16 hào)
Suggested Starting Point: From the CLI Center, make a right onto Chaoyang Road to head east out of Guilin proper. After passing the Second Ring Road (东二环路 Dōngèrhuánlù), keep straight to head towards the mountains. After about 3 kilometers, you'll be far outside of the urban area and smack dab in the middle of Guilin's majestic karst countryside and farmlands.
With roads under construction and new trails being cleared frequently, this area is ever-changing (like most of Guilin in general). Fortunately, the landscape here is breathtaking no matter when you go or where exactly you find yourself, so unleash your inner adventurer and explore this countryside area while cycling wherever the wind takes you.
8. Cruise down the Li River
The Li River connects Guilin and Yangshuo County, and a river cruise is one of the best ways to experience the breathtaking landscapes of the province. Check out our comprehensive guide to exploring all the different cruise options!
View this post on Instagram
9. Visit Reed Flute Cave (芦笛岩 Lúdíyán)
Did you know that Guilin's largest karst cave is 180 million years old? This spectacular scenic spot takes you back to prehistoric times with its magnificent natural limestone formations highlighted by multicolored lights.
Some of these natural rock formations look like figures, such as mushrooms, snowmen, and towers and there are over 70 ink inscriptions dating back as far as the Tang dynasty (618-907 CE).
During a visit to Guilin, Henry Kissinger famously described this site as "poetic." Reed Flute Cave lives up to the hype.
10. Play pick-up basketball with local students
Playing basketball (打篮球 dǎ lánqiú) is a wildly popular pastime amongst high school and university students in China. There are pickup basketball games everyday at the numerous courts at every university in Guilin. Heads up: Chinese people don't "check," play just begins.
We recommend heading over to the Yucai campus of Guangxi Normal University (pictured below and located roughly in the center of this Google Map) or to the courts by the main stadium in Guilin.
11. Relax in Seven Star Park (七星公园 Qīxīng Gōngyuán)
Guilin's largest park offers a glimpse into the daily life of everyday people. Here, you will find young and old doing their daily exercise routines, square dancing, playing, and singing.
This is a beautiful park that embodies Guilin's natural scenery, and inside you can see other attractions such as a cave, a Buddhist temple, and an artificial waterfall. You may also find a few small monkeys swinging in the trees! Seven Star Park is well worth the stroll.
12. Visit a local fabric market (布市场 bùshìchǎng)
For an authentic local experience, visit one of the numerous bustling fabric markets (布市场 bùshìchǎng) scattered around Guilin.
There's a great one underneath Modern English in the basement below Lequn Road (乐群路 Lèqúnlù) and Zhongshan Middle Road (中山中路 Zhōngshānzhōnglù). See the below Google Map for the exact location, but note that the entrance is unassuming and the market itself is underground.
This is a great place to practice your Chinese while picking out fabric to make any piece of clothing you can imagine. The market is full of tailors who will help you design and make you clothes on the spot. Prepare to be pleasantly surprised by the super cheap prices!
13. Explore Guilin's Bird and Flower Market (花鸟市场 Huāniǎo Shìchǎng)
If you like wandering through atmospheric local markets, you'll love Guilin's Bird and Flower Market  (花鸟市场 Huāniǎo Shìchǎng). This sprawling plant, flower and animal market provides an immersive experience that's truly a feast for the senses.
There are thousands of varieties of outdoor and indoor plants on offer. They also sell small pet animals like turtles, song birds and rabbits as well as numerous colorful tropical fish. You can find various plant-related accessories here, such as pots and baskets. Fans of Chinese gongfu tea will also find various shops selling tea cups and pots, tea pets and tea tables.
Even if you don't want to buy any birds or flowers, you can spend hours at this packed market. Consider spending an afternoon here practicing your Chinese while chatting with other customers or bartering with vendors. Even if you don't speak Chinese, it's an amazing place for people watching.
Address: 七星区环城北二路97号 Huánchéngběièrlù 97 hào
Phone: (+86) 0773-5601999/5608258
Opening Hours: 7 days per week; 8 a.m. to 6 p.m.
14. Visit the Wayao Wood Carving District
A visit to Wayao Wood Carving District (瓦窑木雕市场 Wǎyáo Mùdiāo Shìchǎng) is a must for any trip to Guilin! This village has shop after shop that carves everything from absolutely massive wooden statues bigger than school buses to furniture to small, intricate knick-knacks.
If you're interested in traditional Chinese tea, this is also the place to go for the special wooden tea tables (茶桌 chá zhuō) often used in gongfu cha tea ceremonies. Like most of the other pieces here, the tables come in every imaginable size and level of intricacy.
Walk down some of the side streets to see the artists actually working on new pieces.
Address: 象山区瓦窑路15号附近 Wǎyáolù 15 hào fùjìn
15. Hang out with new friends from Guilin
One of the best ways to really get to know a place is to discover it with the help of the people who live there. Most seasoned travelers will tell you that their fondest travel memories involve real interactions with local people, since it's these interactions that help make places come alive.
Even if you don't plan on learning Chinese, making an effort to engage with new friends in Guilin will vastly enhance your travel experience. For the most part, people in Guilin are exceptionally friendly and curious about the outside world. We encourage you to step out of your comfort zone and engage with local folks from Guilin during your visit.
If you're only in Guilin for a short time, building connections with locals on your own might feel intimidating, especially if your Chinese language skills still need work. If you need some help and are really hoping to gain an insider's perspective on life in Guilin, CLI can help pair you up with enthusiastic local English speaking university students for a small fee.
Contact us at least two weeks prior to your arrival in Guilin if interested in getting paired with a local university student for the day. The total cost will be around 400 RMB (about $60 USD) — this covers a stipend for the university student and some transportation and meals.
16. Visit an ancient Buddhist cave temple
Guilin's magical karst mountains are well-known, but the fact that many of these mountains are riddles with extensive maze-like networks of winding caverns comes as a surprise to many.
Guilin's caves have been put to a variety of uses over the centuries, serving as hideouts for rebel soldiers, wine cellars, practice spaces for bands, underground basketball courts, restaurants and temples.
Zhusheng Temple (祝圣寺 Zhùshèngsì) represents a truly unique and creative use of the natural caves present inside one karst mountain nestled behind Seven Star Park along the same road as CLI.
Due to the fact that it's nestled within a karst mountain, the temperature here remains steady year-round, making for a cool and refreshing visit in the summer. This off-the-beaten-path temple receives few visitors, so get ready for a peaceful and meditative experience.
The only sound you're likely to hear is the gentle drip of water from the ceiling as you cross a stone bridge built over a shallow underground steam and wander among the numerous Buddha figures carved directly into the walls. First established in the Ming dynasty over 500 years ago, there are poems etched into the cave walls that date to even earlier eras. The temple was remodeled in 2016.
After visiting the temple, continuing walking along the same road away from CLI. Before long, you'll come to Guilin's largest herbal market (Chinese Medicine & Herb Market 原生药材批发菜市场 Yuánshēng Yàocái Pīfā Càishìchǎng). This very local market is a great place to visit if you're interested in finding out more about Chinese medicine.
Along the same road across the street from the herbal market there's also a great osmanthus wine (桂花酒) cellar and cave restaurant that's worth checking out.
Address: 朝阳西路祝圣寺 Cháoyángxīlù Zhùshèngsì (七星公园旁 Qīxīnggōngyuán páng)
Phone: (+86) 0773-5868661
17. Have dinner in a cave
Continue your exploration of Guilin's underground cave scene by having dinner at Buddha Cave (宝积山私菜馆 Bǎojīshān Sīcàiguǎn). This local restaurant, which is tucked inside one of Guilin's many caves, has a large red buddha out front and is near the waterways of Guilin.
This atmospheric eatery is a great place to sample local Guilin cuisine. Be sure to try the 啤酒鱼 (píjiǔ yú or "beer fish"), a local specialty in Guilin and Yangshuo. This tasty dish consists of wild carp topped with stir fried vegetables and, as the name suggests, beer sauce.
Address: 中山北路29号, 桂岭小学后宝积山添福岩 Zhōngshān Běilù 29 háo, Guìlǐng Xiǎoxué hòu Bǎojīshān Tiānfúyán. The restaurant is located near Diecai Mountain (叠彩山 Diécǎishān), nestled into a cave roughly in the center of this map.
Phone: (+86) 13307836383 / 18677349083
18. Learn Chinese at CLI
Last but not least, taking Chinese classes is the best way to fully experience local life and enrich your travel experience.
Whether you are just visiting for a few days and only want to learn the basics or looking for a more robust, longer-term program, CLI can tailor a course and schedule based on your unique language learning needs. Contact us now to begin your Chinese language learning adventure in Guilin!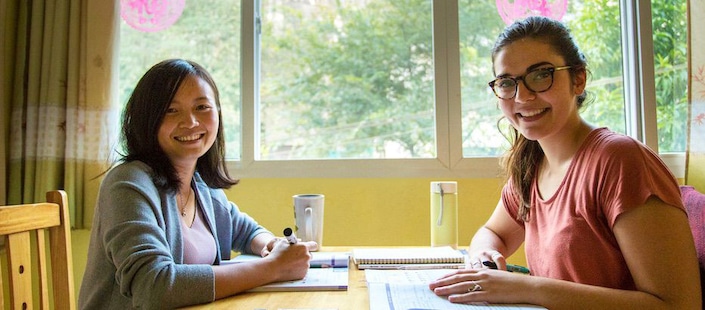 Day Trip from Guilin: The Longsheng Rice Terraces
The Dragon's Backbone: General Information
Travel only 62 miles (100 km) from Guilin and you'll find yourself in a world apart: the famed Longsheng Rice Terraces (龙胜梯田 Lóngshèng Tītián).
Upon arrival, many visitors are captivated by the shingled roofs rising out of the mist like black gems embedded in an ocean of rice paddy green.
But the complex wooden architectural creations of the Miao, Yao, Dong, and Zhuang ethnic minorities who inhabit the area are not the main attraction: it's the dragon's scales (the terraces) and his spine (the summit) that are the real prize. Indeed, most of the breathtaking rice terraces here were constructed in the depths of the Ming dynasty, 650 years ago.
The region is known by one of those excessively long bureaucratese titles that proliferate in China: Longsheng Various Nationalities (Gezu) Autonomous County (龙胜各族自治县 Lóngshèng Gèzú Zìzhìxiàn).
Despite the clunky name, this destination is a bucket list item par excellence.
The time of year you make your visit will have an outsized influence on the experience. Whether it's the harsh beauty of winter's frost, the billowing gold of fall's ripe fields, or the glittering newborn sprouts of summer and spring, each season holds an attraction all its own.
How much it will cost: Entry will set you back ¥80 per person (a little over $12).
How long it will take: If you'll be traveling from Guilin, although it's possible to do the trip in a shorter amount of time, giving yourself at least 2 days is advisable.
Additional Info: Remember to bring comfortable outdoor clothing (be forewarned: it's colder here than in Guilin) and hiking shoes as you'll be traipsing through the terraced hills. Also bring an umbrella just in case it gets rainy.
Yao Cultural Stronghold: Tiantouzhai Village
If the majesty of the Dragon's Backbone inspires you with a curiosity about who constructed these famous terraces, then Tiantouzhai Village (田头寨 Tiántóuzhài) should be your next stop. A tough uphill walk will land you in this bastion of the Yao people (瑶族 Yáozú) where the buildings of the village quite literally rest on stilts.
The reason behind the geographical isolation of so many of the Yao people is to be found in their storied history, and more specifically in the fact that they are descendents of rebels against the Chinese Empire.
In the 14th century the Yao, along with their Miao cousins, took up arms against the Ming dynasty. After more than a hundred years of war and defiance, they were definitively defeated. Hoping to escape the retribution of the emperor, many groups of Yao people fled to remote areas and hid in isolated ravines and mountaintops.
One such difficult-to-reach spot is the hillside village of Tiantouzhai. Here you can eat traditional foods and see firsthand the unvarnished but ruggedly beautiful life of the rural Yao. The panoramic views of the surrounding terraces afforded by the village's commanding spot on the mountain are stunning. If you're up for a hike, there are a number of stunning viewpoints scattered throughout the area.
How to get there: The most straightforward way to get to the village is also the most taxing: footing it. From nearby Dazhai, it's about an hour walk up a dirt path. Alternatively, you can arrange for either a private car/taxi or (if you'll be spending the night in Tiantouzhai) a hotel pickup to drop you in the village.
How much it will cost: It depends. If you're only interested in a day trip then admission is free. If you're hoping to spend the evening, it'll depend on the hotel.
How long it will take: If you are in reasonably good physical condition, budget at least one hour for the walk up to the village.
Additional Info: A government project for a paved road leading to Tiantouzhai is under construction. This road, and the tourism boom that accompanies it, will likely greatly change the rustic character of the village.
Bamboo Inflected Delicacies
Another undeniable draw of Longji is the food. Venturing out into the Guangxi countryside gives you access to an abundance of local restaurants where you can sample some quality countryside cooking.
Don't miss out on these two bamboo specialities:
Bamboo Rice (竹筒饭 Zhútǒngfàn)
Rice that has been spiced with crushed peanuts, bacon, and young bamboo shoots is poured into a freshly cut bamboo tube through a small hole. The hole is sealed with sweet potatoes before the sealed tube is placed directly on a fire. After 30 minutes, you're left with a steaming medley of bamboo-infused rice.
Bamboo Chicken (竹筒鸡 Zhútǒngjī)
Using much the same method as its rice cousin, bamboo chicken adds assorted vegetables (exactly which will depend on which eatery you select) to the mix.
No matter whose bamboo chicken you'll be munching, chances are that, if you're in Longji, it'll be delicious. It's an authentic meal that can serve as a tasty reward for lugging yourself up and down the terraces.
Day Trip from Guilin: Yangshuo
General Information
In terms of sheer beauty, Guilin can certainly stand on its own two aesthetic feet, but it's close proximity to Yangshuo (阳朔 Yángshuò) is an added delight. Yangshuo's shockingly unique geography, encircled by rivers and surrounded by mountains, takes Guangxi's charms to the next mind-bending level.
Raft your way down the Yulong River
Rafting the Yulong River (遇龙河 Yùlóng Hé) is near the top of every "Top 10 Things to do in Yangshuo" list, and for good reason! Bobbing on the glimmering waters, the wind tugging your hair, the sun warm on your skin, and the startlingly green mountains on either side—what more could you want?
View this post on Instagram
What's more, it's a pretty great deal: a trip should cost you no more than 350 RMB ($55 USD).
Below are some of the better itineraries:
Jinlong Bridge (金龙桥, Jīnlóngqiáo) to Jiuxian docks (旧县 Jiùxiàn) — 1 hour 30 minute ride, less crowded
Yima (骥马, Jìmǎ) to Shui E Di (水厄底 Shuǐ'èdǐ) — 1 hour ride, more crowded
Yulong bridge (遇龙桥 Yùlóngqiáo) to Xia Tang Zhai (夏堂寨 Xiàtángzhài) — 1 hour 30 minute ride, more crowded
Yulong Bridge (遇龙桥 Yùlóngqiáo) to Gong Nong Bridge (工农桥 Gōngnóngqiáo) — 4 to 5 hour ride, more crowded
Xingping: Fishing village from the year 265 CE
Whether it's hiking, stellar viewpoints, or the vibes of a fishing hamlet from old China that you're after, Xingping (兴坪 Xìngpíng) has it all.
The main attraction for locals is what is known as the "¥20 Point." Once you've made your way to this scenic vista, whip out a 20 yuan banknote and have a look at the fabulous image of riverside mountains that graces it. Now look up—that's right, same place.
View this post on Instagram
The exact spot from which the famous image was taken is often clogged with endless lines of selfie-seeking tourists, so don't be afraid to branch out. As a brief survey of the surroundings will show, there are equally beautiful (if not maybe better) vantage points available all along the riverbank.
As for hiking, there are a veritable tangle of superb trails available. Hiking maps are readily available at the tourist information center. That said, it's also recommended to ask the reception at your Yangshuo hotel or hostel to ensure the trail is open and not under maintenance. Asking for up-to-date local knowledge will hopefully give you access to some of the smaller, less-trafficked paths that cut through the orchards and hug the river for miles at a time.
One of the most popular trails that sets out from Xiping is the Xingping–Quanjiazhou (全家洲 Quánjiāzhōu) Trail. It's about 7 miles (11 kilometers) and takes about 4 hours (depending on your level of fitness).
Note: If you'll be exploring Xingping and its environs in the summertime, please do bring water along as the days can get scorchingly hot.
Guilin Health and Safety
Traveling in Guilin and the surrounding countryside is thrilling, eye opening, and enlightening. Guilin is a remarkably safe city where the locals are always happy to help. As you're wandering the streets of Guilin, here are a few telephone numbers and an address that you'll want to keep handy just in case.
Chinese Emergency Numbers
Police: 110
Ambulance: 120
Fire: 119
Local Guilin Tourist Information Center
Address: 14 Ronghu Bei Lu, Xiufeng District, Guilin (广西壮族自治区桂林市秀峰区榕湖北路14号 Guǎngxī Zhuàngzú Zìzhìqū Guìlínshì Xiùfēngqū Rónghúběilù 14 hào)
Opening Hours: 7 days per week; 8:30 a.m. – 10 p.m.
36-page in-depth Guilin Guidebook
For an even more in-depth look at all that Guilin has to offer, check out this Local Guilin Guidebook compiled by CLI's co-founder, who lived in Guilin for over 13 years.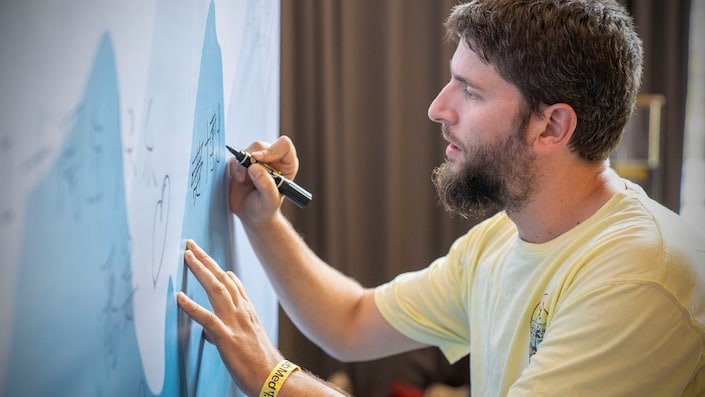 Welcome to Guilin!
While you're in Guilin, consider arranging a visit to CLI. An educational stay at CLI offers you a once-in-a-lifetime chance to enjoy both cultural and linguistic immersion, which will inevitably enrich your time in China. We look forward to welcoming you to Guilin!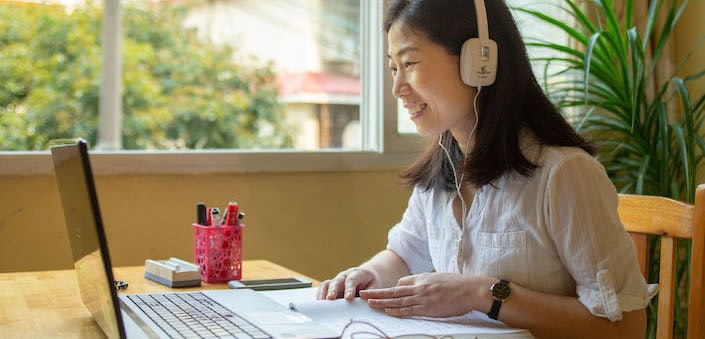 Free 30-minute Trial Lesson
Free 30-minute Trial Lesson
Continue Exploring