Guangxi Normal University: A Guide for International Students
Guangxi Normal University (GXNU), located in the beautiful city of Guilin, is a leading research university in China with a total student population of around 30,000. In addition to educating thousands of outstanding Chinese undergraduate and graduate students, the university also plays host to an ever-growing number of international students from around the world.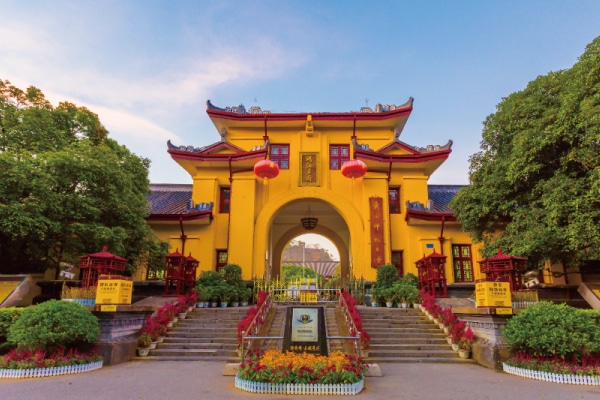 Flexible Scheduling, Affordable Pricing ✈️ ⛩️
Enroll in our Chinese language school in Guilin, China and learn Chinese through guided conversation and daily practice. Progress with your dedicated team of Chinese teachers online or in person.
CLI is a center for Chinese language and cultural studies in Guilin, China.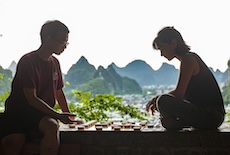 History of Guangxi Normal University
Today, Guangxi Normal University (广西师范大学 Guǎngxī Shīfàn Dàxué) is a comprehensive public university with 21 colleges and departments. It offers 75 different undergraduate majors and awards undergraduate, graduate and doctoral degrees across a variety of disciplines.
Like most of China's modern universities, it was founded in the first half of the 20th century during a time of great political turbulence. As a result of the unstable political and historical situation into which it was born, it underwent frequent location and name changes during its early years.
Founding and early development
The school that would one day become today's GXNU was established in 1932 in the Yanshan district of Guilin (桂林 Guìlín), a major city in China's Guangxi Zhuang Autonomous Region (广西壮族自治区 Guǎngxī Zhuàngzú Zìzhìqū). Originally called Guangxi Provincial Teacher's College, it was one of China's first teacher training schools.
In 1936, just four years after its founding, the school merged with National Guangxi University, only to become independent again in 1941. From 1946 to 1950, the school was located 240 miles south of Guilin in Nanning, before returning to Guilin and merging with National Guangxi University a second time. The school regained its independence in 1953, when it changed its name again, this time to Guangxi Teachers College.
After this early period of change, the university was finally incorporated under its current name in 1983.
A note on "Normal"
Although the term "normal university" might sound strange to English speakers today, it was once common in English to refer to schools that trained teachers as "normal schools." Outside of China, it's now more common to refer to such institutions as "teachers' colleges."
These days, many comprehensive, modern Chinese research universities which began as teachers' colleges include the word "normal" in the English translation of their names. Like Guangxi Normal University (广西师范大学 Guǎngxī Shīfàn Dàxué), such schools will generally have the Chinese characters 师范大学 (shīfàn dàxué) in their Chinese names.
Guangxi Normal University today
Today's Guangxi Normal University is an important center for academic study and research in southern China.
Academics
Considering the fact that GXNU began life as a teachers' college, it's unsurprising that its teacher education programs continue to be particularly strong. The school is also well-known for its many international exchange programs and its excellent chemistry department.
GXNU students can choose from a variety of different academic programs housed across a range of different colleges and departments.
Students interested in the humanities can consider programs housed with the colleges of International Culture and Education, Chinese Language and Literature, History, Culture and Tourism, Foreign Studies, Education, Journalism and Communication, Marxism, Economics and Management or Law, Politics and Public Administration.
For students interested in science and engineering, the university offers an array of programs housed within the colleges of Mathematics and Statistics, Chemistry and Pharmacy, Environment and Resources, Electrical Engineering, Physical Science and Technology, Life Science, Computer Science and Information Technology or Health Management.
Students interested in the arts can study in the colleges of Music or Design, as well as in the GXNU Academy of Fine Arts.
In addition, the university also offers various programs in the colleges of Vocational Education and Physical Education.
Keep in mind that none of the academic programs at GXNU are currently offered in English. Taking classes entirely in Mandarin Chinese is an amazing way to improve your language skills, but it isn't for everyone. Students interested in taking English-language courses should consider enrolling in the joint GXNU-CLI study abroad program (see the Guangxi Normal University and CLI joint programs).
Research
GXNU cultivates a vibrant intellectual community in which both professors and students are actively engaged in research. University faculty members in every department frequently publish the results of their research in respected academic journals.
The university's contributions to the field of chemistry research are especially notable. In 2017, GXNU's chemistry department ranked in the top 1% worldwide in terms of number of citations received for published papers.
The university publishes two academic journals, The Journal of Guangxi Normal University (Natural Sciences Edition) and The Journal of Guangxi Normal University (Philosophy and Social Sciences Edition).
GXNU students and faculty enjoy access to the university's network of libraries which contain over 3 millions physical books as well as large electronic collections. The university frequently hosts national and international academic conferences across a wide variety of disciplines.
GXNU campuses
As is the case with many Chinese universities, the number of students studying at GXNU has grown rapidly in recent years. Accordingly, the size of the school has expanded along with its student body. Today, GXNU is spread across three different picturesque campuses.
Yucai Campus
Guangxi Normal University's Yucai Campus (育才校区 Yùcái Xiàoqū) is located in Guilin near Seven Star Park right across from the Chinese Language Institute (CLI). Most international students live and study on this campus.
Wangcheng Campus
GXNU's Wangcheng Campus (王城校区 Wángchéng Xiàoqū) is located in the heart of downtown Guilin. This campus is unique because of the fact that it is nestled within the Jingjiang Princes' Palace (靖江王府 Jìngjiāng Wángfǔ) which dates all the way back to the early days of the Ming dynasty (1368–1644 CE).
Aside from serving as home to 14 Ming dynasty princes, Jiangjiang Princes' Palace also has a long history as a center of learning, having served as a testing site for the imperial exams (科举考试 kējǔ kǎoshì) during the Qing dynasty (1636–1912 CE).
Today, GXNU's School of Chinese Civilization is located on this campus.
Yanshan Campus
Yanshan Campus (雁山校区 Yànshān Xiàoqū), which opened in 2007, is GXNU's newest campus. Yanshan is a 40-minute drive south of Guilin and is located about halfway between Guilin and the scenic town of Yangshuo.
Although there are libraries on the grounds of all three GXNU campuses, Guangxi's largest library is housed at Yanshan. Many domestic undergraduate students are based on this campus.
International collaboration and exchange
Guangxi Normal University has been educating international students from every corner of the globe for years. Its collaboration with international educational institutions began less than 20 years after its founding and its ties with the rest of the world have only grown more robust with each passing year.
Historical collaboration with Vietnam
China provided support and assistance to the North Vietnamese communists during the Vietnam War (also called the Second Indochina War and the Resistance War Against America).
In addition to various forms of economic and military aid, China also supported Vietnam by hosting a large number of Vietnamese students in Guilin. These early academic exchanges made sense geographically considering that Guangxi Zhuang Autonomous Region shares a border with Vietnam.
Between 1951 and 1975, eight Vietnamese schools moved their campuses to Guangxi and a total of over 10,000 Vietnamese students studied in Guilin. Some Guangxi Normal University faculty and staff members worked in these Vietnamese schools as teachers and administrators.
Many Vietnamese students who studied in Guilin during this period went on to become political, military and civilian leaders and scholars in post-war Vietnam. This period of academic collaboration is commemorated by a small museum, called the Vietnam School Memorial Hall (越南学校纪念馆 Yuènán Xuéxiào Jìniànguǎn). Inaugurated in 2010, the hall is located on the grounds of Yucai Campus.
International collaboration today
Today, GXNU hosts a vibrant international community of students and scholars from many different countries. In addition to its outstanding Chinese language programs, Guangxi Normal University offers undergraduate, graduate and doctoral degree programs for international students (国际学生 guójì xuéshēng).
Students from overseas who already have a strong command of the Chinese language can study a variety of different subjects at GXNU including economics, computer science, education, law, tourism management and music.
GXNU serves as the host institution for three different Confucius Institutes (孔子学院 Kǒngzǐ Xuéyuàn) located in Vietnam, Thailand and Indonesia. The university also runs cooperative educational exchange programs with over 200 partner institutions of higher learning in 40 over countries and regions.
As a result of the historical collaboration between GXNU and Vietnamese students and scholars, the university remains popular with Vietnamese international students today.
In recognition of its large and diverse population of international students, GXNU hosts several annual events such as the International Cultural Festival and International Parent-Student Conference.
Guangxi Normal University and CLI joint programs
The Chinese Language Institute (CLI), a Chinese language school located in Guilin, partners with GXNU to run study abroad programs (留学项目 liúxué xiàngmù) for international students from around the world. Students enrolled in CLI's credit-bearing study abroad programs take courses at both GXNU and the CLI Center and receive official transcripts from GXNU.
Enrolling in a GXNU-CLI joint study abroad program is a great option for students whose Chinese still needs some work. While students who enroll as students at GXNU directly are expected to complete all their coursework in Chinese, students enrolled in the GXNU-CLI program complete a mix of Chinese language classes and English-language coursework focused on Chinese history, politics, economics and culture.
The CLI Center is only a five minute walk away from Guangxi Normal University's Yucai Campus, making it easy for CLI students to attend classes at both institutions. Many current GXNU students majoring in teaching Chinese as a foreign language also serve as interns at CLI.
CLI's American co-founder Bradford Fried served as a professor and Director of International Staff at Guangxi Normal University for many years. He also received his MA in teaching Chinese as a foreign language from GXNU before moving back to the U.S. to pursue his PhD in education at the University of California, Santa Barbara.
Your academic home away from home
Studying in a foreign country is a life-changing experience with many benefits. Whatever your academic interests, Guangxi Normal University is the perfect place to pursue higher education in China. The university welcomes students from around the world to apply, and there are a number of scholarships available, including scholarships from the Confucius Institute.
Ready to take the plunge? Information on application deadlines, requirements and available scholarships can be found on the GXNU FAQ page. Students interested in attending CLI's program at GXNU can learn more on our study abroad page and apply through our online application form.
Good luck, and remember, 千里之行,始于足下 (qiānlǐ zhī xíng, shǐ yú zú xià; a journey of a thousand miles begins with a single step).
| Hànzì | Pīnyīn | Definition |
| --- | --- | --- |
| 广西师范大学 | Guǎngxī Shīfàn Dàxué | Guangxi Normal University |
| 桂林 | Guìlín | Guilin |
| 广西壮族自治区 | Guǎngxī Zhuàngzú Zìzhìqū | Guangxi Zhuang Autonomous Region |
| 师范大学 | shīfàn dàxué | normal school; teachers' college |
| 育才校区 | Yùcái Xiàoqū | Yucai Campus |
| 王城校区 | Wángchéng Xiàoqū | Wangcheng Campus |
| 雁山校区 | Yànshān Xiàoqū | Yanshan Campus |
| 科举考试 | kējǔ kǎoshì | the imperial civil examination |
| 孔子学院 | Kǒngzǐ Xuéyuàn | Confucius Institute |
| 留学项目 | liúxué xiàngmù | study abroad program |
| 国际学生 | guójì xuéshēng | international student |
| 千里之行,始于足下 | qiānlǐ zhī xíng, shǐ yú zú xià | a journey of a thousand miles begins with a single step |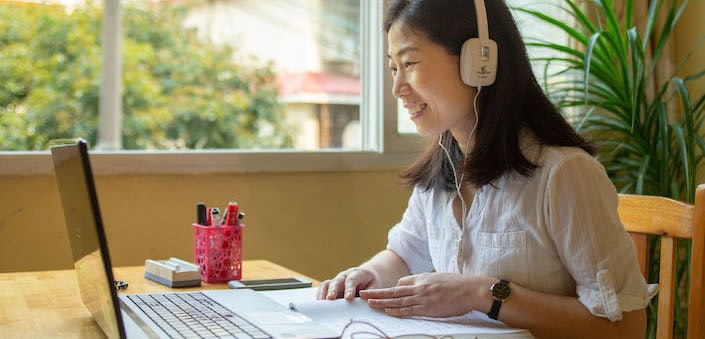 Free 30-minute Trial Lesson
Free 30-minute Trial Lesson
Continue Exploring