Guilin is beautiful.
Guilin is a sightseer's dream, a photographer's oasis, a nature enthusiast's playground, and for the language learner's of the world—Guilin is an unparalleled treasure trove.
This post is a shout-out to a small handful of the many very talented photographers who have enriched the IG-sphere with their #beautiful images from Guilin. Please enjoy 18 of our favorite Instagram photos to use #Guilin and follow us @studycli on Instagram to see plenty more.
#Guilin




Learn Chinese Online
Study Abroad in Guilin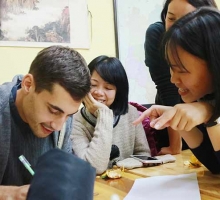 Learn Chinese in China
Cover image by @searchingforthespot