CLI Holiday Party: Ringing in the New Year!
Students, teachers, and other festive members of the CLI community celebrated the holiday season this week with a hotpot feast fit for a Qing emperor.
As the name suggests, Chinese hotpot is a big hot pot full of broth. Normally, a group of at least three or four happy, hungry souls gather around their hot pot (the more, the merrier) and add their favorite meats and veggies into the broth, talking and watching their food cook to perfection. This interactive community-style cooking was perfect for conjuring up the holiday spirit at CLI.
After filling their bellies with holiday cheer, attendees moved the party to CLI's legendary first floor recreation room for games and gifts. Students had the opportunity to give their Chinese language skills the ultimate test with a few rounds of Charades. And, in the name of cultural fusion, CLI provided the winning team with the fruits of their victory: Chinese candy.
Angie gives instructions for bilingual Charades
Powered by Chinese sweets, CLIers had more than enough energy for a White Elephant gift exchange. The rules of a traditional White Elephant gift exchange allow for the gift givers to "steal" a gift that has already been opened. But regardless of who "stole" what, everyone ended up taking home something special.
As the CLI festivities came to a close, some students decided to go to Cats and Rabbits, a local Guilin pub, to end the night with some celebratory cocktails.
The biggest surprise of the night came when the local Guilin television station came to interview students and staff for a holiday news segment. Check out the video on YouTube here.
Despite being far away from friends and family, CLI students still enjoyed the warmth of the holiday season by putting a unique spin on their traditional celebrations. And the richness of new perspectives made this special time all the more memorable.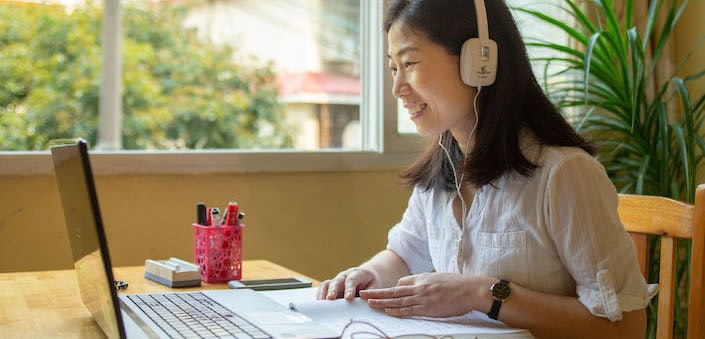 Free 30-minute Trial Lesson
Free 30-minute Trial Lesson
Continue Exploring