Guilin is Full of Warm Holiday Cheer
Trees inside living rooms, lights draped on houses, jolly old men in red suits ringing bells outside department stores, and cars pouring into shopping mall parking lots are all common sights and sounds this time of year in the West. Western holiday traits may be at a minimum in the Middle Kingdom, but the warm feelings, content smiles, and family togetherness that come this time of year are not lacking in Guilin.
December in Guilin continues to be filled with activities ranging from excursions to see the colorful Chinese tallow trees to homemade cake baking to a lesson on how to play the gǔqín. Each activity provides a new opportunity for students to demonstrate their Mandarin language ability, share Chinese culture, and connect to local residents on a personal level.
December's first weekly Chinese culture class gave students the pleasure of learning traditional Chinese music from a gǔqín master. The gǔqín is a seven-string Chinese musical instrument and playing one is truly an art form. The students were excited to have the opportunity to learn this ancient skill. It may not have been "Jingle Bells", but CLI's halls echoed with satisfying music.
After a diligent week of studying and teaching Mandarin Chinese, students and teachers shared a relaxing weekend afternoon alongside the Li River on Wujiu Island. Wujiu is known for its colorful tallow trees. The tallow tree's leaves change with the seasons from pale green to yellows, oranges, purples, and reds, rivaled only by the maple tree on the color spectrum. A relaxing afternoon in the fresh air provided the perfect motivational recharge for the coming week's Mandarin lessons.
Last weekend, students took their Chinese language skills to the kitchen to learn how to bake a cake. Baking seemed appropriate given the season and the warm atmosphere provided the perfect opportunity to apply one's classroom lessons to real life situations. No one claimed to be the next Martha Stewart, but with a seal of approval from our baking instructor, new vocabulary words learned, and a sweet treat to show for our hard work, the afternoon was deemed a success.
Whether the Western or Eastern holiday season, CLI's vibrant and active community is having fun finding new ways of getting into the spirit while staying immersed in Chinese language and culture.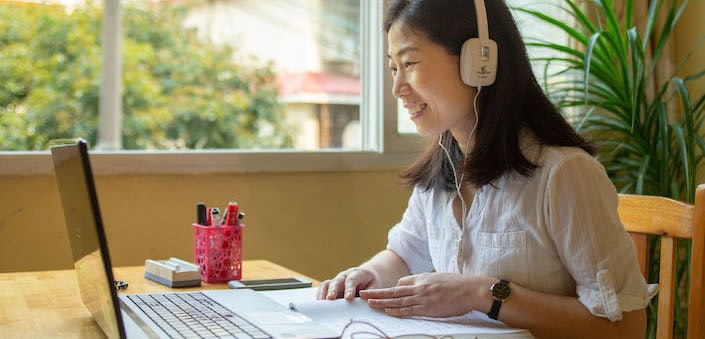 Free 30-minute Trial Lesson
Free 30-minute Trial Lesson
Continue Exploring