CLI Featured in the Washington Post!
CLI is proud to announce that it was recently featured in the Washington Post! The article includes interviews with CLI's founders, Robert and Bradford Fried, as well as former CLI student Nicholas Gacos and faculty leader Dr. Edd Sewell. Please take the time to read the Washington Post's feature on CLI (re-published below), or visit the Washington Post website for the original story:
Vienna brothers start language institute in China
By Gregg MacDonald, The Washington Post, Thursday, February 17, 2011
Starting a successful business is a daunting task for anyone, especially for a 22-year-old American who wants to set up shop in China.
But Vienna native Robbie Fried seems to have pulled it off.
In 2009, after receiving a bachelor's degree in political science with a minor in Asian area studies from Virginia Tech, Fried, then 22, moved to Guilin, China, to join his brother, Bradford, 31, who has lived in Guilin for nearly a decade.
With moral support and financial guidance from parents, who helped gather investors, Robbie and Bradford Fried founded the Chinese Language Institute, an educational institution that offers short- and long-term intensive Mandarin training, as well as accredited study and research seminars throughout China. The institute serves anyone who wants to learn the Chinese language and culture.
"We have a lot of college-age students, but we have also had students as old as 72," said Robbie Fried, a 2004 graduate of Madison High School. "Some want to learn Mandarin, while others study Chinese philosophy, economics or history without concentrating as much on the Mandarin language."
The institute grossed more than $160,000 in its first year and serves about 100 students per year, said Robbie Fried, 24.
"I couldn't have done it without my brother," Fried said of Bradford, a graduate of Lewis & Clark College, who first went to China in 2001 as part of a seven-month international studies program. Bradford Fried enjoyed the culture so much that he moved back in 2004 to teach English at a Chinese university.
"I was so amazed at how easily I picked up on the language and culture during my short time there that I decided to live there," Fried said.
Robbie Fried attempted to learn to speak Mandarin on his own while a student at Virginia Tech. Edd Sewell was his adviser at the university and remembers his passion for learning Chinese.
"He got very frustrated with the traditional classroom instruction and he began attempting to teach himself, with the help of tutors," Sewell said.
While visiting his brother in 2007, Fried found it easier to master the language while interacting with the Chinese. He stayed nearly two months.
"I just traveled around and mingled with the people, and my language skills improved exponentially," he said.
He went back twice and eventually became fluent. After graduating, he decided to form a partnership with his brother and offer others an opportunity to learn by immersion.
After forming the institute, Fried returned to Virginia Tech to work with administrators there. He wanted to create courses at the institute that would earn Virginia Tech students transferable academic credits and began recruiting students. He then visited other schools, marketing the institute and setting up programs to match the schools' academic requirements.
Today, he is managing director of the institute, which recently expanded to a 3,600-square-foot facility on the Guilin campus of Guangxi Normal University. He travels to the United States from China at least twice a year, marketing the institute to schools and recruiting university students to fill its 13 classrooms.
"My husband and I kid around all the time saying, 'Who would have ever thought that two of our three sons would be living in China?'" said Nancy Fried, their mother.
The institute's programs last from two weeks to a year. Tuition is priced from about $700 for two weeks to slightly more than $19,000 for one year, depending on the program and accommodations.
Last summer, Nicholas Gacos, a junior at Virginia Tech who is studying broadcast journalism, participated in a three-week program. He earned six semester credits in 21 days and learned more in that time than he imagined he could, he said.
"We crammed so much learning into those three weeks," he said. "The things we did, and saw, and ate, and the people with which we interacted; it was an unbelievable learning experience, as well as a great deal."
"There are some immersion programs similar to this, but to my knowledge there is no other program that tailors individual instruction to the needs of the participants the way that CLI does," Sewell said.
In addition to learning about the Chinese culture, participants in the institute's programs act as representatives of western culture, Sewell said.
"What Robbie and Bradford are doing, in a sense, is building a bridge between cultures," said Sewell, who took 16 Virginia Tech students to the institute last summer.
"One of the students that went with our group was so impressed with the learning experience that he is going back," he said. "Robbie's passion for cultural expansion is most definitely contagious."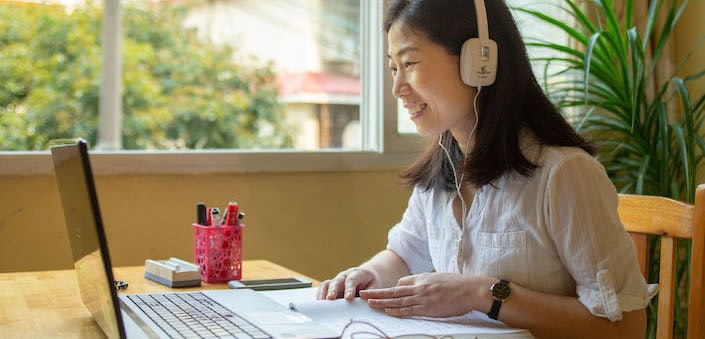 Free 30-minute Trial Lesson
Free 30-minute Trial Lesson
Continue Exploring