A Brief Introduction to the HSK
If you've ever taken a Chinese class, you've probably already heard of the HSK. But what is the HSK, exactly? In this article, we'll take you through the history of this popular Chinese proficiency exam, help you decide whether this test is right for you, and give you some tips on preparing for the exam.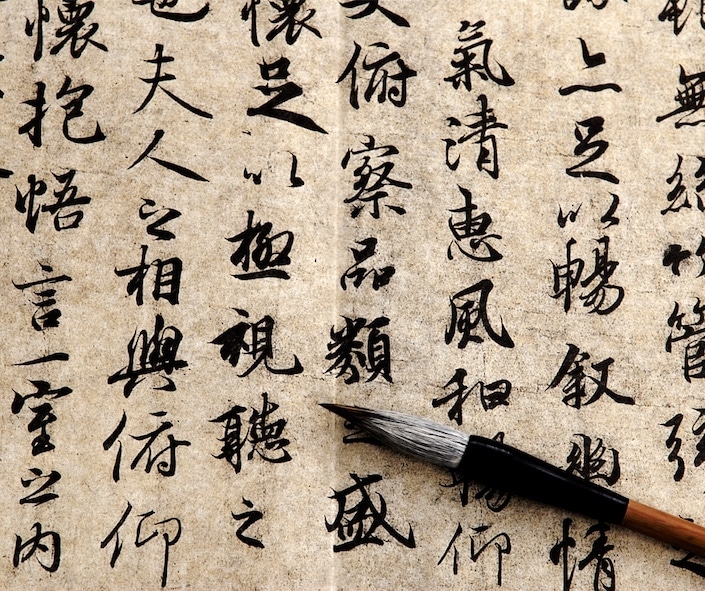 Flexible Scheduling, Affordable Pricing ✈️ ⛩️
Enroll in our Chinese language school in Guilin, China and learn Chinese through guided conversation and daily practice. Progress with your dedicated team of Chinese teachers online or in person.
CLI is a center for Chinese language and cultural studies in Guilin, China.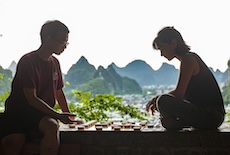 The HSK Exam
The HSK is an international standardized test for Chinese proficiency established to assess the Chinese proficiency of non-native Chinese speakers (including foreigners, overseas Chinese, ethnic Chinese and Chinese minority candidates). 
This exam is used to measure how well test-takers can use the Chinese language in their daily, academic and professional lives. The test is most commonly used in mainland China and is only available in simplified Chinese.
The name HSK is an acronym for the name of the exam in Chinese, which is 汉语水平考试 (Hànyǔ Shuǐpíng Kǎoshì).
The history of the HSK
In 1984, the former Beijing Language Institute (now Beijing Language and Culture University) established the "Chinese Proficiency Test Design Group" and began to develop the HSK.
Initially only focusing on elementary and intermediate levels, an advanced level was later created in 1989 and in 1990 it was approved by the Chinese Ministry of Education. In 1992, the exam was officially launched as the national standardized Chinese language test for foreigners.
With the rapid growth of the Chinese economy, people around the world had more reasons to learn Chinese than ever. Demand for the test grew steadily, and by 2013, 40 HSK test centers had already been set up in 27 Chinese cities, while 55 test centers had been set up in 24 countries around the world.
According to figures revealed by the Chinese Ministry of Education in 2020, more than 70 countries around the world have included Chinese in their national education systems, and about 25 million people are learning Chinese outside of China.
By 2020, the number of Chinese proficiency exams had reached 40 million, which shows that international Chinese education has a broad and solid foundation
The role of Hanban
In 1987, the Office of the Chinese Language Council International (国家汉语国际推广领导小组办公室; Guójiā Hànyǔ Guójì Tuīguǎng Lǐngdǎo Xiǎozǔ Bàngōngshì) was created. Colloquially, they were generally referred to by the (much shorter and easier to remember) name "Hanban" (汉办 Hànbàn).
In July 2020, Hanban changed its name to the Center for Language Education and Cooperation (教育部中外语言交流合作中心 Jiàoyùbù Zhōngwài Yǔyán Jiāoliú Hézuò Zhōngxīn).
This organization is a public institution directly under the Ministry of Education of the People's Republic of China and is responsible for developing and providing Chinese language and culture-related teaching resources and services to countries all over the world to meet the needs of overseas Chinese learners.
$36.65

If you are looking for a linear course that you can follow to gradually build up your Chinese vocabulary and track your progress, then the HSK series is for you.
We earn a commission if you make a purchase, at no additional cost to you. 12/06/2023 22:45 pm EST.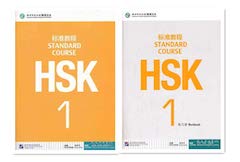 This includes overseeing the creation of the different HSK tests, including the HSK Speaking Test (HSKK), which assesses the test takers' oral Chinese abilities.
The organization formerly known as Hanban also has other standardized tests for non-native Chinese speakers which are geared towards specific educational needs. These include the Business Chinese Test (BCT), the Youth Chinese Test (YCT), which is an international standardized test of Chinese language proficiency for primary and middle school students, and the Medical Chinese Test (MCT), for medical professionals and students.
As a government entity, Hanban was also known for its Confucius Institute programs. After Hanban changed its name in 2020, management of the Confucius Institutes passed to a new organization, called the Chinese International Education Foundation.
HSK levels
The current HSK consists of six levels. HSK 6 is the highest level and candidates who pass this level should be able to easily understand what they hear or read in Chinese, and express their opinions fluently in Chinese in oral or written form.
Below is the number of Chinese words and characters students are expected to know at each level:
HSK 1: 150 words, 174 characters

HSK 2: 300 words, 347 characters

HSK 3: 600 words, 617 characters

HSK 4: 1,200 words, 1,064 characters

HSK 5: 2,500 words, 1,685 characters

HSK 6: 5,000 words, 2,663 characters
The new versus the old HSK
Even if you are already familiar with the HSK, you may still be shocked to find out that the original version of the exam consisted of 11 levels!
The content of the original test was often criticized for being too hard, making it difficult to promote outside of China. The high number of levels also made it hard to determine how the HSK corresponded to the language testing standards of other countries.
Therefore, in 2009, the exam underwent major changes, paving the way for the New HSK. This test was released in 2010 and consists of the 6 levels mentioned above.
The new HSK system (post-2021)
In 2020 it was announced that the HSK will soon change yet again. In the future, it will consist of three levels (Beginner, Intermediate and Advanced) and 9 "bands."
The main reason for this change is believed to be that the original changes to the HSK that took place in 2010 made the exam a little too easy.
Although HSK 6 is currently the highest level, the language skills of Chinese learners who achieve this level are nowhere near the "native" C2 fluency level as measured by the Common European Framework of Reference for Languages (CETR). After the proposed changes, the highest band of the new exam will better reflect the C1/C2 threshold set by the CEFR system.
There is still a lot of speculation regarding what the newest version of the HSK will be like and few details have been released so far. It is still unclear when (and if) these changes will take place, but it seems like exciting news!
Do you need an HSK certification?
The HSK exam is held several times a year in both China and overseas. Those who meet the required test scores for their chosen level can obtain the corresponding "Chinese Proficiency Certificate."
These certificates are recognized in China and abroad, providing an official way to prove your Chinese language proficiency.
Although some students like to take the test just to challenge themselves, many test-takers have more practical goals in mind. Having a certificate can help you professionally and academically.
The HSK and working in China
Depending on your career and the type of job offer, you might need to provide some sort of proof of your Chinese language skills if you wish to work in China.
Furthermore, the current Chinese work permit procedure includes a point scoring system to judge candidates' qualifications and eligibility to obtain a work visa. A portion of these points are allocated under language proficiency based on the HSK, so the higher the HSK level of the candidate, the more points are earned. The more points you have, the more likely you are to obtain a work visa.
The HSK and university admissions
The HSK is a prerequisite for studying at any Chinese University, unless the course is taught 100% in English.
Depending on the university and the degree in question, candidates usually need to have an HSK level 4 certificate as the minimum language requirement for studying for an undergraduate degree, and a level 5 certification for postgraduate studies. More prestigious universities such as Peking University may even require level 6.
A higher level can also put you in a good position to obtain any type of Chinese government scholarship, so if you are looking to study a degree in Chinese, investing in the HSK is a must.
How long is it valid?
Although the HSK certificate has permanent validity, if you wish to use your HSK scores to apply for admission to a university in China, your scores are only valid for two years from the date you took the test. After these two years, you will need to retake the test in order to prove your current language level.
Ready to take it to the next level?
The HSK is great if you are looking for a concrete learning path that provides you with the opportunity to incrementally work towards a goal.
The best way to study for any HSK exam is to first obtain the HSK book series in order to prepare for all the different topics and vocabulary that are expected to appear in the exams. You will also need to book a test date at your nearest test site via the Chinese Testing International website in order to register.
Ready to embark on your own HSK journey? You can check out our online one-on-one Chinese classes and even schedule a free trial class.
CLI's teachers are very experienced when it comes to teaching all levels of the HSK, so whether you need to work towards an HSK certification or simply want a more structured way to improve your Chinese, they can help find the right path for you.
| Chinese | Pinyin | English |
| --- | --- | --- |
| 考试 | kǎoshì | test; exam |
| 生词 | shēngcí | new vocabulary |
| 汉语水平考试 | Hànyǔ Shuǐpíng Kǎoshì | HSK test |
| 及格 | jígé | to pass a test |
| 不及格 | bù jígé | to not pass a test |
| 话题 | huàtí | topic |
| 排行榜 | páihángbǎng | leaderboard |
| 中华人民共和国教育部 | Zhōnghuá Rénmín Gònghéguó Jiàoyùbù | Ministry of Education of the People's Republic of China |
| 奖学金 | jiǎngxuéjīn | scholarship |
| 成绩 | chéngjī | grades |
| 课本 | kèběn | textbook |
| 研究 | yánjiū | to research |
| 教授 | jiàoshòu | professor |
| 先决条件 | xiānjué tiáojiàn | prerequisite |
| 入学要求 | rùxué yāoqiú | admission requirement |
| 签证 | qiānzhèng | visa |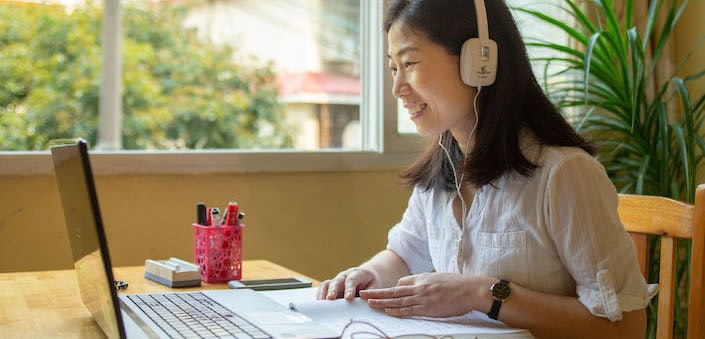 Free 30-minute Trial Lesson
Free 30-minute Trial Lesson
Continue Exploring