CLI's Top Five Recommended Chinese Textbooks
Picking the right Chinese textbook is an important part of any language learner's journey. With so many Chinese textbooks to choose from, finding one that fits your needs can be a challenge. Read this article to discover the best Chinese textbook for you.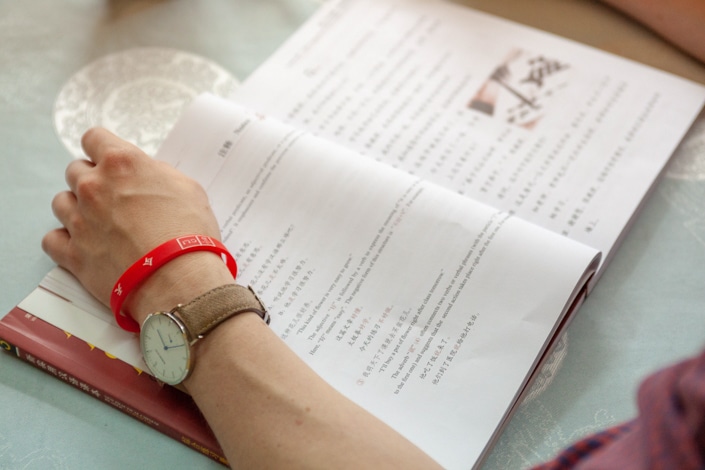 What are some of the best Chinese textbooks?
There is a myriad of Chinese textbooks to choose from. Which one you pick will largely depend on what aspect of your Chinese you're hoping to improve. Here are our top five recommendations:
1. Recommended textbook series for tracking progress: The HSK Standard Course Series
Published by Beijing Language & Culture University Press and authorized by the Confucius Institute Headquarters (Hanban), the HSK stands for 汉语水平考试 (Hànyǔ Shuǐpíng Kǎoshì, Chinese Proficiency Test).
The HSK series is a great place to start as they are based on the (only) official standardized proficiency tests for Mandarin Chinese in China.
If you are looking for a linear course that you can follow to gradually build up your vocabulary and track your progress, then this series is for you.
Starting with HSK level 1, these textbooks gradually increase in difficulty, eventually leading to every Mandarin learner's ultimate prize and the holy grail -  HSK level 6 (which is the highest level and the closest you can get to becoming "fluent").
The HSK series textbooks come with an accompanying CD which includes recordings of all the vocabulary lists, dialogues, and texts. Be aware that they are only printed in simplified Chinese.
Get the HSK Standard Course series on Amazon:
2. Best textbook series for complete beginners: Integrated Chinese by Cheng & Tsui
Published by Cheng & Tsui, this series consists of four different volumes, covering you up to the equivalent of HSK 4. All texts come with pinyin, and all texts come with both simplified and traditional characters.
Cheng & Tsui is one of the most popular textbook series used in high schools and universities outside of China, especially in the United States.
The Cheng & Tsui series come with accompanying workbooks, which provide a great way to reinforce all the content covered in the textbook. Their latest edition is also available as a web app version of the textbooks for those wishing to study the materials online.

Get the Integrated Chinese by Cheng & Tsui (Simplified Chinese) series on Amazon:
3. Recommended textbook series for continued learning: New Practical Chinese Reader
Published by Beijing Language & Culture University Press, this series comes with the choice of traditional or simplified Chinese character versions. There are six volumes in total that effectively cover everything from HSK 1 to HSK 6.
The New Practical Chinese Reader series covers more content than Integrated Chinese by Cheng & Tsui, but some students do not find the content as interesting. If you've already completed the Integrated Chinese series, the higher-level New Practical Chinese Reader textbooks are a solid choice to continue your studies.
Get the New Practical Chinese Reader (2nd Edition) series on Amazon:
No Vol. 5 Workbook
No Vol. 6 Workbook
4. Recommended textbook for business Chinese: 成功之道 Business Chinese for Success: Real Cases from Real Companies (2nd Edition)
Designed for Chinese readers of intermediate to advanced levels to further improve their language proficiency, Business Chinese for Success incorporates case studies of real companies doing business in China as its teaching materials.
Case studies include looks at multinational companies like Starbucks, Wal-Mart, and Lenovo.
The book succeeds by putting business Chinese instruction in a context relevant to most people engaging in business with China in the 21st century. Readers learn contemporary vocabulary that is actually in use in China today.
Text materials are in both simplified and traditional Chinese, with pinyin and English translations included as appendix at the end of the book.
Get 成功之道 on Amazon: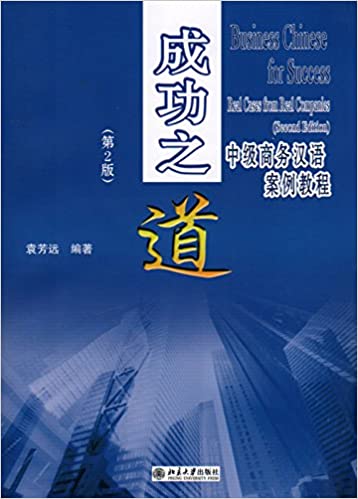 5. Recommended series for pleasure reading: Mandarin Companion
Mandarin Companion specializes in graded readers—a crucial and sometimes overlooked learning resource for language learners of all levels.
According to Mandarin Companion, graded readers are books or passages created specifically for foreign language learners that are written using carefully controlled words and grammar.
There are graded readers written in many languages, but in Mandarin Companion's case, graded readers are written for Chinese learners. Graded readers commonly take the form of novels and are written at a targeted difficulty level or "grade."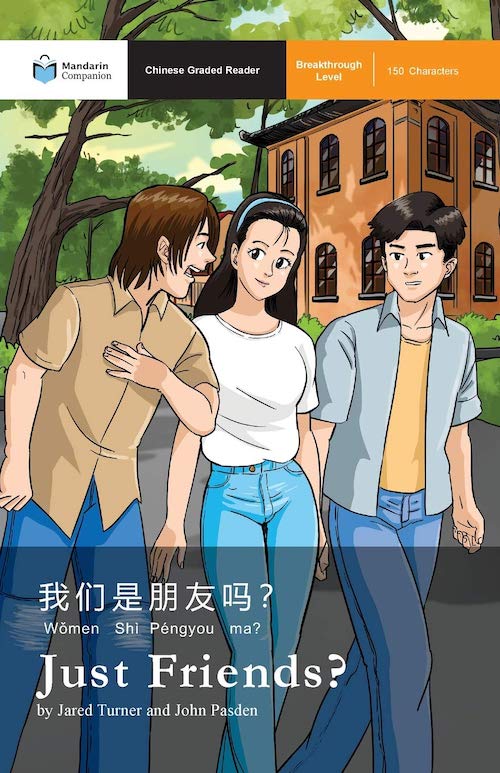 Mandarin Companion organizes its graded content into three levels: Breakthrough, Level 1, and Level 2.
Breakthrough is Mandarin Companion's entry level, designed specifically for emerging readers to master 150 unique characters. Each book is approximately 5,000 characters in length and uses simple vocabulary and grammar.
Level 1 includes 300 characters and adds an additional 150 unique characters onto the 150 characters from the Breakthrough level. Each book is approximately 10,000 characters in length and is written using carefully controlled vocabulary and grammar that is a small step up from the Breakthrough level.
Level 2 books add an additional 150 unique characters to the Level 1 300 core character set. Each book is approximately 15,000 characters in length and offers a manageable increase in grammar and vocabulary used over the Level 1 books. Many learners who are able to read Level 2 readers with adequate speed and comprehension find they perform well on the HSK 4 and the AP Chinese Exam.
Here are some of our favorites:
Breakthrough Level
Level 1
Level 2
Can I just learn from textbooks?
The short answer is no! Textbooks can be a great tool to improve your Chinese, but they are no substitute for having real conversations with native speakers or listening to authentic Chinese language content such as Chinese songs or TV shows. 
Textbooks can certainly help by providing a structured curriculum that allows you to progress in a linear manner, but it is also important to diversify your learning plan by looking for other ways to study Chinese, either online or in person.
Most learners also find that it's helpful to supplement the material found in textbooks with flashcards and electronic learning tools like Skitter.
A world of Chinese learning awaits
We hope you enjoyed reading about our top five Chinese book recommendations! Remember that at the end of the day, it's important to pick something that you enjoy reading. If you don't find the content interesting, you won't have much motivation to keep studying.
We recommend starting with these books, but don't be afraid to further explore all the different options and find something that really fits your interests. 加油!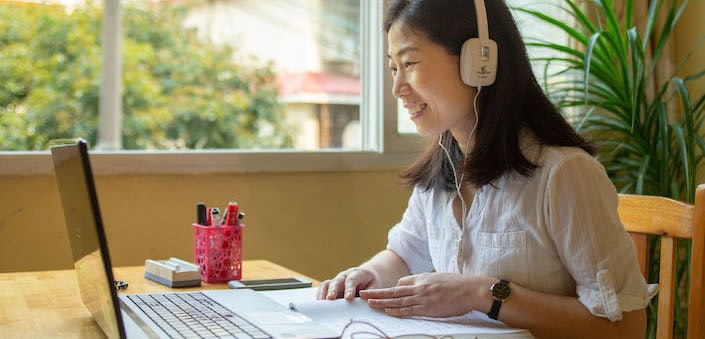 Free 30-minute Trial Lesson
Free 30-minute Trial Lesson
Continue Exploring