What Chinese TV shows should I watch to learn Chinese?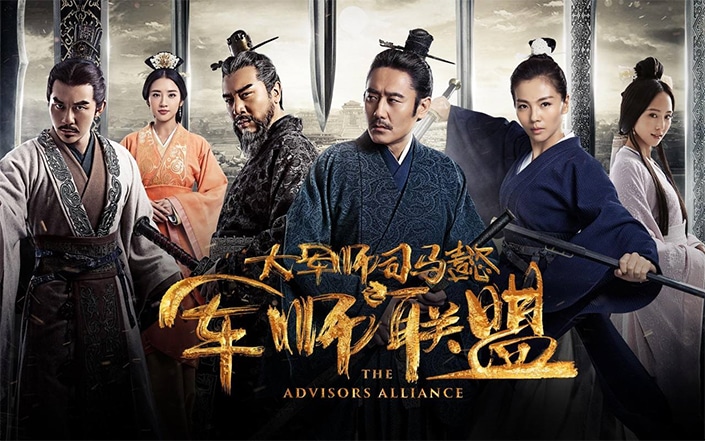 What should I watch to learn Chinese?
Watching TV shows is an amazing way to improve your Chinese reading and listening skills, and it is especially great for learning new vocabulary and experiencing the language in a very authentic way.
Nearly all Chinese TV shows and films are subtitled in Chinese characters, which is a great asset because you will familiarize yourself with the characters and their corresponding sounds. 
Watching anything from network TV shows to YouTube videos can help improve your Chinese language skills—there is a plethora of resources to explore.
However, the most important thing is to pick something that you really enjoy watching. This makes the learning experience pleasurable and provides you with the motivation to remain consistent. In our (humble) opinion, the following Chinese TV shows timeless classics.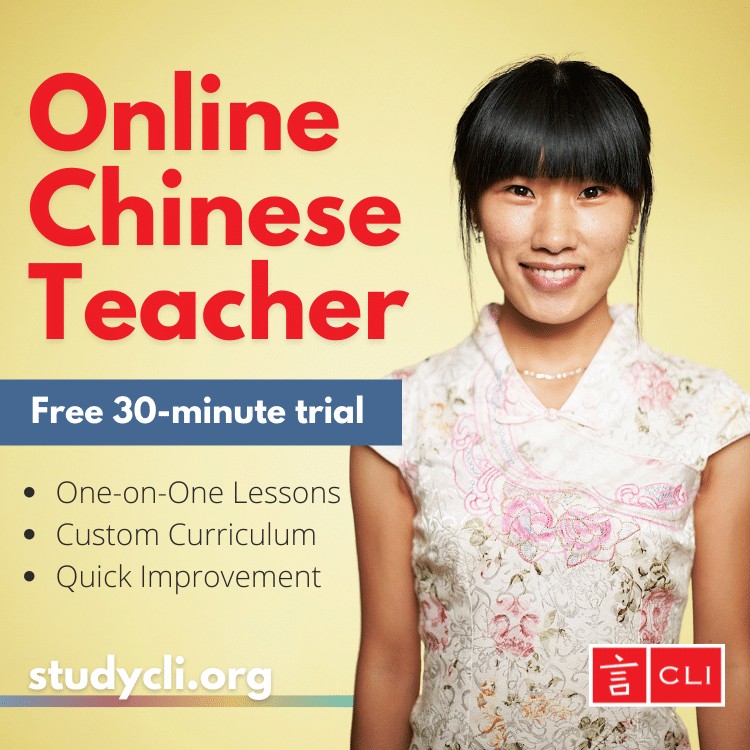 1. 后宫·甄嬛传 | Empresses in the Palace
Period dramas have gained immense popularity in China and Empresses in the Palace has been praised for being one of the best historical dramas broadcast in mainland China in recent years.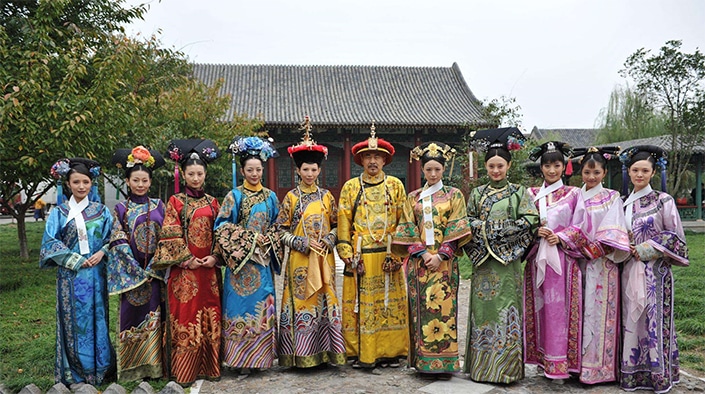 This series is great because it provides you with insight into the Qing dynasty (1636–1912) and the Imperial Chinese harem system (which consisted of eight classes of concubines). You can even see some of China's best actresses fight it out on screen. 
As of this writing in July 2021, you can access Empresses in the Palace on YouTube for free.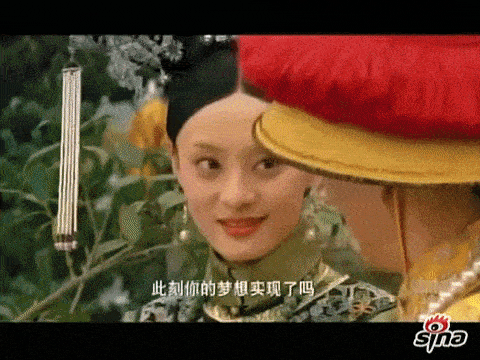 2. 你的孩子不是你的孩子 | On Children 
This show has won many awards in Taiwan and rightly so! It is sort of a Taiwanese version of Black Mirror, though it mainly focuses on consequences of social pressure and parental oppression, such as mental health breakdowns and suicide.
You can watch the series on Netflix depending on your location.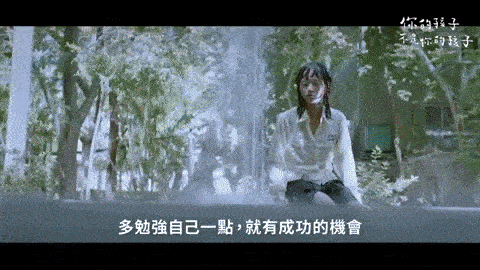 3. 夜空中最闪亮的星 | The Brightest Star in the Sky 
Perhaps a little corny for the older audience, this love story highlights the current issues facing "idols" in the Chinese music industry.
It explores China's entertainment business and taboo subjects such as dating within the music industry (something which is typically not allowed). 
The Brightest Star in the Sky stars Huang Zitao, a befitting actor for this series since he is an ex-member of the infamous K-pop group EXO who left the group to become a solo artist and actor in mainland China.
As of this writing in July 2021, you can access The Brightest Star in the Sky on YouTube with English subtitles!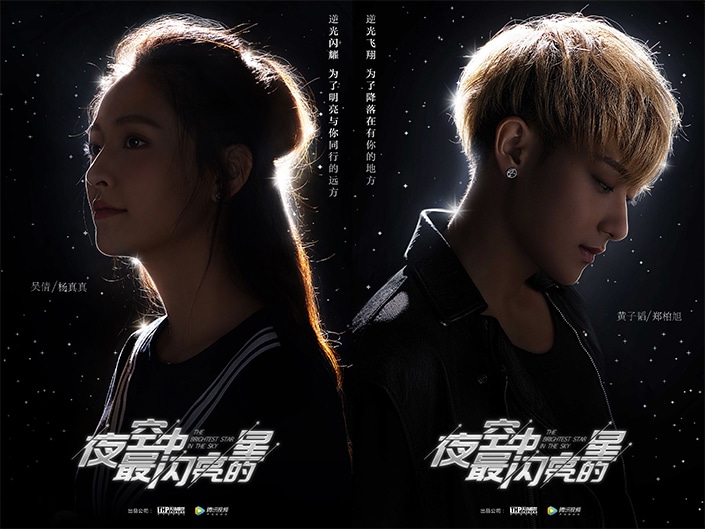 4. 琅琊榜 | Nirvana in Fire
Nirvana in Fire is a quintessential 武侠 (wǔxiá; martial arts) drama. This show was extremely successful, receiving a total number of 3.3 billion views as of this writing!
The series is also translated to and dubbed in many different languages. Depending on your current location in the world, is currently available on YouTube with English subtitles.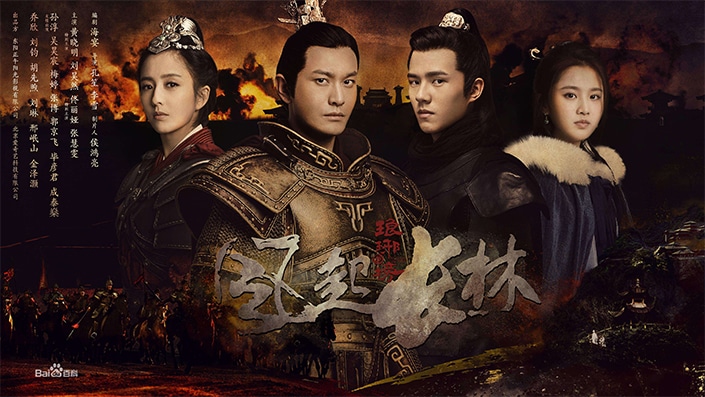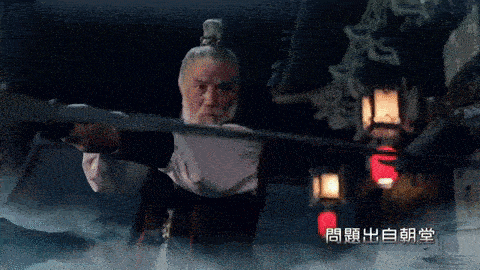 5. 欢乐颂 | Ode to Joy
Ode to Joy is a two-part series that tells the story of five modern women who live on the same floor of an apartment complex called "Ode to Joy" in Shanghai. It is fun and easy to follow and provides typical portrayals of the various types of modern Chinese women. 
The series also explores different sensitive subjects such as financial issues, being raised an orphan in Chinese society, and being a "leftover woman" or 剩女 (shèngnǚ).
You can watch the first series on YouTube for free.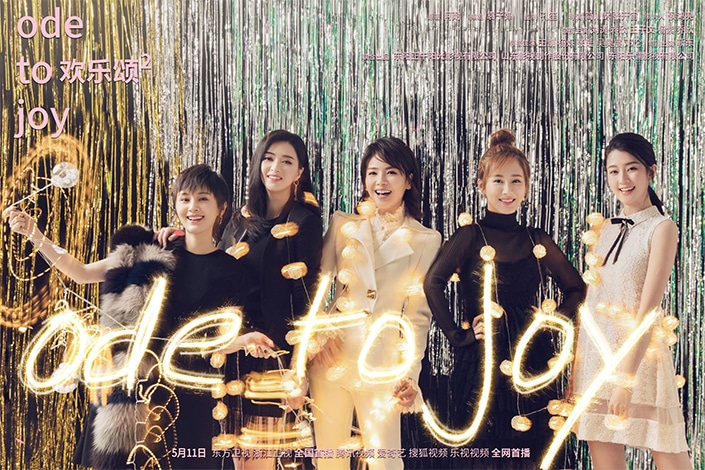 6. 如果蜗牛有爱情 | When a Snail Falls in Love
With over 1 billion views online, When a Snail Falls in Love was widely considered one of the best dramas of 2016. A mixture of crime and romance, it is quite short for a Chinese drama with only 21 episodes.
You can access the full playlist on YouTube.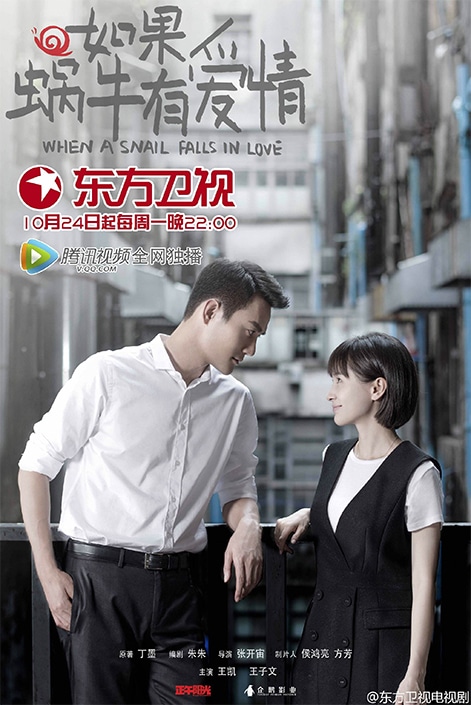 Talk Shows and Reality TV 
Reality TV and talk shows are another fantastic way to improve your comprehension of everyday Chinese conversations, as well as explore Chinese culture and popular opinion in general.
Here are our top suggestions:
1. 世界青年说 | A Bright World
Although this show officially ended in 2017, you can still find most episodes on YouTube. Each episode showcases a panel of young and handsome foreigners who are living in China. Each week the topic of discussion is different and each person discusses their own view on the topic at hand. 
This talk show is great for beginners—seeing foreigners from different countries speak fluent Chinese can be great motivation!

2. 非正式会谈 | Informal Talks 
Very similar to A Bright World, this show also consists of a foreign panel. Informal Talks is light and funny—another great choice for beginners.
A full playlist with all episodes is available on YouTube at the time of writing this article.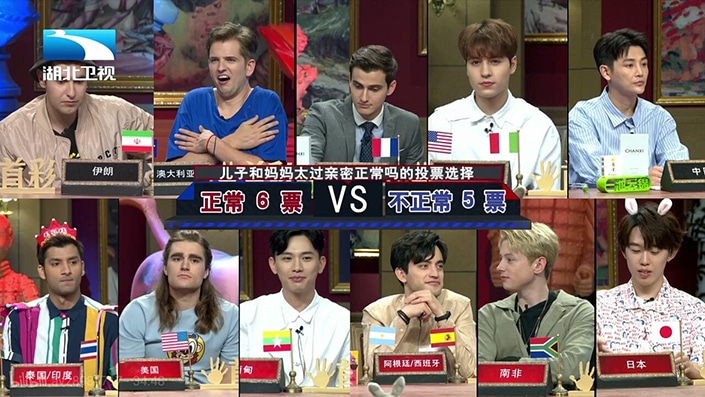 3. 天天向上 | Day Day Up 
This is arguably one of China's most popular talk shows. It first aired in 2008 and has been going strong ever since! The topics discussed are more complex and there is no foreign panel, making Day Day Up perhaps a better option for upper-intermediate and advanced learners.
You can watch episodes on the China HunanTV Official Youtube channel for free.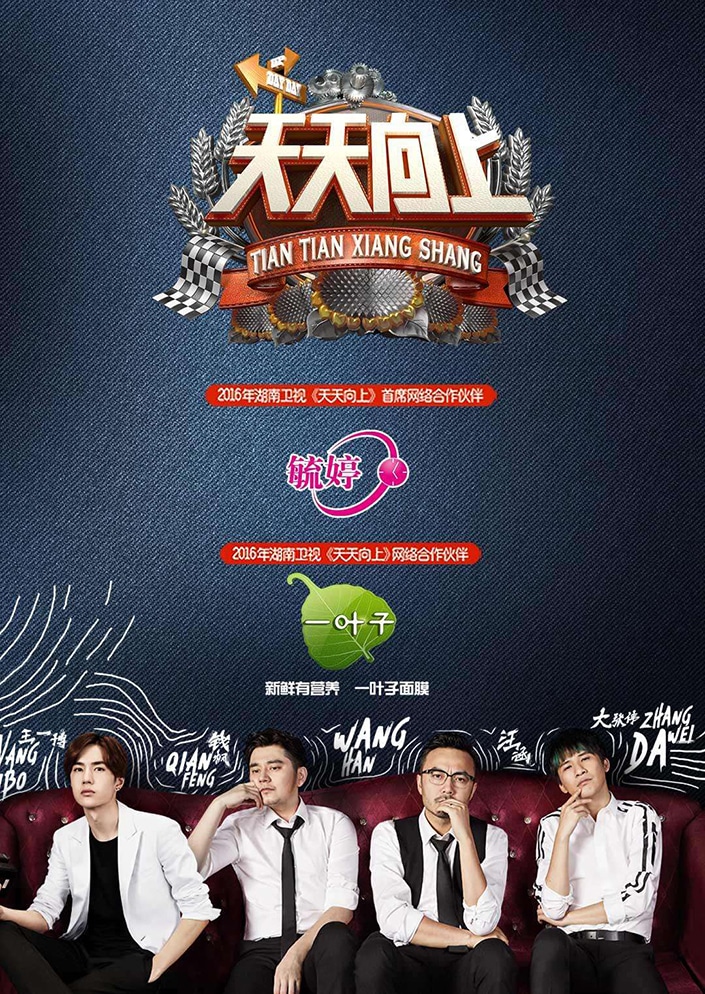 4. 壹周立波秀 | Mr. Zhou Live Show
Mr. Zhou Live Show is a talk show hosted by stand-up comedian Zhou Libo and is great for gaining insight into the unique sense of humor you're likely to encounter in China. This is probably on the more advanced side—especially with his Shanghainese accent—so don't feel discouraged if you don't understand Mr. Zhou's jokes!
You can watch an episode on YouTube to whet your appetite!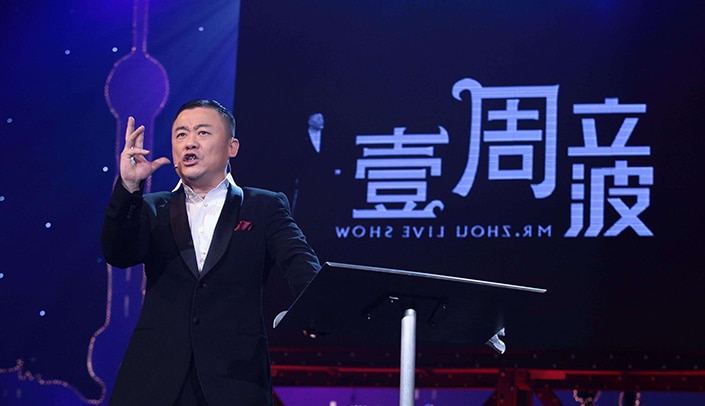 | Chinese | Pinyin | English |
| --- | --- | --- |
| 电视剧 | diànshìjù | TV series |
| 演员 | yǎnyuán | Actor |
| 浪漫 | làngmàn | Romantic |
| 感动 | gǎndòng | Moving, emotional |
| 广告 | guǎnggào | Advertisement |
| 播放 | bòfàng | To broadcast |
| 肉麻 | ròumá | Nauseating |
| 女主角 | nǚzhǔjué | Female role |
| 男主角 | nánzhǔjué | Male role |
| 古装剧 | gǔzhuāngjù | Costume drama |
| 脱口秀 | tuōkǒuxiù | Talk show |
| 武侠剧 | wǔxiájù | Martial arts drama |
Where can I watch Chinese TV shows?
Although it does not offer a full list of Chinese dramas currently available in China, Netflix is a great option if you are looking for more popular dramas and wish to also watch with English subtitles.
Youku is one of China's top-rated video streaming providers, alongside iQiyi, Sougou, and Mango TV. Many shows even come with simultaneous English and Chinese subtitles! Other international streaming sites such as Viki are also great for English-subtitled Chinese TV shows.
YouTube is also great for finding Chinese TV shows. A particularly useful aspect of YouTube is that after watching an episode or two, its algorithms will begin recommending more Chinese TV shows and films, making it easier to find new content.
Let the Show Begin!
Consuming Chinese media will help you gain a deeper understanding of modern Chinese culture and reinforce what you've already learned from your Chinese textbooks. It can also enhance your Chinese listening skills, and allow you to learn conversational Chinese and even slang.
Watching TV doesn't have to be a mind-numbing experience. Next time you want to watch your favorite show on the internet, why not consider watching something in Chinese instead? You will be surprised by how much you will learn.
Want to explore more aspects of Chinese pop culture? Check out our list of Chinese songs, our list of recommended Chinese podcasts, or our article on Chinese standards of beauty to learn more.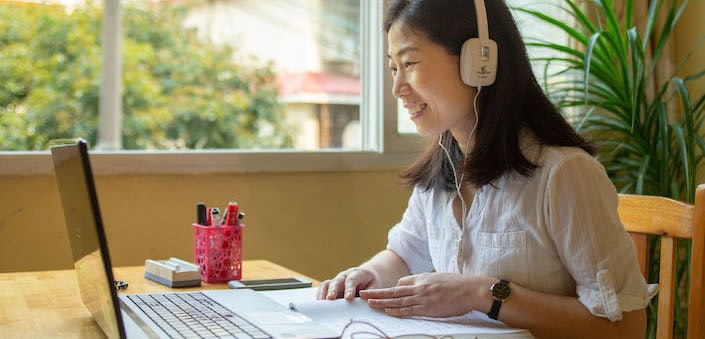 Free 30-minute Trial Lesson
Free 30-minute Trial Lesson
Continue Exploring