Welcome to the Future: Finding the Right Online Chinese Teacher in 2023
Luckily for Chinese language learners worldwide, location is no longer an obstacle to gaining useful language practice. No matter where you are, your language skills can 突飞猛进 (tūfēiměngjìn, improve by leaps and bounds)! All you need is the right online Chinese teacher.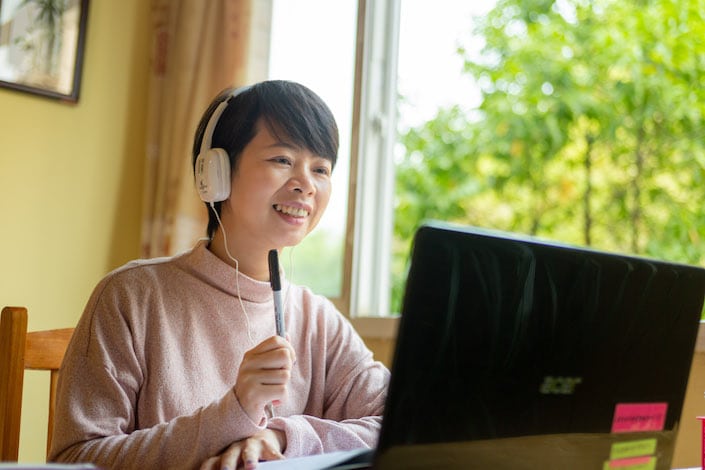 Flexible Scheduling, Affordable Pricing
Learn Chinese on the go with your own qualified Chinese teacher. CLI's team of carefully selected language instructors is here to guide you to your highest learning goals.
CLI is a center for Chinese language and cultural studies in Guilin, China.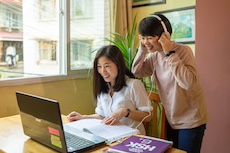 The benefits of hiring an online Chinese teacher
There's never been a better time to learn a foreign tongue, especially one as useful and widely spoken as Mandarin Chinese. Formal lessons are always a wise way to improve and practice, whether you're just starting out or are already quite proficient.
The future's so bright, you'll need sunglasses
Are you planning to study abroad or work in China? Perhaps you're hoping to make more international friends. Regardless of your future ambitions, chances are that no matter where in the world you live, travel or work, knowing how to communicate in Mandarin will help unlock new and exciting opportunities in the future.
Remember, if you put time into a regular language study routine now, you'll be able to sit back, relax and reap the benefits for years to come.
Expand your mind… literally
From enhancing problem-solving skills to improving memory function, the cognitive benefits of learning a foreign language are well established. According to one study, speaking Mandarin requires more brainpower, since speakers of the language must use both of the brain's temporal lobes, while other languages like English only trigger activity in the left hemisphere.
By integrating online Chinese lessons into your daily or weekly schedule, you'll keep your mind young and sharp as you progress through the other demands of your daily life.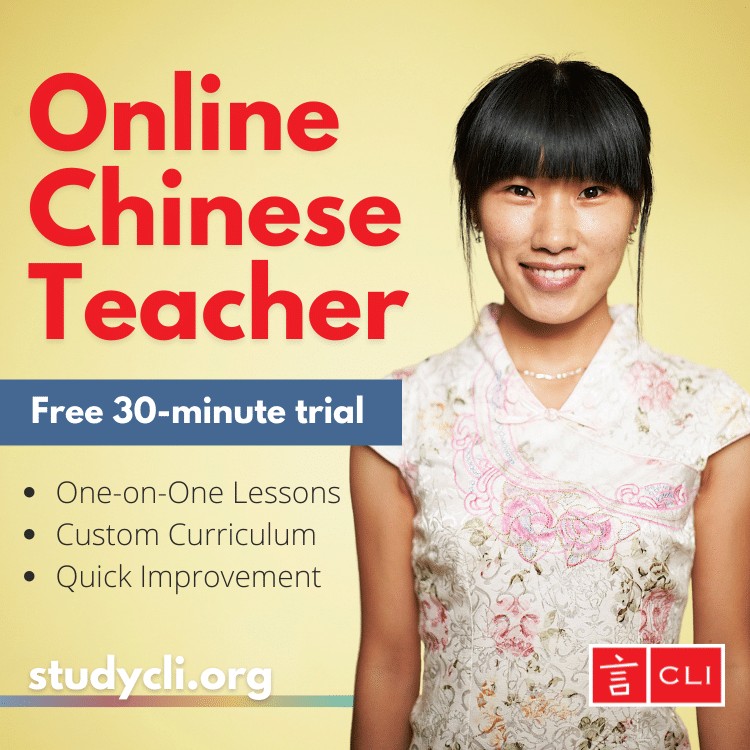 Online practice makes perfect
Consistent practice is necessary to maintain and advance your language skills, since you can never speak Chinese too well (trust us, we've tried). That said, it can be difficult for many learners to balance their studies with other responsibilities, such as work, school and family.
Working with an online Chinese teacher is hands-down the most convenient way to ensure that your Chinese keeps improving, since virtual lessons provide valuable practice without necessitating travel.
Rather than having to visit a foreign country or drive across town to attend an in-person class, online classes provide flexibility to meet with a Chinese teacher anywhere, anytime. Because of their convenience and affordability, online lessons provide the most effective and realistic pathway to fluency for many learners.
How to find a Chinese teacher and hold class online
So, you're ready to begin studying with an online Chinese teacher… now what?
The easiest way to begin your online Chinese learning journey is to schedule a free trial lesson with one of CLI's experienced teachers via our website. Our team will then contact you to confirm the details of your first lesson within 48 hours of receiving your request. Note that classes can be held on Zoom, Skype, WeChat, or any other video or voice conferencing platform of your choosing. 
During our first meeting, your CLI teacher will conduct an informal language evaluation to assess your Chinese level and discuss your goals and future plans for learning and using Chinese. Our team will then create a customized study plan based on your unique level and goals, including recommending Chinese textbooks and materials.
Throughout your lessons, your teacher will guide you through your course material, utilize screenshare functions, and share relevant media in order to create an effective virtual classroom that mimics an in-person study experience.
After setting up your weekly schedule, all that's left to do is simply show up online during the agreed meeting time from anywhere in the world with a decent internet signal. 就是这么简单 (Jiùshì zhème jiǎndān; It's that easy)!
Getting the bang for your buck with online lessons
Now that you're spending time, energy and money on online Chinese lessons, how can you be sure you're getting enough out of all that you're putting in? In order to maximize the benefits of your virtual studies, it's essential to cultivate the habit of practicing your newfound language skills outside of class.
Utilize Graded Readers
CLI's Graded Readers are the ultimate reading and listening comprehension complement to your synchronous lessons. Categorized by HSK level, these free Mandarin study resources feature short stories, cultural insights, contemporary social topics and more.
Each reader comes complete with traditional and simplified Chinese versions of the text, comprehensive audio, insightful grammar explanations, and a handy downloadable PDF.
Check out our growing collection of Graded Readers and stay tuned for new content! 
Meet more native speakers
While formal lessons are an integral component of any study routine, building a habit of chatting with native speakers outside of class will help propel you along the road to Mandarin fluency.
For learners currently based in China, finding locals to talk with is 易如反掌 (yìrúfǎnzhǎng; a piece of cake).
However, if you're not currently in China, try seeking out a Mandarin-speaking community wherever you are at the moment. Remember, there are over 50 million Chinese expatriates living abroad and significantly more people who speak the language fluently. Many of them are also interested in meeting new local friends and sharing language and culture, so don't be shy about getting the conversation started.
Fully immerse yourself
While working with an online Chinese teacher is a great choice, full language-immersion in a Chinese-speaking setting is undeniably the best way to learn Mandarin quickly and comprehensively.
From the natural conversations happening around you at the park, to the 汉字 (Hànzì; Chinese characters) blinking on street signs as you walk home from dinner, the language environment 
provided in China (particularly in small cities where English is less common) is simply unparalleled. Temporarily "forgetting" your native language and diving headfirst into life in China will help you immensely along your study journey.
When time and resources allow, consider an intensive option like CLI's Immersion Program in Guilin ​​— you may even have the chance to meet your online Chinese teacher in real life!
Online Chinese teacher vocabulary
| Hànzì | Pīnyīn | Definition |
| --- | --- | --- |
| 辅导老师 | fǔdǎo lǎoshī | tutor |
| 网络课程 | wǎngluò kèchéng | online lessons |
| 互联网 | hùliánwǎng | internet |
| 信号 | xìnhào | (phone or internet) signal |
| 突飞猛进 | tūfēi-měngjìn | improve by leaps and bounds |
| 远程学习 | yuǎnchéng xuéxí | remote learning |
| 方便 | fāngbiàn | convenient |
| 作息时间 | zuòxīshíjiān | daily routine |
| 培养习惯 | péiyǎng xíguàn | to form a habit |
| 学习资料 | xuéxí zīliào | study materials |
| 易如反掌 | yìrúfǎnzhǎng | a piece of cake; very easy |
| 语言沉浸 | yǔyán chénjìn | language immersion |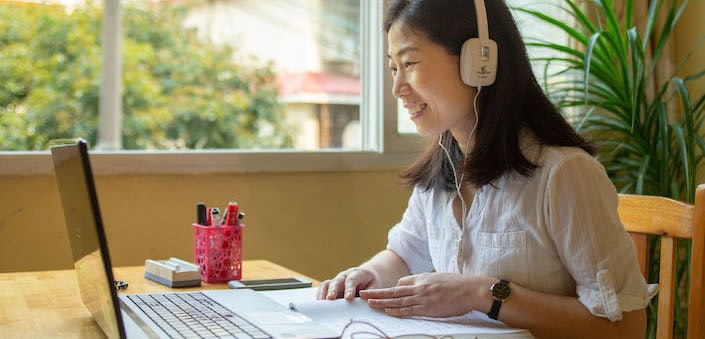 Free 30-minute Trial Lesson
Free 30-minute Trial Lesson
Continue Exploring