Work in China: A Comprehensive Guide to Working in the Middle Kingdom
Thinking about building a career in China? There are tons of compelling reasons why working in the Middle Kingdom might be one of the wisest decisions you ever make. There are also plenty of important factors to consider before making the leap. Read on for everything you need to know about how to work in China and thrive while doing it.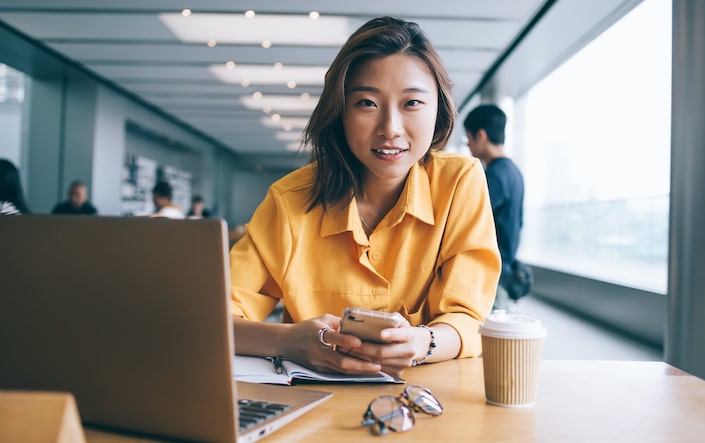 Why work in China?
We're well into the 21st century and it is now common knowledge that China is a major international player. It makes sense, therefore, that the Middle Kingdom tops many expats' lists of foreign countries in which to live and work. 
CLI's western team members have over 30 years of combined experience working as expats in industries and cities across the country. Through our challenges and triumphs, we've all gained valuable professional experience, grown as individuals and are thankful to our younger selves for making the decision to work in China. 
The stuff of Chinese dreams
In China, it is common for almost anyone with a good idea and enough motivation to found their own startup or business. Additionally, the rise of individualism in China has led more and more young people to chase their career dreams, spurring competition and advancements in industries across the country.
For expats looking to work abroad, a job offer in China is an opportunity to be surrounded by some of the world's most innovative and energetic minds, with inspiring new projects sprouting up daily. In new companies and long-standing establishments alike, many employers are seeking foreign staff to contribute their unique skills. That might just be where you come in.
All about the Benjamins — er, the Mao Zedongs!
In order to attract and keep talent, salaries paid to foreign professionals across most fields in China are usually above and beyond standard local wages.
These higher-than-average salaries are complemented by the relatively low cost of living in many cities. Thus, expat professionals in China often enjoy comfortable living standards that may even be more luxurious than those of their home countries. 
Nowadays, average salaries for foreigners generally range from 20,000-30,000 (or significantly more) depending on qualifications, industry and city. Rent, which is usually several thousand RMB per month, is sometimes included in employees' compensation packages.
Daily living expenses, utilities and miscellaneous bills can be taken care of with a few hundred RMB per day, or way less if you're thrifty. 
On this budget, you'll have enough disposable income to save, invest, splurge on nightlife, or take yourself on vacation to one of China's many beautiful destinations during your time off. 
While money sure isn't everything in the quest for career happiness, it is an important consideration and one of the most attractive reasons that many skilled expats call China home. 
Landscapes and languages
The vast majority of foreigners working in China will tell you that their favorite part of the day is when office hours end.
The allure of adventure and promise of immersion in a fascinating society rich with over two-thousand years of history are what draw many international visitors to the country in the first place. Securing a job in China is a ticket to accessing all of it, all year long. 
In addition to visiting UNESCO heritage sites and cosmopolitan megacities, many expats invest their free time in learning Chinese. Since there's no better way to improve your communication skills than by living in the target country, working in China is the key to 24/7 language immersion and, eventually, Chinese fluency.
With so much to see, do and learn during your free time, you'll almost forget all about that pesky four letter word, "work."
Careers in China for foreigners
Now that we've thoroughly convinced you to add a Middle Kingdom career move to your to-do list, let's continue on to the most pivotal question of today's article: what jobs are there for foreigners to do in China? 
Jobs in education
Education has long been one of China's most esteemed cultural values thanks to the influence of Confucianism, an ancient system of ethics that permeates many aspects of modern society. 
English education, specifically, is a top priority for families and students. The language was added to the 高考 (gāokǎo), China's national college entrance exam, in 1978 and was made a compulsory subject in the national curriculum in 2003.
Extracurricular lessons at cram schools and private language centers have also traditionally been an important part of most Chinese students' daily schedules. 
As you may have guessed, the vast majority of foreigners employed in China work as English teachers or teach other academic subjects in English. Teaching jobs are available in almost all cities and at all school levels, from kindergartens to private highschools to adult education centers and everything in between. 
In order to qualify to be a foreign teacher in China, you typically need a bachelor's degree and either a TEFL certification or at least two years of teaching experience. In general, native English speakers are preferred, though this requirement is not absolute. Check out our visa section below for more information on the legal requirements for teaching in China. 
Foreign teachers in China are usually well-paid and often receive competitive benefits like furnished apartments, annual flight reimbursements, lengthy paid vacations, semester-end bonuses and more. Teaching can also be an adventure and a fantastic way to broaden your horizons, particularly if you teach English in a smaller city like Guilin. 
Since there's no shortage of education-related jobs in China, teaching is an advantageous choice for qualified applicants, whether you're looking to teach professionally or leverage the opportunity as a stepping stone to your next job. 
Jobs in other fields
Teaching careers aren't right for everybody and many expat professionals come to China to work in industries besides education, cashing in on the skills they've acquired previously. 
Such jobs are often in multinational companies with Chinese offices or foreign-invested enterprises based in China's super cities (超一线城市 chāo yīxiàn chéngshì) of Shanghai, Beijing, Shenzhen and Guangzhou, or first-tier cities (一线城市 yīxiàn chéngshì) like Tianjin, Nanjing and Chengdu. 
Fields commonly seeking expats to fill entry, mid-level and management positions include, but are not limited to:
Writing, editing and translation

Trade and commerce

Marketing

Education consulting   

Technology 

Manufacturing 

Finance 

Product design 
Be your own boss
Got a vision? Over the past decade, more and more international entrepreneurs have started their own businesses in China, either independently or in collaboration with local partners.
Setting up a legal entity as a foreigner in China is, without a doubt, a complex and time-consuming process. However, it can be lucrative and rewarding once you successfully jump (or perhaps stumble) through all the necessary bureaucratic hoops.
Since opening up a company in China is a serious commitment, do your research first to decide if it's a challenge worth taking on. One of the best resources available to foreign entrepreneurs and businesspeople in China is the China Law Blog. 
Landing the right gig
Understanding what jobs are available in China is only half the battle; now it's time to figure out how to go about getting one. Fortunately, we've listed a few tried and tested methods to help you find work.
关系 | Guānxi
Do you have a basic understanding of Chinese culture? If so, then you likely understand the importance of 关系 (guānxi). Literally translated as "relationships," guanxi refers to social connections and utilizing one's network to access certain opportunities.
Guanxi is considered to be at the heart of business culture in China and this sentiment also rings true when it comes to finding a job. 
If you're already living in China or have a network of Chinese connections, your first step towards employment should be to see if your Chinese friends, classmates, former teacher's great uncle, or anyone in your social network knows someone who (knows someone, who knows someone, who — you get the idea) is hiring in your preferred field. 
Note that in Chinese culture, where an insider versus outsider distinction permeates social trust, many people prefer to work with someone who has been introduced by a member of their existing social circle.
No guanxi yet? No problem! Consider first studying at a Chinese university or language school to make Chinese friends, get your bearings and gain experience navigating social life in China. Once you're on the ground and have made a few connections, possible work opportunities may arrive quickly. 
Job websites and boards
If you don't happen to be in China at the moment, there's still plenty of hope for landing your perfect job. There are many useful English-language job websites to help prospective employees find work in China. Such sites can help you secure teaching and non-teaching gigs across the country. In many cases, it's possible to apply for jobs in China no matter your current geographic location. 
Below is our shortlist of top websites listing job opportunities for foreigners in China: 
The world of WeChat: Group chats and official accounts
Although China is more connected to the rest of the globe now than it has been for many years, it remains largely shut off from the global Internet due to a complex system of censorship known as the Great Firewall. This system blocks many well-known sites, including Google.
To compensate for lack of access to the global web, China has developed its own network of websites and apps, sometimes referred to as the "intranet." Learning to navigate the world of the Chinese Internet is essential for those looking for a job in China, and WeChat is a great place to start.
If you don't know what WeChat is yet, then you must be living under a 石头 (shítou; rock). Not only is WeChat the preferred platform for texting and calling in China, it's also used to accomplish daily tasks like paying bills, calling cabs, hiring housekeepers and oh so much more. 
WeChat is also a fantastic resource for connecting with Chinese and international community members through specialized groups called 微信群 (Wēixìnqún), chatroom communities that hold up to 500 users per group.
Dynamic and ever-evolving, WeChat groups are used to exchange information and are also regularly filled with job postings. 
While many groups are free to join, if you're looking for a channel that only posts about jobs, consider paying a small subscription fee to join a monitored group, like one facilitated by https://jobtube.cn/ (WeChat ID: OneTubeDaily). 
In addition to utilizing WeChat groups, following official WeChat accounts (公众号 gōngzhònghào) is a helpful way to keep track of new work openings in China. Popular WeChat official accounts like GICexpat, JobsCINA and Totally C regularly publish China-based job directories geared towards the expat community.
Other avenues for professional advancement
Not everyone is seeking the serious commitment that comes with a full-time job. Whether you're looking to gain professional experience in a more flexible setting, embark on an adventure with little-to-no strings attached, or you lack the credentials needed to get hired for a full-time job right away, you can likely find your fit in China by interning or volunteering. 
Internship opportunities
Internships 实习 (shíxí) are a prime choice for students, short-term committers or anyone looking to accumulate the valuable professional experience needed to lay a foundation for their future career. 
Fortunately, many companies are willing to bring on an extra set of helping hands by hosting interns in a variety of roles. Because hiring an intern is less of a commitment for employers, you may even be able to score some especially unique opportunities in localized or international firms that a traditional job search wouldn't afford. 
Note that internships in China aren't usually paid, but depending on the company you may be provided with a modest stipend to cover food, transportation and basic accommodation. 
Head over to CLI's partner, goabroad.com, for the latest on internship opportunities in China. 
Caption: Interning in China is a great way to gain valuable professional experience. 
Volunteer opportunities
Ready to earn some good karma? Working as a volunteer (志愿者 zhìyuànzhě) is a noble way to spend your time by giving back to the community. It's also a channel for accessing meaningful opportunities that you might not be afforded in a traditional salaried position. 
If you have some extra time on your hands and growing your bank account isn't a top priority at the moment, there are plenty of courses for putting your kind heart to good use in China. Volunteer opportunities often include teaching in rural or underserved regions, caring for the elderly or disabled at social welfare centers and handling administrative tasks at hostels or community centers.
As a volunteer, you likely won't earn any cash. Instead, you'll trade your services for room, board, and possibly other benefits like Chinese lessons. A few months of volunteer experience can also be a great resume-builder and demonstrate to prospective employers that you're willing to put time and energy into uplifting others. 
Check out gooverseas.com to scope out your next volunteer opportunity in China.
Visas, requirements and the nitty-gritty
While career pathways in China can be flexible and diverse, certains aspects are non-negotiable. 
Whether you're teaching English in a rural village or working as a financial consultant in one of the country's cosmopolitan coastal cities, you will need a visa (签证 qiānzhèng) to work legally in China. Visas can be applied for at a Chinese embassy in your home country and applications generally require an invitation letter from your employer or host. 
Z visas, the most common kind of visa for foreigners working in China for more than half of a contract year, require an authenticated university diploma, a clear criminal background check issued by your home country, a clean medical report and a legal working contract. 
Some individuals who travel to China for short-term work or internship purposes obtain M visas or F visas, which allow multiple entries into the country and also require an invitation from a Chinese business entity. 
High-level personnel or those possessing professional skills considered by the Chinese government to be in high demand may also consider applying for an R visa.
Since visa policies in China change quickly, we recommend consulting a professional visa agency, like Swift Passport and Visa Services, for the most up-to-date regulations.
Tips for scoring the job
Working in China is desirable for many international professionals and competition for certain coveted positions can be fierce. Sharpening your resume by accumulating as much relevant work experience as possible can help ensure the odds are ever in your favor. 
In addition to simply being a qualified candidate, another tried and tested way of proving your credibility to future employers in China is by knowing the local language.
If similarly-impressive resumes from two outstanding candidates land on the desk of a Chinese company's HR rep, they'll naturally look to see which contender is more likely to get on well with the local team. The prospective-employee with a stronger understanding of Chinese language and culture will surely come out victorious.
If you're looking to work in a Chinese company, invest time building a basic Mandarin foundation or strengthening your current abilities by taking Chinese classes online or in person.
Preparing for a Chinese-language job interview and developing a Mandarin version of your resume are also wise tactics that will help increase your chances. 
Not only are you more likely to be hired by your dream company in China if you're well-informed on Chinese language and culture, but you're all the more likely to succeed in your new role.
As seasoned veterans of the Chinese workplace will surely tell you, culture shock in the office can hit you like a ton of bricks if you don't know what to expect. 
Western vs Chinese work culture
One major difference between Western and Chinese work culture is that personal and professional boundaries can be somewhat blurred in China.
It is common and generally expected for employees to answer work texts and finish work-related tasks on evenings and weekends, well after they've left the office. Note that this principle usually doesn't apply to foreign educators with clearly stipulated teaching and office hours, however.
Even when they're not directly for business's sake, work-related activities often occur in the form of dinners out with the boss or KTV nights at the local bar with colleagues.
While these might be presented as optional team-building activities, if you're serious about climbing up the ladder and making a good impression in your new Chinese company, it's wise not to turn down such invitations.
Master the art of 面子 (miànzi)
The significance of face (面子 miànzi) and hierarchy is another lesson that many foreigners working in China will learn at some point or another. Dressing professionally, obeying your supervisor and being sure to never embarrass your superiors no matter what are all habits that will serve you well. 
Differing communication styles can also be tricky for some foreigners working in China.
While the straightforward exchange of opinions is commonplace in the West, the Chinese often choose more indirect methods of sharing their thoughts and concerns. Be sure to listen carefully to both what is said and left unsaid by your Chinese business counterparts. 
The role that these social nuances will play during your experience largely depends on the nature of your workplace and occupation.
China welcomes you!
Remember that no matter what, keeping an open mind and viewing your career in China as an educational opportunity in addition to a professional one will help you succeed no matter your industry, job title or professional goals.
On behalf of the CLI team, we wish you great success working in China. 中国欢迎您 (Zhōngguó huānyíng nín; China welcomes you)!
View this post on Instagram
Chinese vocabulary for working in China
| Hànzì | Pīnyīn | Definition |
| --- | --- | --- |
| 事业 | shìyè | career |
| 职位 | zhíwèi | position |
| 行业 | hángyè | job industry |
| 超一线城市 | chāo yīxiàn chéngshì | super first-tier cities (Shanghai, Beijing, Shenzhen and Guangzhou) |
| 一线城市 | yīxiàn chéngshì | first-tier cities |
| 关系 | guānxi | social connections; relationship |
| 招聘 | zhāopìn | to recruit for a job |
| 找工作 | zhǎo gōngzuò | to look for a job |
| 微信群 | Wēixìnqún | WeChat group |
| 公众号 | gōngzhònghào | WeChat official account |
| 实习 | shíxí | internship; to intern |
| 志愿者 | zhìyuànzhě | volunteer |
| 签证 | qiānzhèng | visa |
| 面试 | miànshì | interview |
| 简历 | jiǎnlì | resume |
| 文化冲击 | wénhuà chōngjí | culture shock |
| 面子 | miànzi | face (i.e., saving or losing face) |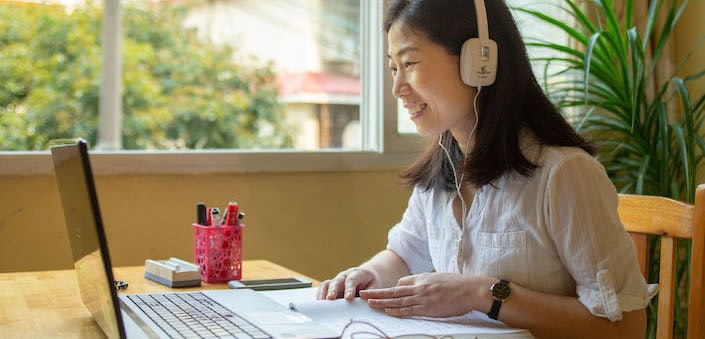 Free 30-minute Trial Lesson
Free 30-minute Trial Lesson
Continue Exploring