Introduction to Simplified Chinese Characters
Most Chinese characters look complicated to the outside observer, but not all characters are created equal. There are two main Chinese writing systems, traditional and simplified.
Traditional characters are based on historical Chinese writing systems with roots tracing back millennia, whereas simplified characters are those same traditional characters, but with many simplified so that they are easier to read and write.

Where are simplified characters used?
Simplified characters are the official Chinese written script of mainland China.
Yet despite being invented in China, simplified characters are also used elsewhere. Children studying in Malaysia and Singapore all learn simplified Chinese characters.
It also wouldn't be surprising to see simplified characters being used in Hong Kong or Taiwan, and even some Japanese Kanji resemble simplified Chinese. While traditional characters were once the only choice for books and texts, nowadays the majority of the contemporary Chinese text is simplified.
Does Mandarin use simplified or traditional characters?
People often say they want to study "simplified Mandarin," and others often ask whether Mandarin Chinese is traditional or simplified. Unfortunately, there isn't a simple answer. It is important to remember that in Chinese, the writing system and the spoken language aren't as interlinked as they are in a language like English.
The clear separation between the written and the spoken language means that "simplified Mandarin" is a misnomer. It is better to refer to Mandarin, which is the standard Chinese dialect spoken in mainland China, and simplified Chinese characters, which are used to write Chinese and which, because Chinese is not phonetic, can be used to write both Mandarin and other dialects.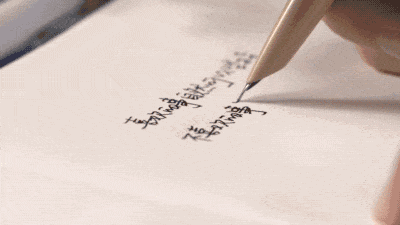 In mainland China, the dialect of Chinese known as Mandarin is studied using simplified Chinese characters, and in Taiwan, Mandarin is studied using traditional Chinese characters.
Simplified characters are not officially used to write down any language other than Mandarin, whereas traditional characters are still often used to write the southern dialect known as Cantonese, and historically have been used to write both Korean and Vietnamese.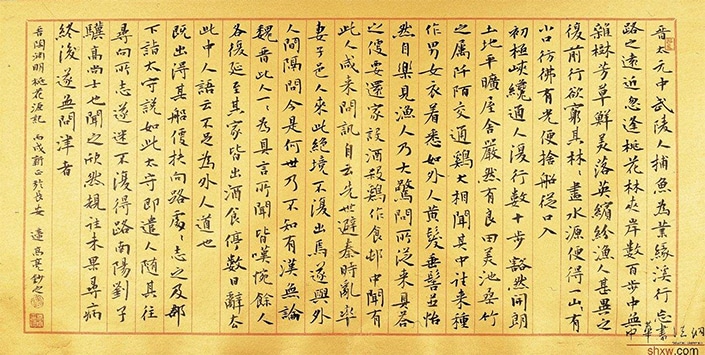 Another common point of confusion revolves around the question of whether all characters in simplified Chinese are different from their traditional Chinese counterparts.
While the simplifications changed many of the most commonly used Chinese characters, many characters were left unchanged. Characters like 字 zì were already quite simple and weren't adjusted, while others like 弊 bì were uncommon enough that they were also left untouched.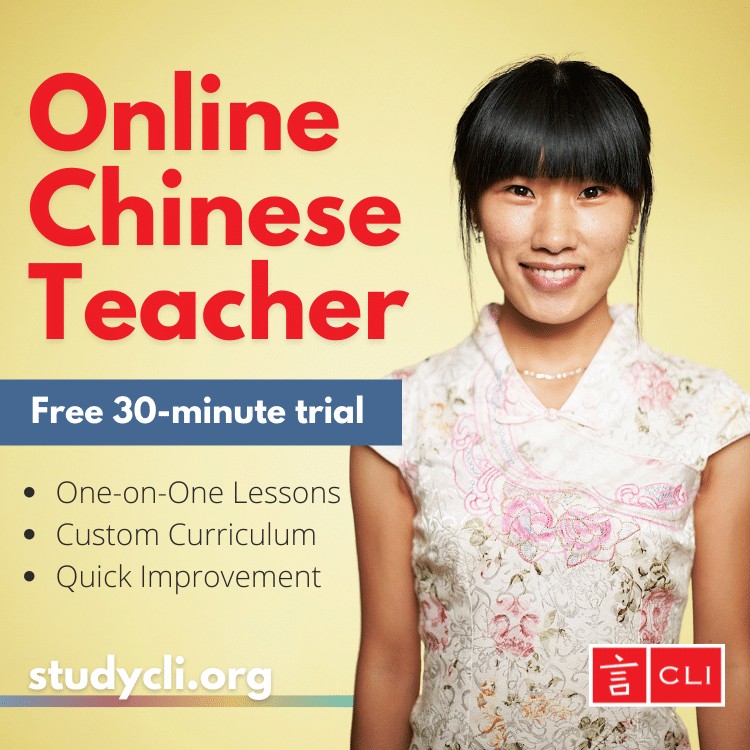 Why Don't We Just Use Traditional Characters?
Simplifications to Chinese characters have been in use for almost as long as written Chinese has been around.
A common early example of simplification is cursive handwritten Chinese, which has incorporated simplifications since the Qin dynasty (221 - 206 BC). However, until the 20th century, such simplifications were limited to handwritten notes and rarely made it into official documents.
It may surprise you, but many of the early arguments for the simplification of Chinese characters were economic in nature. In the early 1900s, China under the Qing dynasty was seen as falling behind the rest of the world, and many believed that the complexity of the Chinese language was partly to blame.
Famous Chinese author Lu Xun (鲁迅, Lǔ Xùn) said: 汉字不灭,中国必亡 Hànzì bù miè, Zhōngguó bì wáng, which can be roughly translated as, "If Chinese characters aren't destroyed, China will die."
At the time that Lu Xun was writing, simplified characters didn't exist yet. When he refers to Chinese characters, he was referring to the notoriously complex traditional Chinese characters. Lu Xun believed that the complexity and difficulty of the character system was acting as a barrier to literacy and holding back China's development.
It is important to realize that, as late as 1950, the literacy rate in China was only 20 percent. This was partly due to the poor state of the education system, but was also thought to be partially due to the complexity of the characters students had to learn.
Low literacy, in turn, hurt economic development across China, as there is a very strong link between literacy and economic growth. Being able to read and write allows citizens to pick up knowledge and skills, which in turn enables individuals to contribute more to the economy. Simplified characters were introduced in part to try to boost economic development.
The History of Simplified Chinese Characters
At the turn of the 20th century, the classical literary method of writing Chinese, known as 文言文 wényánwén, fell out of favor. Instead of having a different set of grammatical rules for written and spoken Chinese, people began to write Chinese as it was spoken.
While this change greatly simplified reading and writing, allowing virtually any well-educated person to produce and consume literature, it did not bring literacy to the vast majority of Chinese people.
In the 1950s, shortly after coming to power, the Communist Party of China undertook huge educational reforms, aiming to foster economic growth by improving literacy. As part of these reforms, the Chinese government introduced the first round of Chinese character simplifications in 1956.
In the 1970s and 80s, both Singapore and Malaysia also adopted the simplifications made by China into their own Mandarin curriculums. While Classical Chinese is still taught to Chinese children today during Chinese literature classes in mainland China, most documents are no longer written in Classical Chinese.
It is difficult to tell precisely what effect the character simplification had, as it was just one measure out of many included in the Chinese government's overall program of education reform. However we do know that the reforms as a whole had the effect of increasing the literacy rate to 65 percent by 1982, and to over 97 percent today.
How Were Chinese Characters Simplified?
Three main methods were used to make Chinese characters easier to read and write. The focus was on simplifying more common characters, as that is where it was believed that simplification could have the greatest impact.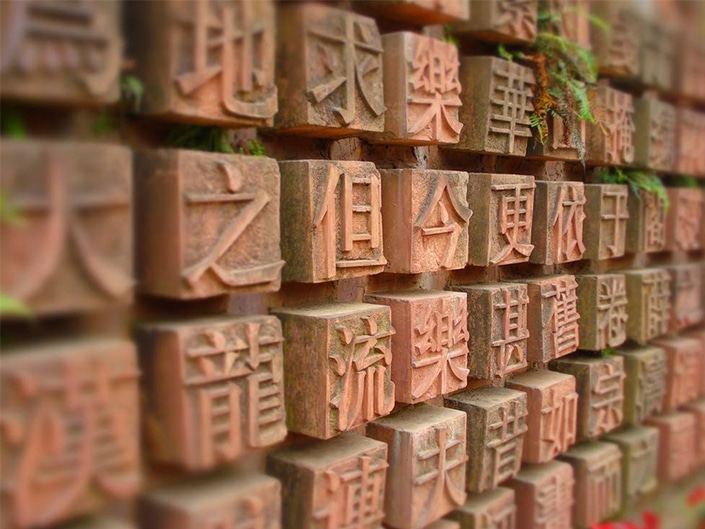 1. Simplify the structure of characters
These simplifications involved elements being removed and changed. There are lots of ways this was done, but the general idea was the same.
For example, 齒 chǐ became 齿 chǐ, with all but one of the elements in the box at the bottom removed. This process of simplification made the character less complex by 7 strokes, making it both easier and faster to write.

Another example is the character 貝 bèi, which became 贝 bèi. In this example, the entire character was simplified, and the strokes required reduced from 7 to 4. There are 482 characters that were simplified this way.
2. Derive new characters from simplified and traditional characters
Of the 482 characters simplified using the method mentioned above, 132 can be used to simplify other characters further.
齿 chǐ is one of the 350 characters that is not used in any other character.
贝 bèi, on the other hand, is used in lots of different characters, which allows the characters that originally used the complicated form of this radical to be simplified in a similar fashion by changing every instance of 貝 to 贝.
For example, using this method, the character 貞 zhēn became 贞 zhēn and 贈 zèng became 赠 zèng.


Multiple characters from the 132 that were simplified according to this method can be used together.
For example, 贝 bèi can be combined with 尽 jǐn (simplified from both 盡 jǐn and 儘 jǐn), allowing 贐 jìn to be simplified to 赆 jìn. This reduces the number of required strokes from 21 to 10.

3. Eliminate variants of the same character
The first two methods involved changing characters. However, many traditional characters have the same pronunciation and even the same meaning.
For such characters, a single variant was chosen from the many in existence, for example, 呼 hū was chosen to exclusively represent 虖, 嘑, 謼, and 呼 in simplified Chinese.
Most of the time, the simplest character was chosen, but sometimes a different variant was chosen for aesthetic or historical reasons.
For example, 榨 zhà was chosen from 搾 and 榨, as 榨 is significantly older. This is despite 榨 requiring 14 strokes and 搾 only requiring 13.
How Many Simplified Chinese Characters Exist?
People often want to know how many simplified characters there are. Fortunately, there is an easy answer.
In 2013, the Chinese government published 通用规范汉字表 Tōngyòng Guīfàn Hànzì Biǎo or The Table of General Standard Chinese Characters, which contains 8,105 characters.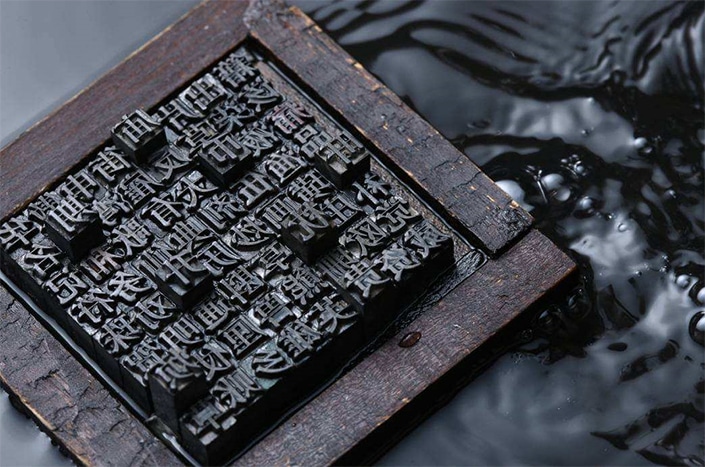 However, it's important to remember that some of them overlap with their traditional counterparts. For example, the numbers 一 yī, 二 èr, and 三 sān are the same in both simplified and traditional characters.
Also, estimates for the number of traditional characters can exceed 100,000. By using the second simplification method discussed above, many characters that do not appear in the official list can be simplified. So the answer is actually much more complicated, just as the simplification process was.
Could Chinese Characters Be Even Simpler?
Not fully satisfied with the first set of simplifications in 1975, the Chinese government introduced a second list of simplified characters, with the ultimate goal being to reduce the number of strokes per character to under 10. These simplifications made use of the same methods we've already mentioned.
However, there were some key differences. While almost 90% of the characters simplified in the first simplification already existed unofficially (in cursive, for example), most of the changes in the second list were entirely new characters.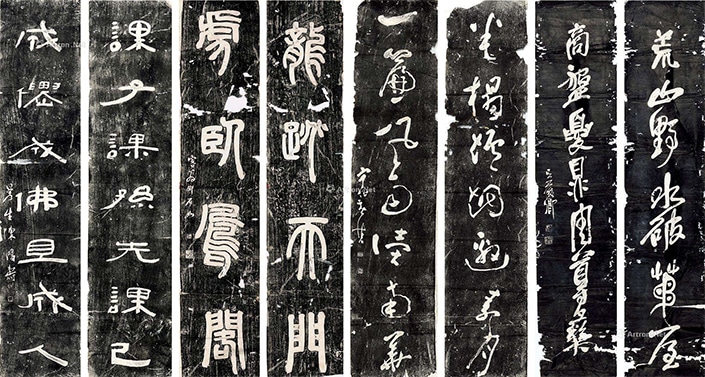 Another issue was that while the first scheme focused on the most commonly used characters, the second scheme focused on characters with more than 10 strokes, often simplifying characters that were rarely used. These two factors combined to make the second simplification very unpopular, and it was officially withdrawn in 1986.
Another avenue for simplification came from 汉语拼音 Hànyǔ Pīnyīn, or pinyin, the official romanization of Chinese.
Since its initial introduction in 1958, there have been some who have advocated for pinyin to replace Chinese characters completely. However, this idea has never gained much support. Although they can be challenging to learn, a majority of the reformers recognized that Chinese characters are an important part of the Chinese language. After the retraction of the second round of simplification, the Chinese government made it clear that they don't intend on making any more dramatic changes to the Chinese writing system.
Had this idea gained traction, however, written and spoken Mandarin could have become closely linked, making "simplified Mandarin" less of a misnomer and more of a reality.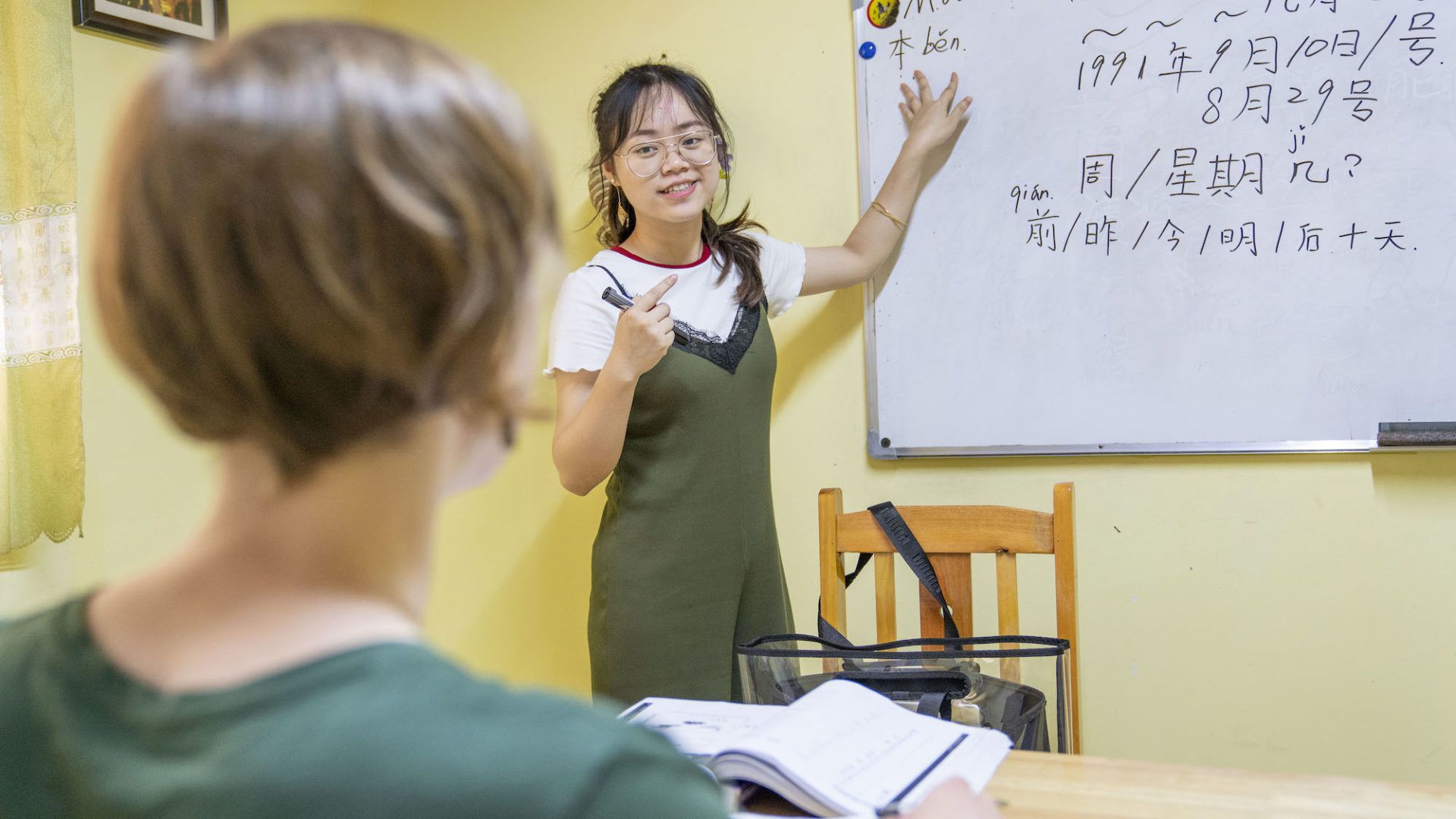 Should I Learn Simplified or Traditional Chinese?
The vast majority of Chinese speakers worldwide use simplified characters, so, for many people, it makes sense to learn them, especially because they are easier to write.
However, there are good reasons to learn traditional characters too. For example, you might have family in Hong Kong, you might be really interested in Chinese literature, or you might just think they look nicer. It is also not uncommon to learn simplified characters first and then delve into traditional later.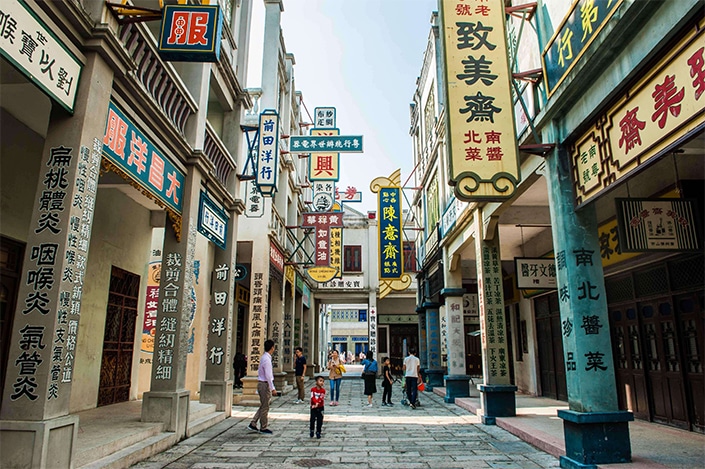 The most important point is that it is up to you. You can even decide to learn Chinese without studying Chinese characters at all, although learning characters is highly recommended. No matter which method you chose, now you know the difference between the two, and why and how simplified characters came about.
The Most Common Simplified Characters and Their Traditional Equivalents
| Simplified | Traditional | pīnyīn | English |
| --- | --- | --- | --- |
| 的 | 的 | de | (possessive particle), of / really and truly / aim, clear |
| 一 | 一 | yī / yì /yí | one / single / a(n) |
| 是 | 是 | shì | is, are, am, yes to be |
| 不 | 不 | bù | (negative prefix) no, not |
| 了 | 了 | le/liǎo | (modal particle intensifying preceding clause), (past tense marker) / to know, to understand, to know |
| 人 | 人 | rén | man, person, people |
| 我 | 我 | wǒ | I, me, myself |
| 在 | 在 | zài | (located) at, in, exist |
| 有 | 有 | yǒu | to have, there is, there are, to exist, to be |
| 他 | 他 | tā | he, him |
| 这 | 這 | zhè | this/ these |
| 为 | 為 | wéi / wèi | act as, take…to be, to be, to do, to serve as, to become / because of, for, to |
| 之 | 之 | zhī | him, her, it |
| 大 | 大 | dà | big, huge, large, major, great, wide, deep, oldest, eldest / doctor |
| 来 | 來 | lái | to come |
| 以 | 以 | yǐ | to use, take, according to, because of, in order to |
| 个 | 個 | gè | (a measure word), individual |
| 中 | 中 | zhōng | within, among, in, middle, center, while (doing something), during |
| 上 | 上 | shàng | above, on, over, top, (go) up, last, previous |
| 们 | 們 | men | (plural marker for pronouns and a few animate nouns) |
| 到 | 到 | dào | to (a place), until (a time), up to, to go, to arrive |
| 说 | 説 | shuō | to speak, to say |
| 国 | 國 | guó | country, state, nation |
| 和 | 和 | hé / huò | and, together, with, peace / harmony |
| 地 | 地 | de / dì | -ly / earth, ground, field, place, land |
| 也 | 也 | yě | too, also, as well |
| 子 | 子 | zǐ | child, son |
| 时 | 時 | shí | time, when, hour, period, season |
| 道 | 道 | dào | direction, way, method, road, path, principle, truth, reason, skill, method, Tao (of Taoism), a measure word, to say, to speak, to talk |
| 出 | 出 | chū | to go out, to come out, to occur, to produce, to go beyond, to rise, to put forth, to occur, to happen |
| 而 | 而 | ér | and, as well as, but (not), yet (not), (shows causal relation), (shows change of state), (shows contrast) |
| 要 | 要 | yào / yāo | vital, to want, to be going to, must / demand, ask, request |
| 于 | 於 or 于 | yú | at, in, in regard to |
| 就 | 就 | jiù | at once, then, right away, only, just |
| 下 | 下 | xià | below, under, (go) down, next (as opposed to previous/last) |
| 得 | 得 | dé / de / děi | obtain, get, gain, to have to, must, ought to, to need to |
| 可 | 可 | kě | can, may, able to, certain(ly), (particle used for emphasis) |
| 你 | 你 | nǐ | you |
| 年 | 年 | nián | year |
| 生 | 生 | shēng | to be born, to give birth, life, to grow |
| 自 | 自 | zì | from, self, oneself, since |
| 会 | 會 | huì | can, able, meet, meeting, society, union, party |
| 那 | 那 | nà | that,those |
| 后 | 後 | hòu | back, behind, rear, afterwards, after, later |
| 能 | 能 | néng | can, may, capable, energy, able |
| 对 | 對 | duì | couple, pair, to be opposite, to oppose, to face, for, to, correct (answer), to answer, to reply, to direct (towards something), right |
| 着 | 著 | zhe/zhuó/zhāo/zháo | verb particle marking a continuing progress/state |
| 事 | 事 | shì | matter, thing, item, work, affair |
| 其 | 其 | qí | his, her, its, theirs, that, such, it (refers to something preceding it) |
| 里 | 裏 or 裡 | lǐ | within, inside |
| 所 | 所 | suǒ | actually,place |
| 去 | 去 | qù | to go, to leave, to depart |
| 行 | 行 | háng / xíng | a row, profession, professional / all right, capable, competent, okay, to go, to do, to travel, temporary, to walk, to go, will do / behavior, conduct |
| 过 | 過 | guò | (past tense marker), to cross, to go over, to pass (time), to live, to get along, (surname) |
| 家 | 家 | jiā | home, family, a person engaged in a certain art or profession |
| 十 | 十 | shí | ten |
| 用 | 用 | yòng | to use |
| 发 | 發 (to send); 髮 (hair) | fā/fà | to send out, to show (one's feeling), to issue, to develop / hair |
| 天 | 天 | tiān | day, sky, heaven |
| 如 | 如 | rú | as (if), such as |
| 然 | 然 | rán | correct, right, so, thus, like this, -ly |
| 作 | 作 | zuò | to regard as, to take (somebody) for, to do, to make |
| 方 | 方 | fāng | square, quadrilateral, direction, just |
| 成 | 成 | chéng | finish, complete, accomplish, become, turn into, win, succeed |
| 者 | 者 | zhě | -ist, -er (person), person (who does something) |
| 多 | 多 | duō | many, much, a lot of, numerous, multi- |
| 日 | 日 | rì | day, sun, date, day of the month |
| 都 | 都 | dōu | all, both (if two things are involved), entirely (due to)each, even, already |
| 三 | 三 | sān | three |
| 小 | 小 | xiǎo | small, tiny, few, young |
| 军 | 軍 | jūn | army, military, arms |
| 二 | 二 | èr | two |
| 无 | 無 | wú | -less, not to have, no, none, not, to lack, un- |
| 同 | 同 | tóng | like, same, similar, together, alike, with |
| 么 | 麼 | me | (interrog. suff.) |
| 经 | 經 | jīng | classics, sacred book, pass through, to undergo, scripture |
| 法 | 法 | fǎ | law, method, way, Buddhist teaching |
| 当 | 當 | dāng / dàng | to be, to act as, manage, withstand, when, during, ought, should, match equally, equal, same, obstruct, just at (a time or place), on the spot, right, just at / at or in the very same…, to pawn, suitable, adequate, fitting, proper, replace, represent |
| 起 | 起 | qǐ | qǐ:to rise, to raise, to get up |
| 与 | 與 | yú / yǔ / yù | (interrog. part.) / and, to give, together with / take part in |
| 好 | 好 | hǎo / hào | good, well / be fond of |
| 看 | 看 | kān / kàn | to look after, to take care of, to watch, to guard / it depends, think, to see, to look at |
| 学 | 學 | xué | learn, study, science, -ology |
| 进 | 進 | jìn | advance, enter, to come in |
| 种 | 種 | zhǒng / zhòng | kind, type, race (of people), seed, type / to grow, to plant |
| 将 | 將 | jiāng / jiàng | (will, shall, future tense), ready, prepared, to get, to use / a general |
| 还 | 還 | hái / huán | also, in addition, more, still, else, still, yet, (not) yet / (surname), pay back, return |
| 分 | 分 | fēn / fèn | to divide, minute, (a measure word), (a unit of length = 0.33centimeter) / part |
| 此 | 此 | cǐ | this, these |
| 心 | 心 | xīn | heart, mind |
| 前 | 前 | qián | before, in front, ago, former, previous, earlier, front |
| 麵 | 面 | miàn | face, side, surface, aspect, top, face, flour, noodles |
| 又 | 又 | yòu | (once) again, also, both… and…, again |
| 定 | 定 | dìng | to set, to fix, to determine, to decide, to order |
| 见 | 見 | jiàn / xiàn | to see, to meet, to appear (to be something), to interview / appear |
| 只 | 隻 | zhī/zhǐ | only, just, but, measure word for one of a pair |
| 主 | 主 | zhǔ | to own, to host, master, lord, primary |
| 没 | 沒 | méi/mò | (negative prefix for verbs), have not, not / sink, disappear |
| 公 | 公 | gōng | just, honorable (designation), public, common |
| 从 | 從 | cóng | from, since,obey, observe, follow |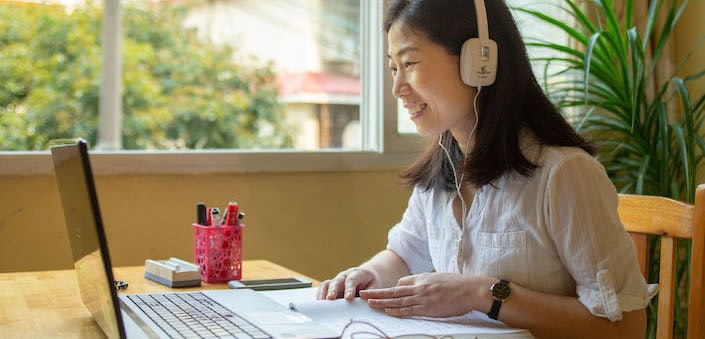 Free 30-minute Trial Lesson
Free 30-minute Trial Lesson
Continue Exploring