Top 10 Chinese Podcasts for Language Learners
Using podcasts is an incredibly versatile way to improve your Chinese level. Not only will you improve your listening skills, but you will also learn a lot of new vocabulary along the way.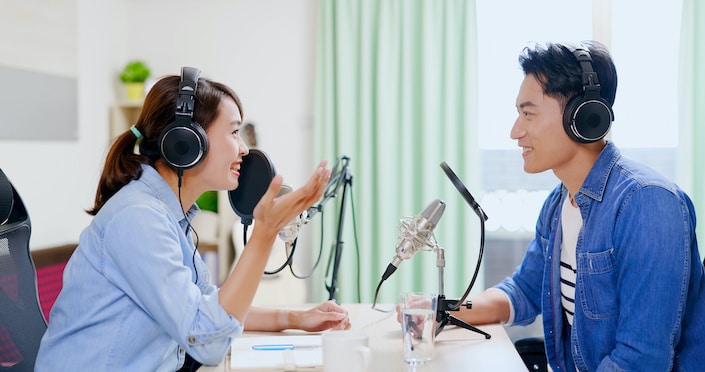 The benefits of listening to Chinese podcasts
Podcasts provide you with exposure to a variety of different topics and access to content designed for native speakers (more on that later).
Podcasts are also great because they allow you to learn on the go. You can listen to them on your daily commute, during your daily walks or when doing chores at home.
This flexibility allows you to integrate Chinese into your daily life without much effort, whilst simultaneously providing you with entertainment and exposure to a broader range of topics and ways of thinking.
Thanks to the internet, there are hundreds of free podcasts available. In fact, the sheer number of options can sometimes be a little overwhelming. That's why we've provided the following breakdown of the top 10 Chinese podcasts to listen to in order to improve your Chinese.
Chinese podcasts for all levels
If you are a beginner or already have an intermediate level of Mandarin Chinese, these podcasts are a great place to start:
1. iMandarinPod (beginner to advanced)
iMandarinPod has been providing listeners with quality podcasts suitable for all levels since 2007. They release podcasts almost every day and cover an enormous variety of different topics. Their podcasts can be divided into five different categories:
传统文化(chuántǒng wénhuà; traditional culture): This category mainly introduces Chinese traditional culture, such as historical stories and idioms.

日常用语 (rìcháng yòngyǔ; everyday language): A perfect place to start for beginners, this category introduces daily Chinese words and greetings. 

历史故事 (lìshǐ gùshì; historical stories): This is a great series for those who are interested in Chinese history and culture. Episodes usually cover historical figures from different dynasties (such as Emperor Qin Shi Huang, Emperor Wu of Han, etc.).

今日中国 (jīnrì Zhōngguó; China today): This category mainly introduces topics regarding current events and the development status of China today.

听新闻学汉语 (tīng xīnwén xué Hànyǔ; listen to the news and learn Chinese): This series provides news and stories about the latest world events. The content is first read in slow Chinese and then at normal speed, allowing users to slowly become accustomed to more difficult and advanced Chinese levels.
All iMandarinPod podcasts are free to listen to, but they also offer several subscription options which allow access to a learning guide (with pinyin) for each episode.
These include the full podcast transcript, vocabulary list and exercises to help you put into practice what you've learned. You can subscribe on a monthly, semi-annual or annual basis.
2. Chillchat (beginner to advanced)
Chillchat is a great podcast for those hoping to gain exposure to authentic conversations between native speakers. It covers a wide range of content including both beginner and more upper intermediate levels.
The podcasts are light and easy to listen to due to the fun conversations they feature. Foreign guest speakers are also sometimes present and actively participate in the lessons, which can be useful and inspiring for new learners!
Transcripts for each episode can also be downloaded on the Chillchat website.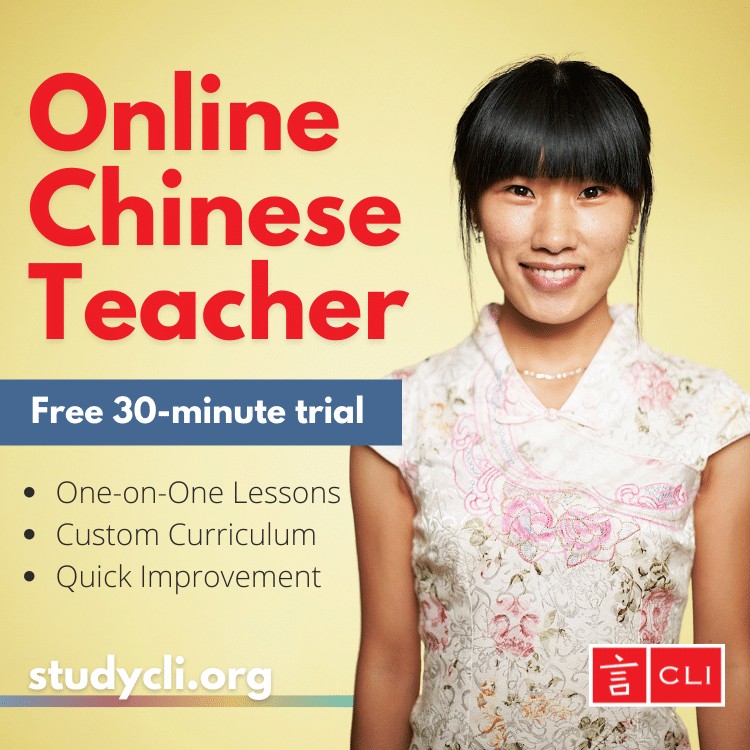 3. Coffee Break Chinese (beginner)
Coffee Break Languages has been providing quality podcasts for a multitude of different languages such as French, Spanish and German for over a decade. In 2017, they officially launched their Chinese Coffee Break series.
As the name suggestions, the lesson style is laid back and informal, just like meeting a friend to chat over a cup of coffee! Episodes are usually 20 minutes long and consist of light and informal content.
A lot of English is used, especially in the earlier episodes, making this a perfect choice for beginners who prefer to have the basics broken down.
4. MandarinPod (intermediate to advanced)
MandarinPod is a great conversational Chinese language learning podcast. They provide a series of current and engaging content for intermediate to advanced Chinese language learners.
Topics covered range from the Chinese presidential elections to film reviews, so there's plenty of variety on offer.
Native Chinese podcasts for advanced learners
Ready to take your listening skills to the next level? Ever wondered what podcast listeners in China are listening to?
One of the best ways to really improve your Chinese language skills is to listen to content created for native speakers. Not only will you have a wider variety of topics and genres to choose from, but you will also be exposed to a more natural pace of speaking, more slang, and important cultural insights.
Here are our top five recommended native podcasts (in no particular order):
5. 嘻谈录 (Xītánlù)
This weekly podcast, called 嘻谈录 (Xītánlù) in Chinese, is currently ranking number 8 on Chinese podcast charts, so it's incredibly popular. It's quite comedic and usually involves general discussions about current trends and the trivial things in life.
The podcast guests are usually stand-up comedians, so listening to this one is another great way to learn more about Chinese humor and the entertainment industry!
Each episode is approximately 60 to 90 minutes long.
6. 宇宙乘客 Universal Residents (Yǔzhòu Chéngkè)
This is a very fun and informal podcast produced by two friends across two different time zones: one in China and the other in Spain.
New 宇宙乘客 (Yǔzhòu Chéngkè) podcasts are released every week and cover topics such as feminism, globalism and cultural exchange. Episodes are usually 60 minutes.
7. 大人的Small Talk (Dàrén de Small Talk)
大人的Small Talk (Dàrén de Small Talk) is an educational Taiwanese podcast hosted by management consultants Bryan and Joe. The stated aim of this podcast is to share with listeners the knowledge they need to "become adults."
Episodes cover topics such as perseverance in obtaining financial success, reaching your goals, dealing with depression and personal development.
The pace is moderate and easy to follow, and the episodes are usually about 20 minutes long, making this a great option for those who want to dedicate time to listening to Chinese podcasts but find it hard to concentrate while listening to longer shows.
8. 姐妹悄悄話|SistersTalkTalkShow (Jiěmèi Qiāoqiāohuà)
Be prepared for a lot of loud audio and fiery discussions!
姐妹悄悄話 (Jiěmèi Qiāoqiāohuà) is a Taiwanese podcast that provides authentic insights into topics that modern Taiwanese (and to a larger extent all) women care about.
Every week, the hosts Melody and Jenny discuss different topics such as love and marriage, dealing with being alone, the meaning of life and personal development. You can send them fan emails, topic suggestions and even follow them on Instagram. Episodes are approximately 60 minutes.
You can also watch and listen to recordings of this podcast on YouTube.
9. 睡前故事:一千零一夜 (Shuìqián Gùshì: Yīqiānlíngyī Yè)
睡前故事:一千零一夜 (Shuìqián Gùshì: Yīqiānlíngyī Yè) is perhaps not your typical "podcast" but nonetheless still very useful! These short 10-minute daily bedtime stories can be a relaxing way to finish your day with some light Chinese learning.
Although mainly aimed at children, there is no reason why adults cannot benefit from them too. The stories are fun and can provide you with the bedtime story you have secretly been craving!
10. 好女人的情场战略 (Hǎonǚrén de Qíngchǎng Zhànlüè)
好女人的情场战略 (Hǎonǚrén de Qíngchǎng Zhànlüè) is a Taiwanese dating podcast for women, founded by a group of people who work in the financial and tech industries.
Since 2013, they have held over 200 speed dating events and are dedicated to providing fun dating advice for white-collar office workers.
In each episode, they delve into common dating mistakes, personal development and tips on finding "Mr. Right" as soon as possible. There are new episodes every weekday and each episode lasts approximately 15 minutes, making this podcast great for some quick listening on the go!
Chinese podcasts are the future
Over the years, the podcast industry has gained immense popularity in China. This rapid growth is in some ways owed to the success of China's most popular podcasting platform, Ximalaya.
With over 500 million users and over five million podcast creators, Ximalaya provides a huge volume of digital audio programs. The number of shows is only expected to increase in the future.
All the native podcasts mentioned above are available on Ximalaya, and the majority are also available on other platforms such as Spotify, Apple podcasts (and in some cases YouTube), so why not try out an episode today? 加油!
Interested in exploring other aspects of modern Chinese popular culture? Check out our list of recommended Chinese TV shows or our article on standards of beauty in China.
Podcast vocabulary
| Chinese | Pinyin | English |
| --- | --- | --- |
| 播客 | bòkè | podcast |
| 订阅 | dìngyuè | to subscribe |
| 收听 | shōutīng | to listen |
| 听众 | tīngzhòng | audience |
| 听众反应 | tīngzhòng fǎnyìng | audience reaction |
| 话题 | huàtí | topic |
| 排行榜 | páihángbǎng | leaderboard |
| 推荐 | tuījiàn | to recommend |
| 主持 | zhǔchí | host |
| 嘉宾 | jiābīn | guest |
| 聚会 | jùhuì | to gather |
| 节目 | jiémù | program |
| 平台 | píngtái | platform |
| 下载 | xiàzài | to download |
| 电台 | diàntái | radio |
| 发布 | fābù | to publish |
| 随选 | suíxuǎn | on-demand |
| 串流 | chuànliú | streaming |
| 内容 | nèiróng | content |
| 清单 | qīngdān | playlist |
| 充实自己的生活 | chōngshí zìjǐ de shēnghuó | to enrich one's life |
| 对话访谈方式 | duìhuà fǎngtán fāngshì | interview-style discussion |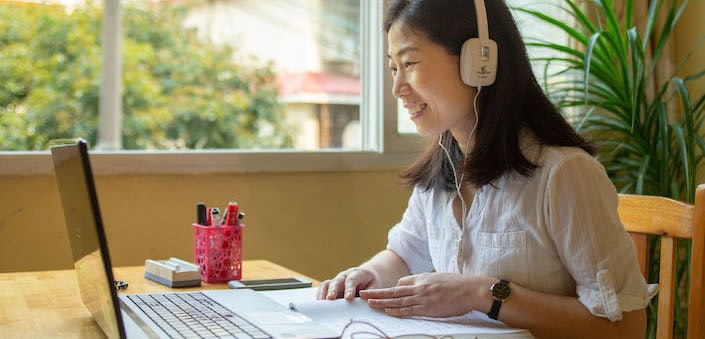 Free 30-minute Trial Lesson
Free 30-minute Trial Lesson
Continue Exploring