How to Pass HSK 6: Efficient Strategies for Mastering the Exam
The HSK 6 is the highest level in the series of Chinese proficiency tests known as the 汉语水平考试 (Hànyǔ Shuǐpíng Kǎoshì). Notoriously tricky and requiring focused preparation, the exam is a worthwhile challenge for anyone who'd like to prove their Mandarin fluency to universities, prospective employers, or just to themselves. Read on to learn everything you need to know about the HSK 6!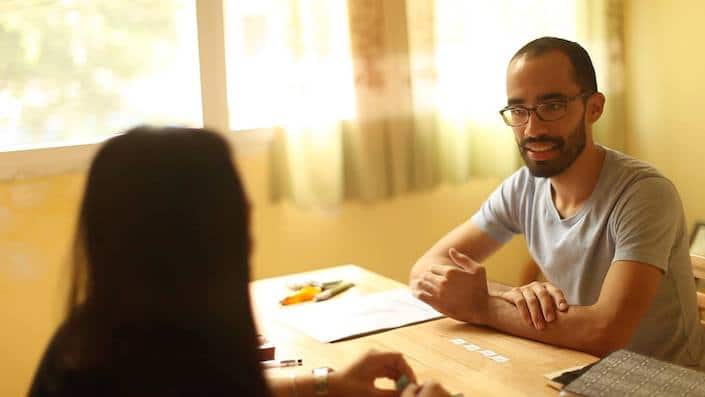 Flexible Scheduling, Affordable Pricing ✈️ ⛩️
Enroll in our Chinese language school in Guilin, China and learn Chinese through guided conversation and daily practice. Progress with your dedicated team of Chinese teachers online or in person.
CLI is a center for Chinese language and cultural studies in Guilin, China.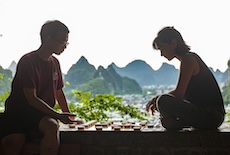 What is the HSK?
The HSK is an international, standardized test used to assess non-native speakers' proficiency in Mandarin Chinese.
Authorized by The Centre for Language Education and Cooperation, formerly known as Hanban, the exam was first developed by the Beijing Language and Culture University in the 1980s. It became an official national standardized test in 1992.
The HSK, which consists of six cumulative levels, is the most widely recognized Chinese proficiency test for non-native speakers in mainland China.
$35.68

If you are looking for a linear course that you can follow to gradually build up your Chinese vocabulary and track your progress, then the HSK series is for you.
We earn a commission if you make a purchase, at no additional cost to you. 12/06/2023 22:47 pm EST.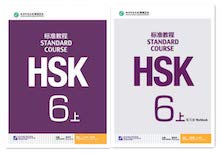 The highest current HSK level is level six, which covers over 5,000 Chinese words, including 2,500 new words not covered on lower levels of the HSK test.
Note that since the HSK may be expanded into nine levels in 2021, this article will be updated in real-time if there are any changes to the test format.
Should you take the HSK 6?
The HSK 6 is geared towards learners who can recognize at least 5,000 commonly used Chinese characters, easily understand almost everything they hear or read in Mandarin, and are able to express advanced, complex ideas while speaking and writing.
While every student is different, it is widely accepted that most learners study Chinese full-time for an average of four years in order to reach this level.
Once you conquer the HSK 6, you have every right to call yourself fluent in Chinese, and a passing score on the exam will prove this to schools and employers. So, if you're ready to show the world that you can communicate in Chinese at a near-native level, this is the test for you!
Note that while the HSK provides an accurate measure of your listening, reading and writing skills, it doesn't currently include a speaking component — the separate supplementary test, HSKK, is worth considering for anyone who wants to track their oral proficiency.
Understanding the exam structure
Before diving in, it's important to understand the basic framework of the HSK 6 exam. The test lasts for 140 minutes and, like the preceding levels, includes listening comprehension, reading comprehension, and writing sections totalling 101 questions.
Students may choose to take either the online or paper version of the test and must score 180 out of 300 in order to pass. The HSK is only available in simplified Chinese.
Listening section
The listening section of the HSK 6 is the shortest segment and lasts for 35 minutes. It includes 50 multiple choice questions divided into three sections with short clips, interviews, and longer monologues.
After listening to each passage and question, you'll have about 12-13 seconds to select the answer most consistent with the audio content.
Reading section
The reading section lasts for 45 minutes and includes four segments. In part one, you'll need to choose the incorrect sentence from a list of four sentences. For parts two and three, you'll be asked to fill in blanks with missing words and sentences in a variety of passages.
Finally, in part four, you'll read five lengthy passages and answer questions regarding the content, tone, and style of each text. In general, plan to spend approximately 10 minutes on parts one, two and three, and 20 minutes on part four.
Writing section
You have 45 minutes to complete the writing section, which requires summarizing a 1,000-character passage in 400 characters.
You'll first be given 10 minutes to read the passage, then the original text will be withdrawn, giving you the remaining 35 minutes to type or handwrite your summary.
Preparing for HSK 6
Before you create your plan to conquer the HSK 6, it's important to have an accurate understanding of your current Chinese level within the HSK framework. If you skipped the HSK 5, complete a practice test or browse through the level five books to be sure that you've adequately mastered the required level five material.
Once you're ready, follow the steps below to begin preparing for the HSK 6.
Step 1: Choose your learning materials
First, pick your study materials. We recommend the 标准教程 HSK Standard Course textbooks, which are authorized by Hanban and designed specifically to prepare students for the HSK tests. With audio CDs and lessons concentrated on diverse topics, these books are engaging for more mature learners and teach rich cultural and global trivia in addition to relevant grammar and vocabulary.
The practice questions in the accompanying workbooks also simulate actual test questions, so you'll gain valuable test-taking experience as you review each lesson. Working your way through the two HSK level six textbooks and workbooks (that is, HSK 6 上 and 下) is an essential step in preparing for the test.
In addition to choosing a textbook, remember to integrate plenty of handwriting practice using an app like Skritter if you're planning to take the paper test.
Step 2: Create (and stick to) a study routine
Once you have a test date in mind, plan to devote 90 minutes each day to learning new material, reinforcing your vocabulary and grammar knowledge through focused review, and completing practice tests.
Check out the below steps to plan your weekly routine:
Week One 
First, take an untimed HSK 6 practice test to uncover your strengths and weaknesses. Consider dividing the test into sections by completing the listening, reading and writing sections on three consecutive days.
While it is fine to answer questions at your own pace on your first try, be sure not to look up any words or rely on any study materials when taking the practice test. Once you're finished, check your answers, noting which questions you missed and why.
Week Two and Beyond
From week two on, complete one section of the test every other day and be sure to time yourself. Your speed will gradually improve through practice, so keep working until you finish each section, even if you go over the allotted time limit.
During off days, review your practice test answers, note any errors, and make/review flashcards based on the vocabulary and grammar points that you missed (see Step 3 for more on flashcards). Continue this process until the week before your test date.
The Week Before Test Day
During the week leading up to the test, complete 2 or 3 timed, uninterrupted practice tests as if you were sitting the exam. After each test, review your answers and carefully note any gaps in your comprehension.
Be sure to integrate the material that you missed into your review practice and set aside time each day to reinforce and test your retention.
Step 3: Focus on vocabulary
As mentioned, vocabulary is often the biggest challenge for HSK 6 test-takers due to the sheer volume of new words.
While it may be tempting to sit down and start memorizing all 2,500 new words that could appear on the test paper, try creating a custom vocabulary/grammar point flashcard deck targeting your individual strengths and weaknesses instead.
Each time you review a lesson in your textbook or take a practice test, add any words you're not sure of to your personal deck and remove them from the deck once you can recognize and use the words with ease.
In addition to assessing the size of your vocabulary, the HSK 6 will challenge you to learn how to utilize and differentiate words. Therefore, consider including example sentences on your flashcards to be sure you know how to use each word or phrase in context.
Step 4: Boost your overall Chinese skills
While it isn't a foolproof evaluation of your language abilities, the HSK 6 exam is still an accurate measure of your real-life Chinese listening, reading and writing skills.
Additionally, many passages on the exam focus on a wide range of specialized topics, from ancient history to plant biology. Therefore, integrating general Chinese practice into your daily routine — from interacting with native speakers to watching plenty of Chinese movies and TV shows — will strengthen and round out your overall competency, indirectly preparing you to beat the test.
Study resources like the Chairman's Bao, a simplified Chinese-language newspaper, Mandarin podcasts, and videos from Chinese Pod will all help supplement your skills.
Tips for test day
Once test day has arrived, keep in mind the below pointers to stay focused and beat the clock during the exam.
Tip 1: Preview the listening section answers
If you have a few seconds to spare between questions, preview the answer choices for each before the next audio passage begins, scanning for keywords. Remember to still pay careful attention during the recording and don't try to answer any questions before the corresponding passage is completely finished.
Tip 2: Complete your stronger sections first
Breeze through the sub-sections that you find easy and save more difficult questions for the end. For example, many learners find the 语病 (yǔbìng, incorrect wording) questions in the reading section especially tricky, so it's best to skip those and come back to them if you have time before moving on.
Tip 3: Scan the reading sections
Time isn't exactly on your side when it comes to taking the HSK 6. In order to save precious minutes, try reading the answers first in the reading section, then return to the passage and scan for key sentences so that you can seek answers directly and efficiently.
What makes the HSK 6 unique?
As the king of the HSKs, the level six test stands out for a few reasons. Unlike the other tests, you'll find a plethora of 成语 (chéngyǔ, Chinese idioms) popping up throughout the exam. All idioms on the test should, theoretically, be included in the HSK textbook lessons, so remember to integrate them into your flashcard deck and make sure that your chéngyǔ skills are up to speed.
Keep your practice fresh by trying to use one new idiom per day when writing or speaking Chinese in real life!
Secondly, the vast mountain of vocabulary needed to pass the exam can be overwhelming for some students. Fortunately, there's no need to panic as long as you stick to your personalized flashcard routine as described above.
We also recommend that you practice guessing words based on contextual clues when reading Chinese texts to ensure that you can tackle unfamiliar words as needed, a skill which will come in handy on the exam.
Lastly, because the writing section is lengthy and requires you to rehash a text, it's a good idea to practice summarizing media, like books and articles, in your daily life to form the habit before test day. Try this by describing movies or TV shows to your Chinese friends, rewriting news articles you've recently read, or keeping a journal outlining the events of your day.
While the HSK 6 is undoubtedly complex and challenging, thousands of Chinese learners have conquered it and so can you! Visit www.chinesetest.cn to check out this year's test dates and sign-up for the exam.
With dedication, persistence, and a positive attitude, you'll pass the HSK 6 and be able to claim Mandarin fluency in no time.
Test-Related Vocabulary
| Hànzì | Pīnyīn | Definition |
| --- | --- | --- |
| 考试 | kǎoshì | exam |
| 汉语水平考试 | Hànyǔ Shuĭpíng Kǎoshì | HSK |
| 考场 | kǎochǎng | exam venue |
| 考点 | kǎodiǎn | test site |
| 考生 | kǎoshēng | examinee |
| 考官 | kǎoguān | examiner |
| 笔试 | bĭshì | written exam |
| 口试 | kǒushì | oral exam |
| 抽认卡 | chōurèn kǎ | flashcard |
| 备考 | bèikǎo | prepare for an exam |
| 背 | bèi | memorize |
| 单词 | dāncí | individual word |
| 词汇 | cíhuì | vocabulary |
| 成语 | chéngyǔ | Chinese idiom |
| 语病 | yǔbìng | incorrect wording |
| 刷提 | shuātí | do practice exam problems |
| 作弊 | zuòbì | to cheat |
| 通过 | tōngguò | to pass (a test) |
| 没通过 | méitōngguò | to fail (a test) |
| 报名 | bàomíng | sign up |
| 模拟考试 | mónĭ kǎoshì | practice test |
| 在线模考 | zàixiàn mókǎo | online practice test |
| 试卷 | shìjuàn | test paper |
| 流利 | liúlì | fluent |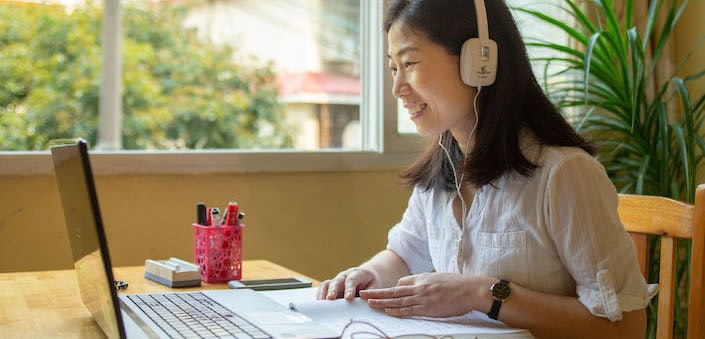 Free 30-minute Trial Lesson
Free 30-minute Trial Lesson
Continue Exploring