What Are the Best VPNs for China in 2023?
Because of China's internet censorship laws, you may need to use a VPN when in the country if you plan to surf the international web. There are many options available, so it's important to make an informed decision in order to choose the most reliable service. Read on for CLI's guide to choosing the best China VPN in 2023.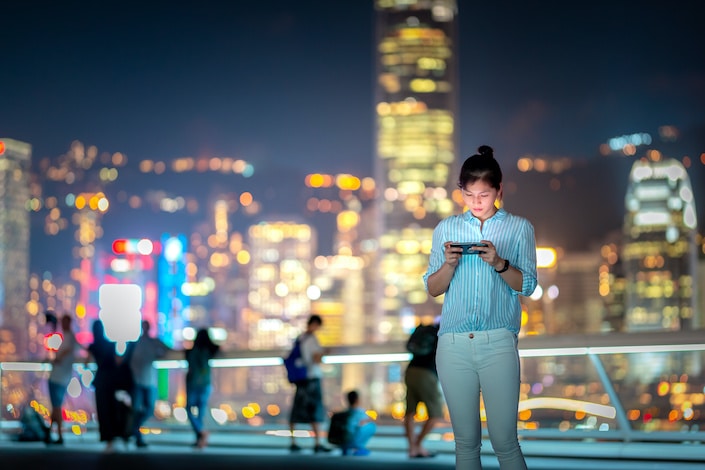 What is a VPN?
A VPN, or Virtual Private Network, is a digital software service for your smart device that establishes a private and protected internet connection. By connecting to a remote proxy server, VPNs disguise your device's Internet Protocol (IP) address by making it appear as if you are connecting from another country.
In addition to allowing you access to content only available in other regions, VPNs also make data traffic invisible to your Internet Service Provider (ISP) and other outside parties.
Why use a VPN?
There are several reasons why some internet-users choose to use VPNs.
VPNs protect personal data, particularly when using public or shared wifi, since unencrypted internet traffic can be observed by anyone on your network. 

VPNs make your online behavior virtually untraceable, since connecting through a VPN's remote server unlinks your activity from your computer's IP address.

VPNs provide a secure channel for data transfer and may therefore be useful when exchanging private information such as financial or otherwise sensitive files.

VPNs help internet users bypass geographic restrictions and access websites that are only available in certain countries.
By connecting to a remote VPN server outside of your country, your online geographic location is reconfigured, allowing you access to region-specific content that may only be available to those whose IP addresses correspond with locations within your home country or region.
Why do you need a VPN in China?
You may have heard of the Great Wall, but what about the Great Firewall? China's broad internet censorship system was put into place by the Chinese government during the 1990's to limit residents' access to certain media and (allegedly) protect them from harmful disinformation on the World Wide Web.
Because of this sophisticated virtual wall, many internet-users in China utilize VPNs to access blocked sites. If you're traveling in the Middle Kingdom and want to keep up with your favorite Netflix shows or need to check your Gmail for work, connecting to a VPN associated with an IP address that is located in a country with internet freedom will grant you access.
Another reason to use a VPN in China is to conceal your internet behavior from outside surveillance, since your information is either unlogged or unavailable to third parties outside of your VPN provider.
Blocked sites in China
So, which websites exactly are blocked in China? Before deciding whether or not to use a China VPN, check out this nonexhaustive list of popular websites and apps restricted by the Great Firewall as of November 2021:
Google

Gmail

Youtube

Spotify

Facebook

WordPress

Instagram 

Quora

Reddit

Tumblr

The New York Times

The Wall Street Journal

The Economist

WhatsApp
Keep in mind that many websites are newly blocked or unblocked in China every day. Additionally, some websites that are not technically restricted may display limited information or suffer from extremely slow load times.
$31.62

Through years of investigation James Griffiths gained unprecedented access to the Great Firewall and the politicians, tech leaders, dissidents and hackers whose lives revolve around it.
We earn a commission if you make a purchase, at no additional cost to you. 9/6/2023 15:22 pm EST.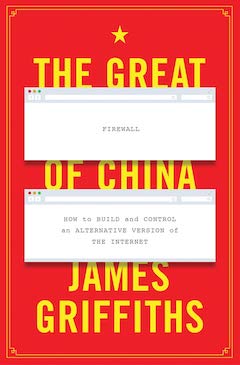 Google, meet Baidu
With so many popular western websites hidden, how does the Chinese internet work? It is worth noting that China has its own, powerful versions of search engines, social media sites, and video streaming services, all of which are heavily utilized by domestic netizens.
For example, Baidu is the equivalent of Google; BilliBilli, Youku and IQIYI are similar to YouTube; and WeChat is China's most widely used messaging and content-sharing platform. These Chinese-run websites all work swiftly and smoothly across the country, providing users access to a vast sea of domestic, mostly Chinese-language internet content.
Remember, if you are serious about learning Chinese and understanding modern China, utilizing the Chinese internet and immersing yourself in Chinese popular media is an excellent way to learn more about the culture and integrate into society. 
Note that VPNs are sometimes used by those located outside China to access Chinese websites. Since certain domestic Chinese sites don't run as smoothly outside China as they do within the country, Chinese speakers in other countries sometimes gain access to their favorite Chinese sites by setting their IP address to a location within China using a VPN.
VPNs in China: Legal or not?
You may be wondering if using a VPN is a crime in China. The legality of VPNs has long been a grey area under Chinese law.
It is generally understood that VPNs themselves are not illegal when used by individuals, however the act of accessing blocked sites is technically a crime. That said, most individual VPN-users fly under the radar, and some companies and universities even utilize official, government-approved VPNs on their campuses.
There is some evidence that VPNs have faced increasing scrutiny in recent years and, as such, it isn't uncommon for certain services to face challenges such as dropped connections or pockets of unavailability.
Best China VPNs for 2022
Anyone considering using a VPN will be happy to know that there are many services available, with new free and paid options entering the market every season.
However, not all VPNs are created equal. Below are our top three VPNs in 2022:
#1: Astrill VPN
Astrill VPN ranks number one on our list due to its consistent, reliable, and ultra-fast service. It includes remote servers in 300 cities across 50 countries, giving you a multitude of locations to choose from when connecting.
Key Features:
Multiple connection protocols, comprehensive set-up guides, and a solid customer support system

Particularly useful China VPN, since it has several servers optimized specifically for users in China, uniquely configured to hop the Middle Kingdom's notoriously high-tech firewall

Recommended for anyone planning to work or study in China long-term
Price:
1 Month ($20.00/Month)

6 Months ($15.00/Month)

1 Year ($10.00/Month)

(Due to its enhanced reliability and advanced connection features, Astrill is one of the more expensive VPNs on the market, although discounts are offered for annual subscriptions)
Free trial:
#2: NordVPN
Established in 2008, NordVPN has earned a reputation for being a trustworthy and reliable China VPN.
Key Features:
No log-policy, which means your surfing history is not only not shared with outside parties, but never even stored to begin with

Servers around the world and decently-fast streaming services
Price:
1 Month ($11.95/Month)

12 Months ($4.92/Month)

24 Months ($3.71/Month)

(Less expensive than most other VPNs on the market, making it a solid choice for budget-conscious users)
Free trial:
#3: Express VPN
ExpressVPN is another popular China VPN choice. That said, as of this writing in September 2023, our team has received reports that ExpressVPN no longer works in China! For this reason, we highly recommend purchasing either Astrill or NordVPN in advance of your journey.
Key Features:
More than 2,000 servers across the world

User-friendly with a simple-to-navigate interface, making it an ideal choice for VPN newbies

Allows you to connect to your VPN account from up to five devices simultaneously
Price:
1 Month ($12.95/Month)

6 Months ($9.99/Month)

12 Months ($8.30/Month)

(Slightly cheaper than Astrill)
Free trial
Your Pre-China Checklist
As seasoned China-travelers will tell you, deciding whether or not to use a China VPN is an important step on your pre-departure checklist.
If you do plan to use a VPN, be sure to install the service on your device before you set off, since downloading one within China's borders can be difficult and sometimes impossible.
Navigating China's internet can be challenging if you're not prepared. Fortunately, there are many ways to make life easier for yourself when living, working, or traveling in the Middle Kingdom.
After getting internet-ready, brush up on your Chinese and start communicating with locals by enrolling in CLI's online Chinese lessons before you go!
| Hànzì | Pīnyīn | Definition |
| --- | --- | --- |
| 虚拟专用网络 | xūnǐzhuānyòngwǎngluò | VPN |
| 虚拟私人网络 | xūnǐsīrénwǎngluò | VPN |
| 安装 | ānzhuāng | to install |
| 软件 | ruǎnjiàn | software |
| 防火长城 | Fánghuǒ Chángchéng | The Great Firewall |
| 翻墙 | fānqiáng | to hop the wall (to use a VPN) |
| 公共互联网 | gōnggòng hùliánwǎng | public internet |
| IP地址 | IP dìzhǐ | IP address |
| 服务器 | fúwùqì | (internet) server |
| 网络隐私 | wǎngluò yǐnsī | internet privacy |
| 匿名 | nìmíng | anonymous |
| 隐私权 | yǐnsīquán | privacy rights |
| 谷歌 | Gǔgē | Google |
| 百度 | Bǎidù | Baidu, a popular Chinese search engine |
| 互联网审查 | hùliánwǎng shěnchá | internet censorship |
| 搜索引擎 | sōusuǒ yǐnqíng | search engine |
| 浏览器 | liúlǎnqì | internet browser |
| 封禁 | fēngjìn | to ban (a movie or website) |
| 网友 | wǎngyǒu | internet user |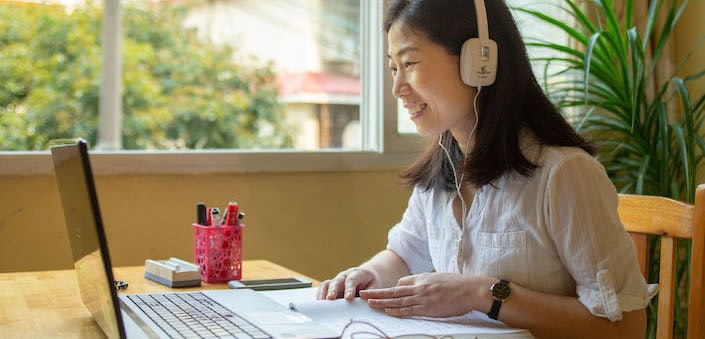 Free 30-minute Trial Lesson
Free 30-minute Trial Lesson
Continue Exploring