Student Spotlight: Harry Mattison
Name: Harry Mattison
Hometown: New York, New York
Length of Study at CLI: 1 month
Q: How long have you studied Chinese? What sparked your interest in China and the Chinese language?
A: I have studied Mandarin every summer for 4 weeks for the last 7 years. As a high school student I had a teacher who had studied with Edwin Reischauer at Harvard and introduced us to Confucius, Mencius and Lao Tze. I wanted to go to Asia but my life took me elsewhere until my late fifties.
When our son went off to college, I decided to take a course at a local community college but I was so exhausted by the night classes I was determined to come to China. Over a period of years I have been to Beijing, Kunming and Haikou to study but I find CLI to be the most professional of all the schools I have attended.
Q: Tell us about your experience in China.
A: China has become a second home to me. It is the most peaceful place I know and the hospitality I receive is never ending. What a gift. A great place to practice gratitude.
Q: What's your favorite Chinese holiday? Why?
A: The Lunar New Year. Where else can you 放鞭炮 (fang bian pao) around the clock? 加油 ! (Jia you!)
Q: What's your favorite place to eat in Guilin? What do you usually order there?
A: There is a noodle shop up the street and I always order 桂林米粉 (Guilin Mifen). For a dollar a bowl it is a full meal. I usually have fresh mango juice for dessert. A great combination for the budget or weight conscious.
Q: How did you end up at CLI?
A: I might say how did I begin here. In fact I met a former student Jackson Hayes in Qingdao and he said it was the best language school he had encountered and two days later I was on a train to Guilin. Carpe Diem.
Q: What do you think is the most important thing for a student to remember when studying Chinese?
A: It's a process and has no end. Enjoy yourself and those who arrive to help you, teachers, friends, strangers. Perseverance furthers...
Q: What is the most valuable thing you've learned at CLI?
A: Patience.
Q: Please talk about a person in Guilin that you find interesting or had an interesting interaction with.
A: My teachers. Each one has shared so much with me.
Q: What is your favorite Chinese word or expression?
A: 谢意 (Xieyi: Gratitude; thankfulness).
Q: What is your favorite thing to do in Guilin after class?
A: 出去散步 (Chuqu sanbu: To go out for a walk).
CLI's Student Spotlight blog series provides insight into the thoughts and experiences of current CLI students. From food to language study to best local attractions, Student Spotlight gets the inside scoop directly from students on the ground.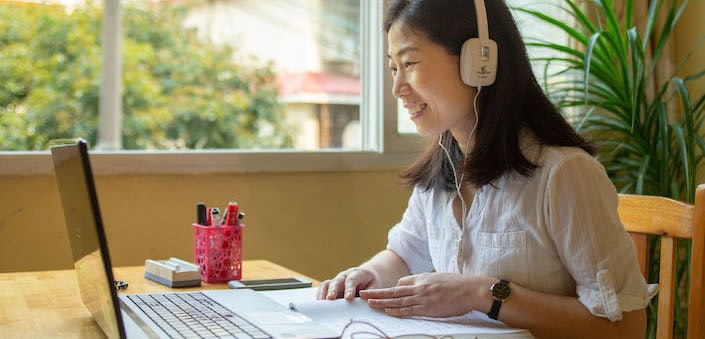 Free 30-minute Trial Lesson
Free 30-minute Trial Lesson
Continue Exploring