CLI Perspectives: When adventure comes a knockin'
This week, CLI Perspectives brings you a post by Abby Hays. Abby is a recent graduate from Virginia Tech and is now in Guilin studying at CLI, working and teaching. Read on to see what amazing life-changing experiences Abby has encountered since starting her new life in China.
When adventure comes a knockin'
By Abby Hays, CLI team member and student
If you had asked me one year ago where I would be now, China would have been the furthest place from my mind. Though I have always been interested in international travel, I have always been more of a "vacationer". I love to visit new places, but I also love to come home after a few days.
So when my friend Angie told me about the opportunity to learn Chinese, teach English, and work for the Chinese Language Institute (CLI), I wasn't quite sure if it was the right fit for me. Moving is a big commitment; moving across the globe is an even bigger one. But as graduation quickly approached, I decided I had nothing to lose and I chose to spend the next year of my life in China.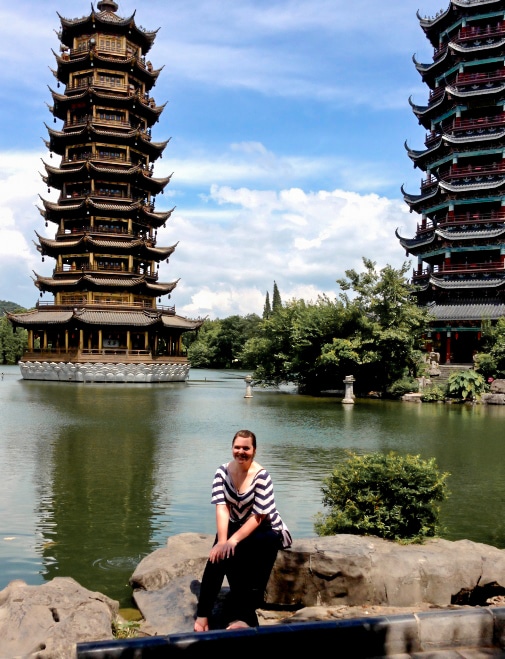 Upon arriving, I began working for CLI's marketing office. Along with Angie, I help to gather information on potential study tour activities and teaching modules with a focus on sustainability. Much of my work has been in preparation for the winter iSPOT program CLI is hosting.
We have been working diligently to plan a two-week long study tour for college juniors and seniors who wish to transition into young sustainability professionals. I find that being a recent college graduate gives me an advantage in planning because I am a young professional myself. Additionally, I do some general marketing, including forum posts and social media outreach.
In addition to working at CLI, I've also been taking Chinese classes for 6-10 hours a week. Let me tell you- Chinese is not easy! However, being able to communicate in Chinese around town has been one of the most rewarding parts of being in China.
One of my most successful moments so far has been being able to negotiate a lower price in Chinese.  Even if I didn't get a huge discount, the fact that I was able to knock-off a few bucks using only a few weeks worth of Chinese was priceless! After that experience, I have become more confident in my speaking skills and feel completely comfortable exploring the city on my own.
One-on-one lessons have been great for me! Having spent five years trying to learn Spanish in a large classroom setting, I have really come to appreciate the advantages of one-on-one learning. You can move at your own pace and tailor the classes to what you want and need. I love my teachers so much! Even though class can be daunting, the teachers are so positive and passionate that I always leave class happy!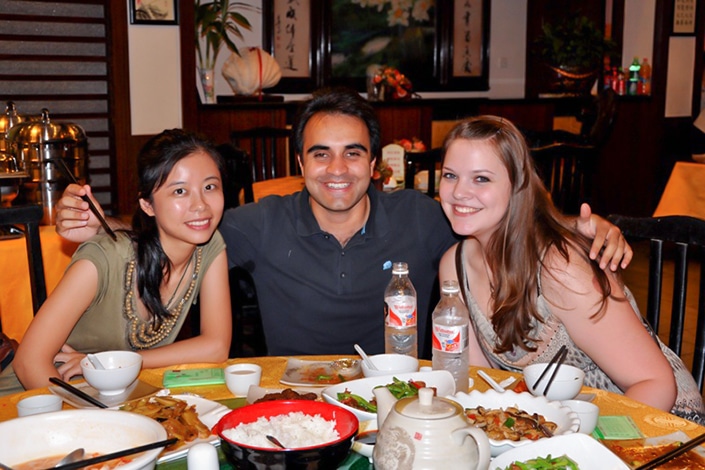 While beginning Chinese and starting a new job was difficult, nothing could quite prepare me for teaching. Having very little teaching experience and having no idea how to approach teaching an entire language, I was nervous to say the least.
I wasn't ready at all for the first day of teaching, but you learn as you go. My first week of classes was quite the interesting one. I had various students ask to take pictures of me, one teacher, who just after introducing myself, asked me what milk I drank as a child, and one girl (who I assume got her adjectives confused) came up to the front of the class and told me I looked "sexy." However, with each class, I became more and more confident and I began to know what to expect.
I was pleasantly surprised to see just how excited the students were to have a teacher from America! My school allows me the freedom to plan my own lessons and teach in ways I think is best. Though sometimes I wish I had a more detailed curriculum to follow, I find that the students serve as my guides to teaching. I am able to tell what things they want to learn and what things they have difficulty with.
All in all, my experience in China thus far has been an adventure! I have tried new things, met new people, and began a completely different phase of my life that I would have never anticipated. From learning how to master the wok, trying "cupping", driving a scooter on the busy Guilin streets, and hiking the beautiful Longsheng rice terraces, I have certainly stepped out of my comfort zone.
From time to time I get homesick and sometimes frustrated with cultural differences; but in the end, I know that the benefits I am gaining from this experience are worth the occasional bouts of homesickness. The friends that I have met at CLI have become my family and support system in Guilin. I can't wait to see what the rest of this year has in store for me.
$9.90

What makes a good Chinese name and how does the name shape destinies and character? How do you ensure that the name is meaningful, elegant and auspicious at the same time? This book provides all the knowledge you need for devising a good Chinese name for your child.
We earn a commission if you make a purchase, at no additional cost to you. 11/16/2022 22:45 pm EST.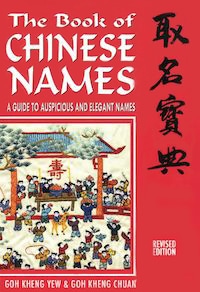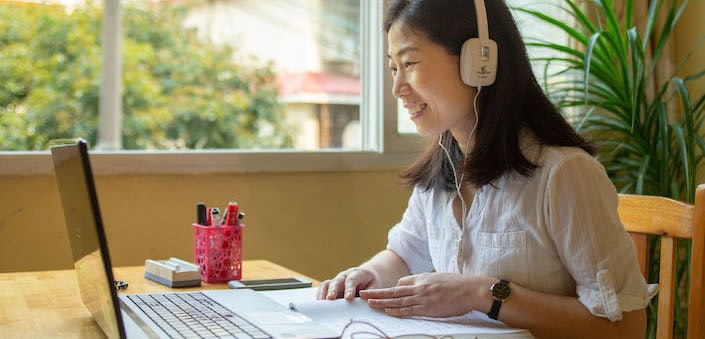 Free 30-minute Trial Lesson
Free 30-minute Trial Lesson
Continue Exploring