Matt Kao, CLI Immersion Program student, wrote this week's CLI Perspective. Before coming to CLI, Matt had previously been introduced to the Chinese language and culture through his father, who was born in Taiwan. However, this time Matt decided to immerse himself in the Chinese culture by studying Chinese in China. Find out how Matt's views on China grew after traveling and studying in China.
The Freedom and Beauty of Studying in China
By Matt Kao, Immersion Program Student
To say China and America are different is stating the obvious. But, before coming to Guilin, I never thought I would notice so many differences. The little things were the most noticeable, but before you call me out for being cliché, big things were noticeable as well.
I first came to China with my family two summers ago. It was only for a week and a half and we rushed through as much of Inner Mongolia and Beijing in that timeframe as we could. My father is Chinese, so I have been in close contact with the culture. Spending two entire months in mainland China allowed me to seriously slow down and truly experience everything that was going on around me. My friend Kian, on the other hand, had never been to Asia and has no blood ties to China. He did not know what to expect.
As soon as we landed, we headed to our apartment where we were more than pleased to see how spacious, comfortable, and convenient our living space was. It was clear from day one that CLI took great care of their students.
I will never forget the next morning when we passed a few staring natives and CLI local director Molin told us, "Yeah... you might get a few looks while you're in Guilin." Some may feel these stares are meant to scare, but in reality they are purely curious. Most of these Chinese have never seen tourists or been out of the country. During my whole stay here, I have not encountered one impatient local who wasn't excited or willing to converse with me in my surely frustrating, broken Mandarin. I wish New York City could treat their tourists the same.
Our first trip outside of Guilin was to the Longji Rice Terraces in Longsheng. I wanted to soak in all of the beauty of the extremely unique landscape, but it was truly too widespread for me to take in at one time. I seldom experience that feeling. Photos don't do justice to all of the incredible views and sights we have seen in China. The city of Longsheng was literally built on a mountain. One could often experience vertigo moving from one shop to the next. On Saturday night, the entire town was eerily silent by 10 P.M. I have been to many countries in my life, but few can go from bustling during the day to completely dead at night like China often does.
Our next trip was to Zhangjiajie, the inspiration for the floating mountains in the American film Avatar. It was so interesting to see, firsthand, what helped cause a global sensation in all its glory. Once again, the scenery was incredible and the mountains were countless. At the park, I noticed a difference from American parks. Parkgoers were given much more freedom. At Zhangjiajie, there were boundaries surrounding the mountains, but they were quite small. It was awesome being so close to nature, but I realized American parks would never trust their customers with so much freedom. For example, monkeys were within an arm's reach of me! Even in Guilin, there seems to be a greater sense of freedom.
We also went to Maoershan, a mountain within the city area of Guilin. Unfortunately, during our trip, the rain and dense fog prevented a typical viewing experience from the mountain top. Yet I and Kian agreed, there was something so refreshing and mysterious of the calm, soft mist. It was definitely a nice change from the everyday heat and humidity of Guilin. Before we reached the top, we came upon a memorial remembering WWII American airplane fighters who crashed on the mountain during the war. It was a fascinating feeling to be at a spot halfway around the world where our country's bravest gave their lives for us. It was even more amazing to note that little to no foreigners have ever been to Maoershan. I can only hope more great experiences will come in my last weeks at CLI.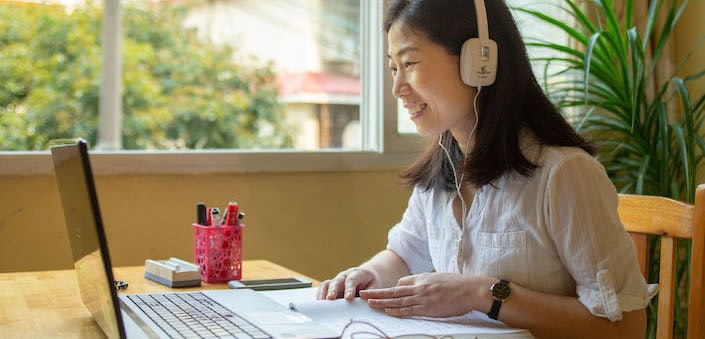 Free 30-minute Trial Lesson
Free 30-minute Trial Lesson
Continue Exploring