This week's CLI Perspectives is brought to us by Chris Nguyen. Chris has always loved travelling, but doesn't like the feeling of being a tourist. CLI's Teach in China program gave Chris the opportunity to fully explore Guilin and live life as a local. From hanging out with his students to learning Mandarin, Chris had an experience he won't be forgetting anytime soon.
Crossing the Street in China
By Chris Nguyen, CLI Teach in China participant
One of the first things I had to learn when I came to Guilin was how to cross a Chinese street – easier said than done. But I got used to it and it taught me that when studying in China, everywhere becomes your classroom and you'll end up having some unexpected lessons.
I spent the past fall semester teaching English to university students. Fresh out of college, I was thrown into the other side of academia. I was now the one standing up at the board, not one of the students sitting at a desk. Teaching students that were my age was a strange experience, especially since I blended in with them (I am of Vietnamese decent)! Getting through to students that didn't know much English, while at the same time not knowing much Chinese, was a huge hurdle, but I learned to overcome it and by the end of the semester I was eating out at restaurants and playing badminton with them. If that doesn't make me one of them cool teachers, I don't know what does.
Speaking of cool teachers, CLI has a lot of them and they're all capable of improving your Mandarin. I'll be honest, as an English teacher, you may not have as much time to learn Mandarin as you would like. Teaching English lessons, planning them, and grading papers won't leave you as much time for studying as being a study abroad student would, but you'll be surprised how much you will still pick up. From there, you can improve your Mandarin language with the CLI teachers.
As someone of Asian descent, I didn't get all of those random "hellos" aimed at foreigners you hear about in the brochures. Instead, everyone thought I was Chinese and so I was handed the menu every time I went to a restaurant, despite not being able to read Chinese characters. I was also expected by Chinese people to translate whenever I was with Caucasian friends. This resulted in me ending up with some great travel stories. One girl even asked me for an autograph one time! Who knows, maybe she thought I was famous.
Living in Guilin for a semester got me through of one of my biggest gripes about traveling – not staying in one place long enough to let it all sink in. Usually whenever I travel, I'm only there for a couple days or weeks. That's not enough time to get through the initial "honeymoon" phase of traveling, which degenerates to me taking a lot of photos that one could Google. A whole semester let me really get to know what's in and around Guilin and get a feel for how the locals live. I got the complete experience of living in Guilin. If anything, I learned to better appreciate indoor heating and clothes dryers as they are scarce here!
Guilin is a great location for traveling. Places like Shanghai, Hong Kong, Indonesia, and Vietnam are only a couple of hours away by plane. If you're going to fly, I suggest saving up money before you get here. Your teacher's salary allows you to live very comfortably in Guilin, but you may want extra money for traveling. Now, while I don't like going to a place only to end up with pictures, although I do take a lot of them, I do like meeting up with friends when traveling and sampling the local food.
Teaching in Guilin has definitely been one of the highlights of my life so far and was a path worth taking. Meeting and making friends with people at CLI is something I won't be forgetting anytime soon. You always meet the most interesting people while traveling and Guilin is a place worth spending a bit of time in.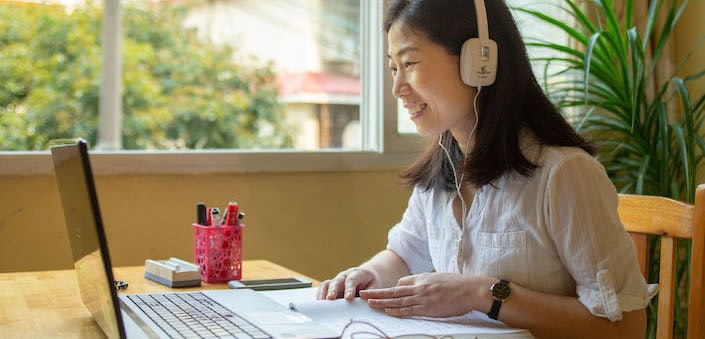 Free 30-minute Trial Lesson
Free 30-minute Trial Lesson
Continue Exploring