One of CLI's many joys is welcoming groups of university and high school students to China. This summer, students and faculty from the University of North Florida joined CLI and made Zhōng guó (China) their home for four weeks. As part of our student-written blog initiative, CLI Perspectives, we will be posting UNF students' thoughts and reactions on living in their new home. This week Lyndon and Summer reflect on their time learning about a new culture and how it has changed their outlook on life.
Finding the Elusive Chinese Sega Genesis
By Lyndon Engemann, CLI Study Tour student
As I reflect back on my time in China, by far the most exceptional was the time I spent in Guilin. The city was a perfect balance of scenery and culture that really moved my imagination. I was also struck by the kindness of our hosts at the Chinese Language Institute (CLI), who went out of their way to make sure our time in China was as positive as possible.
The CLI center itself is a plush building with decorations that resemble China's past, while the electronic door locks and modern lobby computers give off an air of China's future. CLI serves those interested in studying the Chinese language in China, but in the case of our class its role was to act as our guides for all aspects of Chinese culture not limited to just language.
As noted above, the CLI team did a fantastic job at this, repeatedly going out of their way to ensure we had the best possible experience. One such example of this exemplary behavior was helping me to locate a Sega Genesis. I am a collector of classic video game memorabilia and the Chinese version of this system is fairly rare, thus I wanted to buy one while visiting. The CLI team helped me to find the really odd request with one of the founders searching for one on his own time and even making suggestions about where to find one.
It was due to this exceptional concern for the interests of the students that allowed me to eventually find a Chinese Sega Genesis. Another such example is when my laptop broke down and I wanted to recycle it so I didn't have to carry it around. The CLI team once again went out of their way with my slightly odd request and actually took the laptop for me to a recycling place on their own time.
These two examples aside, the whole CLI team and the students who study there all seem like one large family. It really is an amazing company to go with if you want to see China.
Learning Chinese history through everyday life
By Summer Jones, CLI Study Tour student
This trip was transformative in many different ways. I now have a better understanding about Chinese culture, religion, and some of the language. Before traveling to China I had taken Chinese history and philosophy classes, but still had not been able to fully grasp the Chinese culture. Now after being in China for a month, I have a better understanding of what everyday life is like in China.
Because of this class and trip to China, I am now actively pursuing a job to teach English in China through CLI. I have always known I wanted to teach overseas, mainly in Japan, but after living in China for a month I would love to return and experience more of China and its friendly people.
In addition to learning about the Chinese people and culture, this trip has also helped me realize and learn what kind of person I am. I learned I had the most fun at historical and religious sights. I also loved climbing the beautiful mountains that surround Guilin and noticed that China itself released a confidence and self esteem I never knew I had.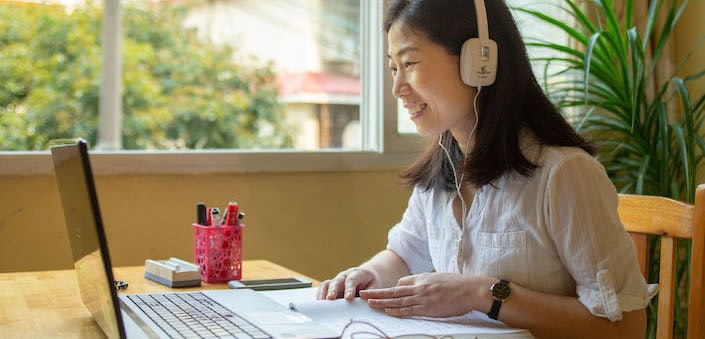 Free 30-minute Trial Lesson
Free 30-minute Trial Lesson
Continue Exploring