Bryan Herbert, CLI Immersion student, first came to China through James Madison University on a three month study tour. However, after the three months were over he felt something was missing. He had a hunger for more culture, more language, and more of a local experience. Bryan writes in this week's CLI Perspectives how that hunger drove him to return to China where he now lives, works, and studies.
From Wuhan to Guilin: A Tale of Living in China
By Bryan Herbert, CLI Immersion Program student
Backpacking through China had been a dream of mine all throughout college. I wanted to see the beauty of China's landscape and all the country's unique faces. A dream, that while still in your head, seems like a wonderful, relaxing vacation, but once you put that dream on paper and purchase a plane ticket you begin to doubt yourself. Is this really what I want to do? I will be on the complete and utter opposite side of the planet!
I first came to China with James Madison University. I studied Chinese business and traveled for three glorious months. I can officially say that I have seen more of China than I have of the United States. But, after three months of having seen most of the country, and being spoon fed practically every step of the way, I was still left with a certain dissatisfaction in my heart, an emptiness that needed to be filled. I guess the adventure I was hoping to have was replaced by a lab experiment, where observations could only be made from behind a one way mirror and interaction with my environment was limited and difficult. Not to say I didn't enjoy my summer seeing this wonderful place, but my hunger pains for adventure were uncurbed.
After a short return to America, I signed a teaching contract at a small private university in Wuhan, Hubei China. When asked why I chose to teach in Wuhan opposed to say Shanghai or Beijing, my answer was, "Have you ever heard of Wuhan?!" This was the adventure I had been waiting for. Most friends and family assumed I was going to a small town or even a village, but no. I was going into the jungle, and a concrete jungle at that. Wuhan, although not well-known outside the boarders of China, is a big, filthy, industrial city in the heart of China with about 12 million people. That's right, 12 million! This is the REAL China. This isn't the highly westernized regions on the coast of the China Sea, where life for a foreigner is certainly easy and lavish. This was the lifestyle that your average Chinese was used to. That is what I wanted.
After my arrival and the initial few days of regret, I was starting to warm up to my new home. Wuhan, lacking in a much needed system of metro lines, is quite the task to explore. That being said, after six months living here, I still have not seen half the city. A Wuhan specialty, hot dry noodles, has stolen my heart. A mixture of sesame paste, soy sauce and vinegar served over flash boiled noodles with pickled vegetables quickly became my meal of choice for breakfast, lunch or dinner – sometimes all three. This "working class" meal can be found all over the city with everyone claiming to have the best recipe. While competition is fierce, the art of making hot dry noodles is highly respected. For a taste of this commonplace working man's breakfast, one must venture into the heart of Wuhan. No other city in China does it quite the same.
During the bitter cold winter in Wuhan I decided to retreat south to Guilin for a month of relaxation, warmth and intense Chinese language studying. In comparison to Wuhan, Guilin has quite the delectable staple noodle dish as well. Guilin rice noodles are a force to be reckoned with. They are a sauce mixture of savory and sour with mouth watering pork slices – this meal can also be enjoyed at any point of the day. Although the two cities of Guilin and Wuhan share equally delicious foods, they are quite different as cities. Guilin is a wonderful combination of local yet urban, Chinese yet cosmopolitan, and fantasy yet reality. The majestic mountain ranges that seem to be straight from a J.R. Tolkien novel are seamlessly woven throughout the city.
The city provides many local parks which are great for day hikes to the top of these peaks – you will want to climb as many peaks as possible as each one provides a unique view of the city. You don't have to go too far from your door to find landscapes that leave you questioning the busy world around. After my stay in Guilin, it was a grueling wake-up call to return to the place I had been calling home, Wuhan. I will surely be going back to Guilin soon, as the strides I was able to make in my Chinese language ability were off the charts.
As for the people of Wuhan, the subtleties of their daily lives are certainly foreign and largely varied. From one side of the city to the other, as well as from lower class, day worker to the upper class, government official one can see there is something that inherently makes everyone Whuanese, and, in parallel, something that makes them all so different.
The simplistic life that so many people embrace is strange given the fast paced, ever-growing city they live in. For example: the hundreds of men and women who scatter the city to independently sell roasted sweet potatoes, day-in and day-out, from recycled 55 gallon drums. But, those who have risen to the occasion and already reached the top can easily be spotted in their flashy cars and overpriced clothing. The struggle of those trying to climb the social ladder at an insurmountable pace is from time to time saddening. However, you almost always see a hint of a smile on their faces as routine work, no matter what it may be, does not keep them from enjoying the pleasures of life.
I hope to return to Wuhan sometime in the future, expecting to see a city quite different city from the one I lived in. I will miss this place when I go, but I will take with me the memories of the things I have seen, the people I have met, and the lessons I have learned.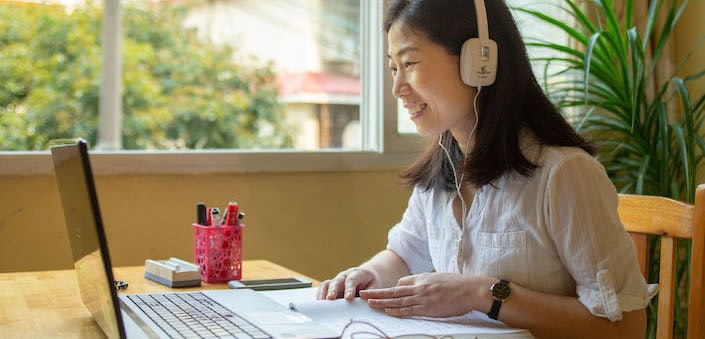 Free 30-minute Trial Lesson
Free 30-minute Trial Lesson
Continue Exploring