This weeks's CLI Perspectives story is brought to you by Elia Sommerlad, a true citizen of the world, having lived in Africa, Latin America, Canada, The United States, and several countries in Europe. With fluency in five latin-based languages already under her belt, Elia's most recent goal is to step outside of the familiar and tackle the world's most spoken language – Chinese. Having built a basic foundation in Mandarin at the university level, Elia decided to take her language learning to the next level with CLI's Immersion Program. How is she approaching the challenge? Read on for Elia's insider thoughts on studying Chinese in China.
The Key to Cracking the Puzzle
By Elia Sommerlad, CLI Immersion Program Student
The classroom of life is where I learn best, where I can interconnect with the world around me by both contributing, learning and respecting it. At the age of 14, in 2006, I traveled for the first time to China. How different, I thought to myself. Although the streets were almost equally chaotic and active as those in my hometown of Florence, an entirely different, more vigorous and determined energy populated these streets. Now, at the age of 20, I realize how far China has advanced since then. Truly, the development is vast. Intrigued by a world so different from my own, I made it my goal to study Chinese.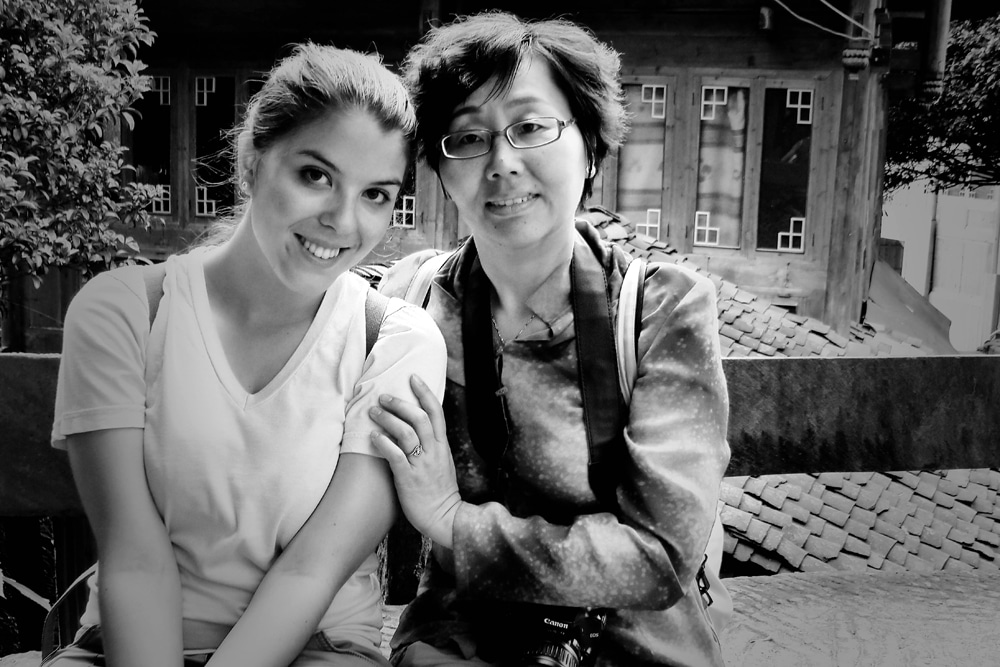 Elia's Chinese immersionNow, although I'm lucky enough to speak various Latin-based languages, unfortunately, Chinese in no way overlaps. Starting off from scratch, I felt, and admittedly often still feel, like a complete analphabet and baby. I figured that maintaining a baby's curiosity and boldness might in fact be the key to cracking the puzzle. Both of these elements contributed greatly to my decision to book my flight ticket to Guilin, China, and take part in the CLI program. Upon my arrival, I was welcomed warmly by magical slumbering green mountains, a dense and humid haze, and a single-toothed, very talkative, cab driver. From here on, the one-on-one learning experience began.

Elia's new neighbors: the misty mountains of GuilinBeing fully immersed in an environment where 60 percent of the time I struggle to communicate is partially frustrating, but at the same time comical and adventurous. In essence, I never leave the learning arena.  Within the homey walls of the CLI quarters, I meet diverse students from all over the world ranging from ages 9 to 60. My teachers, most only a few years older than me, find innovative ways to make the many tones, characters, vocabulary and grammatical structures accessible and easy to learn. Outside of CLI, amongst many things, crazy traffic, lively markets, diverse cuisines and inquisitive eyes ensure the continuation of the learning process.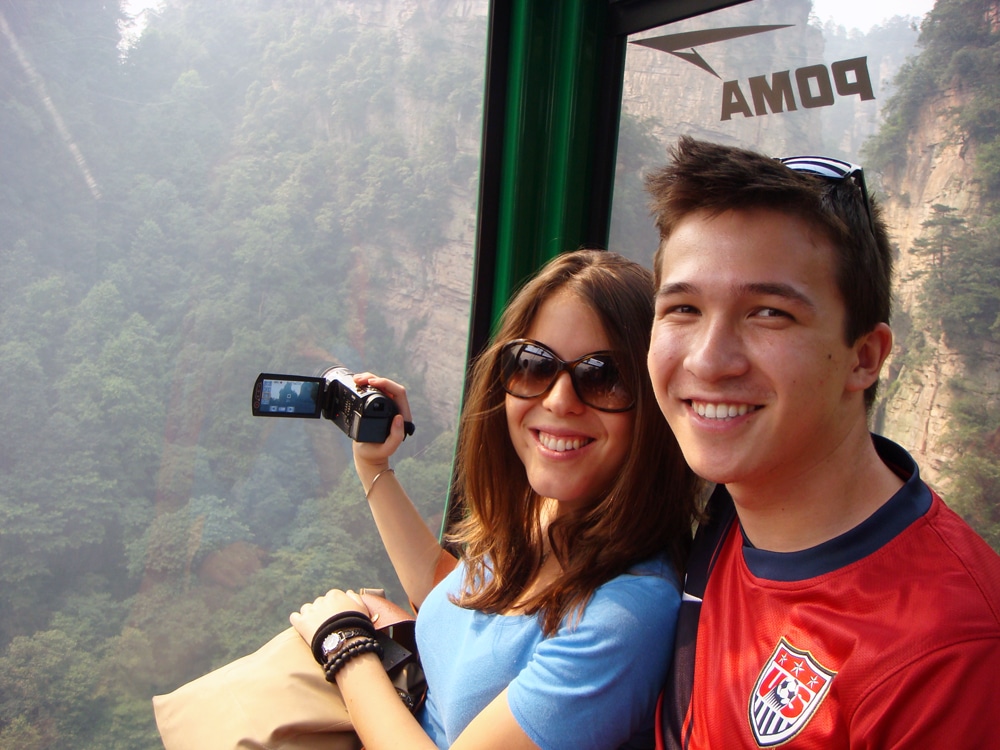 Exploring China with fellow studentsSome say either you love China, or you hate it. Personally, I tend to agree. Everything has its own charm and its own time. Truthfully, I find that the word "patience" sums up the immersion experience: patience whilst learning, patience whilst listening and, above all, patience with yourself.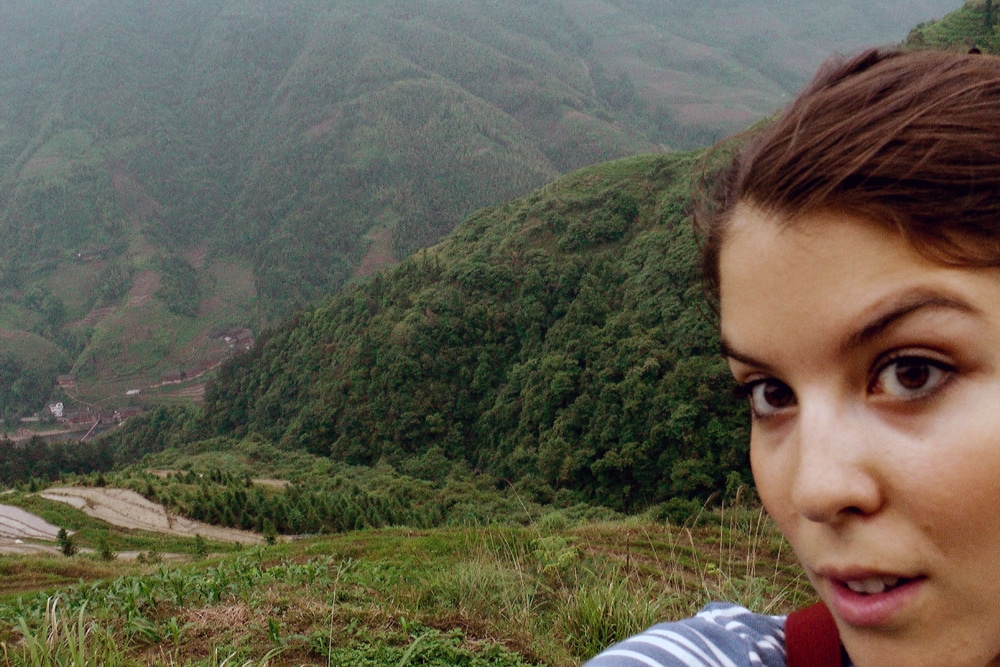 Elia takes her Mandarin language learning to the region's mountain villages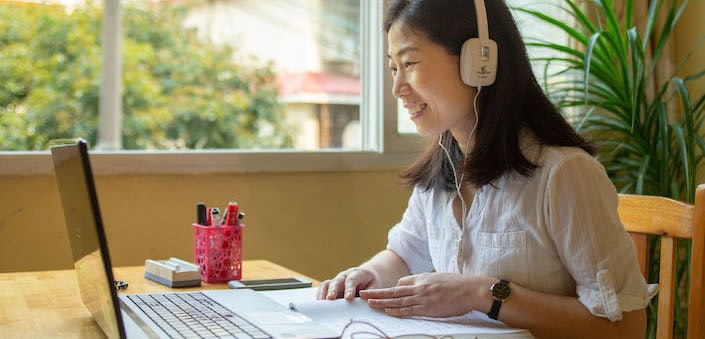 Free 30-minute Trial Lesson
Free 30-minute Trial Lesson
Continue Exploring