Nati Tamir, former Ambassador of Israel to Australia, New Zealand, and Finland, has been to many places around the world, but not until recently did his life long dream bring him and his wife, Daphne, to China. As he shares in this week's CLI Perspectives, his dream for Mandarin proficiency was closer than he realized. In the midst of studying Chinese in China, he stumbled upon the true secret of CLI allowing his dreams to become reality. What's the secret that he discovered? Read on to find out!
The Secret of CLI
By Nati Tamir, CLI Immersion Student
Acquiring some knowledge in basic Mandarin Chinese has been a dream of mine for a very long time and living in China has been on my mind for just as long. A year before retiring from over four decades of work, I started to explore the possibility of making my wish come true.
After committing myself and doing a bit of research, I soon discovered a school located in Guilin called the Chinese Language Institute (CLI). My wife, Daphne, and I decided that CLI was the school that would allow us to reach our dreams. Soon thereafter, my wife and I joined the CLI student body and were ready to start our adventure. The warm welcome we received from the faculty and fellow students at CLI, as well as the citizens of Guilin, had convinced us both that we had made the right choice.
We did not expect that that our six month stay would enable us to become proficient in a language that is seen as complex and intricate as Mandarin Chinese. Nevertheless, throughout our immersion studies we were able to decipher the language's complex structure. All the while, we were able to live among local Chinese people and experience their fascinating, ancient culture and traditions first hand.
The secret of CLI lies, first and foremost, within each and every member of the CLI team. From the teachers to the administrative staff, no words can possibly describe each member's dedication and devotion to enriching the lives of the students. Studying Mandarin Chinese through a one-on-one teaching structure is the greatest way of ensuring full immersion into the learning process. The knowledge gained at CLI allowed my wife and I to travel across China for more than a week and enjoy, with no hitch, every minute of our newly acquired ability to communicate with the local people.
Our six months study period in Guilin is nearing its end. We are about to depart from CLI after having had a most wonderful experience. The past few months have given us a great view of the immensely interesting aspects of China, especially its people and wonderful language. We are only saying zàijiàn to our friends at CLI and are looking forward to coming back to Guilin very, very soon.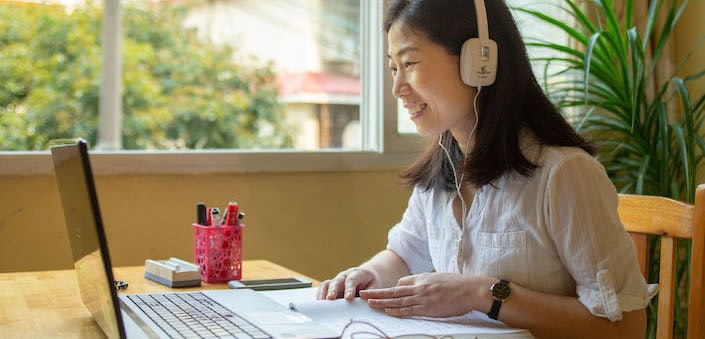 Free 30-minute Trial Lesson
Free 30-minute Trial Lesson
Continue Exploring