How to Improve Your Chinese Listening Comprehension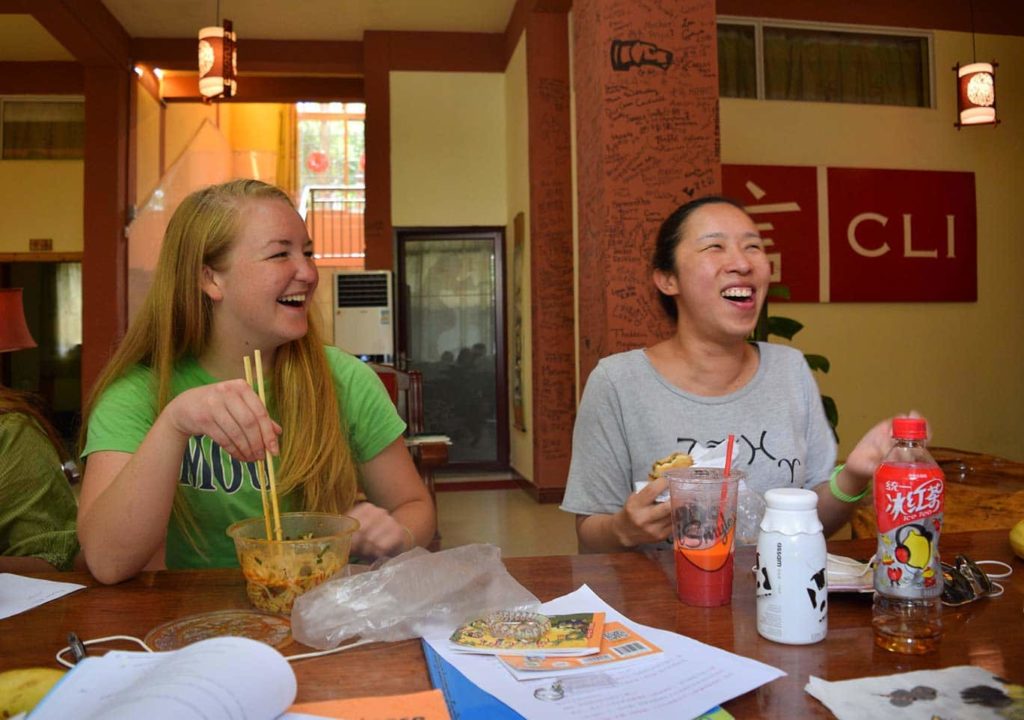 Who doesn't like talking to a great listener? It's a pleasure to speak with someone who pays attention to every word and responds with a keen astuteness to the subject being discussed.
As a Chinese language learner building your listening comprehension is key to thriving in Chinese conversations. While there are countless ways of practicing your listening skills, this blog post focuses on an excellent (and free) resource — Melnyk's Chinese. Simply put, polishing your Chinese listening ability with Melnyk's Chinese Audio Lessons is an excellent means of improving.
Serge Melnyk introduces us to a vocabulary list explaining the meaning and usage of each new word, enriching the lesson with cultural insights about chinese culture. The second part of the lesson includes several situational dialogues that put in practice what you just learned. Here's a list of the lessons our students at CLI like the most:
Chinese Tones and Pronunciation
The most essential of the basic lessons! 4 different tones, all different meanings, mispronounce a word at your own peril.
What's your name?
The best way to start a conversation and make new friends. Learn basic vocabulary for asking and answering phrases like 'Can I ask you a question?', 'What's your name?' 'Nice to meet you', 'I'm Sorry', 'Please come in' and much more!
Chinese Food is 'Good to Eat'!
Chinese Food is delicious! We'll learn how to say 'restaurant', 'menu', and the name of many the most popular Chinese dishes. We love Mr. Melnyk's recommendations!
Learn how to order in a Chinese restaurant. Yum!
Meeting New People. Business Cards in China
This episode not only offers new vocabulary but includes an entire lesson that touches on cultural aspects that are essential when meeting new people and making a good first impression. Pay attention to the sentence patterns in the featured situational dialogues.
My Family
This lesson features a special guest from Taiwan! Mr. Melnyk's comments on the cultural background will help you understand how to use new words. Learn words like 'she looks very lovely' or 'are these your children' and all the different names for each family member.
Time Concepts and Calendar
You'll find a super complete overview with clear explanations about the main time and calendar concepts and how to use them: Years, months and days of the week all applied in real life, in the situational dialogues.
Sing and learn. Sweet Sweet.
Singing is a great way to practice your Chinese! Pause and play to learn at your own pace, look for the lyrics online, try with other songs. You might be able to apply this lesson's learnings in a Chinese KTV sometime!
Travel in China. Part 1.
Traveling to China for the first time will always be a life-changing experience. Do not let the language barrier be an obstacle to your adventures! This lesson will help you travel smoothly with essential phrases and words like: hotel, train ticket, toilet, passport, and how to change USD into RMB and passport.
Buying food from a supermarket
Visit a supermarket in China, it's a unique experience that you can't miss!
Mr. Melnyk also talks about products Westerners can't live without, ones that are not very easy to find in China. You'll probably need to ask someone to help you find them. Also, this lesson includes useful everyday phrases and expressions.
Playing sports and exercising
Mr. Melnyk teaches us different sports names. We learn words like 'gym' and 'to exercise', 'sports' and 'team'. Plus, some practical phrases like 'I often go to the gym to work out' and 'a strong team will win'.
Don't hesitate to visit Melnyk's Chinese website and explore further. You'll find other free lessons and up to 276 lessons, once you've subscribed. Subscribers can also learn pinyin and how to write Chinese characters. Download the mobile app to continue learning wherever you want and at your own pace.
Looking for more ways to practice your listening? Check out our list of Chinese podcasts for some more ideas!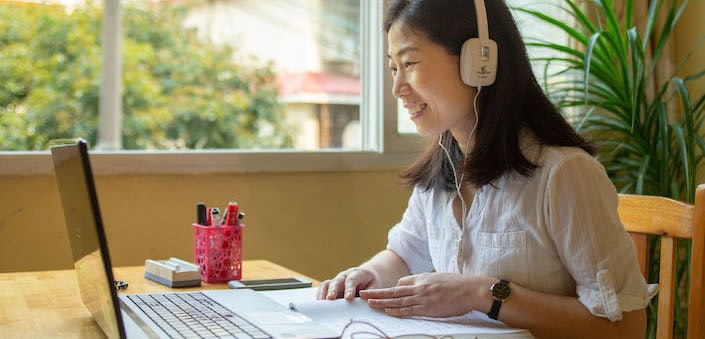 Free 30-minute Trial Lesson
Free 30-minute Trial Lesson
Continue Exploring