Mikko Helimo shares his language journey in CLI Perspectives number nine. Mikko was first bitten by the Chinese language bug while studying for his MBA in Beijing. After years of working for the banking industry in Finland, the itch continued to persist. With the goal of working in Chinese business, Mikko returned to the Middle Kingdom to learn Mandarin. How did he sooth his itch for the Chinese language? Read below!
Forget Your Fears, Speak Chinese
By Mikko Helimo, CLI Immersion Program Student
After ten years of banking and looking over people's investments, I decided that it was time to do something else. I always had an interest towards China and especially Chinese business. After a four month spell in Beijing in 2001 I knew how to greet people and say thank you. But I knew that if I wanted to pursue a future career in China, I had to learn how to speak Chinese properly.
I first heard about CLI from my friend. He convinced me that Guilin would be an ideal learning environment for various reasons: CLI itself, affordable prices (food, housing, taxis), relatively clean air, and the city is easy to get around in (no two hour traffic jams like in Beijing).
After I made my decision to come to Guilin, I contacted the staff and let them know what my learning objectives were. At first I wanted to be able to communicate with people, so my focus was on speaking and not so much on the characters.
The whole process of coming to Guilin was super smooth. I did my sign up and registration with Nancy Fried on the Internet, and was greeted at the airport by CLI staff who took me to my nice, relatively new apartment near CLI's building. The first day I was introduced to my three teachers and started classes right away. CLI staff also helped me to open a bank account and get a mobile phone number. Everything was made easy and I really felt welcomed.
We used all kinds of study materials (books, internet, and documents) to build up my vocabulary, but for me the most useful method of learning was just speaking and listening. If I didn't understand the question or the answer, I asked the teacher to repeat her sentence in a slightly different way and write the new missing key words on the blackboard. It really didn't matter what we talked about, once you do it long enough you feel comfortable talking to anyone about anything. I had many "wow" moments after I realized that I had been talking and listening for two hours strait and it felt like only five minutes.
Apart from studying, I also did some traveling to Zhangjiajie, Liuzhou, Nanning, Yangshuo, Shanghai, Hangzhou, and Suzhou. Guilin has good connections all over China by air and by train. Using my new Chinese skills was one of the highlights of the trips. There is one moment I will probably remember forever. I was on top of a mountain in Zhangjiajie National Park and a nervous looking young boy approached me and wanted to practice his English. We had a 20-minute chat about our lives, he speaking in English and me in Chinese. His last words to me were: "wow, until now I have been afraid to talk to foreigners, but after this I am not afraid anymore". My point exactly, just practice your speaking and you won't be nervous anymore.
The best part of living in a city with limited English and zero Finnish language exposure is that you can practice with anyone, anywhere and anytime. No matter if it is ordering Guilin rice noodles, buying movie tickets, or playing Uno with friends, each day presents an opportunity to speak Chinese. Guilin local people are very friendly and many times start the conversation themselves. They are very happy after they realize that you can speak Chinese.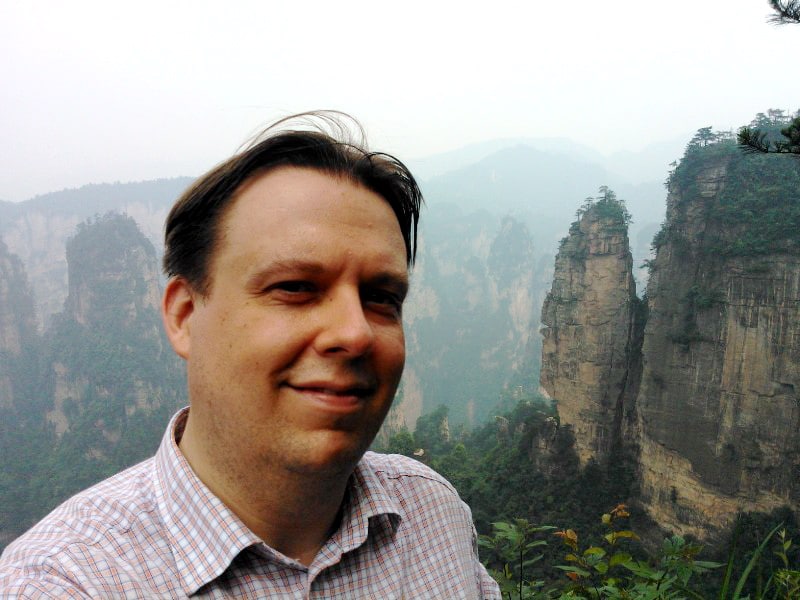 Mikko at Zhangjiajie National ParkI would like to thank my teachers Nancy, Avril, Molin and Catherine for all the interesting classes and the rest of the CLI team for making my stay in Guilin nice and memorable. I have learned a lot.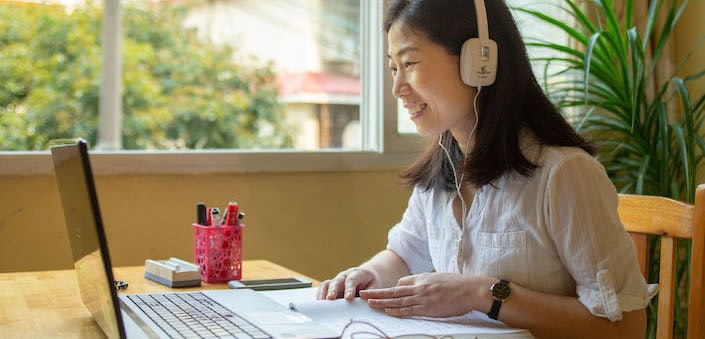 Free 30-minute Trial Lesson
Free 30-minute Trial Lesson
Continue Exploring