The second installment in this month's, University of North Florida themed, CLI Perspectives is courtesy of Maria Khalaf and Robyn Haywood. Aside from its people, one of Guilin's most memorable features is its beautiful landscape. Maria and Robyn use the medium of poetry to share how Guilin's natural scenery shaped their experience studying in China.
Li River
By Maria Khalaf, CLI Study Tour student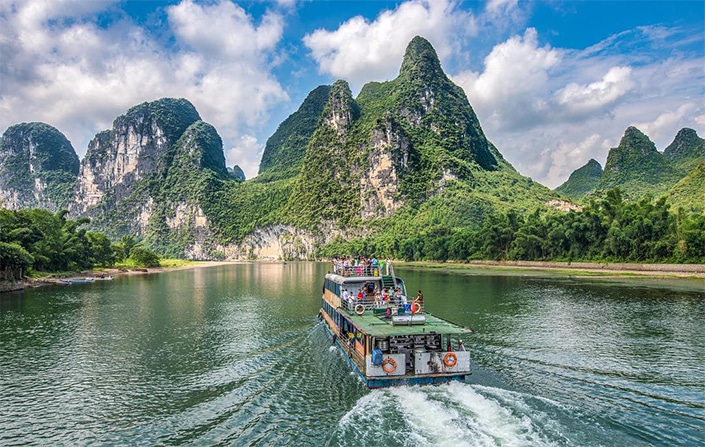 The peaches waving daringly in the blistered hands,
A day's wait for the passersby to earn a day's worth,
Oh Li River, you provide all.
The peaks beyond atmosphere form an unyielding prison wall,
All trekkers trapped in your relentless bosom
Unable or simply afraid to imagine your arms open wider.
The remains of our belongings tossed aside to make way for new bait.
Let me stay here, oh Li River.
Gladly will I be swallowed in pieces to be whole again
Where your nauseating green smell churns the innermost organs.
I feel like I'm falling, oh Li River.
No longer significant,
My past and my future as far apart as your banks allow.
If there is a center, a place where life meets death casually,
Where thoughts and words are unwelcome,
Where the urge to leap overrules reason,
It is within you, oh Li River.
It is within you, oh Li River
By Robyn Haywood, CLI Study Tour student
It is within you, oh Li River
Proud mountains and tall trees
Stand firm against the wind,
Constant yet impermanent.
How strange nature is.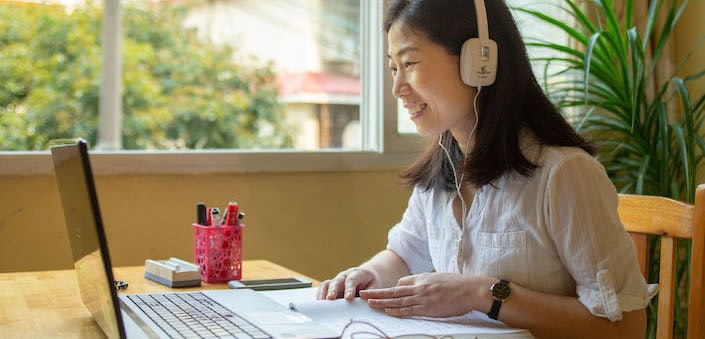 Free 30-minute Trial Lesson
Free 30-minute Trial Lesson
Continue Exploring