Top 5 YouTube Channels for Studying Mandarin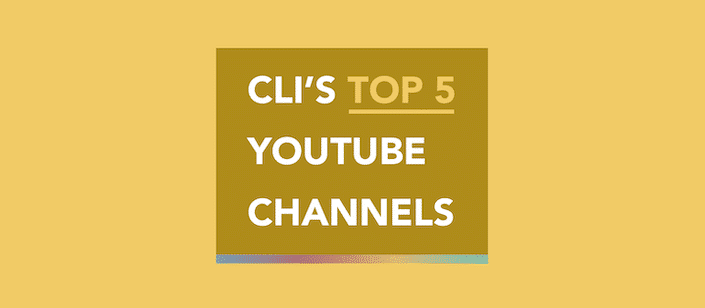 Anyone who has searched "learn Mandarin" on YouTube might agree that the sheer number of results is overwhelming. We have good news for you: it is possible to learn Chinese on YouTube!
A handful of channels consistently deliver high quality, engaging content to help students learn Mandarin. This is our tip of the hat to the five fantastic Chinese language and cultural educators we consider to be the best providers of free online videos for Chinese language and cultural studies.
Already an advanced student? If so, jump to our list of YouTube's Top Channels for Advanced Chinese Learners.
一 ChinesePod
ChinesePod is an excellent Mandarin learning resource, and its YouTube channel, ChinesePodTV, offers an in-depth video library of useful Chinese language lessons.
This prominent channel features thousands of self-contained, situational lessons so that viewers can pick and choose the subjects relevant to them. Learn everything from simplified grammar points to survival tips for riding the Chinese subway when you study Mandarin with Fiona and her international crew.
二 Yoyo Chinese
If you are looking to ease into Mandarin by starting with the basics, Yoyo Chinese is a great starting point. In each video, teacher Yangyang Cheng delivers concise lessons that emphasize essential aspects of the Mandarin language-learning process, such as pinyin pronunciation, tone-pairs, and everyday phrases.
If you don't have many opportunities to chat with native speakers in Chinese, follow Yoyo Chinese's series "Real Chinese" for candid interviews with locals as they go about their daily lives. CLI has also complied our list of Top 10 Videos from Yoyo Chinese. Whether you are a Mandarin beginner, intermediate, or expert, Yoyo Chinese's 200+ video library has something for you.
三 Learn Chinese Now
Learn Chinese Now is a fabulous YouTube channel hosted by Ben Hedges, an expat from England who speaks stellar Mandarin. After studying the language in college, Ben moved to Taiwan where he started his own show about news, art and society in China.
These videos were so well received by local netizens that Ben decided to develop his own YouTube channel in order to spread the word about learning Chinese. From grammar guides to cooking videos, Learn Chinese Now is an excellent source for all things related to Chinese language and culture.
Check out our list of 10 Useful Video from Learn Chinese Now.
四 Off the Great Wall
Off the Great Wall has been "edu-taining" in style since joining YouTube in 2012. In just three short years they have accumulated nearly 50,000,000 views and over 410,000 subscribers!
OTGW covers widespread cultural topics, like their recent two-part video on the guqin and their mouthwatering piece on the most popular Chinese cuisines called 8 Dishes You MUST Try When Eating Northeastern Chinese Food!
五 Learn Chinese with Litao
Are you a beginner student interested in building a strong and capable foundation in Mandarin? Head over to Learn Chinese with Litao.
Begin with the Chinese pronunciation series to learn Chinese pinyin, including initials, finals, and tones. Next, move on to the elementary Chinese HSK 1 and elementary Chinese HSK 2 series for practical grammar and vocabulary.
Have you emerged from the beginner and intermediate levels of Chinese victorious and ready for the next challenge? Read on!
YouTube's Top Channels for Advanced Chinese Learners
In this next section, we focus on YouTube channels for upper-intermediate and advanced Chinese language students. The following channels provide authentic native content—the best type to elevate your language skills to near-native fluency.
一 If you are into FASHION
Clare is Here is a Chinese YouTuber who currently lives in Japan. She has a lot of great "try-on hauls" where she reviews clothing from famous high street brands such as UNIQLO, Mango and H&M.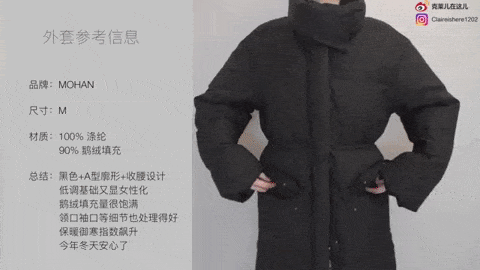 愛莉莎莎 Alisasa is a Taiwanese content creator who mainly focuses on the latest fashion trends (especially Korean fashion). She also has many videos regarding dating advice and life in South Korea. All of her YouTube videos include Chinese subtitles so you can use them as an extra aid to improve your listening and reading skills.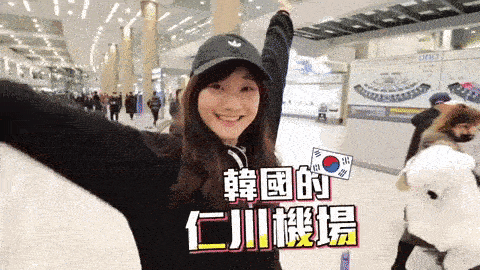 二 If you are into MAKEUP
Austin's YouTube channel JQ Studio has gained a lot of popularity due to his lipstick extravaganzas. He is currently one of China's most famous vloggers and his Weibo account has almost 13 million followers. He also has a lot of unboxing videos and skincare reviews.
Hello Catie is also a great channel for make-up tutorials and she also has a lot of content reviewing the latest make-up products and trends.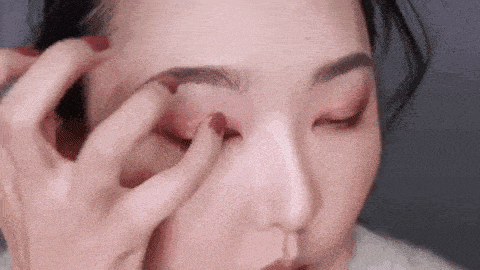 三 If you are into NATURE DOCUMENTARIES
我们的岛 (Our Island) is a Taiwanese nature channel that focuses on the geography, culture, and wildlife of Taiwan. All videos are subtitled in traditional Chinese.
Remember that the YouTube comments section is always a great place to engage in some natural commentary and get to know more regarding the opinions of netizens from Chinese speaking countries, so feel free to interact!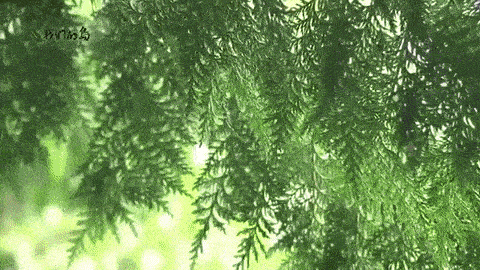 四 If you are into FILMS
那些電影教我的事 Lessons from Movies is an introspective channel that focuses on the lessons learned from films, both Western and Eastern. Videos are also subtitled in Chinese.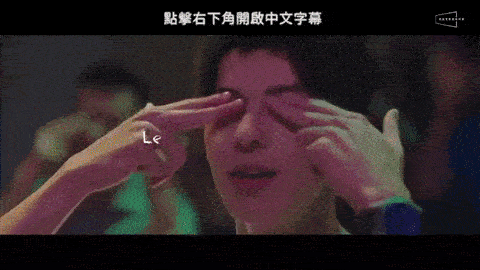 五 If you are into FUN CROSS-CULTURAL TOPICS
Originally part of the cast for 世界青年说—a talkshow consisting of foreigners from a variety of different countries—Dayday and Blair now have their own YouTube channel called MYBY孟言布语. They have a lot of funny videos about cultural differences between China and the US/UK. All of their videos are subtitled in both Chinese and English.
Their channel is also great if you are looking for a boost of inspiration and motivation to see two foreigners speak Chinese so fluently!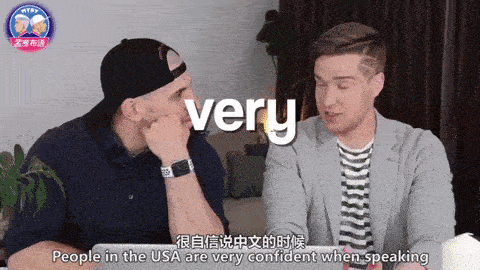 六 If you are into MYSTICISM
唐綺陽官方專屬頻道 is created by a Taiwanese astrologer who does weekly sun sign horoscopes—great for learning your planets and zodiac sign in Chinese!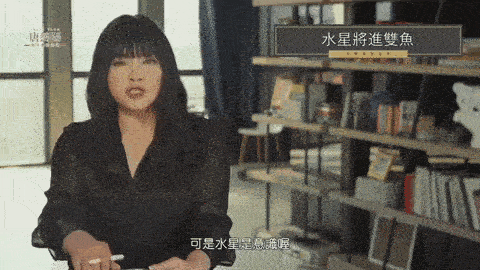 華欣心理健康中心 is a great channel for guided meditations. After all, a great way to learn any language is to do it in a relaxed state.
The Choice is Yours!
There are now more Chinese learning resources in the world than ever before. How will you utilize them?
Unfortunately, YouTube is blocked in China, along with many other familiar Western websites and apps. For those studying in China who are still able to access it using some of the various work-arounds that are available, however, it's still a great resource for learning the language.
We hope the above helps you learn Chinese on YouTube, and we welcome you to learn Chinese online with CLI! Our online one-on-one Chinese lessons use technology like Zoom to bring the classroom directly to you, allowing you the flexibility to seamlessly continue your school and work commitments while learning Chinese.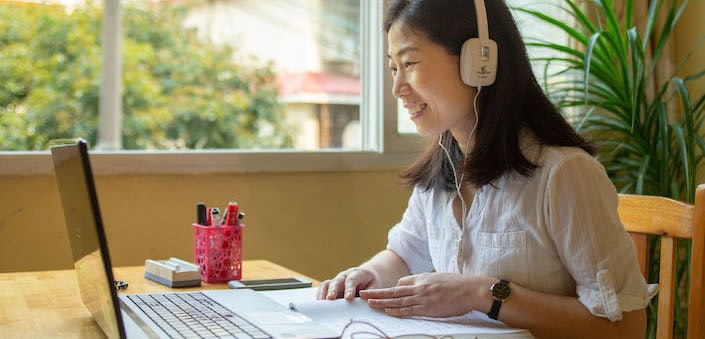 Free 30-minute Trial Lesson
Free 30-minute Trial Lesson
Continue Exploring