Why study abroad in Guilin?
As if spending a semester abroad in China wasn't reason enough, we felt compelled to list 12 reasons (among countless) why you should study abroad in Guilin.
We've also included some photos from CLI's Instagram account and suggest you watch the video called Guilin is Beautiful (between numbers 10 and 11 below) before returning here to apply to study abroad.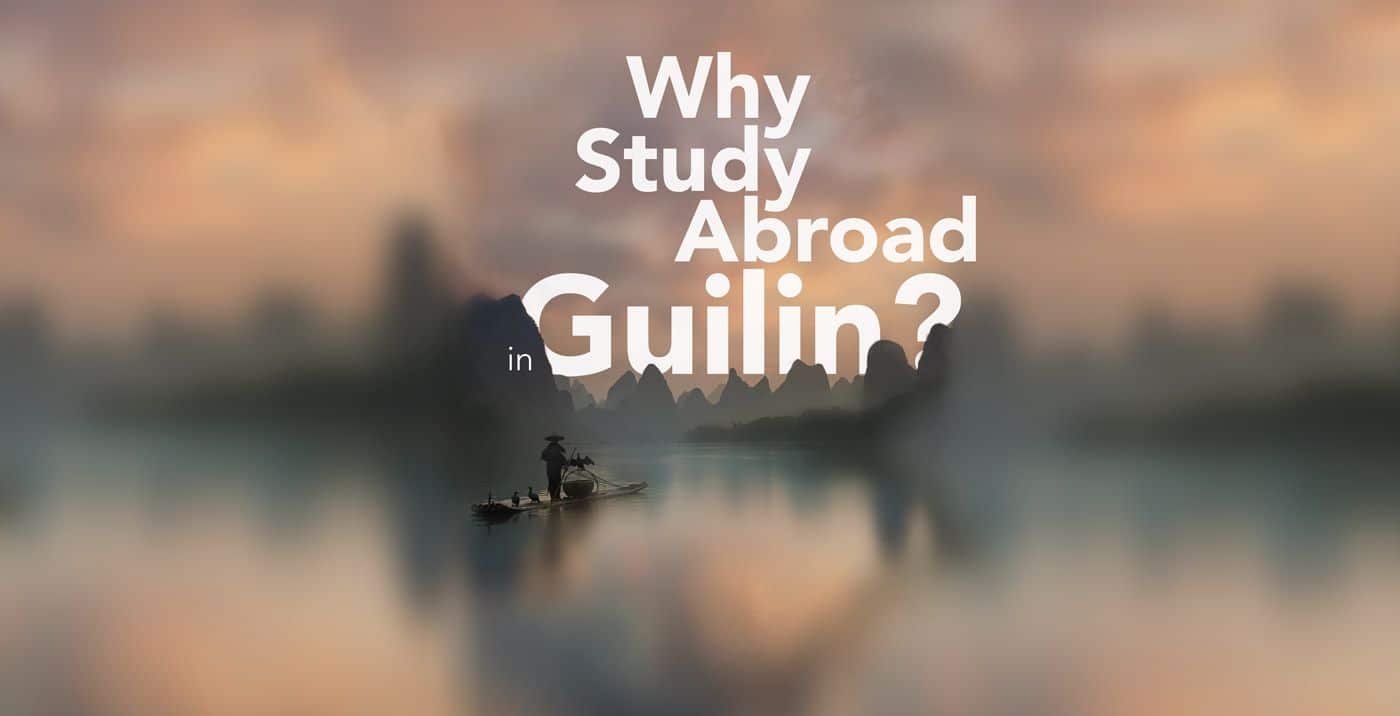 1. Guilin offers a unique combination of urban and rural lifestyle
Since the economic reform of the 1980's, towns and cities across China have experienced rapid urbanization, leading to the erasure of traditional farming communities in many areas.
As a small city situated within a protected environmental zone, Guilin has been fortunate to maintain its countryside charm, untouched scenery and laidback pace of life. At the same time, the city's status an international tourist destination means that Guilin is home to a cosmopolitan city center packed with hip cafes, international restaurants, and other modern comforts.
This unique combination of urban and rural communities means that on any given day it's possible to travel from the city's bustling downtown district to serene natural landscapes within fifteen minutes. There are countless amazing things to do in Guilin.
View this post on Instagram
2. Guilin is an ideal language-learning environment
As is the case in many rural areas of China, Guilin's education system has improved tremendously over the past several decades, leading to a dramatic rise in English proficiency among younger generations.
Nonetheless, the fact remains that most people in Guilin only speak Mandarin Chinese and the local Guilin dialect. For foreign students, this means that the opportunities to practice Chinese in real-life situations are boundless.
Furthermore, while Guilin is home to its own local speech called 桂林话 (guìlínhuà), the differences between this dialect and standard Mandarin, or 普通话 (pǔtōnghuà), are minimal compared to dialects spoken in other areas.
View this post on Instagram
3. Guilin is home to a remarkably diverse community
The fourth-largest city in Guangxi Zhuang Autonomous Region, Guilin is a heartland for exploring ethnic minority, or 少数民族 (shǎoshù mínzú), culture in China.
While most of the population belongs to the Han majority, 90% of the Zhuang Minority, 70% of the Yao Minority, plus large groups of Dong and Miao, also reside in Guangxi.
The unique customs of these groups have been preserved into the present and are accessible to travelers interested in exploring the Middle Kingdom's multifarious traditions.
4. Guilin's location is ideal for international travel
Guilin is perfectly situated in sunny south-central China, making for swift and affordable international travel options. Budget flights to Bangkok, Thailand or Kuala Lumpur, Malaysia, as well as over-night trains to Hanoi, Vietnam are available directly from Guilin city.
Additionally, travelers can hop aboard the fast train to Shenzhen, walk across the border to Hong Kong, and find themselves in one of the most unique cultural melting pots on the planet for only 30 USD. While in Hong Kong, Shenzhen or the neighboring megacity of Guangzhou, it's easy to catch a flight to anywhere in the world.
5. Guilin is a very affordable city
The cost of living in Guilin is quite low compared to that of many western countries and larger cities within China. As of this writing, 1 US Dollar is equals 6.5 RMB.
Take a taxi-ride across town for 2 to 3 USD, fill up on a hearty bowl of specialty rice noodles for less than a buck, or treat yourself to a professional massage for only 50 RMB. Such affordable prices at establishments across the board in Guilin will ensure that you're able to save money and enjoy a comfortable lifestyle during your adventure abroad.
6. Guilin's cuisine is fresh and local
As mentioned in reason 1 on our list, Guilin's close proximity to so many farming communities has major advantages for urban residents, one of which is access to delicious, fresh food.
Every morning starting around dawn, merchants from the surrounding countryside travel into the city to peddle produce, herbs and poultry at local wet markets. These ingredients are then purchased by chefs and served up in restaurant kitchens that very same day, creating a sustainable farm-to-table system.
Traditional villages located around Guilin are also home to a multitude of organic farms open for guests to pick their own fruits and vegetables.
View this post on Instagram
7. The endless list of beautiful scenic spots
One of China's most coveted tourist destinations since the 1960s, Guilin has an array of sprawling urban parks, impressive landmarks and scenic spots tucked around every bend.
Spend your afternoon relaxing amidst the osmanthus trees and wild (but friendly) monkeys of Seven Star Park, hike Tunnel Hill Mountain for an impeccable sunset view, and much, much more.
8. Take incredible weekend trips
Only have a few days between Chinese classes to go exploring? Luckily, Guilin is located within a mecca of fantastic getaway spots. Take an express bus to the Dragon's Backbone Rice Terraces for a weekend of hiking between ancient villages and brilliant terraced mountains, or float down the Li River and arrive in the trendy back-packer haven of Yangshuo.
Alternatively, a few hours on the fast train will deliver you directly to Hongkong, Shenzhen, Guangzhou or any one of the modern metropolitan cities located near Guilin. No matter what you decide to do this weekend, be inspired knowing that there are endless options for where to go next.
"I often sent pictures of the hills of Guilin which I painted to friends back home, but few believed what they saw." - Fan Chengda (Chinese Song Dynasty scholar)
9. Guilin is an excellent place to develop your career
In recent years, many international companies have opened branches in Guilin, now revered as one of Asia's most renowned tourist destinations.
While the city continues to develop in harmony with the rest of the nation's rapid globalization, more and more business opportunities are becoming available here, particularly for those individuals with both English and Mandarin proficiency.
10. Guilin's scenery is the best under heaven 桂林山水甲天下
Perhaps the most essential reason why our co-founders chose Guilin as CLI's home-base is the area's distinctive natural environment. As the saying goes, "Guilin's scenery is the best under heaven" (桂林山水甲天下, Guìlín shānshuǐ jiǎ tiānxià).
The result of centuries submerged underwater when skeletons of marine animals that gradually formed jagged limestone rocks, striking karst peaks can now be found sprouting up throughout the entire city. Between mountain skylines and tropical rivers, Guilin's scenery is truly dream-like.
See more of Guilin's environment in this video made by CLI.
11. Guilin is home to a diverse international community
Guilin's dazzling nature and relaxed pace of life attract foreign ex-pats, friendly exchange students and interesting families from around the world who come searching for a new home in the land of passion fruits and fragrant osmanthus trees.
Become part of a dynamic international community and meet interesting, like-minded individuals from around the world when you study abroad here.
12. Guilin lends itself to a healthy lifestyle
Guilin is a haven for athletes, outdoorsy folks, and anyone else interested in cultivating a healthy lifestyle. Students can take advantage of shared public bicycles or the walkable distance between most neighborhoods in the city. Rock climbing is another celebrated pastime on the Li River, all thanks to the abundance of limestone karst peaks and bouldering spots that stretch throughout the region.
We welcome you to learn Chinese online with CLI's team of amazing Chinese teachers! Don't forget to follow CLI on Twitter, Instagram, and Facebook. 下次见!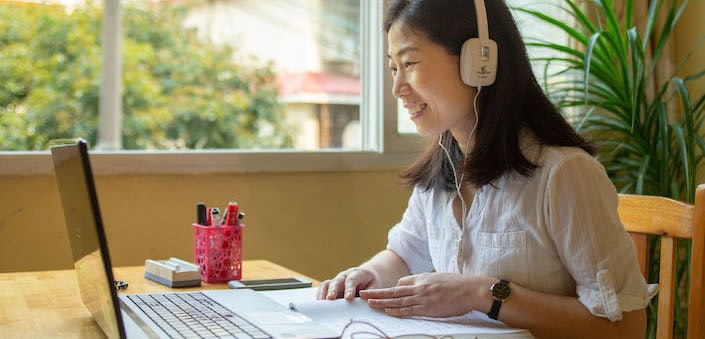 Free 30-minute Trial Lesson
Free 30-minute Trial Lesson
Continue Exploring