The Most Popular Foodie in China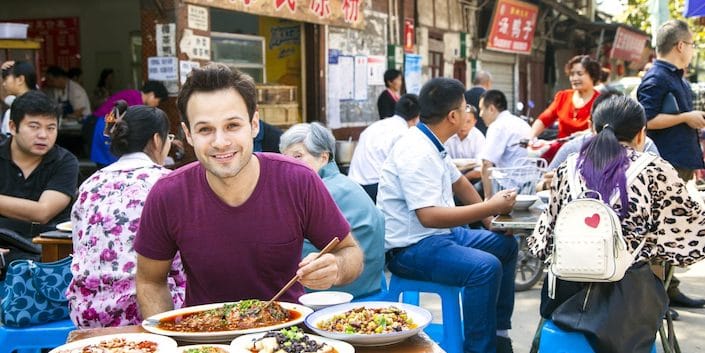 Trevor James, a.k.a. "The Food Ranger", is hands down the most popular food vlogger and YouTuber to be producing content in China on the Middle Kingdom's deliciously diverse cuisine.
Originally from Canada and currently residing in Chengdu, James has been living in China and exploring the country's every corner in search of the tastiest treats it has to offer for over 8 years now. A Sichuan chef in training, James believes in the simple philosophy that in order to better understand and appreciate a culture, one needs to get closer to its food, and we certainly agree!
Here, we take a look at some of our absolute favorite Food Ranger adventures:
Top 15 Videos from The Food Ranger
1. Chinese Street Food Tour in Xi'an, China. Street Food in China BEST Noodles
When it comes to food, few cities compare to Xi'an. Most people visit the former capital for the Terracotta Warriors, but our friend Trevor James was there for all the scrumptious food the city had to offer! To watch the following videos in China, considering downloading one of the best VPNs for China.
2. This is Rural Chinese Food. Southern Chinese New Year Food FEAST!
Ever wanted to be part of a Chinese New Year feast? Don't worry; The Food Ranger's got you covered! From homemade sweet and sour spare ribs to ground pork stuffed shitake mushrooms, this video has it all!
3. Unheard of Chinese Street Food You MUST Try | Farmers Market in China! China Cuisine
What better way to start your day than taking a morning tour through the crowded alleys of a busy Chinese market? Not only does this video have plenty of food on display, but it also offers a unique insight into daily life in many Chinese cities.
4. Top 5 Durian Varieties | Durian Buffet | Stinky Good
Durian can be a polarizing fruit. Some simply love it, while some absolutely despise it. If you're like The Food Ranger and just can't get enough of this "fragrant" fruit, be sure you watch this video about the Durian buffet that exists in Kuala Lumpur, Malaysia!
5. Chinese Street Food Tour Around China | Most Unique Chinese Street Food of 2016
Wondering what the best street food cities in China are? This video breaks down the top 15 most unique street foods the country has to offer and in which cities you can find them!
6. 7 Chinese Foods You MUST Try In Southern China
Food in China varies significantly from the northern part of the country to the south, and in this video, The Food Ranger takes us through his 7 favorite foods in the southern city of Guangzhou.
7. My First Day at Culinary School in China
Like we mentioned before, James is currently training to be a Sichuan chef. His obsession with food and his love for Sichuan cuisine has led to him enrolling himself in culinary school in Chengdu for the next two years, and he wants to take his viewers along with him for the adventure! This video features some cool behind-the-scenes footage from his first day in culinary school!
8. Chinese Street Food Tour in Wuhan, China | Street Food in China BEST Noodles
Wuhan is known for its Hot and Dry Noodles, and is located smack in between Sichuan and Shanghai. The capital of Hubei province has a mixture of Hunan, Sichuan, and Shanghai cuisine, and many people would argue that the city has some of the best noodle dishes available in the country! However, there's a lot more that Wuhan has to offer when it comes to food!
9. China Bullet Train Full Speed Street Food Noodle Tour | Chinese Noodles Adventure
Fast, clean, convenient, and comfortable – those are some of the best words to describe the train system in China. But is the food on board any good? We take a look at that and James' first experience with Wuhan cuisine.
10. Chinese Street Food Tour in Guilin, China | ENTER NOODLE HEAVEN
We couldn't possibly have a list of all the amazing food cities in China The Food Ranger has visited without including our very own Guilin! We're glad James decided to visit this beautiful city and its surrounding areas to try everything from Guilin rice noodles ("mifen") and oil tea to fried rice noodles 炒粉 and dishes enjoyed by minorities in Longsheng!
11. Eating A Healthy, Non-Oily Meal in China
Finding a simple and healthy meal in China is easy. They're inexpensive and delicious and available almost anywhere. In this video, we take a look at James' favorite healthy, non-oily, snack in Chengdu!
12. Mouthwatering Muslim Cuisine in Xi'An, China
Home to the famous roujiamo 肉夹馍 (Chinese hamburger), Xi'an is a meat lover's paradise. Huimin Street in the Muslim Quarter has way too many options for foodies to choose from, making it one of the most popular food streets on the planet! Whatever it is you're looking for, this one street has it!
13. INSANE Durian Chicken Hot Pot in China! Disgusting or Delicious?
Love Hot Pot? Love Durian? What if we told you there's a restaurant in Guangzhou that makes Durian and Chicken Hot Pot? We can't decide how we feel about this one, so we'll just let you watch the video and decide for yourselves!
14. Chinese Street Food Tour in Guangzhou, China | Exotic Seafood, BBQ Pork, and Street Food in China
Guangzhou's Dim Sums are world-famous, but what other foods can you try there on your next visit? The answer: there's simply too much! Watch as James tries everything from breakfast favorites like rice noodle rolls 肠粉 to the unique Cantonese way of preparing seafood. Our favorite? Definitely the barbequed pork or 叉燒!
15. Halal Street Food Journey To Islamic China | Xinjiang HUGE CHICKEN PLATE on the Chinese Silk Road
China is a huge country and the farther west you go, the more prominent is the influence of the Silk Road cultures on the local way of life. This is certainly true of language and food as they're both very heavily influenced by Central Asia. This is a great video to watch if you're interested in learning more about food in China's Far West.
Still want more delicious food? Follow @TheFoodRanger on Instagram to see photos of foods from around the globe filling your feed as he takes you on his next adventure!
CLI's Top 5 @TheFoodRanger Instagram Posts
Residing in China over the last 8 years has even allowed James to explore, and try the starkly different cuisines of, neighboring countries like Malaysia, India, and Sri Lanka, among many others. Do subscribe to his YouTube channel by clicking here, so you don't miss out on his next adventure!
We welcome you to learn Chinese online with CLI's team of amazing Chinese teachers! Don't forget to follow CLI on Twitter, Instagram, and Facebook.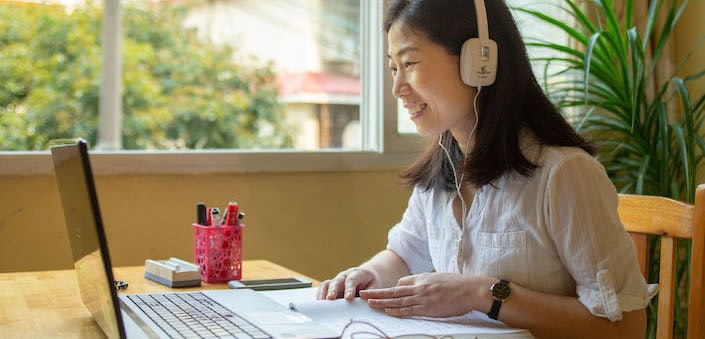 Free 30-minute Trial Lesson
Free 30-minute Trial Lesson
Continue Exploring