Wuzhen Water Town Travel Guide: An Insider's Look at Wuzhen, China
Called the Venice of the East due to its historic canals, Wuzhen Water Town (乌镇 Wūzhèn) is an amazing Chinese travel destination known for its unique Chinese architectural masterpieces, scenic rivers, colorful festivals, and mouthwatering local cuisine. There is so much to see and do in this beautiful ancient water town that it should feature on any serious traveler's bucket list.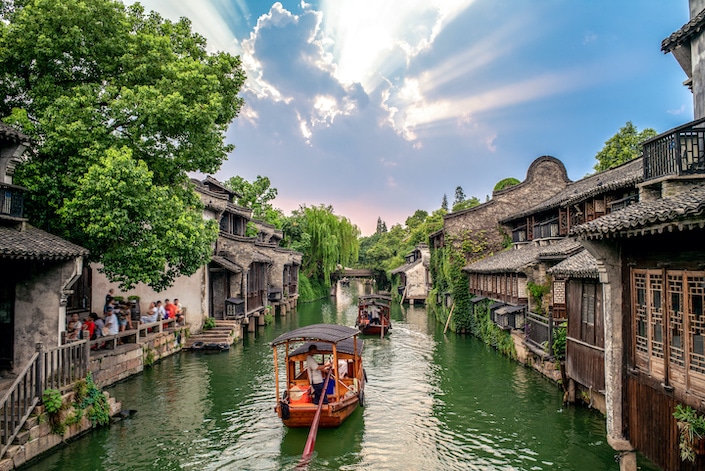 What is Wuzhen Water Town?
Wuzhen Water Town, or simply Wuzhen, is an ancient water town in Zhejiang Province, just south of the Yangtze River.
The water town falls within a triangle created by three of China's most well-known cities: Suzhou, Shanghai, and Hangzhou.
It is 140km (87 miles) away from Shanghai and 80km (50 miles) away from Suzhou and Hangzhou.
Wuzhen was founded in 872 CE, and many of the town's ancient buildings have remained intact for hundreds of years.
This water town has six districts and boasts an estimated total surface area of 27.49 square miles (71.19 square kilometers).
While it has a population of 60,000, only 12,000 are permanent residents.
Wuzhen is well-known within China as the home of a host of artists, writers and intellectuals who made the town their home throughout the Song, Ming and Qing dynasties. It is also the site of the former residence of Mao Dun, a 20th-century Chinese essayist, playwright, and journalist who was born in the town. His ancestral home was renovated in 1984 and is now open to the public.
Generally, Wuzhen is praised for its ancient charm, rich history, abundant rice and fish, and picturesque scenery.
Things that make Wuzhen Water Town famous
Wuzhen is famous for a lot of things, but here are some of the highlights:
1. Traditional Chinese architecture
Thanks to its well-preserved traditional architecture, visitors to Wuzhen can feel as if they've traveled back in time.
The region around Wuzhen was extremely prosperous throughout much of its history, and this prosperity is reflected in the beauty of its ancient buildings, which are adorned with elegant traditional wood carvings and stonework.
The town also displays its architectural beauty through the numerous stone pathways that tie the ancient houses and canals together.
View this post on Instagram
2. Canals and bridges
Wuzhen is called the Venice of the East for a reason. As the name "water town" suggests, the town is crisscrossed by a network of canals. These waterways help connect Wuzhen to the oldest and longest canal in the world, the Grand Canal, which runs beside the town.
In ancient times, the 1,118 mile-long Grand Canal connected Hangzhou and Beijing and helped to facilitate trade between the two cities. Wuzhen benefited economically from its proximity to the canal, which helped it grow into a prosperous regional trading center.
In 2014, the Grand Canal was named a UNESCO World Heritage Site. It's a must-see for visitors to Wuzhen, but it's certainly not the town's only water-related attraction.
Wuzhen is also famous for its many picturesque bridges. The most well-known is the Bridge within a Bridge, which is actually made up of two bridges, the Renji Bridge and Tongji Bridge, each of which can be seen through the arch of the other.
3. Local delicacies
Reflecting its watery roots, Wuzhen's most famous local delicacies are fish dishes, particularly baishui fish, which you can eat steamed, fried, or boiled.
The town also serves a variety of flavorful local dishes such as the qingtuan (glutinous rice with barley grass), soy sauce mutton, and round gusao baked rolls.
You can also enjoy fried fermented tofu, seasoned duck, and ginseng cake.
View this post on Instagram
4. Markets and feasts
A visit to any Chinese town isn't complete without experiencing a local market and partaking in a traditional feast, and Wuzhen is no exception.
There is so much to discover in Wuzhen at different times of the year. During the winter, you can enjoy the Long Street Feast, where people sit around a long table for a banquet.
In the summer months, you can catch local farmers selling fresh fruits and vegetables from their boats at Wuzhen's traditional Floating Market.
5. Free Wi-Fi
Though Wuzhen has always maintained its traditional Chinese heritage, it's also continued to evolve. 
Today, visitors and locals alike can access free Wi-Fi anywhere within Wuzhen Water Town.
6. World Internet Conference
Since 2014, Wuzhen has hosted the World Internet Conference. As a result, this international event is now known as the Wuzhen Summit.
This annual event organized by top Chinese government agencies focuses on global Internet policies and challenges.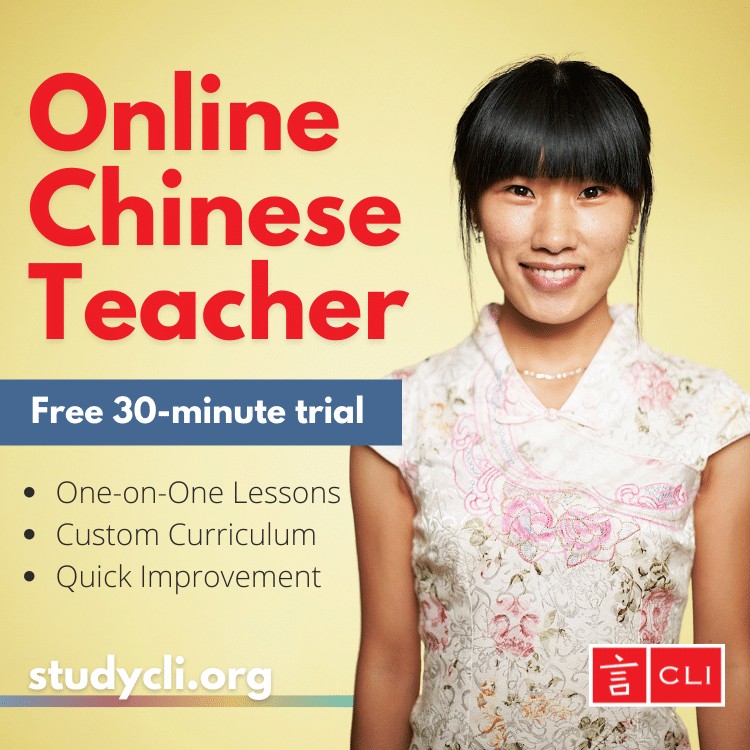 Where to go and what to see
The waterways that run through Wuzhen naturally divide the town into four different sections, known as Dongzha, Nanzha, Xizha and Beizha. Many travelers prefer to spend most of their time exploring the Dongzha (East Area) and Xizha (West Area) sections of Wuzhen.
Dongzha (East Area)
The Dongzha area is a popular section of Wuzhen Town that's filled with museums, exhibition centers and entertainment joints.
The name East Area comes from the fact that it's situated east of the Shi River.
During peak travel times like China's Golden Week, the East Area can get quite crowded with visitors. Therefore, it's best to avoid traveling to Wuzhen's Dongzha area during major Chinese holidays.
In general, mornings are always a good time to visit as the river will be shrouded in mist and you may be able to spot some of the locals burning honeycomb briquettes.
Dongzha's key attractions include:
1. Martial Arts
What is China without martial arts? If you are in Wuzhen, there is no better place to experience the art of kung fu up-close than in the East Area.
Don't be surprised to catch martial art performances taking place on boxing boats, with drums and gongs accompanying the performance.
The performers wear traditional kung fu attire and carry swords and other traditional Chinese weapons
2. Museums
While exploring the East Area, make sure to visit China's first antique bed museum, the Ancient Bed Museum. There, you can see and learn about exquisite Chinese antique beds, some of which date all the way back to the Ming dynasty (1368-1644).
You can also visit the Folk Custom Museum to learn about Wuzhen's ancient customs regarding weddings, seasonal changes, birthdays, and childbirth during the 19th and 20th centuries.
3. Chinese wine distillery
Wuzhen takes pride in its wine brewing tradition. During the Ming dynasty (1368-1644), the town began brewing Sanbai Wine, a palate-pleasing, soft and mellow alcoholic drink.
You can have a taste of this traditional brew at the Sanbai Wine Distillery Workshop.
4. Bamboo pole climbing
For lovers of acrobatics, no experience can match Wuzhen's ever-thrilling bamboo pole climbing demonstration. If weather permits, you can catch this sensational 15-minute act starting from 10:30 am or 2:30 pm.
5. Shadow Play Theater
The Shadow Play Theater offers you the opportunity to watch shadow puppet shows on a big screen.
Performances of this traditional Chinese art are often accompanied by traditional Chinese musical instruments like the gong, erhu, and flute.
You can catch a 10-minute performance every day between 10:30 am and 11:20 am or 1:00 pm and 4:30 pm.
6. Huagu Opera (Flower-Drum Opera)
Huagu Opera is a gripping local drama that walks you through stories of rural life in the Wuzhen area. It's accompanied by live music presented in the local dialect and features traditional costumes.
You can catch a 30-minute performance any time of the day between 9:00 am and 4:30 pm.
Xizha (West Area)
The West Area is less crowded than the East Area, meaning it offers more space to move. The West Area is also quite charming, thanks to its elegant bridges and ancient buildings.
Xizha's streets are lined with many guest houses, shops and arts and crafts centers. It's especially nice at night, when it's beautifully lit. 
Evenings are always a great time to visit the West Area. 
There's a lot to see and do in Xizha. Here are the highlights:
1. Wuzhen Grand Theater
The Wuzhen Grand Theater is everything you expect from a historic cultural center.
This architectural masterpiece integrates the cultural diversity of north and south to allow you to experience the true beauty of China.
From local operas and classic movies to storytelling, Wuzhen Grand Theater offers a variety of memorable cultural experiences in a serene atmosphere.
2. Footbinding Museum
Foot binding refers to the once-widespread Chinese practice of binding and breaking young girls' feet to make them smaller. During ancient times, bound feet were seen as a status symbol and even a mark of beauty by some.
Head to the Chinese Footbinding Culture Museum of Wuzhen to learn more about this painful practice, which though banned in 1912 still persisted in some parts of China all the way up to the 1950s.
3. Wuzhen Water Market
Once an important transport hub, Wuzhen's Water Market is now a thriving market for townsfolk and a popular stop for visitors hoping to soak up some local color.
Visiting the Water Market allows you to shop for the freshest groceries, take eye-catching photos, and even learn how to prepare some local dishes.
If you are interested in experiencing life in Wuzhen first-hand, consider booking a room in the home of some local people living near the market. After shopping for vegetables at the Water Market, you can bring them home and learn how to use them to cook some traditional dishes with the help of your hosts. 
4. Yadi Silk Workshop
Wuzhen is famous for its silk production and there is no better place to learn about silk manufacturing than at the Yadi Silk Workshop.
There, you can explore every step in the silk-making process, from planting mulberry trees to weaving silk.
View this post on Instagram
Wuzhen weather, best times to travel, and what to wear
Spring (March-May)
Spring is generally the best time to visit Wuzhen as the temperatures, which range from 62 to 80 degrees Fahrenheit (16.7 to 26.7 degrees Celsius),  are quite comfortable. The spring mist also makes the town especially scenic during this season.
During this time of year, women can wear comfortable dresses, skirts, cropped pants, jeans, light jackets, and sandals or boots. Men can consider wearing t-shirts, jeans, long pants, a light jacket, and sandals or any other comfortable shoes.
Summer (June-September)
In the summer, Wuzhen is often crowded, and there is the risk of heat stroke as the temperatures are very high (80 to 93 degrees Fahrenheit or 26.7 to 33.9 degrees celsius). Therefore, summer is not the best time to visit the water town.
Fall (September-November)
Visiting Wuzhen in the fall season is best if you prefer cool weather (42 to 54 degrees Fahrenheit or 5.6 to 12.2 degrees Celsius). A fall trip to Wuzhen will also allow you to enjoy the beautiful clear sky.
If traveling to Wuzhen during this season,  consider wearing a long sleeved shirt, long pants, a light sweater or jacket, and comfortable shoes.
Winter (December-March)
Winter weather in Wuzhen is freezing (33 to 45 degrees Fahrenheit or 0.6 to 7.2 degrees celsius), but this is also usually the driest time of year. So, winter can be the perfect time to visit if you prefer a less crowded season.
In general, you should wear warm clothes in the winter. Consider putting on a thick sweater and down jacket.
How to get to Wuzhen
1. By plane
To get to Wuzhen by plane, you first have to arrive at the Hangzhou Airport and then take a 1.9-hour bus ride to Wuzhen Water Town.
2. By bus
You can catch a bus ride to Wuzhen Bus Station from:
Tongxiang Train Station (40 minutes)

Shanghai Bus Station (2 hours)

Hangzhou East Bus Station (50 minutes)

Suzhou (1.5 hours)

Nanjing

(3.5 hours)
Once you get to Wuzhen Bus Station, you can take:
A 5-minute bus ride to the East Area or walk for 15-minutes

A 10-minute bus ride to the West Area or walk for 30 minutes
3. By train
You can catch a bullet train from:
Tongxiang (25-minute train ride + 20-minute cab ride)

Shanghai (40-minute train ride + 20-minute cab ride)

Suzhou (1.5-hour train ride)

Nanjing (2-hour train ride to Tongxiang)
Wuzhen: Your amazing getaway in China awaits
Visit Wuzhen today to experience the richness of Chinese culture, savor delicious local dishes, and marvel at ancient architectural gems.
Wuzhen is a place to learn and have fun. It's a destination not to be missed. Luckily, its proximity to China's major coastal cities make it a fantastic and convenient getaway.
If you are visiting Wuzhen, chances are you may also be planning to travel to nearby cities. If so, we recommend that you check out some of CLI's related travel guides to make sure you get the most out of your visit to amazing destinations like the Shanghai Bund or Suzhou's traditional Chinese gardens.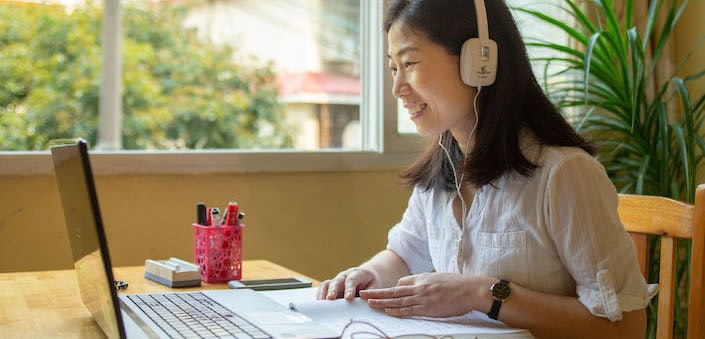 Free 30-minute Trial Lesson
Free 30-minute Trial Lesson
Continue Exploring