Hangzhou Travel Guide: Key Attractions, History, and Travel Tips
Located in Zhejiang Province, Hangzhou is a world-renowned travel destination, harboring several of China's most impressive history museums and world heritage sites. Home to the tech giant Alibaba, Hangzhou allows visitors to sample the best Chinese cuisine, learn about local tea culture, and explore some of the country's finest waterways and parks.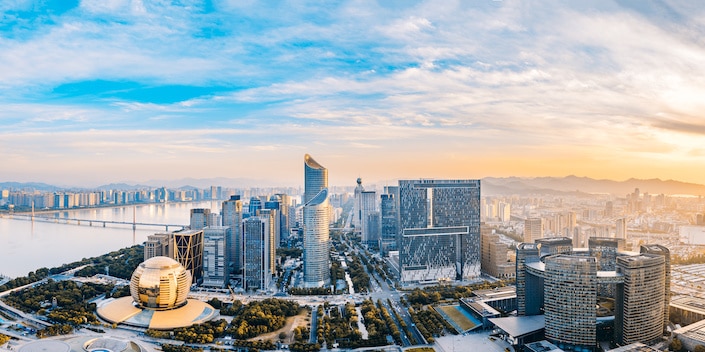 About Hangzhou
The beautiful city of Hangzhou is renowned throughout modern China as an ancient political and cultural capital. Once home to some of China's finest poets, the city's charm has been immortalized in numerous works of art and literature.
Today, Hangzhou is the capital city of Zhejiang Province. It sits on the southern part of the Grand Canal of China and the south-central area of the Yangtze River Delta.
Hangzhou is the most populous city in Zhejiang, with an estimated population of 10.36 million people (as of 2019), and covers an area of 16,847 square kilometers (6505 square miles).
A long and vibrant history
Hangzhou's vibrant history dates back to the Qin dynasty (221-206 BCE). It was first established as a place called Qiantang County. However, the county was abolished during the reign of the Sui Emperor Kaihuang in 589 CE and the area was then redesignated as Hangzhou.
Between 907 and 978 BCE, the city was the capital of the Wuyue Kingdom. Then between 1127-1279 CE, it also served as the capital of the Southern Song dynasty.
In ancient times, Hangzhou was also home to celebrated Chinese painters like Lu You, Su Shi, and Xin Qiji.
The city also had a substantial foreign population as early as the Song dynasty, when Arab merchants moved to the city to engage in international trade.
Thanks to its booming economy and status as an important cultural and political capital, Hangzhou attracted a large population numbering in the millions. In fact, scholars believe that from 1180 to 1315 and from 1348 to 1358, Hangzhou was the largest city in the world.
Due to its elegant architecture, Italian explorer Marco Polo once labeled Hangzhou 'the most graceful and splendid city in the world.'
A vibrant modern metropolis
Present-day Hangzhou comprises two counties (Tonglu and Chun'an), one county-level city (Jiande), and ten districts. The ten districts include Shangcheng, Xihu, Binjiang, Gongshu, Xiaoshan, Yuhang, Linping, Lin'an, Fuyang, and Qiantang.
Today, Hangzhou boasts traditional, local cuisine and a diverse population of residents from across China and the world.
Hangzhou is a multireligious city characterized by the cooexistence of members of many different faiths and religions including Christianity, Buddhism, Islam, Confucianism and Taoism.
Designated as one of China's first tier cities, this modern metropolis takes pride in its highly developed air, rail, water, and road transportation links.
Moreover, Hangzhou is home to some of China's largest and most prestigious universities, including Zhejiang University, Hangzhou Normal University, and the Zhejiang University of Technology.
Hangzhou's claims to fame
Hangzhou is famous for many things. Below are several of the city's leading attractions:
1. Alibaba
Hangzhou has been the home of Alibaba, China's leading e-commerce platform, since the company was founded in 1999 by Chinese entrepreneur Jack Ma. Not only has Alibaba transformed Hangzhou as a city, but the company has also transformed the whole of China.
The dynamic state-of-the-art Alibaba campus accommodates nearly 9,000 employees and is characterized by stunning roof terraces, sun-shading screens, and open-plan workplaces.
Currently, Alibaba is not open to the public but planned visits are occasionally allowed.
2. A symbol of Chinese history and culture
For millennia, sites like the Grand Canal, West Lake, and the Longjing Tea Plantation have positioned Hangzhou as an important destination for discovering China's vibrant cultural heritage.
Silk and tea farms demonstrate historic traditions, and local foods are a true reflection of authentic regional cuisine.
Museums in Hangzhou are also a window into an ancient but exciting past.
The city houses numerous opera theaters, among which the Hangzhou Yue Opera Theater takes center stage. This theater showcases Yue Opera, the second most popular opera genre in China after Peking Opera. The performances here feature female actresses taking male roles and, at times, transitioning back to feminine characters when singing and performing.
Due to its long history as an important Chinese cultural and political center, Hangzhou also boasts many world heritage sites, one of the most popular of which is West Lake.
West Lake is a symbol of China's classical natural beauty and was recognized as a UNESCO world heritage site in 2011. Divided into five sections, the expansive lake area boasts historical temples and pagodas, ornamental trees and lush gardens, and stunning waterside walkways.
Another important world heritage site in Hangzhou is the Grand Canal. The 2,000 kilometer (1,243 mile) canal is the longest in the world and was recognized by UNESCO in 2014.
4. Ancient water towns
Hangzhou provides easy access to some of China's most stunning watertowns, or 水乡 (shuǐxiāng), ancient villages renowned for their bridges, canals and waterways. Wuzhen (乌镇 Wūzhèn) and Nanxun (南浔 Nánxún) are two notable watertowns both located within a two-hour drive of Hangzhou.
Wuzhen is known for its elegant and charming commercial atmosphere. As one of China's most well-known watertowns, it is usually bustling with large crowds of travelers.
Nanxun, on the other hand, is slightly less crowded and makes a suitable alternative for anyone looking for a more off-the-beaten path ambience.
5.  AI city management system
Hangzhou is one of the most technologically advanced cities in modern China. Today, the city's traffic lights, traffic police, and surveillance cameras are controlled by a central artificial intelligence (AI) brain system.
The AI system monitors traffic in real-time, and the city plans to soon integrate the technology into social governance and urban management systems.
6. Public bike rental system
Hangzhou enjoys the most extensive bike rental system in the world. There are at least 3,000 stations for renting bikes and nearly 7,000 bicycles available for shared use across the city.
Fortunately for visitors, any member of the public can easily and affordably rent a shared bike in Hangzhou.
7. Tea culture
It's hard to talk about Hangzhou without mentioning tea, China's most famous export and a staple of daily life for many locals. Hangzhou is home to Dragon Well tea (龙井茶 lóngjǐngchá), a beloved green tea and the main reason why the city is often recognized as the 'Capital of Tea.'
While in Hangzhou, visitors can explore the Meijiawu Tea Plantation to learn about the tea production process and sample the finished product.
The China National Tea Museum is another fantastic place to learn about tea culture and savor a cup or two.
8. Chinese silk
Hangzhou is also historically known for large-scale silk (丝绸 sīchóu) production and has been nicknamed China's 'Silk City.' Distinctively soft and luxurious, locally produced silk is readily available for purchase in clothing stores and fabric markets across the city.
One of the best destinations for learning about silk production is the China National Silk Museum in Hangzhou. There, you can learn about the history of Chinese silk, dating back 5,000 years, as well as the evolution of silk in the fashion industry.
9. Cashless payment system
Since Hangzhou is home to Alibaba, it should come as no surprise that Alipay, Alibaba's mobile payment solution, is the city's most popular payment method.
98% of the city uses Alipay as their principal means of payment. Customers can utilize the app to pay for taxis, hospital bills, utilities, groceries, and more.
Though cash currency is still accepted by most vendors, the city is getting closer to becoming a 100% cashless economy each year.
Where to go and what to see in Hangzhou
Below are the best places to visit in Hangzhou:
1. West Lake
As mentioned above, West Lake (西湖 Xīhú) is a recognized UNESCO world heritage site and one of the world's most beautiful spots to watch the sunset.
Here, travelers can enjoy the stunning autumn moon, the charming winter snows, the gorgeous spring flowers, or the beautiful summer lotuses.
After a stroll around the historic lake, you'll understand why its classical landscape has inspired Chinese artists and poets for centuries.
Today, West Lake is a top destination for hiking, biking, taking boat rides, and witnessing live song and dance performances.
2. Lingyin Temple
The Lingyin Temple (灵隐寺 Língyǐnsì), known in English as the 'Temple of the Soul Retreat,' is a Buddhist monastery beloved by local and international visitors alike.
With a history of about 1,700 years, the Lingyin Temple is one of China's most famous and oldest Buddhist temples.
Surrounded by tree-capped hills, the temple houses a wide array of Buddhist relics and carvings.
3. Hefang Street
Hefang Street is a vestige of ancient Hangzhou. There, you can see some of China's time-honored stores.
It's a fantastic place to go shopping and buy a few traditional crafts. It's also a nice place to taste local delicacies, marvel at the beautiful local products, and sight-see.
With its rich Chinese culture and history, Hefang Street remains an important symbol of Hangzhou.
4. Feilai Feng Grotto
Like the Lingyin Temple, the Feilai Feng Grotto (飞来峰石窟 Fēiláifēng Shíkū) offers an opportunity to meet the Buddhas of Hangzhou in one of their most sacred places.
Visitors can climb the 168-meter high limestone mountain to explore over 300 handcrafted stone Buddha carvings and enjoy a panoramic view of the neighboring villages.
5. Leifeng Pagoda
Dating back to 975 BCE, the Leifeng Pagoda (雷峰塔 Léifēngtǎ) is a monumental 8-sided, 5-story tower located on the southern banks of West Lake.
The pagoda's fame is partially derived from the unique Chinese tale, The Legend of the White Snake. This fable tells the story of a white snake spirit that transforms into a beautiful woman after consuming some magical pills. A turtle spirit, who eventually transforms into a monk, is unhappy because he did not get to eat any of the pills.
Out of jealousy, the turtle-spirit-turned-monk tries various ways to break up the snake spirit's relationship with her human husband, even going so far as to imprison her in the Leifeng Pagoda for 20 years. Luckily, she eventually escapes to live happily ever after with her human husband and son.
Due to its association with this popular legend, Leifeng Pagoda is especially popular with Chinese visitors.
6. Xixi Wetland National Park
Travelers who enjoy wildlife should be sure to stop by the Xixi Wetland National Park (西溪国家湿地公园 Xīxī Guójiā Shīdì Gōngyuán) when in Hangzhou.
There, you can watch birds while enjoying an expansive view of the waterpark, relax during a meditative retreat, or simply escape the city's hustle and bustle without having to travel too far from downtown.
Other noteworthy destinations in Hangzhou
Travelers in Hangzhou can also watch a live show at the Songcheng Theme Park, walk along the Magical Gongchen Bridge, or enjoy a spectacular urban view from the Baochu Pagoda.
You can also climb Mount Mogan for a thrilling hiking adventure or head to Shengli River Food Street to sample local street delicacies.
Finally, consider taking a stroll through the tranquil Hangzhou Botanical Gardens or observing life in the animal kingdom during a trip to the Hangzhou Zoo.
Where to stay in Hangzhou
If you're planning a trip to Hangzhou, you're going to need a place to rest your weary head.
Look no further than the following paragraphs.
Whether you've just won the lottery and transformed yourself into a highflying 土豪 (tǔháo; nouveau riche) who's gonna spare no expense, or whether you're just another 老百姓 (lǎobǎixìng; common person) slumming it through China with nothing but a backpack and a frayed shoestring budget: We've got you covered.
Budget
Hangzhou Bokai Westlake Hotel
Specially designed for the budget-conscious traveler, there are few places in town that offer as much bang for your Hangzhou buck as the Bokai.
A stay at the Bokai comes with soundproof rooms, a flatscreen TV for those days when your tired feet just need a rest, and air conditioning (a sorely underappreciated lifesaver during the sweltering Hangzhou summers).
The fact that it's a mere 10 minute meander from the aforementioned Hefang street is another draw, and the daily buffet breakfasts are not to be missed.
Price range: $15 - $20 per night
Ho Fang International Youth Hostel (Hofang Guest House)
If you're looking for a more authentic cultural experience that won't break the bank, Ho Fang International Youth Hostel might be just the place for you. Also called Hofang Guest House, it's located inside a restored traditional Chinese building, so you can feel like you've traveled back in time to ancient China while still enjoying all the comforts of modernity.
Be forewarned that, as the name implies, this is a youth hostel, not the Hilton. That being said, the price is definitely right and you'd have to do some creative accounting to find another Hangzhou hotel that could beat these prices.
Ho Fang is staffed by friendly employees eager to help you find your way, the bedding is clean, and the complementary slippers are a nice touch. There's an on-site restaurant (serving Western food options in addition to the standard Chinese fare), a bar for the thirstier adventurers, and a banging communal area that serves as an excellent rendezvous point for those hoping to swap travel tips. Be sure to contact the front desk regarding bike rental options as this is a phenomenal way to explore Hangzhou.
All in all, you're likely to find that trading in your bourgeois glass slippers for the proletarian footwear of the Ho Fang International Youth Hostel is quite the pleasant experience.
Price range: $13 - $25 per night
Midscale
Sofitel Hangzhou Westlake
Sitting in the sky garden sipping a tall glass of something iced after a long trek through Hangzhou while peering out over a lake framed by ancient greenery will quickly convince you that Sofitel is the place for you.
The Sofitel is centrally located a hop, skip and 10-minute drive from the Zhejiang Art Museum and within walking distance of the China Academy of Art. With BBQ facilities, an indoor pool, spa center, and two restaurants to choose from, you'll have more than enough when it comes to on-site leisure activities.
Marble bathrooms equipped with high-powered showerheads to blast away the muck and mire and comfy beds are the cherry on the cake.
Price range: $100 - $140 per night
Crowne Plaza Hangzhou HEDA
If you're in the market for a not-too-hot, not-too-cold, just-right hotel which serves high quality for a price that won't vaporize your bank account, this is your hotel. The Crowne Plaza is located a mere 3-minute walk from the Jinshahu Subway Station, making it easy for you to get everywhere you need to go during your stay in Hangzhou.
All rooms come with high-speed Wi-Fi, air-conditioning, and a kettle for your hot beverage of choice. A pool and outdoor area will keep the kids occupied and if you don't feel like heading into one of the many nearby eateries for some delectable Hangzhou-style cuisine. The hotel restaurant is also quite tasty—and comes with some Western food options to boot!
After a hearty meal, an on-site fitness center ensures your journey won't result in any unwanted flabbiness.
Price Range: $75 - $308 per night
Upscale
Grand Hyatt Hangzhou
The Hangzhou Hyatt makes sure to abide by the exacting standards of one of the most well known names in the hospitality industry. More than simply a brick and mortar incarnation of 'keeping up with Joneses,' however, the Grand Hyatt in Hangzhou is awash with local Chinese color and a keen attention to those little je ne sais quoi touches that make luxury travel so enjoyable.
A 24-hour fitness center, a spa, massage studio, a chocolate on your pillow, and more than 7 sumptuous restaurants are just a few of the luxuries available to guests at the Hyatt.
If business rather than pleasure is what brought you to Zhejiang, look no further—the Hyatt houses more sleek conference rooms than you can shake a memo at.
Regardless of whether you're there for professional or personal reasons, you also shouldn't miss out on their world-famous desserts!
Price Range: $ 200 - $500 per night
Four Seasons Hotel Hangzhou at West Lake
If high-end is what you're looking for, the Four Seasons won't disappoint. Perched on the banks of West Lake, the only things more spacious than the rooms are the winding gardens and the wine selection.
A room at the Four Seasons in Hangzhou comes with fast Wi-Fi, a sumptuous breakfast to accompany your morning cup of coffee, and a pool to do some laps in when you need a break from writing postcards (or annual reports).
The aforementioned expansive wine selection means that your nights need not be arid, and the opulent food cooked up in the hotel restaurant is extraordinarily good.
With a talented staff at your beck and call, a tranquil location, plenty of space for strolling, and relative proximity to Hangzhou's most noteworthy sights, the Four Seasons Hotel at West Lake makes for an excellent all-purpose hotel. This spot is heartily recommended both for those hunkering down on a work trip and for those looking to use it as a launching pad for their Hangzhou sightseeing adventure.
Price Range: $526 - $2,309 per night
Weather and best times to travel
The best times to visit Hangzhou are:
Spring (March-May)
During the spring season, visitors can comfortably explore outdoor destinations such as tea plantations, water channels, and water towns because the temperatures are mild and warm (51.6 to 71.5 degrees Fahrenheit or 10.9 to 21.9 degrees Celsius ).
Fall (September-November)
Fall temperatures are mild and cool (55.9 to 76.9 degrees Fahrenheit or 13.3-24.9 degrees Celsius), allowing travelers to comfortably explore the outdoors.
Note that Hangzhou is a popular destination for domestic travelers during public holidays such as National Day (October 1-7) and Labor Day (May 1-7). Avoid visiting during these peak travel times if you aren't a fan of big crowds.
What to eat in Hangzhou
Hangzhou-style cuisine, known in Chinese as 杭帮菜 (Hángbāngcài), is known for its light and refined flavors. Famous dishes include Beggar's chicken, Dongpo pork, and fried shrimp, which are best enjoyed with a cup of Longjing tea.
After a stroll around West Lake, be sure to try the fish balls, stewed fish head and Aunt Song fish broth at a lakeside restaurant.
Vegetarians and vegans can also enjoy a meat-free diet in the many Buddhist kitchens and western restaurants scattered across the city.
How to get to Hangzhou
Fortunately for travelers, Hangzhou is easily accessible from other countries as well as from most major cities within China.
By train
45 minutes from Shanghai

2 hours from Huangshan

2.5 hours from

Suzhou

6.5 hours from

Beijing

7 hours from Guangzhou

8.5 hours from

Xi'an
By plane
Travelers can fly into Hangzhou Xiaoshan International Airport and then take a taxi or bus to their target destination in Hangzhou.
Getting around the city
Thanks to the city's modern infrastructure, taxis, metros, city buses, and rental bikes are all convenient ways to travel around Hangzhou.
Hangzhou – Zhejiang's earthly paradise
Visit Hangzhou today to embrace China's face-paced, modern atmosphere, explore historical and natural wonders, and dive deeper into Chinese culture by getting to know the city's friendly residents. Hangzhou welcomes you!
If you're visiting Hangzhou, chances are you also plan to stop in nearby cities like Suzhou, Wuzhen and Shanghai. Make sure to check out our other travel guides to make the most of your visits to other bucket-list worthy destinations like the Shanghai Bund and Suzhou's traditional gardens.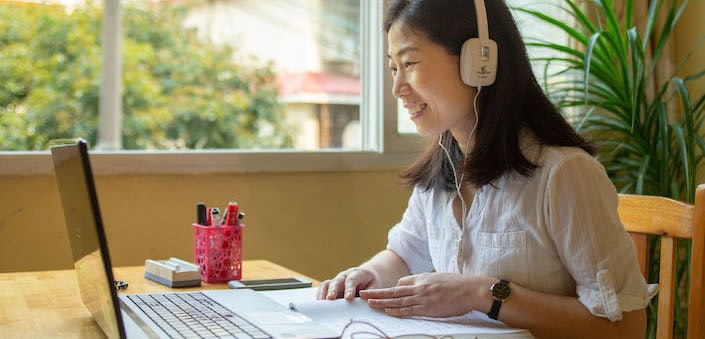 Free 30-minute Trial Lesson
Free 30-minute Trial Lesson
Continue Exploring