Xi'an Travel Guide: An Insider's Look at Xi'an, China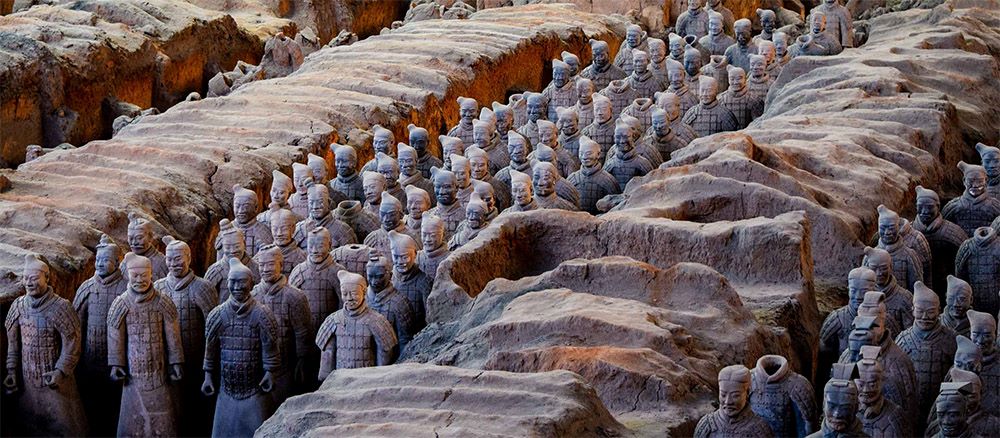 Considered by many to be one of the birthplaces of Chinese civilization, Xi'an is a fascinating travel destination. Xi'an is the capital of Shaanxi Province and is endowed with some of the world's best archeological sites and local cuisine. As of 2018, the city's population was over 12 million and this number is projected to continue to increase in the next decade.
Xi'an served as the capital city of China many times throughout the country's long history and was once an important departure point for the Silk Road, China's ancient trade route network. Along with Beijing, Luoyang, and Nanjing, Xi'an is considered to be one of China's four great ancient capitals. Today, the city administers over 4 Chinese counties and 9 major districts and has been recognized by organizations like UNESCO for its rich collection of archeological sites.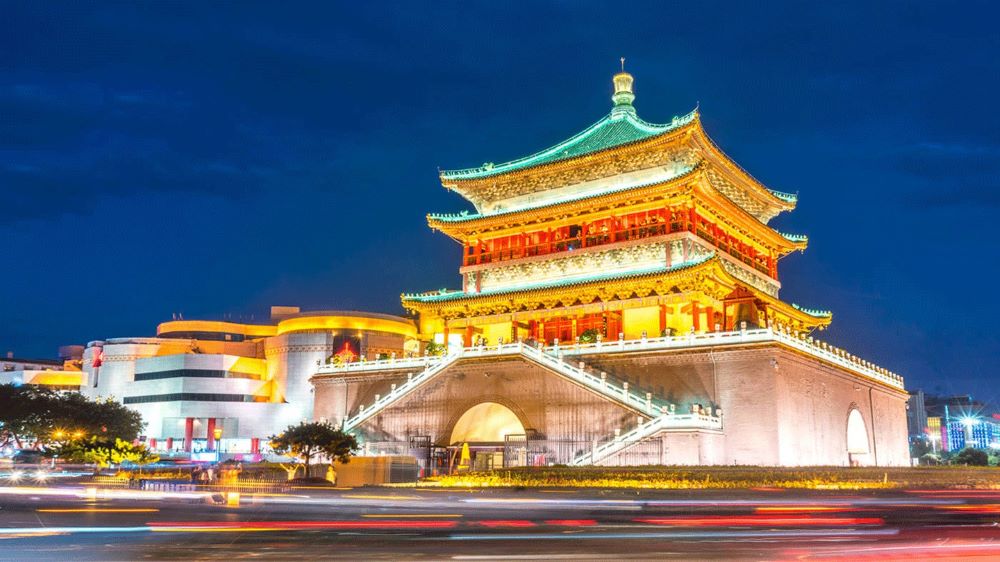 A Brief History of Xi'an
Xi'an means "Western Peace" in Chinese. The name was assumed in 1369 AD and is linked to the Ming Dynasty. Xi'an is over 2,000 years old and humans are believed to have been living in the area for an even longer time.
Xi'an was originally known as Chang'an, a name that dates back to 202 BC. During this time, the emperor of the Han Dynasty chose Chang'an to be his capital. As a result, 202 BC is considered the founding year for both Chang'an and Xi'an.
In 194 BC, the first city wall was built in Chang'an. In 304-439 AD during the Sixteen Kingdoms Era, otherwise known as the Sixteen States, 5 non-Chinese leaders came together to rule over the whole of China and they chose Chang'an (present-day Xi'an) to be their capital city.
In 582 AD, the Sui Dynasty built a new capital, Daxing, which was later named Chang'an by the Tang Dynasty officials. Unfortunately due to political unrest, the Tang Dynasty came to an end and this forced the capital to move to Luoyang.
Humans have been living in the area around Xi'an since before the dawn of recorded history. In 1963 AD, fossils of the Lantian Man (Sinanthropus species) were discovered in Lantian County, which is just 31 miles away from Xi'an. Also, remains from the Neolithic Age thought to be 5,600 years were discovered at a place which is now Banpo Museum, a popular archeological museum in Xi'an.
Things That Make Xi'an Famous
Here are some of the things that have earned Xi'an the global recognition that it currently enjoys: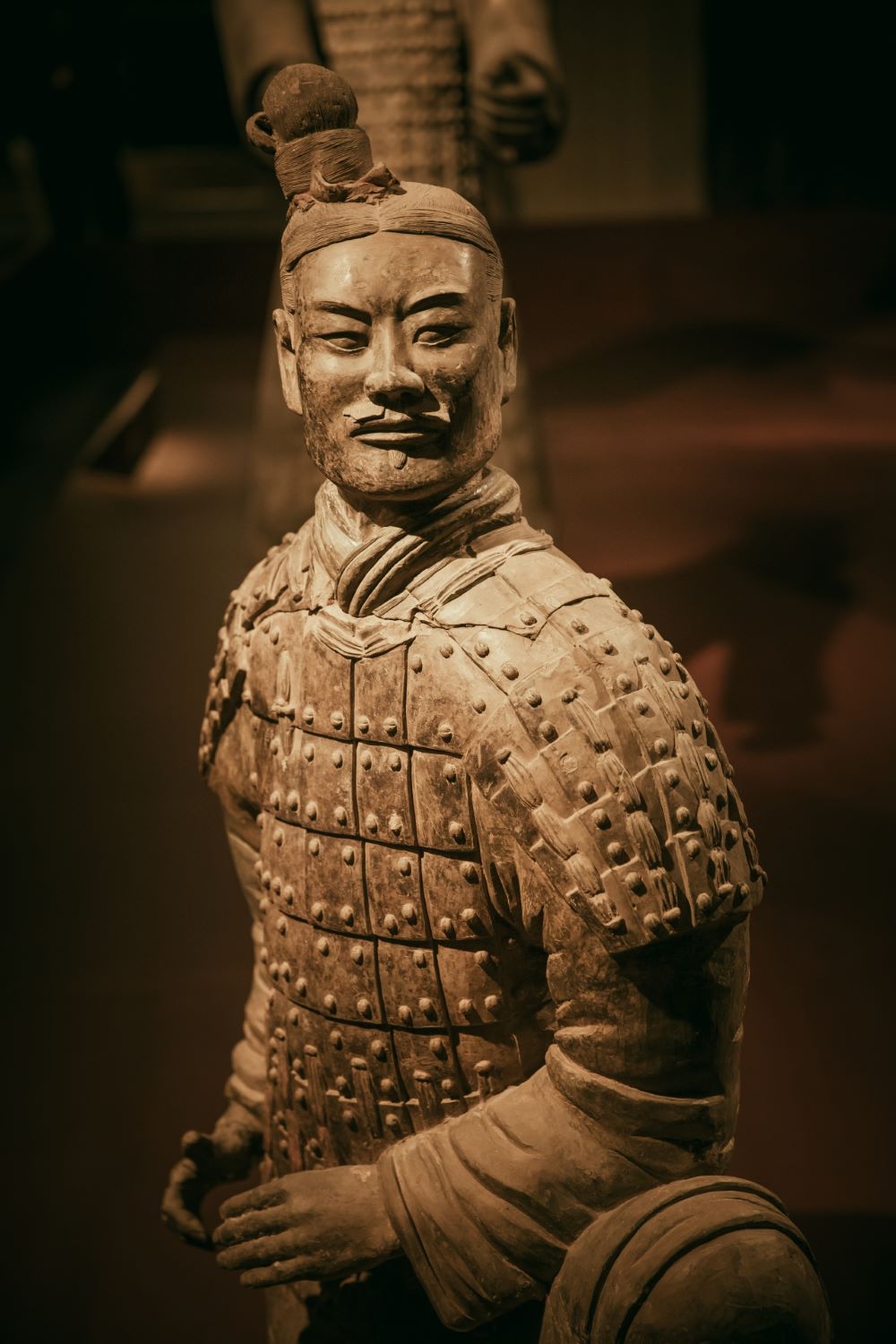 1. Terracotta Warriors
Hailed by some as the '8th wonder of the world,' the Terracotta Warriors are a must-visit attraction. This terracotta army was originally built to protect the first emperor of China after his death. The site was originally part of the emperor's tomb, but it's now a popular national museum. In 1987, UNESCO listed the site as a part of humanity's global cultural heritage and it has been popular on a global scale since then.
2. Chinese Calligraphy
Xi'an is traditionally a calligraphy city and this distinction becomes very evident if you visit Shuyuan Main Street. To locals, this street is referred to as 'Calligraphy Street'. Here, you can see amazing Chinese handicrafts on display in more than 100 local shops. You can also find calligraphic works created by famous artists, ancient seals, and stone inscriptions. Another great place to appreciate Chinese calligraphy is the Tang Bo Art Museum.
3. Hanfu Clothing
Considered by many to be the authentic Chinese national costume, Hanfu clothing forms a part of the heritage of Xi'an. Hanfu culture is deeply rooted in the city, dating back to the Han Dynasty. You are likely to find this clothing on display throughout the city. If you are looking to learn more about this traditional costume or have one made for you, there's no better place than Xi'an.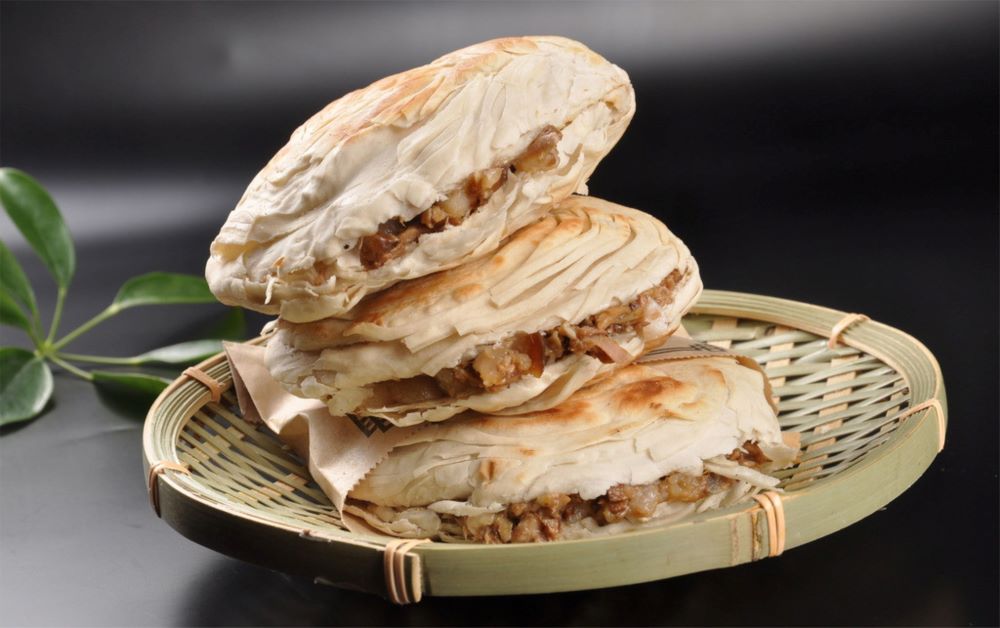 4. Unique Culinary Experiences
Globally, Xi'an is known to have a rich food history. There are authentic Chinese snacks and bites for sale on the streets and mouth-watering local foods are available in the local hotels and restaurants. Some of the most common local delicacies you have to taste when you visit Xi'an are:
Cold noodles
Pork sandwiches
Mutton soup
Chinese Hamburgers
You can find a majority of these dishes in Xi'an's famous Muslim quarter. Visit this fascinating neighborhood for a unique Chinese culinary experience. If you're vegetarian, not to worry! Just make sure to brush up on some key Mandarin phrases for vegetarians before you go. 
Top Attractions in Xi'an
Xi'an is generally known for its rich Chinese heritage. There is so much to see and do in this provincial capital. Here are the top attractions: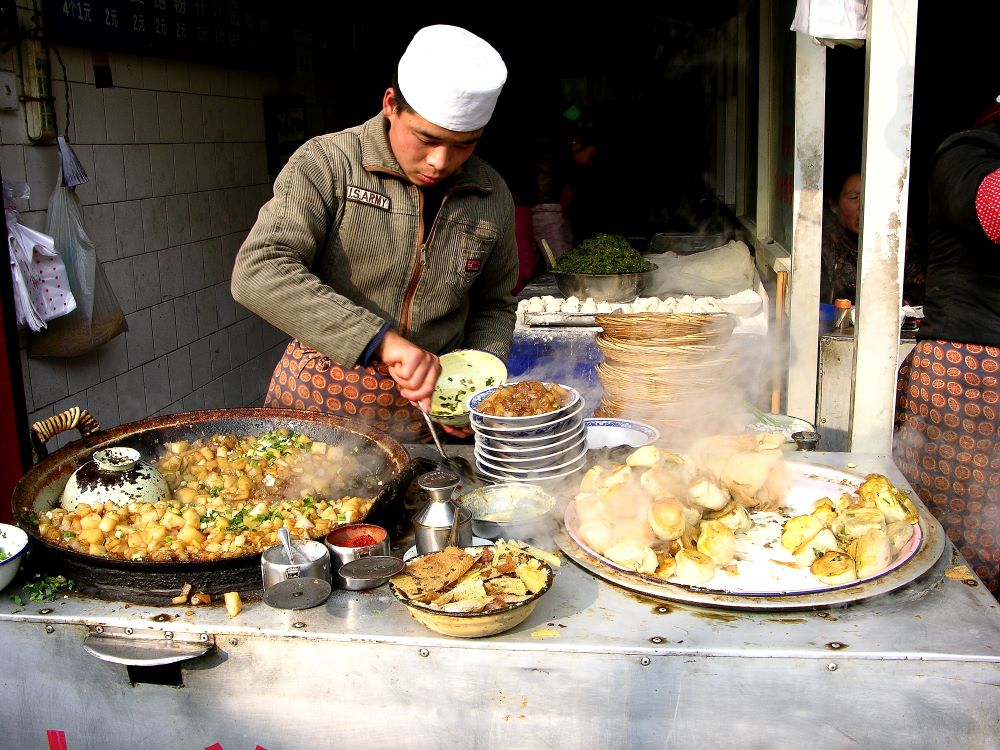 1. Muslim Quarter
The Muslim quarter is home to the Hui Community, a Chinese Muslim minority group. The area is home to several historical mosques, with the most notable being the Great Mosque. It's the biggest and one of the most historic mosques in China. The Muslim quarter also features many Islamic-themed food joints and markets that are known to serve and sell the best Islamic delicacies. Whether its lamb skewers, spiced potatoes, steamed bread or prune juice, you'll find them all in the Muslim quarter.
2. Shaanxi History Museum
This modern museum was established in 1983 and mimics the architectural style of the Tang Dynasty. It features four major exhibitions that are dedicated to promoting Chinese artifacts. You can access more than 370,000 cultural discoveries at the museum. Entry is free but a maximum of only 4,000 visitors are permitted daily.
3. Mount Hua
Mount Hua (Mount Huashan) might be one of the most feared mountains in the world but is also an exciting site to explore. Standing at about 2,155 meters (7070.21 feet) tall, this ancient mountain is popularly known for its hair-raising trails and sheer cliffs. Everything about the mountain seems designed for thrill enhancement. You can catch a 90-minute train ride to Mount Hua from Xi'an station.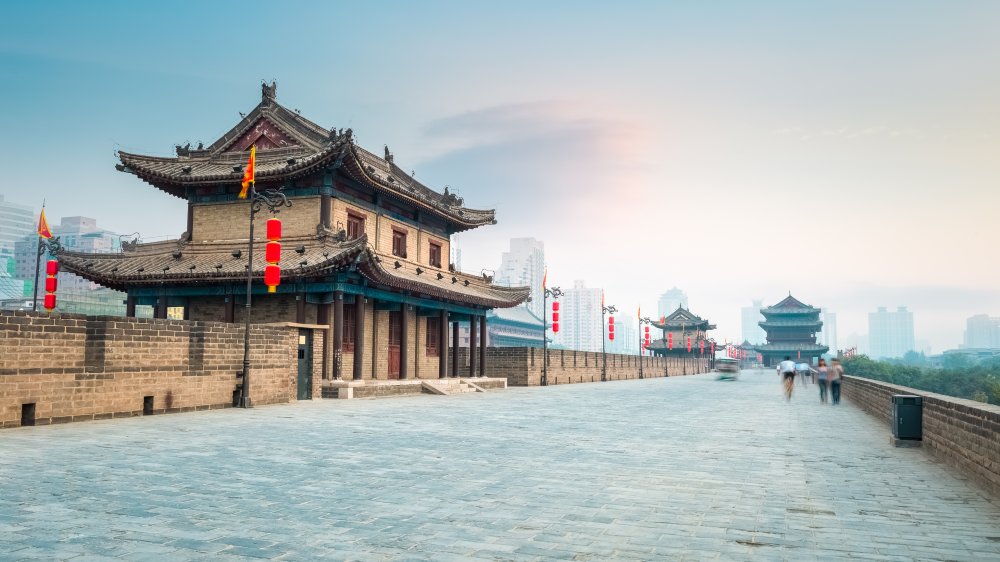 4. Ancient City Wall
To protect the city against enemy invasion, a robust wall was built around it in the 14th century during the Ming Dynasty. The ancient protective wall, which is still largely intact, stands at about 40 feet and extends nearly 9 miles. It is characterized by four major gates, featuring watchtowers that you can use to see the city up-close. Walking or cycling along the top of the wall is an experience not to be missed.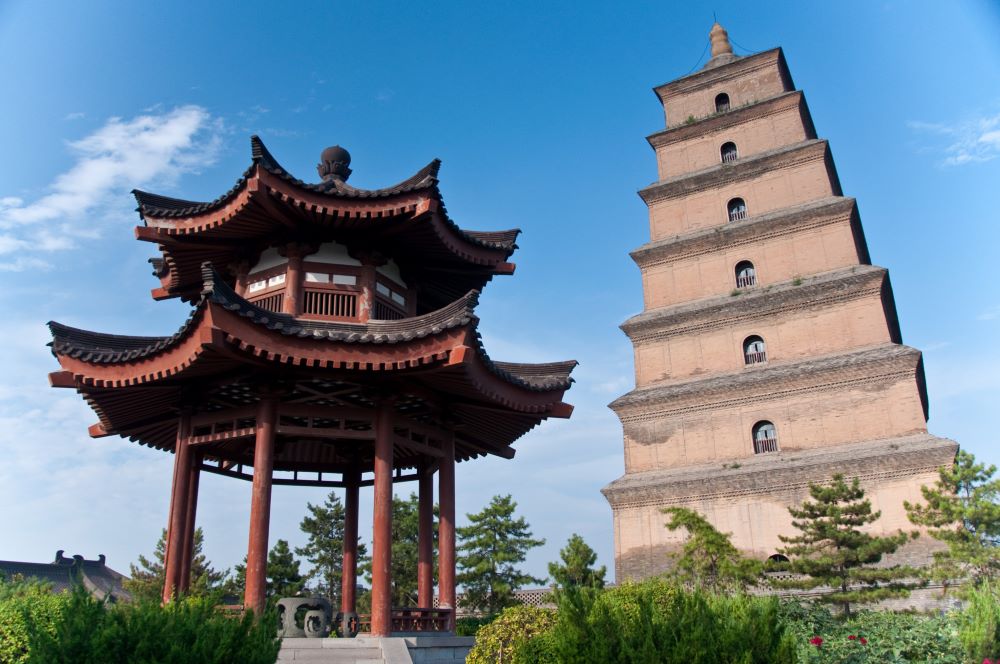 5. The Wild Goose Pagodas
Xi'an boasts two UNESCO-listed historic Buddhist landmarks, namely the Big Wild Goose Pagoda and the Small Wild Goose Pagoda. The Big Wild Goose Pagoda dates back to 652 AD and is situated in the Da Ci'en Temple, a few miles from the city center. It's about 210 feet high and pyramid-shaped.
The Small Wild Goose Pagoda, on the other hand, stands at about 148 feet and has a rounded shape. It was built 1,300 years ago. Both landmarks are associated with the Tang Dynasty and were established to house Buddhist text and religious artifacts.
6. Yangling Mausoleum
Yangling Mausoleum is believed to be the burial site of the 4th emperor and empress of the Western Han Dynasty. It also houses tombs of ancient Chinese soldiers. Today, the Mausoleum is a popular museum that celebrates both ancient Chinese history and modern civilization.
Weather and Best Time to Travel
Xi'an enjoys a temperate climate with four distinct seasons. It experiences an average annual temperature of 260C (780F). Overall, summer (June – August) is hot and often rainy whereas winters (December – February) are cold and often dry.
In January, the temperature can drop to -100C (140F), which many might find unbearably cold. In July, by contrast, temperatures can rise to a sweltering 400C (1040F). So, when is the best time to visit the city? Normally, it's during the springtime (March-May) and autumn (September – October).
Languages Spoken in Xi'an
The population of Xi'an is largely made up of Han Chinese people, most of whom can communicate in standard Mandarin Chinese. However, many people in Xi'an also speak Guanzhong dialect, a Zhongyuan Mandarin dialect. If your Chinese is rusty, you may be able to communicate in English in hotels and at tourist sites.
Transportation Options
Xi'an enjoys a developed and easily accessible transport system. Air transport is accessed through Xianyang International Airport while train transport runs through the North Railway and Xi'an Railway stations. Within the city, you can use intercity buses, taxis, and shared bikes. Additionally, you can catch a sightseeing bus if you are new in the city.
A History-Buff's Delight
Xi'an is an amazing travel destination and it's easy to understand why. Its rich history and cultural diversity make it a fantastic place to have fun and learn a few things about Chinese history. Make plans to visit this engaging Chinese city soon.
If you still haven't gotten your fill of traditional Chinese culture after visiting Xi'an, consider a trip to Hangzhou or neighboring Suzhou, two other magnificent and ancient Chinese cities where history and modernity continue to meet and interact in fascinating ways.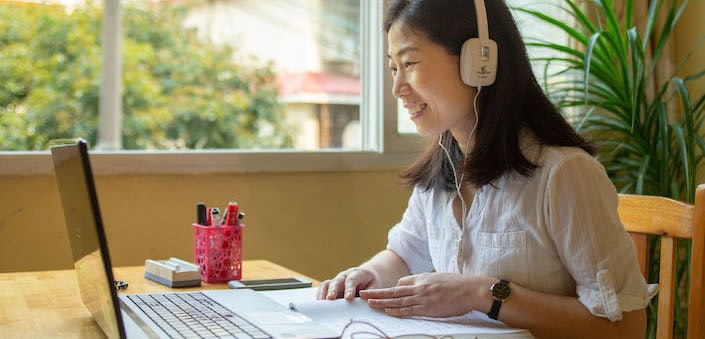 Free 30-minute Trial Lesson
Free 30-minute Trial Lesson
Continue Exploring