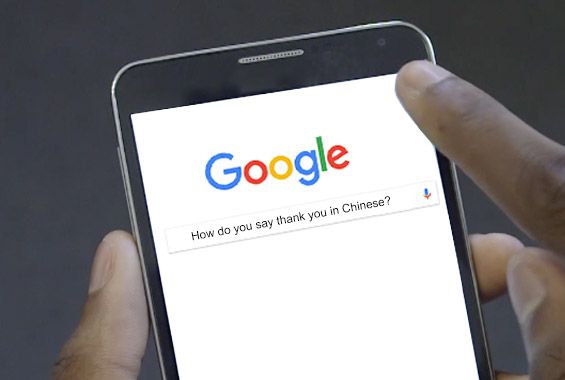 Are you thinking of visiting China or finding ways to connect with your Mandarin-speaking friend? Whatever your reasons are for learning basic Chinese expressions, CLI has your back. To help you get started, we have compiled a list of commonly searched basic words in...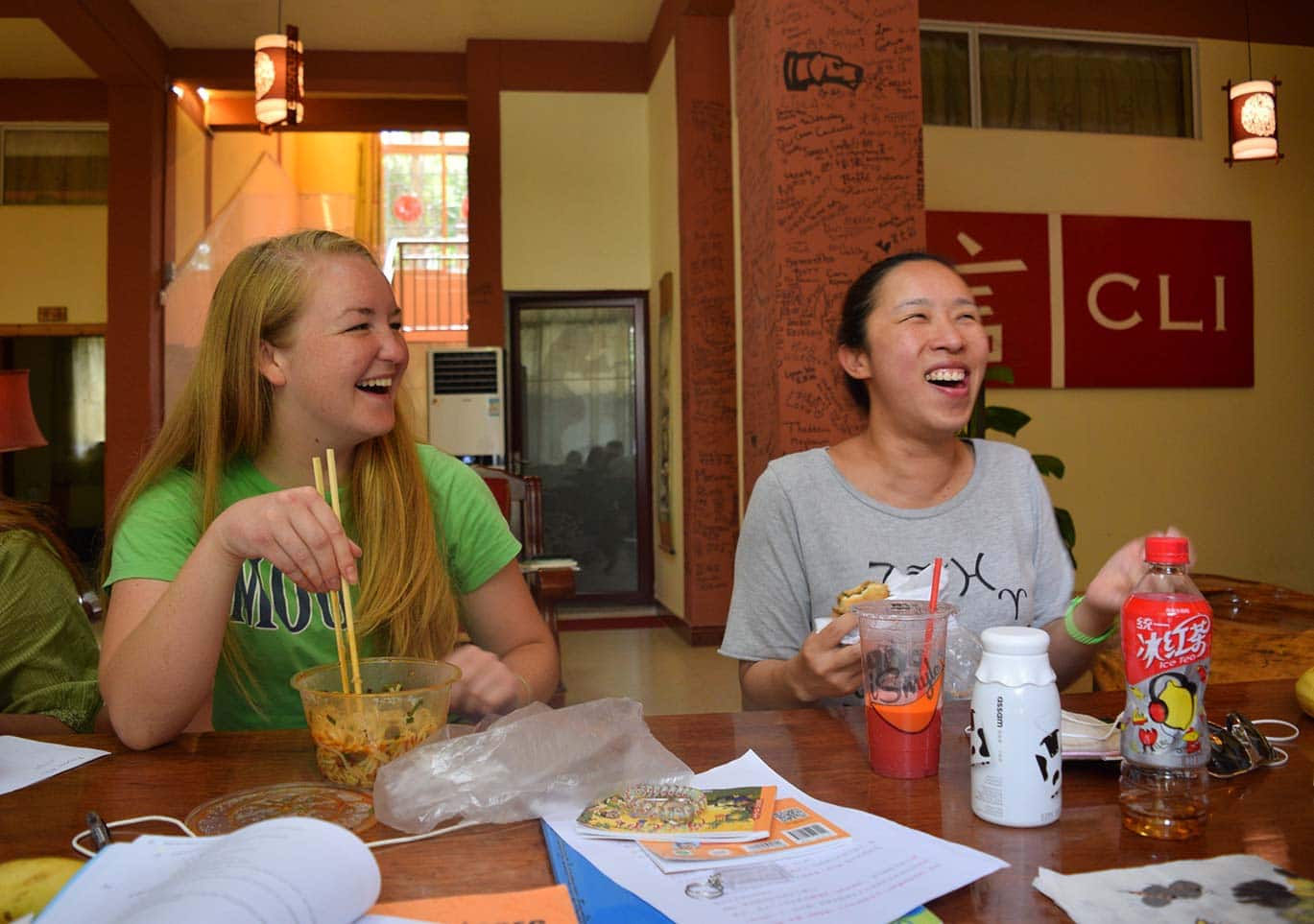 Who doesn't like talking to a great listener? It's a pleasure to speak with someone who pays attention to every word and responds with a keen astuteness to the subject being discussed.


As a Chinese language learner building your listening comprehension is key to thriving in Chinese conversations. While there are countless ways of practicing your listening skills, this blog post focuses on an excellent (and free) resource — Melnyk's Chinese. Simply put, polishing your Chinese listening ability with Melnyk's Chinese Audio Lessons is an excellent means of improving.


Serge Melnyk introduces us to a vocabulary list explaining the meaning and usage of each new word, enriching the lesson with cultural insights about chinese culture. The second part of the lesson includes several situational dialogues that put in practice what you just learned. Here's a list of the lessons our students at CLI like the most:



Chinese Tones and Pronunciation

The most essential of the basic lessons! 4 different tones, all different meanings, mispronounce a word at your own peril.
What's your name?


The best way to start a conversation and make new friends. Learn basic vocabulary for asking and answering phrases like 'Can I ask you a question?', 'What's your name?' 'Nice to meet you', 'I'm Sorry', 'Please come in' and much more!


Chinese Food is 'Good to Eat'!


Chinese Food is delicious! We'll learn how to say 'restaurant', 'menu', and the name of many the most popular chinese dishes. We love Mr. Melnyk's recommendations!
Learn how to order in a Chinese restaurant. Yum!


Meeting New People. Business Cards in China


This episode not only offers new vocabulary, but includes an entire lesson that touches on cultural aspects that are essential when meeting new people and making a good first impression. Pay attention to the sentence patterns in the featured situational dialogues.


My Family


This lesson features a special guest from Taiwan! Mr. Melnyk's comments on the cultural background will help you understand how to use the new words. Learn words like 'she looks very lovely' or 'are these your children' and all the different names for each family member.


Time Concepts and Calendar


You'll find a super complete overview with clear explanations about the main time and calendar concepts and how to use them: Years, months and days of the week all applied in real life, in the situational dialogues.


Sing and learn. Sweet Sweet.


Singing is a great way to practice your chinese! Pause and play to learn at your own pace, look for the lyrics online, try with other songs. You might be able to apply this lesson's learnings in a chinese KTV sometime!


Travel in China. Part 1.


Traveling to China for the first time will always be a life-changing experience. Do not let the language barrier be an obstacle for your adventures! This lesson will help you travel smoothly with essential phrases and words like: hotel, train ticket, toilet, passport and how to change USD into RMB and passport.


Buying food from a supermarket


Visit a supermarket in China, it's a unique experience that you can't miss!
Mr. Melnyk also talks about products Westerners can't live without, ones that are not very easy to find in China. You'll probably need to ask someone to help you find them. Also, this lesson includes useful everyday phrases and expressions.


Playing sports and exercising

Mr. Melnyk teaches us different sports names. We learn words like 'gym' and 'to exercise', 'sports' and 'team'. Plus, some practical phrases like 'I often go to gym to workout' and 'a strong team will win'.


Don't hesitate to visit Melnyk's Chinese website and explore further. You'll find other free lessons and up to 276 lessons, once you've subscribed. Subscribers can also learn pinyin and how to write chinese characters. Download the mobile app to continue learning wherever you want and at your own pace.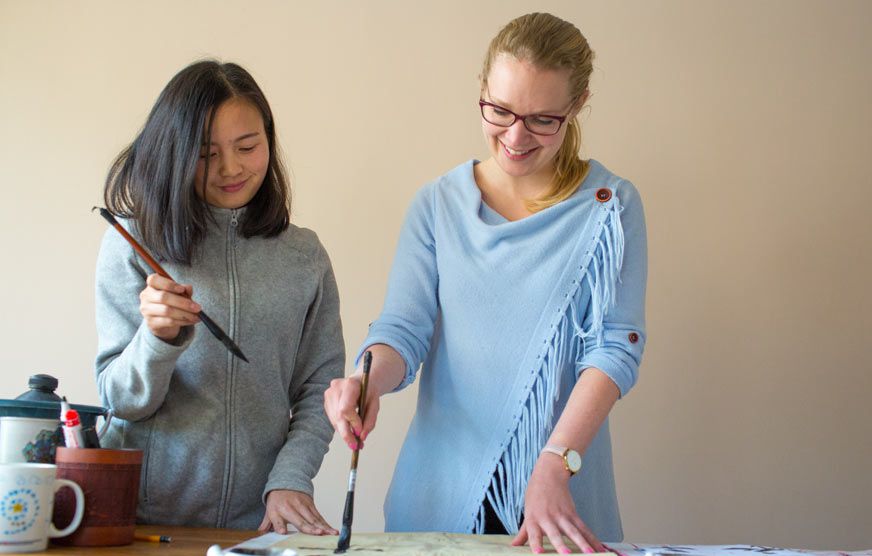 Chinese language has a notoriety
for being a difficult language to learn. Like learning any language, learning Chinese has its challenges. As a language learner, placing yourself in an ideal learning environment is key to learning the Chinese language. Let's have a look at both the difficult and easy aspects of Chinese.



Difficult Aspects of Learning Chinese
Writing Chinese script


Chinese is a difficult language to learn primarily because of the pictographic script. This is in contrast to most other languages including English which uses phonetic script. In a phonetic scripts, the symbols represents sounds. This makes reading easier as there are not as many symbols to memorize.
On the other hand, Chinese is a pictographic script, which means that there are many characters to memorize. In fact, there are about 3,500 characters in standard Chinese. In English, if you come across a word that you have never heard of, you will at least know how to pronounce the word. In Chinese, if you come across a word that you have never heard of, it's unlikely that you'll be able to guess exactly how it sounds like.

Tonal Language


Another major difficulty for foreigners in learning the language are the tones. There are four tones in mandarin, five if you consider the neutral tone as well. This means same syllables with different tones can mean two completely different things.
Most beginners struggle with tones when starting to learn Chinese, but it is very important that you get a good grasp of tones. Here two examples of possible mistakes:
1. Mā (妈) : Mother vs mǎ (马) : Horse
2. Wèn (问) : Ask vs wěn (吻) : Kiss
Easy Aspects of Learning Chinese
Grammar/ Structure


Chinese has few grammar patterns—all of which are straight-forward. Moreover, there are no tenses in Chinese language. Chinese words do not change forms like English verbs. This is something Chinese learners can be grateful for.


Pinyin


Pinyin is the standard system of romanized transliteration of Chinese characters. It is an enormous help for Chinese learners. One great thing about pinyin in this digital age is that, you can type pinyin into your computer and they will give you character suggestions. This means that you can text or write emails in Chinese without needing to know each stroke of the character.
As long as you know the pinyin and recognize the character you are looking for, you can type in Chinese.
How to make learning Chinese easier?
The easiest way to learn Chinese is by immersing yourself in the language and the best way to immerse yourself is by traveling to China. Furthermore, the absolute most ideal way to learn Chinese is through one-on-one immersion classes at CLI. CLI offers a culturally vibrant environment for you to immerse yourself in Chinese language while taking one-on-one lessons with top-notch Chinese teachers. For more information about CLI, please visit www.studycli.org/about. See you in China.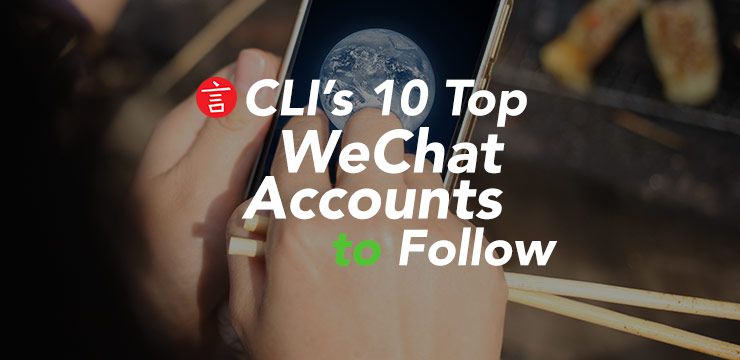 WeChat Official Accounts
are worth your while. We've come up with a list of our favorite WeChat official accounts and provided a brief description of what you can expect from each. We've also added quick "how-to follow a WeChat Official Account" tutorial to the end of this post. Happy reading.

一 NiubiPanda (niubipanda)
NiubiPanda provides daily Mandarin lessons for its subscribers. The page also publishes interesting cultural articles and important information about visas and jobs.
二 GuideinChina (GuideinChina)
The whole idea behind GuideinChina is to provide those moving to China with useful information so as to make the entire transition easy and even fun for them. The account usually publishes news, do's and don'ts when in China, scam alerts, and nearby events.
三 ShamelessPlus (shamelessplus)
Shameless is arguably the most popular WeChat account among foreigners in China. The blog produces original, insightful, and a somewhat shameless take on cultural issues.
The original Shameless account got taken down a couple of years back, so don't be surprised if you experience periods of inactivity on ShamelessPlus. That said, this is a hilarious account to follow.
四 CHINADAILY (RealTimeChina)
Another extremely popular WeChat account, CHINADAILY features news and fascinating interviews from China and around the globe – all in English!
五 TheEggplant (TheEggplant)
Here's another official account worth following. TheEggplant account provides the latest news, stories, and publications on topics like travel, lifestyle, and trends in China.
六 LoveBangUniverse (LoveBangUniverse)
Interesting name aside, this Shanghai-based blog is dedicated to posting original artwork, cartoons, music, stories, satire, and op-eds.
---
---
七 iMandarin (imandarin)
iMandarin features daily Mandarin lessons for its followers. They also provide important information on the HSK tests every Wednesday.
八 Ctrip (CtripEnglish)
Ctrip's official account offers excellent daily travel deals if you have some flexibility in your schedule.
九 TEFLlemon (TEFLlemon)
TEFLlemon is a great resource for English teachers anywhere. The account provides teaching tips, news, events, job postings, and more.
十 Shanghaiist (shanghai_ist)
While a lot of Shanghaiist's content is targeted to those living in, well, Shanghai, a lot of it isn't. This official account has interesting stories, videos, and pages dedicated to making life easier for the expat in China.
---
Make sure you hit the 'follow' button on the account's main page so you know when they post new content!
. Integer et urna leo. Phasellus rutrum non erat vel blandit. Fusce vehicula odio et orci efficitur, a tempor neque lacinia. Nunc dictum elit mauris, et sodales dolor dignissim non.
We hope to study Mandarin in China together some day soon. Don't forget to follow CLI on Twitter, Instagram, and Facebook.
Did you find these videos interesting? Share this post with a friend.
| Share the knowledge: | Follow CLI for Chinese learning resources: |
| --- | --- |
下次见!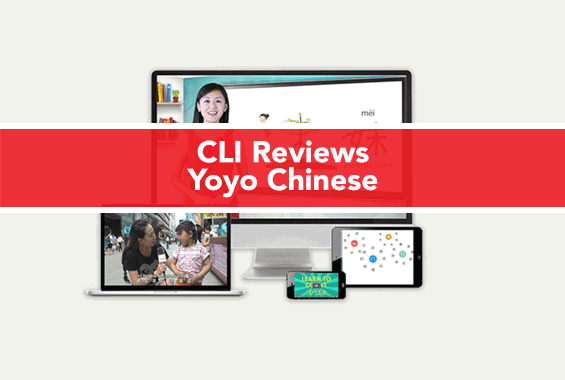 Have you heard of Yoyo Chinese,
a popular online platform for learning Mandarin? Established in 2012 by native Chinese speaker and expert teacher Yangyang Cheng, the Yoyo Chinese curriculum utilizes videos, flashcards and an extensive range of other educational materials to create a comprehensive study experience for virtual language learners.


A Quick Intro to the Yoyo Chinese Program
To date, the program has helped over 300,000 students move towards Mandarin fluency, including many CLI Immersion Program students who enjoy supplementing classroom time with online practice. No matter where you are in the world or what your proficiency level may be, Yoyo Chinese offers an excellent option for learning the world's most spoken language — and it's available right at your fingertips.
You can get started with the Beginner Conversational Course on the Yoyo Chinese website. The first 20 lessons are free to see if you want to take the course. If you've already studied Mandarin in the past, there are free lessons at the start of the more advanced courses as well to help you find your place. What's more, we're glad to offer you a special offer code to save you 15% when you sign up for Yoyo Chinese — use 'cli15' and save!
Once you're in, arrive at the homepage and gain access to all your lessons and course materials on a customized homepage dashboard. From the dashboard, students can also review flashcards from completed lessons, which include such features as audio (always an extra bonus), the option to favorite certain flashcards, and a nifty "up for review" deck which handpicks priority cards based on your feedback.
As of spring 2018, Yoyo Chinese offers learners the following courses:
Beginner Conversational
Chinese Character
Intermediate Conversational
Upper Intermediate Conversational
CLI's Review of The New Chinese Character Course
Our review focuses primarily on Yoyo Chinese's two newest courses — the much anticipated Upper Intermediate Conversational course and their Chinese Character Course.
Geared towards students who are already somewhat comfortable with spoken Chinese, the Chinese Character course covers 300 of Mandarin's most essential characters (汉字, hànzi).
Gradually introducing new characters according to their structural composition, the five levels of the course are divided into three to four units per level, which are further broken down into engaging mini-lessons that cover several characters per episode.
Mandarin language learners, get ready to read and write words and phrases that you can say out loud! Each mini-lesson begins with a video led by Yangyang 老师 (lǎoshī, teacher) that breaks down the pictographic, ideographic and/or logographic origin story of a given single character. The visual resources included during this portion are spot on, conveying the evolution and essence of a character in a way that really clicks in the learner's mind.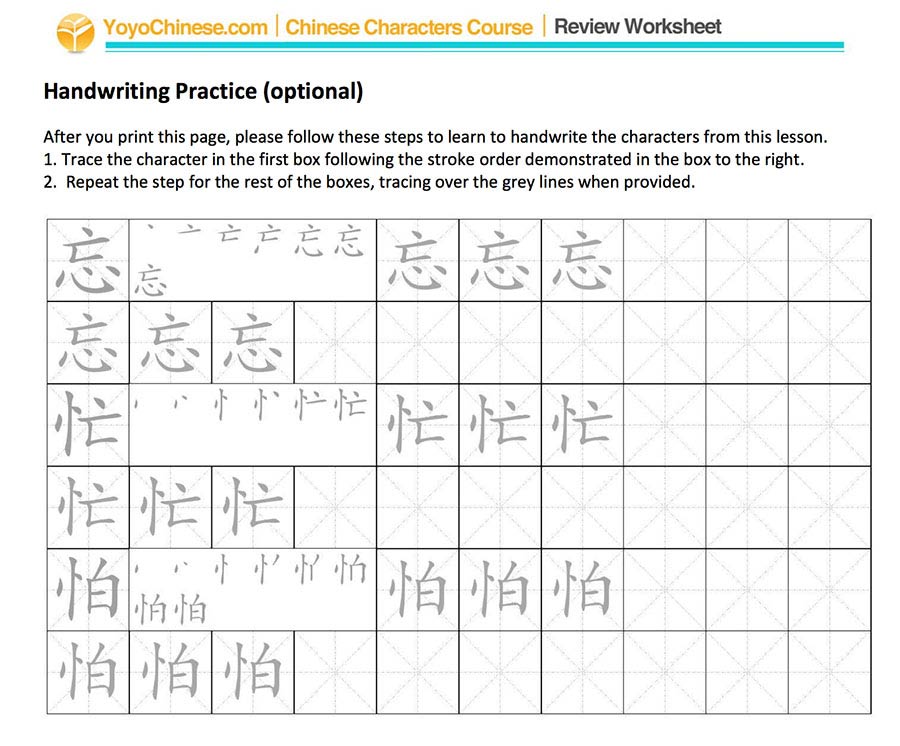 Yangyang then takes students through a brief tutorial on strokes, at which point we suggest that you pause the video and practice writing the 汉字 a few times on your own. Each lesson has Lecture Notes you can download, with a section for handwriting practice.
Grounding your understanding in applicable practice, students are also given examples of different ways the individual character is used and which other characters it is often paired with to make a word phrase. For example, the character for 'end' (末, mò) is used with weekend (周末, zhōumò), end of the month (月末, yuèmò) and end of the year (年末, niánmò). This process is repeated to explain several related characters with shared components. Example: the measure words for book (本, běn) and body (体, tǐ).
After completing the video, you'll have the chance to "start practice," making your way through flashcards that cover all characters and character compounds taught so far. The flashcards are also available in list form so that you can work in an extra review before the end-of-lesson quiz. Quizzes in this course are composed of both pinyin and characters, offering a great deal of variety in their questions from multiple choice, to fill-in-the-blank, to tone work.
One advantage is the quizzes also utilize characters taken from real life imagery, such as from billboards, street signs or movie captions. Familiarizing students with the diverse aesthetic of how written language appears in the Chinese landscape is immensely helpful in preparing you to tackle 汉字 in real life.
Throughout the course, the logic of how Chinese characters are taught remains on point; characters are grouped by radicals/components and each new lesson builds off the last to create a solid foundation for reading and writing. We absolutely love this teaching method, so we were excited to hear that they are releasing their Character Course II with the next 300 characters this spring! One suggestion — a stronger emphasis on handwriting in this course could be beneficial for students looking to build a wholistic skill set.
The New Upper Intermediate Conversational Course
The next new release from Yoyo Chinese is the Upper Intermediate Conversational course, which is excellent for students at an approximate HSK 4-5 level. Divided into units that are grouped coherently by theme, with the difficulty increasing as you progress through the lessons, the organization of course material makes it simple to move through the system at one's own pace. By far, the most innovative and striking aspect of this course is that each lesson revolves around a real-life video snippet of Yangyang 老师 communicating in a real Chinese environment. This exposure to raw conversation between families, friends and passerbyers allows online students to gain familiarity with Mandarin as it's spoken in daily life.
Usually, the video is repeated and particular segments are broken down for further elucidation, followed by a review of previous lessons and comprehensive explanation of all new words and phrases. We love how each lesson introduces a refreshing combination of vocabulary, grammar and slang, teaching us new meanings for the common words and phrases we might already know. The English translations are also colloquial, making it super simple to wrap our minds around the Chinese meaning.
Differing from the practice component of the Chinese Character course, the Upper Intermediate Conversational course also offers audio reviews of information covered, offering a great way to sharpen your listening comprehension (听力, tīnglì). The downloadable flashcards and lecture notes consolidate all new points in English, pinyin and characters, and students can choose to take the final quizzes in either pinyin or characters. Currently, only the first four levels are available in the Upper Intermediate Conversational course, with levels 5 and 6 are coming out in April and May. Therefore, despite the addition of this course, Yoyo still does not offer an option for advanced learners to improve their Chinese skills, which could be disappointing for students hoping to move all the way to fluency under the guidance of Yangyang 老师. In the future, we hope that even more course options are added, because Yoyo's signature detail-oriented logical curriculum is simply 厉害.
CLI is delighted to recommend Yoyo Chinese to beginner and intermediate students who are looking to boost their language skills with online lessons. A big thank you (谢谢/xièxie) to Yangyang 老师 and the whole Yoyo Chinese team for helping bring Mandarin education to learners around the globe!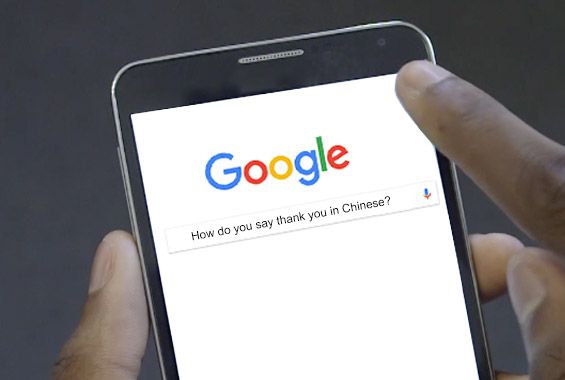 Are you thinking of visiting China
or finding ways to connect with your Mandarin-speaking friend? Whatever your reasons are for learning basic Chinese expressions, CLI has your back. To help you get started, we have compiled a list of commonly searched basic words in Chinese!
1. How do you say 'Hello' in Chinese?
This is probably the most used Chinese phrase. In Chinese, 你 (nǐ) means 'you', and 好 (hǎo) means 'good'. A slight variation of this greeting is 你好吗?, which translates to mean "How are you?"
2. How do you say 'Thank you' in Chinese?
Giving thanks in Chinese is easy, just say 谢谢 (xièxie). If you are saying thanks to your teacher, boss or an older person, you can say 谢谢您 (xièxie nín) to show respect towards them. 您 (nín) is the respectful form of 你 (nǐ) which means 'you'.
3. How do you say 'I love you' in Chinese?
爱 (ài) is the word for love in Chinese. Just like in English, it can be used in various situations, from expressing love to your partner, family members, or just to express that you really like something. For example, I love ice cream = 我爱冰淇淋 (wǒ ài bīngqílín).
4. How do you say 'Yes' in Chinese?
If someone asks you something and the answer is "yes" you can say 是 (shì). However, bear in mind that you can only use 是 (shì) if the question is phrased "Are you …?". Whereas, if the question is "Do you …", you cannot answer affirmatively with 是 (shì), instead you need to use the verb itself.
For example,
Question:
Are you an American? 你是美国人吗?(nǐ shì měiguó rén ma?)


Answer:
Yes. 是。(shì.)


In this case, you can say 是 (shì).


Question:

Do you like ice cream? 你喜欢冰淇淋吗?(nǐ xǐhuān bīngqílín ma?)


Answer:
Yes. 喜欢。(xǐhuān.)


In this case you cannot say 是 (shì), instead you have to say the verb affirmatively.
ie: Like. 喜欢。 (xǐhuān)
5. How do you say 'No' in Chinese?
If someone asks you something and the answer is "no" you can say 不是 (bú shì). However, bear in mind that you can only use this if the question is phrased "Are you …?". Whereas, if the question is "Do you …", you cannot answer with 不是 (bú shì). Instead, you need to use 不 followed by the verb itself.
For example,
Question:
Are you an American? 你是美国人吗?(nǐ shì měiguó rén ma?)


Answer:
No. 不是。(bú shì.)


Question:
Do you like ice cream? 你喜欢冰淇淋吗? (nǐ xǐhuan bīngqílín ma?)


Answer:
No. 不喜欢。(bù xǐhuān.)


In this case you have to say the 不bù, followed by the verb.
ie: Don't like. 不喜欢冰淇淋。(bùxǐhuan bīngqílín.)
6. How do you say 'Sorry' in Chinese?
For a lower degree of error, you can also say不好意思 (bù hǎoyìsi), which means "excuse me". For example, if you come into a room and realize that you are interrupting someone, you can say 不好意思 (bù hǎoyìsi).
7. How do you say 'Good' in Chinese?
好 (hǎo) is a very versatile character. Besides its literal meaning, 'good', it can also be an affirmative word the equivalent of 'okay' in English.
Moreover, this word can also be combined with other words (verbs) to give them a positive meaning.
For example,
好吃(hǎo chī)= delicious (吃 / chī = to eat)

好看(hǎokàn)= beautiful (看 / kàn = to look)
8. How do you say 'Aunt' in Chinese?
Compared with other languages, Mandarin has complex terminology for family members. There's not just one translation for the word aunt. For example, your mother's sister is 姨妈 (yímā), your father's sister is 姑妈 (gūmā), your mother's brother's wife is 舅妈 – jiùmā, and so on. To make matters more complicated, there are variations of these terminologies in different regions in China.
But don't worry! As a foreigner you don't need to know everything. You can just use阿姨 (āyí) for most situation. 阿姨 (āyí) is a general term that you can use for any older Chinese lady, whether in the family, a neighbor, an acquaintance, or a shopkeeper.
9. How do you say 'Grandma' in Chinese?
Similar to what has just been said about the translation for aunt, there are also many ways you can say for grandma. Your father's mother is 奶奶 (nǎinai), or 祖母 (zǔmǔ), which is more formal. On the other hand, your mother's mother is 外婆 (wàipó) if you are in south China and 姥姥 (lǎolao) if you are in north China. However, if you meet an elderly lady who you're not related to, you can just call them 奶奶 (nǎinai).
10. How do you say 'welcome' in Chinese?
This would probably be one of the first Chinese characters you will come across when you arrive in China's airport. "Welcome to China" is translated as 欢迎你来中国 (huānyíng nǐ lái zhōngguó).
11. How do you say 'cat' in Chinese?
The Chinese word for 'cat' is 猫 (māo). You should find this one easy to remember as the sound of the word resembles the sound of a cat. In China people often also use the word 小猫 (xiǎo māo), literally "little cat" to refer to cats, just like "kitten" in English.
12. How do you say 'water' in Chinese?
水 (shuǐ) means water. If you want to ask for drinking water, you can say 白开水 (Báikāishuǐ) for boiled water, or 矿泉水 (Kuàngquán shuǐ) for mineral water.
13. How do you say 'what' in Chinese?
什么 (shénme) is commonly used to ask what questions. It is placed after the verb.
For example, What are you looking at? = 你在看什么 (nǐ zài kàn shénme)?
When combined with other words, it can make other question words.
For example,
为什么 (wèishéme) = Why
什么时候 (shénme shíhòu) = When

You can also use 什么 to express surprise just like how you would use "what" in English.

什么 (shénme) = What!
14. How do you say 'Family' in Chinese?
家庭 (jiātíng) means family, but sometimes people also use 家 (jiā) to refer to family. 家 (jiā) by itself can also take on the meaning of home or house.
Here are some common combinations for 家 (jiā):
回家 (huí jiā) = 回 huí (return) + 家 jiā (home) = Go home

家人 jiārén = 家 jiā (family) + 人 rén (people) = Family members

大家 dàjiā = 大 dà (big) + 家 jiā (family) = Everyone
15. How do you say 'Friend' in Chinese?
朋 (péng) means "friend" or to have a good relation with someone. 友 (yǒu) also means "friend" or "partner". 好友 (hǎoyǒu) means "good friend".
16. How do you say 'Happy' in Chinese?
There are three ways of saying happy in Chinese: 开心 (kāixīn),快乐 (kuàilè),高兴 (gāoxìng).
开心 (kāixīn) = 开 kāi (open) + 心 xīn (heart)

快乐 (kuàilè) = 快 kuài (fast) + 乐 lè (pleasure)

高兴 (gāoxìng) = 高 gāo (high) + 兴 xìng (mood)
While they are similar and can be interchangeable, there are differences between them which means that some situation and more suited to one than the other. Both 开心 (kāixīn) and 高兴 (gāoxìng) can mean temporary feeling of happiness, while 快乐 (kuàilè) is a long term state of happiness. 快乐 (kuàilè) is also often used for greetings such as "新年快乐 xīn nián kuàilè!", which means Happy New Year.
17. How do you say 'Moon' in Chinese?
Moon in Chinese is made up of two characters, 月 (yuè), which means month, and 亮 (liàng), which means light or bright.
18. How do you say 'Here,' 'There,' and 'Where,' in Chinese?
'Here' is 这儿 (zhè'er). 'There' is 那儿 (nà'er). Where is 哪儿 (nǎ'er). You need to be careful with 那儿 (nà'er) and 哪儿 (nǎ'er) because the only spoken differentiation between them is the tone. If you get the tone wrong, your listener will be confused.
For example,
我的朋友在哪儿? Wǒ de péngyǒu zài nǎ'er? : Where is my friend?

我的朋友在那儿。 Wǒ de péngyǒu zài nà'er. : My friend is there.
Note: You can also replace 儿 (er) with 里 (lǐ) or 边 (biān). You will find 儿 (er) more commonly used by northern Chinese, while 里 (lǐ) by southern Chinese.
No doubt, Mandarin is not something you can learn overnight or through a few blog posts. If you would like to study the language further, read up on our Chinese language immersion program in Guilin.
May this be the start of your happy learning journey!
Basic Chinese Vocabulary:
No.
English
pīnyīn
Chinese
1
Hello
nǐ hǎo
你好
2
Thank you
xièxiè
谢谢
3
I love you
wǒ ài nǐ
我爱你
4
Yes
shì
是
5
No
bù
不
6
Sorry
duìbùqǐ
对不起
7
Good
hǎo
好
8
Aunt
āyí
阿姨
9
Grandma
nǎinai
奶奶
10
Welcome
huānyíng
欢迎
11
Cat
māo
猫
12
Water
shuǐ
水
13
What
shénme
什么
14
Family
jiā
家
15
Friend
péngyǒu
朋友
16
Happy
kāixīn, kuàilè,
gāoxìng
开心, 快乐, 高兴
17
Moon
yuèliàng
月亮
18
Here, There, Where
zhè'er, nà'er, nǎ'er
这儿, 那儿, 哪儿
Additional Chinese Learning Resources:
How well do you know the Chinese radicals? Review the 40 most common Chinese radicals. Learn more about the Anatomy of Chinese Characters.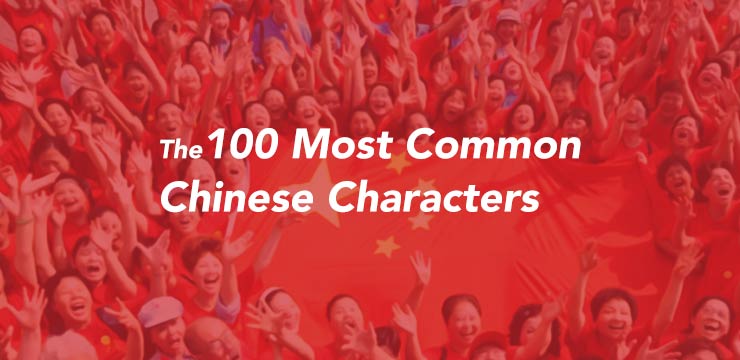 Have you ever wondered
what the most common Chinese characters are? In a language of approximately 50,000 individual characters, mastering the most commonly used Chinese characters—and knowing which are the most commonly used—will benefit you on your path to language greatness. Whether you're a new learner ready to begin reading and writing Chinese or a seasoned student brushing up on the basics, learners of all levels benefit from reviewing the most essential Chinese characters. CLI has put together the following list of 100 must-know characters in Mandarin.
The following list of 100 most common Chinese characters is based on data from classical and modern Chinese writings collected by linguist Jun Da.
The 100 Most Common Chinese characters:
| No. | Character | pīnyīn | Eng­lish |
| --- | --- | --- | --- |
| 1 | 的 | de | (possessive particle), of / really and truly / aim, clear |
| 2 | 一 | yī / yì /yí | one / single / a(n) |
| 3 | 是 | shì | is, are, am, yes to be |
| 4 | 不 | bù | (negative prefix) no, not |
| 5 | 了 | le/liǎo | (modal particle intensifying preceding clause), (past tense marker) / to know, to understand, to know |
| 6 | 人 | rén | man, person, people |
| 7 | 我 | wǒ | I, me, myself |
| 8 | 在 | zài | (located) at, in, exist |
| 9 | 有 | yǒu | to have, there is, there are, to exist, to be |
| 10 | 他 | tā | he, him |
| 11 | 这 | zhè | this/ these |
| 12 | 为 | wéi / wèi | act as, take…to be, to be, to do, to serve as, to become / because of, for, to |
| 13 | 之 | zhī | him, her, it |
| 14 | 大 | dà | big, huge, large, major, great, wide, deep, oldest, eldest / doctor |
| 15 | 来 | lái | to come |
| 16 | 以 | yǐ | to use, take, according to, because of, in order to |
| 17 | 个 | gè | (a measure word), individual |
| 18 | 中 | zhōng | within, among, in, middle, center, while (doing something), during |
| 19 | 上 | shàng | above, on, over, top, (go) up, last, previous |
| 20 | 们 | men | (plural marker for pronouns and a few animate nouns) |
| No. | Character | pīnyīn | Eng­lish |
| --- | --- | --- | --- |
| 21 | 到 | dào | to (a place), until (a time), up to, to go, to arrive |
| 22 | 说 | shuō | to speak, to say |
| 23 | 国 | guó | country, state, nation |
| 24 | 和 | hé / huò | and, together, with, peace / harmony |
| 25 | 地 | de / dì | -ly / earth, ground, field, place, land |
| 26 | 也 | yě | too, also, as well |
| 27 | 子 | zǐ | child, son |
| 28 | 时 | shí | time, when, hour, period, season |
| 29 | 道 | dào | direction, way, method, road, path, principle, truth, reason, skill, method, Tao (of Taoism), a measure word, to say, to speak, to talk |
| 30 | 出 | chū | to go out, to come out, to occur, to produce, to go beyond, to rise, to put forth, to occur, to happen |
| 31 | 而 | ér | and, as well as, but (not), yet (not), (shows causal relation), (shows change of state), (shows contrast) |
| 32 | 要 | yào / yāo | vital, to want, to be going to, must / demand, ask, request |
| 33 | 于 | yú | at, in, in regard to |
| 34 | 就 | jiù | at once, then, right away, only, just |
| 35 | 下 | xià | below, under, (go) down, next (as opposed to previous/last) |
| 36 | 得 | dé / de / děi | obtain, get, gain, to have to, must, ought to, to need to |
| 37 | 可 | kě | can, may, able to, certain(ly), (particle used for emphasis) |
| 38 | 你 | nǐ | you |
| 39 | 年 | nián | year |
| 40 | 生 | shēng | to be born, to give birth, life, to grow |
| No. | Character | pīnyīn | Eng­lish |
| --- | --- | --- | --- |
| 41 | 自 | zì | from, self, oneself, since |
| 42 | 会 | huì | can, able, meet, meeting, society, union, party |
| 43 | 那 | nà | that,those |
| 44 | 后 | hòu | back, behind, rear, afterwards, after, later |
| 45 | 能 | néng | can, may, capable, energy, able |
| 46 | 对 | duì | couple, pair, to be opposite, to oppose, to face, for, to, correct (answer), to answer, to reply, to direct (towards something), right |
| 47 | 着 | zhe/zhuó/zhāo/zháo | verb particle marking a continuing progress/state |
| 48 | 事 | shì | matter, thing, item, work, affair |
| 49 | 其 | qí | his, her, its, theirs, that, such, it (refers to something preceding it) |
| 50 | 里 | lǐ | within, inside |
| 51 | 所 | suǒ | actually,place |
| 52 | 去 | qù | to go, to leave, to depart |
| 53 | 行 | háng / xíng | a row, profession, professional / all right, capable, competent, okay, to go, to do, to travel, temporary, to walk, to go, will do / behavior, conduct |
| 54 | 过 | guò | (past tense marker), to cross, to go over, to pass (time), to live, to get along, (surname) |
| 55 | 家 | jiā | home, family, a person engaged in a certain art or profession |
| 56 | 十 | shí | ten |
| 57 | 用 | yòng | to use |
| 58 | 发 | fā/fà | to send out, to show (one's feeling), to issue, to develop / hair |
| 59 | 天 | tiān | day, sky, heaven |
| 60 | 如 | rú | as (if), such as |
| No. | Character | pīnyīn | Eng­lish |
| --- | --- | --- | --- |
| 61 | 然 | rán | correct, right, so, thus, like this, -ly |
| 62 | 作 | zuò | to regard as, to take (somebody) for, to do, to make |
| 63 | 方 | fāng | square, quadrilateral, direction, just |
| 64 | 成 | chéng | finish, complete, accomplish, become, turn into, win, succeed |
| 65 | 者 | zhě | -ist, -er (person), person (who does something) |
| 66 | 多 | duō | many, much, a lot of, numerous, multi- |
| 67 | 日 | rì | day, sun, date, day of the month |
| 68 | 都 | dōu | all, both (if two things are involved), entirely (due to)each, even, already |
| 69 | 三 | sān | three |
| 70 | 小 | xiǎo | small, tiny, few, young |
| 71 | 军 | jūn | army, military, arms |
| 72 | 二 | èr | two |
| 73 | 无 | wú | -less, not to have, no, none, not, to lack, un- |
| 74 | 同 | tóng | like, same, similar, together, alike, with |
| 75 | 么 | me | (interrog. suff.) |
| 76 | 经 | jīng | classics, sacred book, pass through, to undergo, scripture |
| 77 | 法 | fǎ | law, method, way, Buddhist teaching |
| 78 | 当 | dāng / dàng | to be, to act as, manage, withstand, when, during, ought, should, match equally, equal, same, obstruct, just at (a time or place), on the spot, right, just at / at or in the very same…, to pawn, suitable, adequate, fitting, proper, replace, represent |
| 79 | 起 | qǐ | qǐ:to rise, to raise, to get up |
| 80 | 与 | yú / yǔ / yù | (interrog. part.) / and, to give, together with / take part in |
| No. | Character | pīnyīn | Eng­lish |
| --- | --- | --- | --- |
| 81 | 好 | hǎo / hào | good, well / be fond of |
| 82 | 看 | kān / kàn | to look after, to take care of, to watch, to guard / it depends, think, to see, to look at |
| 83 | 学 | xué | learn, study, science, -ology |
| 84 | 进 | jìn | advance, enter, to come in |
| 85 | 种 | zhǒng / zhòng | kind, type, race (of people), seed, type / to grow, to plant |
| 86 | 将 | jiāng / jiàng | (will, shall, future tense), ready, prepared, to get, to use / a general |
| 87 | 还 | hái / huán | also, in addition, more, still, else, still, yet, (not) yet / (surname), pay back, return |
| 88 | 分 | fēn / fèn | to divide, minute, (a measure word), (a unit of length = 0.33centimeter) / part |
| 89 | 此 | cǐ | this, these |
| 90 | 心 | xīn | heart, mind |
| 91 | 前 | qián | before, in front, ago, former, previous, earlier, front |
| 92 | 面 | miàn | face, side, surface, aspect, top, face, flour, noodles |
| 93 | 又 | yòu | (once) again, also, both… and…, again |
| 94 | 定 | dìng | to set, to fix, to determine, to decide, to order |
| 95 | 见 | jiàn / xiàn | to see, to meet, to appear (to be something), to interview / appear |
| 96 | 只 | zhī/zhǐ | only, just, but, measure word for one of a pair |
| 97 | 主 | zhǔ | to own, to host, master, lord, primary |
| 98 | 没 | méi/mò | (negative prefix for verbs), have not, not / sink, disappear |
| 99 | 公 | gōng | just, honorable (designation), public, common |
| 100 | 从 | cóng | from, since,obey, observe, follow |
Additional Chinese Learning Resources:
How well do you know the Chinese radicals? Review the 40 most common Chinese radicals. Learn more about the Anatomy of Chinese Characters.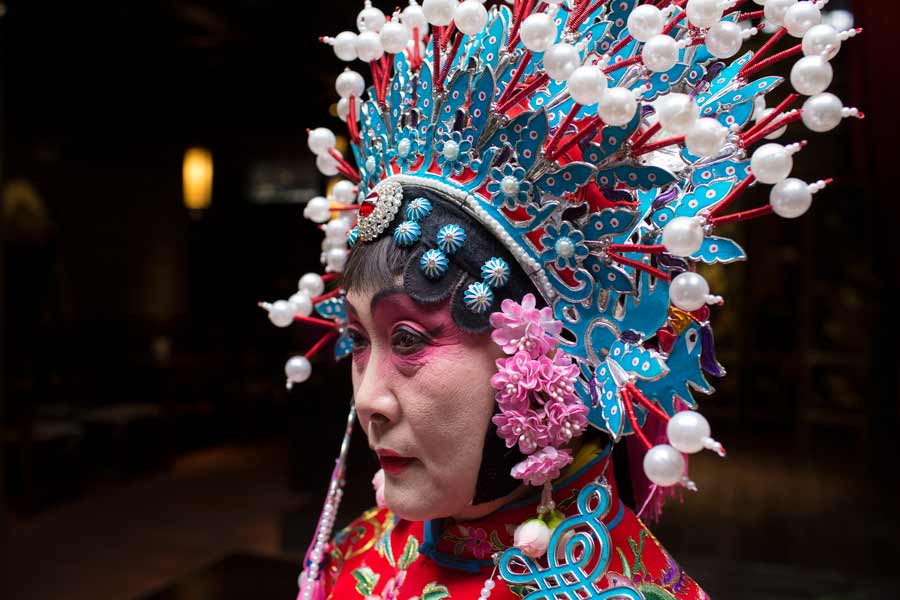 Guilin Opera is popular
in Guangxi Province and is one of China's 10 major forms of opera. This kind of opera utilizes Guilin local dialect and Southwestern Mandarin. Guilin Opera originated during the Qing Dynasty (1644-1912) when the artform spread to Guilin from the north where it was adapted by local people. Guilin Opera focuses on shaping characters with exquisite detail and life-like performance. Although they often have military themes, most Guilin Opera performances are characterized by their singing and acting styles.



Guilin Opera is deeply related to Qi opera traditions of southern Hunan Province. In the past, artists from these two regions worked and studied together, so their theatrical traditions have similar names and singing styles. Many Guilin Opera scripts are borrowed from Beijing Opera; only 40 original scripts are performed exclusively in Guilin Opera. Most Guilin Opera shows are presented at temple fairs where actors give uninhibited, simple performances that tell historical stories. In cities, where opera tends to be a bit more sophisticated, performances often center on stories about young men and women.
Caidiao is another kind of theater in Guangxi Province that originates from singing and dancing traditions of the Guilin countryside. It is livelier and easy to follow compared with Guilin Opera. Stories in Caidio are lifelike and express the traditions of local ethnic minority groups. Actors generally speak and sing at the same time. Caidiao stories usually center around romance between men and women, or the admiration of nature. Fans and handkerchiefs are common stage props. Actors will often use these items to imitate other materials, bringing a greater sense of fantasy to the audience.
Want to learn even more about the diverse, fascinating traditions of Chinese opera? Find out how CLI's program options can greatly enhance your understanding of Chinese language and culture. We look forward to enjoying a night out at the opera house with you soon!
Chinese Vocabulary Related to Guilin Opera:
| | Hànzì | pīnyīn | Definition |
| --- | --- | --- | --- |
| 1. | 中国戏曲 | zhōngguó xìqǔ | Chinese opera |
| 2. | 桂剧 | guìjù | Guangxi Opera |
| 3. | 舞台 | wǔtái | stage |
| 4. | 演出 | yǎnchū | performance |
| 5. | 表演 | biǎoyǎn | show |
| 6. | 演员 | yǎnyuán | actors |
| 7. | 歌手 | gēshǒu | singer |
| 8. | 戏剧 | xìjù | drama |
| 9. | 音乐 | yīnyuè | music |
| 10. | 戏服 | xì fú | clothing (only used for theatre) |
| 11. | 戏妆 | xì zhuāng | makeup (only used for theatre) |
| 12. | 音乐剧 | yīnyuè jù | musical theater |
| 13. | 剧院 | jùyuàn | theater |
| 14. | 艺术 | yìshù | art |
| 15. | 歌剧院 | gē jùyuàn | Opera house |
| 16. | 后台 | hòutái | backstage |
| 17. | 舞台艺术 | wǔtái yìshù | stage arts |
| 18. | 观众 | guānzhòng | audience |
| 19. | 头饰 | tóushì | head ornament |
| 20. | 传统乐器 | chuántǒng yuèqì | traditional music instrument |
| 21. | 二胡 | èrhú | erhu (two-stringed bowed musical instrument) |
| 22. | 鼓 | gǔ | drum |
| 23. | 月琴 | yuèqín | zither |
| 24. | 锣 | luó | gong (musical percussion instrument) |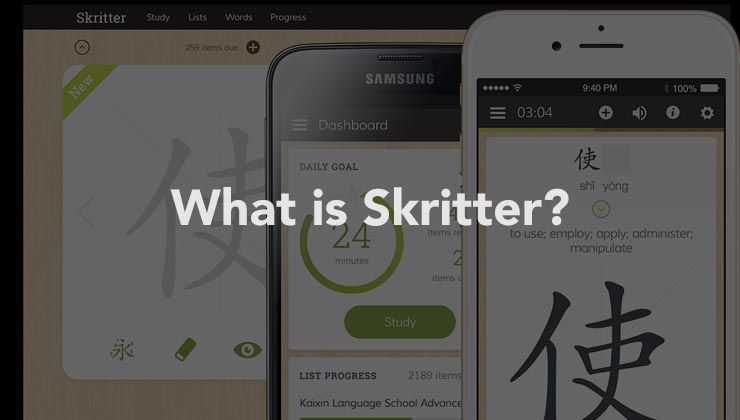 Skritter is a fresh,
inventive way to master Chinese characters. If you're not a current user, take the following steps to get hooked up immediately – trust us, your Chinese skills will thank you. Because each platform offers its own study mode, the first move is to decide if you want to use the tool online or via your mobile device. Skritter for iPhone and iPad strongly emphasizes character writing and stroke order, which is perfect for those looking to solidify their handwriting techniques. The app's largest advantage is that it provides extremely thorough feedback to help you improve quickly, all the while giving you a feeling like you're playing an iPhone game.




Want to study from a laptop or desktop computer? Head to www.skritter.com and sign up for a free week-long trial. Once you're in, hit 'Browse Lists' to scroll through user contributed or textbook-based vocabulary decks, then add one to your queue. Select a chapter or set to review, look over the new words in a convenient list-form, and then hit 'study now' to begin your session. You'll see a Chinese character accompanied by its pinyin, an example sentence, an audio option and even the choice to see a mnemonic hint pop up on the screen. Click the character once you've got it, and the definition will be revealed, followed by options for you to rate the word between 1 (forgot) to 4 (too easy). A few cards later, you'll be asked to input the pinyin for the same character.
One of our favorite things about Skritter is the 'info' button next to each word which provides a decomposition of the character and a useful list of related words. We're also huge fans of its user-oriented model, which maximizes your ability to access and retain new information. There are even more benefits, like its clean, appealing interface and a built-in feature which consults all online Mandarin dictionaries at your command. Skritter has truly changed the way that we study and write Chinese characters. Don't take our word for it – go check out Skritter for yourself!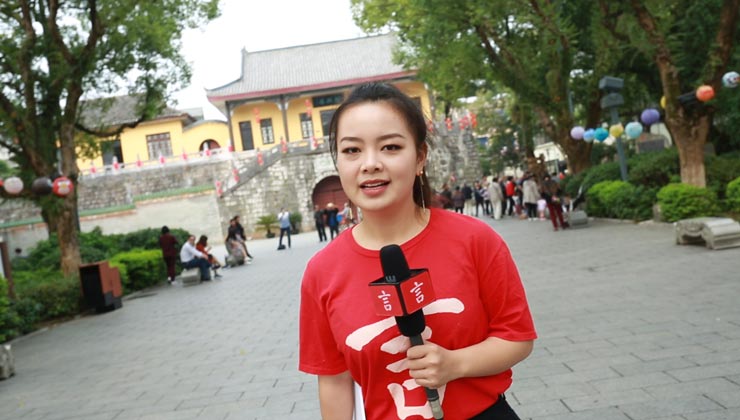 Learning Chinese tongue twisters
(绕口令 ràokǒulìng) makes for great language practice; Learning Chinese tongue twisters with native speakers in real life situations makes it even better. In our new series, CLI's own ZiCong 老师 ventures through the scenic park pathways and lively downtown sidewalks of Guilin city to interview passersby on some of Mandarin's trickiest word games. Read on for the Chinese characters, pīnyīn, and English translations of each tongue twister as featured in our video series.



"三山撑四水"
Chinese Characters:
三山撑四水,
四水绕三山,
三山四水春常在,
四水三山四时春。
pīnyīn:
sān shān chēng sì shuǐ,
sì shuǐ rào sān shān,
sān shān sì shuǐ chūn cháng zài,
sì shuǐ sān shān sì shí chūn.
Literal Meaning:
Three mountains support four rivers,
Four rivers twine 'round three mountains,
Three mountains and four rivers are found in spring,
Four rivers and three mountains are found in spring.
---
"蓝布棉门帘"
Chinese Characters:
出前门,往正南,
有个面铺面冲南,
门口挂着蓝布棉门帘。
摘了它的蓝布棉门帘,
面铺面冲南,
给他挂上蓝布棉门帘,
面铺还是面冲南。
pīnyīn:
chū qián mén, wǎng zhèng nán,
yǒu ge miàn pù miàn chòng nán,
mén kǒu guà zhe lán bù mián mén lián。
zhāi le tā de lán bù mián mén lián,
miàn pù miàn chòng nán,
gěi tā guà shàng lán bù mián mén lián,
miàn pù hái shì miàn chòng nán.
Literal Meaning:
Out the front door, to the south,
A store face faces south
On the door hangs a blue cloth curtain.
Plucked its blue cloth curtain,
Store face faces south
Give him a blue cloth curtain to hang,
Store face or face south.
---
"船和床"
Chinese Characters:
那边划来一艘船,
这边漂去一张床,
船床河中互相撞,
不知船撞床,
还是床撞船。
pīnyīn:
nà biān huá lái yì sōu chuán,
zhè biān piāo qù yì zhāng chuáng,
chuán chuáng hé zhōng hù xiāng zhuàng,
bù zhī chuán zhuàng chuáng,
hái shì chuáng zhuàng chuán.
Literal Meaning:
Over there rows a boat,
Over here drifts a bed,
The boat and bed collide with each other,
I don't know if the boat hit the bed,
Or the bed hit the boat.
---
We hope that you enjoyed these tongue twisters as much as we enjoyed sharing them with you! Subscribe to the CLI YouTube channel for fresh new videos on Chinese language, culture, and lifestyle.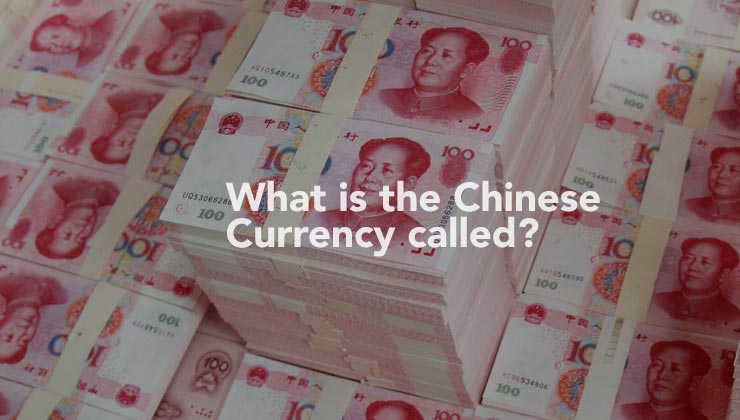 The Renminbi
人民币 (rén mín bì) is the official currency of the People's Republic of China. Often referred to simply as 'RMB,' this currency was introduced by the Communist party in 1949 and translates to 'the People's Currency.' To date, the most commonly used RMB banknotes are 0.5, one, five, ten, twenty, fifty and one hundred, though 0.1, 0.2 and two RMB banknotes can be found from time to time. Chinese currency also includes three coins: 0.1, 0.5 and one RMB. For anyone studying, traveling or working in China, remember that banks generally hand out one hundred RMB bills, so it's normal for servers, shop owners or taxi drivers to help give you change.




If you're learning Chinese or follow economics, you may also have heard of the yuán 元 or CNY, which measures an RMB unit. Prior to the Republican era, this word was first used to name the silver Spanish dollar coins that circulated in China during the mercantile age. In the language today, it's common to say that something costs one or one hundred yuan. Other colloquial terms like 块 (kuài) – think of it like the American 'buck' or English 'quid' – are used daily. For example, a nice meal out for two may cost 一百块 (yì bǎi kuài) or 一百块钱 (yì bǎi kuài qián).
Do you want to know the current exchange rate? This link will provide you with the current value of 1 US Dollar to Chinese RMB.
---
Vocabulary:
| | Hànzì | pīnyīn | Definition |
| --- | --- | --- | --- |
| 1. | 人民币 | rén mín bì | RMB, China's official currency |
| 2. | 元 | yuán | CNY, one unit of RMB |
| 3. | 一百块 | yì bǎi kuài | one hundred yuan |
| 4. | 一百块钱 | yì bǎi kuài qián | one hundred yuan (literally. one hundred dollars money) |
| 5. | 块 | kuài | colloquial word for yuan |
| 6. | 角 | jiǎo | 1/10 of one yuan (written use) |
| 7. | 毛 | máo | 1/10 of one yuan (colloquial use) |
| 8. | 分 | fēn | 1/100 of one yuan |
| 9. | 钱 | qián | money |
| 10. | 零钱 | líng qián | small change |
| 11. | 便宜 | pián yi | cheap |
| 12. | 贵 | guì | expensive |
| 13. | 现金 | xiànjīn | cash |